Whether you're a seasoned or newer CBD consumer, there is a lot to learn about applying CBD oil under the tongue! Why put CBD oil under your tongue when you can just swallow it? Why does the application method even matter? These questions raise an important point — not all CBD applications are created equal, and not all products will induce the same effects.
Since the hemp market is saturated with so many products, it's not unusual for the average individual to experience confusion. Oils, tablets, and capsules all claim to provide the same effects. Still, there is little education regarding how each product works. Add in the fact that the Food and Drug Administration (FDA) doesn't provide standards for CBD dosing, and you end up with a real muddle of misinformation. So, let us step in and provide you with some CBD knowledge!
Applying CBD under the tongue, also known as a sublingual application, is one of the most efficient methods of consuming CBD oil. Consequently, many companies produce CBD oils designed for this kind of consumption. Keep reading along with us to learn the sublingual method is so great and how it compares to other oil application methods!
What Is CBD Oil?
Like other premium options, our CBD oil is a liquid solution meant to deliver CBD quickly and efficiently to your system. It's composed of a carrier oil infused with either full spectrum CBD, broad spectrum CBD, or CBD isolate. The concentrations of CBD depends on the potency you choose. To ensure you get a high-quality CBD oil, always check the company's website for Certificates of Analysis (COA). These reports verifies what's in the product. An ideal product will contain a diverse profile of cannabinoids.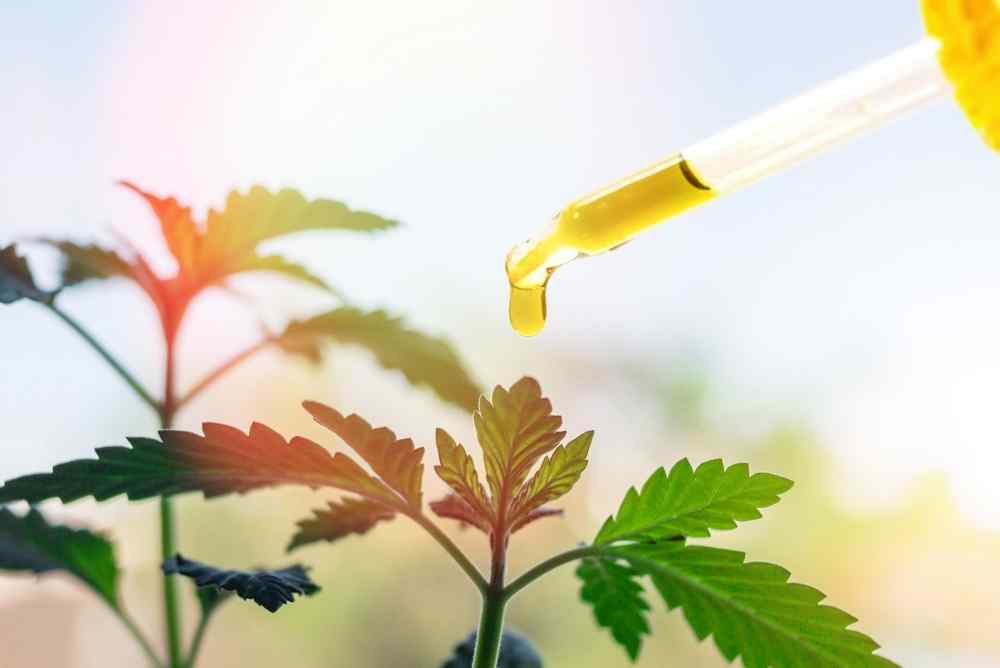 What Are the Different Ways To Take CBD Oil?
You can apply CBD oil in three ways: topically, orally (swallowed), and sublingually (under the tongue). The onset and duration of action vary between each method, providing unique experiences for the consumer. The best method for you will depend on personal preference and the nature of the issues you are addressing.
Sublingual CBD Oil
When you take CBD oil via the sublingual route, you must first place the oil underneath your tongue. Then, hold it there until most or all of it has been absorbed. This is different than swallowing the oil — though both are technically "oral" methods of ingestion, since they involve delivery via the mouth.
You'll feel the effects of sublingual CBD administration in approximately 15-30 minutes. The effects linger for 4-6 hours, although the time varies depending on one's body weight, metabolism, activity level, and health.
Related Post: How Many CBD Oil Drops Should I Take Under My Tongue? 
Oral (Swallowed) CBD Oil
Consuming CBD orally, specifically by swallowing the oil, provides a different experience than sublingual delivery. CBD that's ingested orally first passes through the digestive system before reaching the liver and finally the bloodstream. This route or effect is called "first-pass metabolism."
Since CBD oil must be digested, the effects will take longer to kick in and they likely won't be as strong. However, because the gastrointestinal tract slows down CBD's journey through the metabolism, you'll feel the effects for a longer amount of time.
The average time to feel effects from orally ingested CBD is 45-60 minutes. This time can vary depending on the consumer's age, health, body weight, activity level, and metabolism. Once the effects have onset, they can last anywhere from 6 to 8 hours.
Topical CBD Oil
Applying CBD oil topically is the least common delivery method, but it still has its place and purpose for some consumers. The endocannabinoid system (ECS) can be activated through cannabinoid receptors in your skin. By applying CBD oils and creams to the dermis, you can experience stimulating external effects! CBD topicals are commonly used to help ease soreness or soothe minor skin irritations. If you're thinking about trying a topical CBD product, try out a CBD lotion or salve.
Topical CBD oil is the least efficient method since the CBD never makes it into your bloodstream. This is because the CBD stays localized in the area of application. With a topical, you will only feel its effects where you apply it, rather than in your whole system.
The effects of topical CBD are fairly short-lived. Effects will usually set in within 10-25 minutes, lasting from 2 to 4 hours total. One good thing about topicals is that since they don't enter the bloodstream, you can apply them repeatedly throughout the day.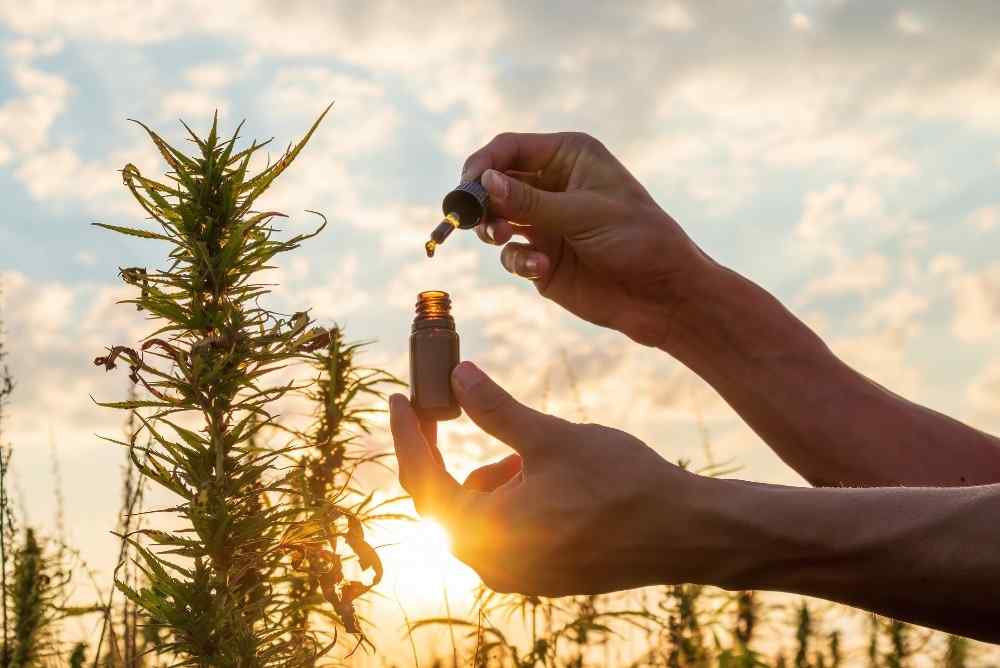 What Is the Best Way To Take CBD Oil?
Although each method has its separate benefits, the sublingual route is one of the best ways to consume CBD oil! Applying the oil under your tongue has several advantages over topical and oral methods because it leads to the quickest and most efficient metabolism of CBD. Let's recap why:
When you consume CBD oil sublingually, the CBD:

Enters your bloodstream through the mucous membranes and capillaries that lie beneath your tongue. This allows your sublingual glands to absorb cannabidiol!
From there, it gets processed by your liver and dispersed through your entire vascular system.

Sublingual provides the quickest onset of effects out of all the oil administration methods. This is because CBD bypasses the gastrointestinal tract and liver and goes straight to the bloodstream.
The metabolic process happens more quickly, and CBD enters into your bloodstream quicker than with the oral or topical methods.
Sublingual CBD — How Long To Keep CBD Oil Under the Tongue?
The optimal time for holding CBD oil under your tongue is 30-60 seconds. This will allow enough time for the product to absorb into your sublingual gland. Most formulas will absorb in this amount of time, but if any remains after this time, you can swallow it. If the oil doesn't contact the membranes under your tongue for at least 30 seconds, your body may not receive enough CBD to stimulate your endocannabinoid system and feel tangible effects.
Cheef Botanicals CBD Oil
Cheef Botanicals only sells full-spectrum, premium, non-GMO CBD oil made from natural ingredients. Our CBD products contain no additives or preservatives. How do we know? Because all the manufacturing takes place on-site! We also test every product through a third-party lab to ensure purity, quality, and cannabinoid content.
We create our oil by infusing hemp seed oil with a full-spectrum distillate. After that, we obtain our distillate through a clean, CO2 extraction — you won't find any trace of nasty butane or residual solvents in our products. Try Cheef Botanical Full Spectrum CBD Oil in the following concentrations:
300 mg — Our lowest potency available. This is best for new consumers looking to gradually build their CBD tolerance with small doses.
600 mg/1200 mg — The next step up! It contains 2x the amount of CBD of the 300 mg formula, and it comes in 2 sizes (600 mg and 1200 mg). These formulas have the same CBD concentration, but the 1200 mg has twice the amount of product as the 600 mg.
3000 mg — The most powerful formula! Keep this bottle around for extra-strength doses or when you want maximum relief.