Many people hail the benefits of CBD, especially one benefit in particular — its ability to help you unwind and relax. But if you're new to CBD, you might find yourself unsure of the perfect dose for you. Perhaps you've found yourself Googling, "how much CBD to relax?" If that's the case, then worry no more! We're here to help.
We've got a full CBD breakdown ready for you, so you can learn what factors go into finding your perfect dose, all the benefits of CBD, what products you can choose from, and more. Let's kick our feet up together and read more about how CBD can put your mind and body at ease! 
How Much CBD Should I Take To Relax?
The amount of CBD you consume or apply to relax depends on a few factors. Before applying or ingesting any CBD, you'll want to consider:
The kind of CBD product you're consuming. Is it edible? Are you going to smoke it? Different consumption methods usually have slightly different dosing recommendations.
How strong the product is. If you have a higher concentration product, it's likely you won't need to consume as much CBD.
Your current body weight. People who weigh less won't need to consume as much CBD as those who weigh more.
Factors like these can determine whether your perfect CBD dosage is a higher or lower dose. The best way to figure out what's perfect for you is by feeling out what's best for your body. 
We generally recommend that people start small and work their way up to a larger dose. By starting small, you'll get a better idea of the exact amount you should consume to feel CBD's effects.
How Will I Know It's Working?
This depends on your chosen consumption method. Once CBD's effects onset, you'll feel a gentle wash of calm over your body. These are the approximate onset times for different methods of consuming or applying CBD:
Inhalation: Immediately to within 30-90 seconds after inhalation.
Oral Ingestion: 45 minutes to an hour after ingestion. This will also depend on when you last ate, how much you ate, and how fast your metabolism is.
Sublingual Application: 15-30 minutes after applying under the tongue.
Topical Use: Immediately to within 15 minutes of application.
A golden rule for CBD if you're wondering 'how much CBD to relax is,' is that the faster an onset time is, the sooner a product's effects will fade away. This means that the longer it takes for you to begin feeling effects, the longer you'll get to enjoy the effects, too. We highly suggest you keep this in mind when shopping for CBD.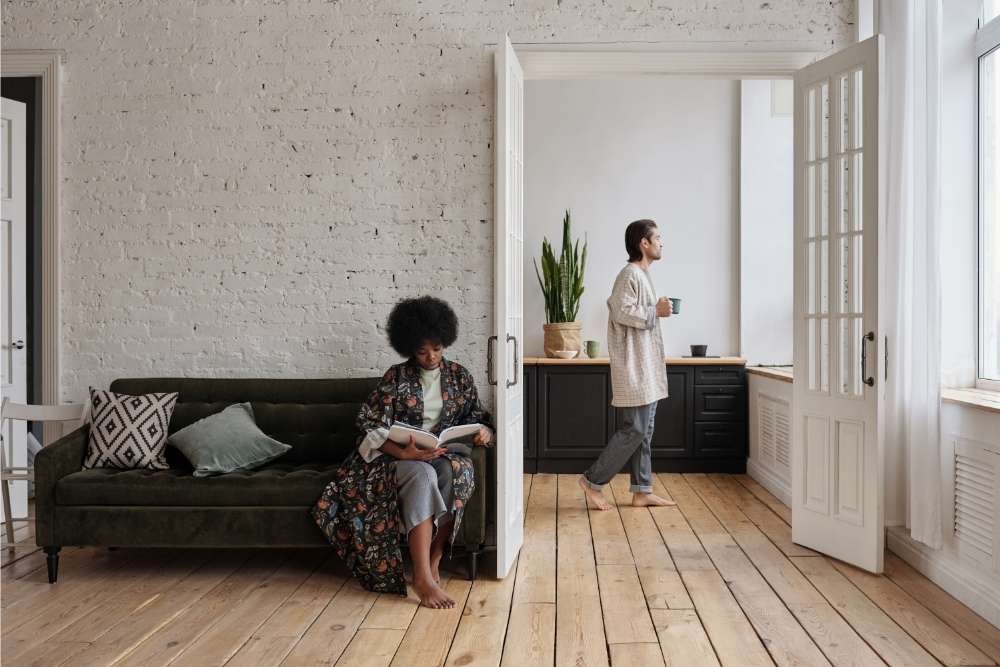 What Are the Possible Benefits of CBD?
CBD has a ton of possible benefits other than relaxation! These benefits include, but aren't limited to:
Boosts mood and encourages relaxation.

Help ease nervousness and put worrying thoughts at bay.

Assists in relieving irritation and general discomfort.

When used topically, it can help prevent skin blemishes.

Encourages improved sleep quality.

Provides a boost in appetite.

Increases overall wellness.
Along with all of the benefits we already know and love, ongoing research suggests that there are more benefits yet to be discovered. 
What Are Different Strengths of CBD?
CBD strengths usually vary from 25 mg up to 3000 mg. This depends on the kind of product, too — most products are only sold in two or three different concentration levels. When figuring out your optimal dose of CBD, you'll want to consider the strength of the CBD product you're consuming.
Unfortunately, there are no current official recommendations for dosing CBD. Luckily, though, we've worked with scientists and professionals in the hemp industry to create a recommended dosage calculator. By following this calculator, you'll be able to better gauge your tolerance levels and discover the most effective CBD dosage for you.
We generally suggest 0.25 mg per every 1 lb. of bodyweight for a regular or average CBD dose. We recommend trying up to 0.5 mg of CBD per 1 lb for a stronger dose. To learn more about dosing, check out our CBD Dosing Calculator here.
Full Spectrum vs. Broad Spectrum vs. Isolate 
Along with different concentrate levels, did you know that there are different varieties of CBD, too? CBD products are available in different spectrums, and each kind has its own beneficial qualities.
Full Spectrum
What Makes It Unique: Full spectrum CBD products contain many naturally occurring cannabinoids found in the hemp plant. This includes up to 0.3% Delta 9 THC.
Benefits: When consuming full spectrum products, you'll get to benefit from the entourage effect! Simply put, this phenomenon is when cannabinoids work more effectively together.
Broad Spectrum
What Makes It Unique: Broad spectrum CBD products will still allow you to experience the entourage effect without having to consume any THC.
Benefits: Since broad spectrum products don't contain any THC, there's no chance that you'll experience any of THC's effects.
Isolate
What Makes It Unique: This is one of the purest forms of CBD — isolate contains no terpenes and does not include any other cannabinoids.
Benefits: Isolate has no taste or color, so it works wonderfully in cooking. It's also great for beginners who want to feel what CBD is like without experiencing the effects of other cannabinoids.
What Types Of CBD Products Are There? 
There are many different kinds of CBD products, and each kind has its specific purposes. Some provide more targeted relief (like topicals), while others can be consumed and are more successful at full-bodied alleviation. These are just a few of the many CBD products you can find:
Oils or tinctures

Body lotions

Relief salves

Gummy candies

Vape cartridges

Disposable vape pens

Flower

Isolate

Wax

Bath bombs

Capsules

Lip balms

Honey sticks

And many more!
What Type of CBD Is Best for Relaxing?
The best kind of CBD for relaxing is the one that makes you feel the best. Are you someone who loves to take baths? A CBD bath bomb may be the best for you. Do you prefer to feel a wash of calm over your entire body? You might prefer a smokable or edible CBD product instead.
At Cheef Botanicals, we carry a wide range of hemp-derived CBD products to suit everyone's wants and needs! We highly suggest you check out each product before deciding which is best for you when shopping with us. Keep reading along with us for a quick rundown of everything we have in store and how each product can help you relax.
Oil
CBD oils are some of the most versatile kinds of CBD products! Apply it sublingually ( underneath your tongue) for more instant effects, or add it to your favorite food and drinks. With Cheef's CBD oil, you'll also have a much easier time consuming the same CBD oil dosage every time. Our oil comes with a convenient measuring dropper tool so that you can consume the same amount of CBD oil drops every time. 
Gummies
CBD gummies are one of the most popular ways to enjoy CBD. We pre-measure these juicy, fruity chews, so you don't have to think about calculating the perfect dose. Not only that, but we never add artificial colors or flavorings to our gummies — that's right, they're just that good naturally!
Flower
CBD flower is perfect for those who prefer smoking and experience effects fast. We carry premium and budget flowers and have a Small Buds Strain selection to suit your preferences. With over 10 different strains to choose from, we're confident we're already carrying your new favorite CBD flower.
Capsules
CBD capsules are one of the most convenient and portable CBD products. They're pre-filled with CBD isolate and don't have any flavor or scent. This makes them great for those who don't prefer the taste of CBD. Enjoy them as they are, or pop one open to mix into a snack or beverage!
Soft Gels
If you have trouble dosing CBD oil but are a big fan of it, CBD soft gels may be perfect for you. Like our capsules, our soft gels are discreet and portable. They're perfect for those who want to feel CBD's effects but struggle with determining the best CBD dosage. 
Vapes
Is vaping your thing? We've got you covered, too. Our vape cartridges are broad spectrum and can last from 200 – 400 puffs, respectively. They're also easy to install and super portable so that you can enjoy them on the go and wherever else you need. We carry 12 different flavors that range from Fruity Cereal to Mimosa to Blackberry Kush — pick your favorite, or give them all a try!
Salves
This CBD product is a unique fan favorite. Our full spectrum CBD relief salve is maximum strength and can provide fast, targeted relief to any external areas you apply it to. And since it won't directly enter your bloodstream through your skin, you don't have to worry about the ideal CBD dosage! We recommended applying our salve as needed for moisturizing relief.
Bath Bombs
Bath bombs are another great topical CBD product, especially for those who love enjoying at-home spa days. We carry soothing, aromatic scents like Citrus Obsession, Lavender Awaken, Lemongrass Dream, and Tropical Oasis, so you can visit paradise from the comfort of your own home.
Unsure If It's For You? Reach Out To Your Doctor Today
If you're unsure which CBD product is right for you or concerned about trying it at all; you can always reach out to your doctor for advice! They'll help you make a better decision for your body based on your needs.
Please remember that while CBD has many benefits, it's not meant as a replacement for professional medical advice or treatment. If you are struggling with excessive nervousness, worried thoughts, or inconsistent moods, it may be a good idea to reach out to your healthcare provider for extra help.
Other Relaxing Techniques
Aside from consuming CBD to relax, you can use other relaxing techniques to help calm your nerves and wind down. These techniques can be used on their own, together, or in combination with CBD. Here are a few of our favorites:
Aromatherapy

Taking a bath

Getting a massage

Practicing

deep breathing

Trying some yoga or mindful meditation

Participating in music or art

therapy

Spending some time outdoors (think nature hikes or a picnic at the park)

Writing in a bullet journal or reading a book
Final Thoughts — How Much CBD To Relax?
Many fans of CBD consume it to help them relax, but it can sometimes be difficult to determine appropriate CBD dosages (especially if this is your first time trying CBD). But don't fret — relaxation is closer than you think! By deciding which product you'd like to try and starting small, you can quickly learn your perfect dosage for maximum relaxation.
Ready to become a chilled-out CBD pro? Visit Cheef Botanical's Shop today to discover our premium CBD selection.
Not sure which CBD product is right for you??? Take the quick quiz to find out!