Do you enjoy smoking CBD joints but find them difficult to roll? Maybe you prefer to have some CBD flower already rolled up for when you need it. If so you might be wondering, "How do I find CBD pre-rolls nearby?" It's true, there are many benefits to inhaling cannabidiol (CBD). Most people who try pre-rolls enjoy the immediate effects along with the comfort and convenience they offer. If you're wondering how to find premium CBD pre-rolls, we've got you covered! With so many new CBD companies and vendors entering the market, it's important to know where to go for trusted products.

Using Google Maps to Find CBD Pre Rolls Nearby
Nowadays, CBD pre-rolls are sold online and in some local stores, making them conveniently available for the growing demand. If you live in an urbanized area, chances are you will have some sort of shop or CBD store nearby, and if you're in luck they will have a decent selection of CBD pre rolls.
When sourcing cannabidiol locally we recommend you use google maps to start your search. Besides the distance to the location, there are some other factors to consider when sourcing local CBD products. Before we go over how to determine the quality of pre rolls, let's look at the process of sourcing local CBD.  
If you're not familiar with google maps, it's definitely one of the best ways to see if there are CBD pre rolls nearby. It is a straightforward process and Google practically does all the work for you.
Getting started when searching for CBD pre rolls is as easy as following these simple instructions:
Open your internet browser of choice and search for google maps. If you plan on using google maps often, we recommend downloading the app. You can save your favorite location for quick access anytime you'd like to go back.

Once you have google maps open, type the address or name of your location into the search bar, on the top left side of the page.

Once you have the address or name in, press enter or click on the magnifying glass to the right. Google maps will display the location you entered.

You can click on the "Nearby" option next, located directly under the entered address.

Now type "CBD pre rolls" into the search bar.

The locations that offer the pre rolls or a similar product will appear as red pins on the map and the google sidebar.

Click on your preferred location. You can choose to give them a call if you have any questions or you can just head over to check out their pre-roll CBD joints selection.
If you live in an area with local vendors, google maps should be your quickest option. But, as a consumer, you should know that some local vendors may not even know what they are selling. Most convenience store and smoke shop owners are not well versed with CBD products, they are unaware of what makes a quality product and they may only care if the product sells and how much profit they make. Local shops are opening up constantly, so you will probably find one within a reasonable distance. But, whether they're local or online, it's always a good idea to research any CBD vendor you might purchase from.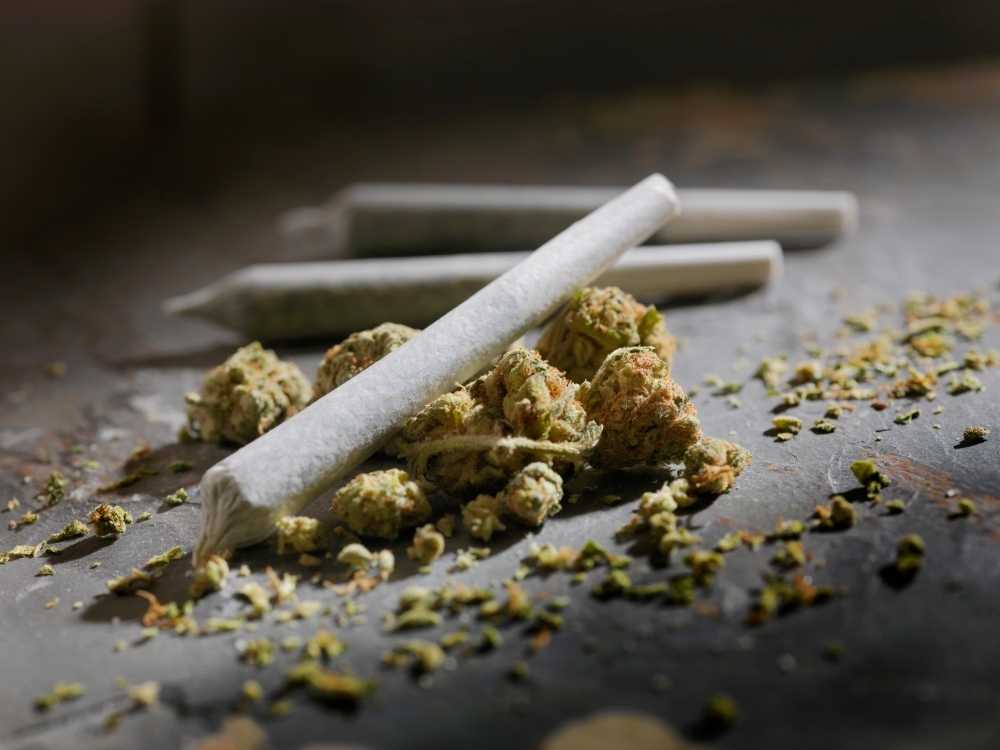 Purchasing CBD Pre Rolls Locally
Typically, purchasing something online would be riskier because you can't see the item's actual size or try it on before buying it. However, in this case, there are actually greater risks to shopping in-person when it comes to CBD, simply due to the lack of regulations. Common CBD products might be available locally, but finding something more specific like CBD pre rolls might prove difficult. Because of this difficulty, consumers may face limitations when shopping locally for CBD pre rolls. Here are some possible nearby options to search for CBD pre rolls:
Local health stores

Head shops/smoke shops

Cannabis dispensaries (if it is legal in your state)
With CBD flower making its breakout since entering the legal market, there is no shortage of "new business owners" trying to take advantage of this so-called "green rush". As it stands, CBD is not fully regulated by the government, which means manufacturers and retailers don't have many "official guidelines" to abide by. Unfortunately, this allows room for potential shady business practices to take place. That's why, when shopping for CBD, it's always a good idea to go with a trusty retailer and it's best to opt for a trusted premium brand.
Purchasing CBD Pre Rolls Locally vs Online
If you want to get the best deal you should shop around and perhaps compare pricing both locally and online. Some local vendors try to boost up the price because they know CBD is not widely available in that area. In addition to supply and demand controlling the local cost, local store owners also have to factor in the rent of their storefront location. These extra factors can lead to an inflation of prices in comparison to purchasing CBD pre rolls online.
Imagine taking your products home only to wait for the effects that never come. One problem with some local vendors is that they can be unaware of their products' exact cannabinoid content. Some shady companies will use low quality hemp and try to label it as top-grade CBD flower boasting high cannabinoid content. Unfortunately, these companies target unsuspecting store owners who don't know much about CBD. With online retailers, you can check product reviews online from authentic customers to ensure you are buying from a quality brand or online merchant. You can also check if they offer a return policy.
Another factor to be aware of is that federally legal CBD products should contain less than 0.3% THC, however, when shopping for CBD in a local cannabis dispensary, the CBD pre-rolls they sell can include much higher amounts of THC. This is a problem for people who did not want any psychoactive effects. 
The bottom line? Consumers should be aware of and read labels when purchasing cannabidiol products. Look for COAs that specify the CBD and THC content, this will guarantee a quality pre-roll that's 100% legal.
How to Find CBD Pre Rolls Online
The internet is a great way to locate premium CBD pre-rolls, especially if you're unsuccessful in finding a local shop. You might be able to locate quality CBD oils or topicals nearby but finding fresh flower or quality pre rolls can seem almost impossible in certain areas. Luckily, there are high-quality CBD companies available online to meet your CBD flower needs. In comparison to local vendors, there are many more CBD options available online. Here is a simple guide to finding and purchasing CBD flower pre rolls online.
Open your web browser and open google. It's the best option because it will provide you with the most used and trusted results.

Type "CBD pre rolls" into the search bar and hit enter or the "google search" button. A list of generated results will appear, starting with the most popular. You will have to decipher the blogs, forums informational websites from the ones that actually sell pre-rolled hemp flower products.

Click on any website to see if they have a product page.

Once you've found a site that matches your needs, add the pre-rolls to your shopping cart and head to the checkout. Most products will arrive in just a few days.
What to Look For When Shopping For CBD Pre Rolls
We suggest doing some research if you're not sure what to look for when shopping for CBD pre rolled flower. When identifying potential options, you'll notice that companies can vary significantly on their prices, strain selections, cannabinoid levels, and overall quality. 
One of the first things you can look at is the price and total weight of the pre rolls. The production of CBD products from sourcing to sealing is costly, so any price that seems too good to be true probably is. Quality pre rolls won't be cheap, but they'll come at a fair price and offer the effects you're looking for, especially if you would like an indoor or light dep flower to smoke.
For credibility, it's always best to buy directly from the manufacturer. Look for approved seals marking a label as organic hemp, third-party tested, and an official statement that says their products contain less than 0.3% THC. As for ingredients, the finest CBD hemp products will not contain any GMOs, gluten, hormones, artificial flavors, or colors. 
USA Grown Hemp CBD Vs. Imported Hemp CBD
Another factor to consider when purchasing pre rolled CBD flower is where the hemp was grown. A trustworthy product will include their hemp's origin on the packaging label. If it doesn't, it was either not produced in the United States or clearly labeled, and you should think of going with another company.
We mention hemp grown in the United States as trustworthy because it is held to very high government standards. Guidelines set by The United States Department of Agriculture (USDA), Environmental Protection Agency (EPA) and the Food and Drug Agency (FDA), guarantee federally approved hemp fields to meet health and quality regulations. These agencies ensure that the hemp doesn't have a negative impact on the environment or the surrounding areas. Above all, it must be approved safe for people and animal consumption.
On the other hand, imported CBD hemp can be unregulated. Some countries will grow in areas that do not have the loose, well-drained, and consistent pH leveled soil needed to grow hemp properly. Additionally, they might use pesticides and include other ingredients throughout the growing process that could seriously harm the environment or your health.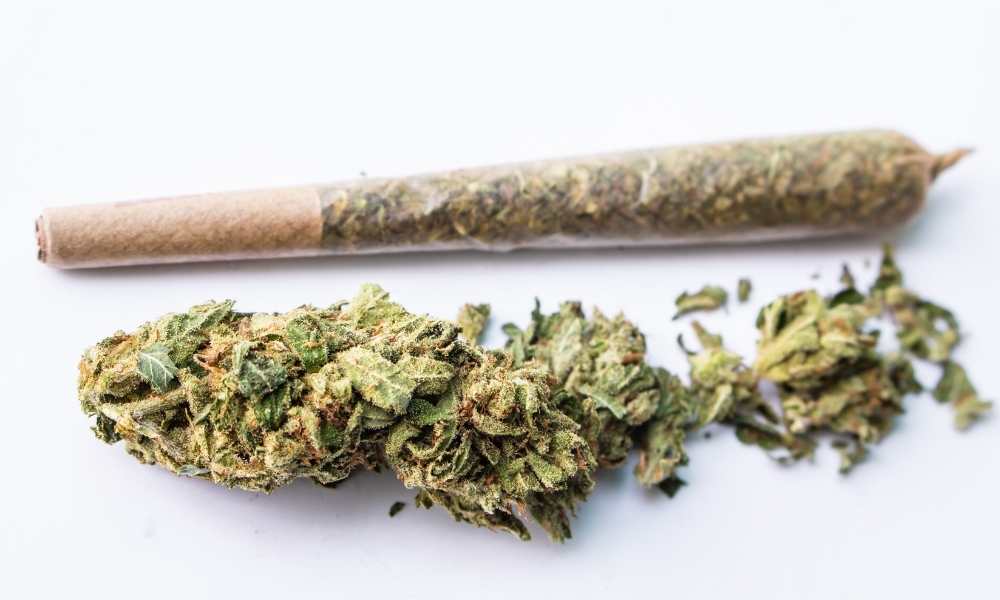 Final Thoughts
When looking to purchase pre rolled CBD flower nearby, you have two options. CBD stores are convenient for quick access, but there are many things to consider when purchasing hemp products. When shopping online or locally for CBD make sure to research the vendor policies, the manufacturing processes, and the hemp source to ensure a trustworthy product. Check reviews to see what customers have to say and ask for COAs which will explain the cannabinoid content. We recommend consumers stick with a company that can guarantee a pure and organic CBD flower pre roll.
Read Next: CBD Cigarettes Near Me [Local Merchants & Guide to Online Shopping]

Check Out Our Favorite Pre-Rolls
Durban Diesel
Purple Gas
Golden Sour
Blue Dream
Remedy
Cherry Wine
ACDC
Critical Mass
Elektra
Honolulu Haze
Abacus Strain
Harlequin
Suver Haze
Harle-Tsu
Not sure which CBD product is right for you??? Take the quick quiz to find out!