Ringo's Gift is a strain of high-cannabidiol (CBD) hemp flower with a stellar taste and effects that put your mind at ease. This hybrid strain's name may remind you of the iconic Beatles drummer, Ringo Starr. It's actually named after CBD activist Lawrence Ringo, who originally bred this flower.
This is Ringo's gift to us, and we wrote this article to examine all aspects of his tasty bud. Read on to learn more about this strain, its lineage, and what compounds lie within it. By the end of this guide, we're sure you'll see why this strain is a favorite among so many people!
Ringo's Gift CBD Strain: Lineage
Ringo's Gift is a nicely balanced hybrid strain. Sativa and Indica are two types of hemp (from which cannabidiol is derived), and each offers its own benefits. Ringo's Gift offers the best of both worlds, featuring 60% Sativa and 40% Indica.
Ringo's Gift was created by combining ACDC CBD Strain and Harle-Tsu (named after the Harlequin and Sour Tsunami CBD flowers). Harle-Tsu was initially bred as a marijuana strain, but breeders quickly saw it could be utilized as a CBD flower. It is rich in CBD and has low tetrahydrocannabinol (THC) content.
Harle-Tsu's high CBD to low THC ratio was combined with ACDC. This creation has been a fan-favorite among medical marijuana users for years. Both of these flowers provide calming, full-body effects and no grogginess or intoxication. When combined, they result in the incredible Ringo's Gift hemp flower strain.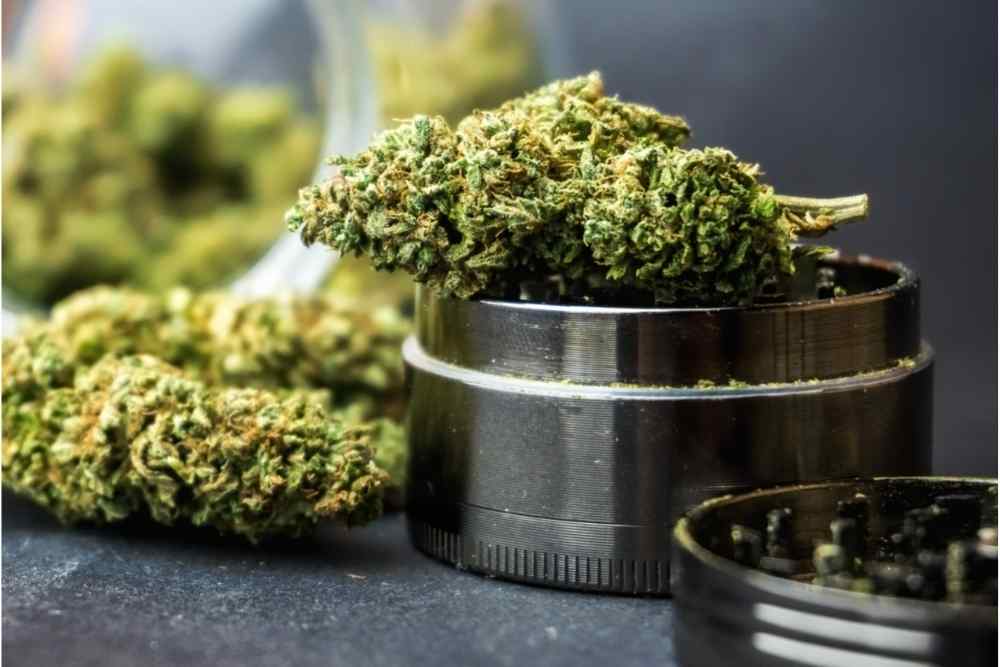 Ringo's Gift CBD Strain: Terpene Profile
Cannabis plants are rich in terpenes, but they can be found in countless species. Terpenes are responsible for a plant's flavor and smell, and Ringo's Gift has a mouth-watering terpene profile.
The most prominent terpenes found in this strain are:
Linalool: 1.67%
Beta-myrcene: 0.48%
Beta-caryophyllene: 0.47%
Alpha-pinene: 0.36%
Linalool, which can also be found in lavender and birch bark, has a floral scent with a hint of spiciness. Also featuring notes of spice, caryophyllene is responsible for the tasty kick found in black pepper and cinnamon. This flower also features earthy and minty flavors.
Myrcene is the most common terpene in cannabis, and its flavor is reminiscent of lemongrass and thyme. Many terpenes are named after their aromas, and pinene is a great example. If you've ever gotten a whiff of a Christmas tree's sweet smell, you've experienced pinene!
How Much CBD and THC are in Ringo's Gift Hemp Flower?
Ringo's Gift typically contains 10-15% CBD and 0.3-7% THC, though this strain can come in various phenotypes. Some versions of Ringo's Gift carry a 1:1 ratio of CBD:THC, while others are 24:1.
Even though its parent flowers had low THC levels, their tetrahydrocannabinol content is still too high to be federally legal. Ringo's Gift's low-tetrahydrocannabinol phenotype provides ACDC and Harle-Tsu's benefits while also remaining compliant with the 2018 Farm Bill.
The Farm Bill legalized industrial hemp, which is the cannabis plant that cannabidiol is extracted from. Hemp contains both THC and CBD, but its tetrahydrocannabinol levels must be 0.3% or less. This is to avoid the psychoactive effects that tetrahydrocannabinol is known for.
Trace amounts of tetrahydrocannabinol are left in some CBD flowers because it contributes to the entourage effect. When all of the compounds extracted from hemp are ingested simultaneously, there is a boost in overall effectiveness. This boost is known as the entourage effect.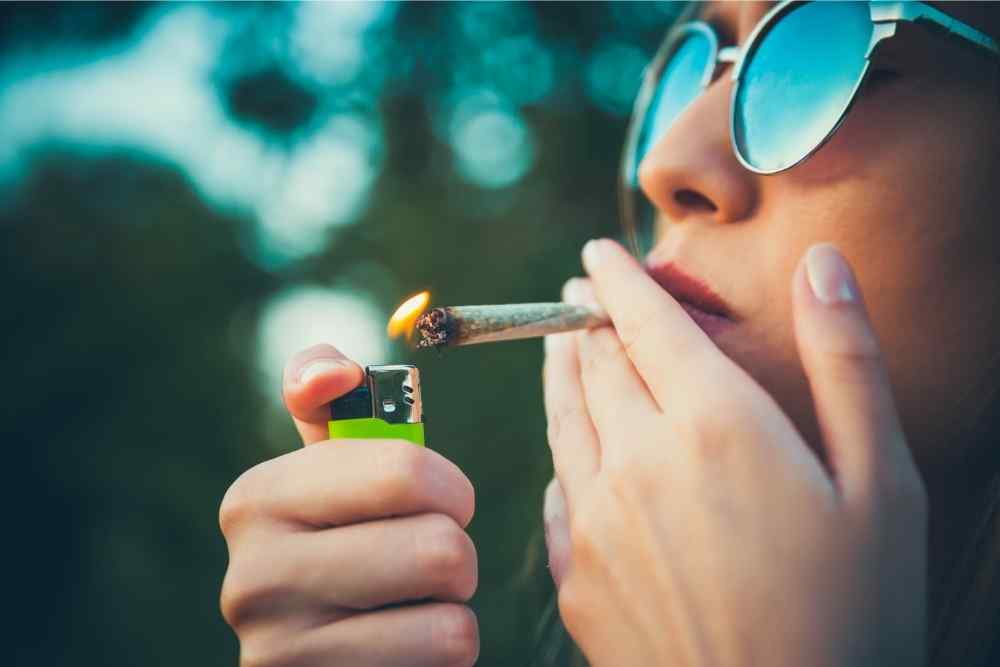 Ringo's Gift CBD Flower Effects
Ringo's Gift's effects vary based on its phenotype. In federally legal types of this flower(THC's levels 0.3% or lower), it provides relaxed yet energy-boosting benefits that are great for alleviating physical tension and mental anguish. This strain is a great way to start a productive and relaxed day!
Since some phenotypes of this strain have more tetrahydrocannabinol than is federally legal (over 0.3%), they could induce psychoactive feelings commonly known as a "high."
Flowers with high tetrahydrocannabinol levels can only be sold in states that have legalized medical and/or recreational marijuana. Still, it's always a good idea to double-check the content of your CBD products to make sure you get the experience you want.
Similar CBD Strains
If you enjoy Ringo's gift, there are some other strains that provide similar CBD:THC ratios, terpenes, and effects! While each strain is unique, you can experiment with closely related buds until you find the best flower for you.
These are three popular strains that are reminiscent of Ringo's Gift:
OG Kush: If you like Ringo's Gift's terpene profile, you'll feel right at home with OG Kush CBD. Featuring considerable amounts of caryophyllene, myrcene, and linalool within its green and orange nugs, OG Kush offers earthy and citrusy flavors.
Hawaiian Haze: Hawaiian Haze's hybrid profile is closely related to Ringo's Gift's Sativa to Indica ratio. Though it is Sativa-dominant, Hawaiian Haze CBD is well-balanced, making it suitable for any time of day!
Remedy: For those that want to feel full of energy but not restless, Remedy CBD balances its uplifting, happy benefits with a relaxed state of mind. Like Ringo's Gift, it balances productivity with soothing effects.
The best CBD strains come directly from Cheef Botanicals. We strive to create the highest quality CBD products on the market without compromise. Our CBD is made with American grown hemp that is federally compliant. Our products induce no intoxication while still providing its vast number of benefits.
We also offer free shipping to all 50 states, and our numerous customer reviews speak for themselves. Be sure to sign up for our email newsletter to get the latest information on deals, strains, and news in the cannabis community!
Final Thoughts – Ringo's Gift
Combining the rich cannabidiol of its parent flowers without the intoxicating effects of high tetrahydrocannabinol levels, Ringo's Gift is a strain that would make Mr. Lawrence Ringo happy!
Not sure which CBD product is right for you??? Take the quick quiz to find out!