The Cookies strain has been a fan favorite ever since its debut around 2012. Also known as "Girl Scout Cookies" of "GSC," its innovative genetics combine two highly acclaimed strains with delicious terpene profiles (Durban Poison and OG Kush) to create premium hemp flower characterized by bold flavors and beautiful buds. Now, with CBD, you can enjoy many benefits from Cookies without getting high!
Percentage Levels: Total CBD: 18.005%
Locally Sourced From: Oregon
CBD Flower Type
Cookies CBD is an Indica-dominant Hybrid.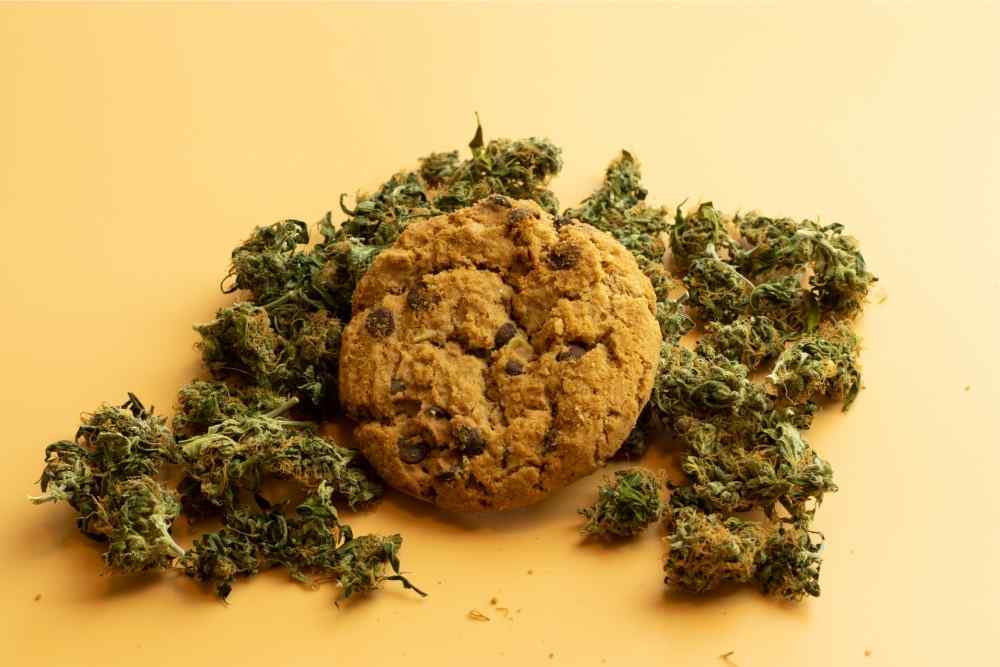 Cookies CBD Strain Effects
CBD (that's short for cannabidiol, by the way) offers many beneficial effects to the body and mind. It does this by interacting with receptors in your body's endocannabinoid system (ECS). The ECS is a complex network of receptors spread throughout the body. Every mammal has an ECS, and it regulates essential physical and neurological functions.
CBD supports the ECS in performing its vital role. By doing so, CBD products offers numerous wellness benefit, including:
Relieving physical aches, muscle soreness, and joint discomfort
Calming racing thoughts and eases nervousness
Encouraging better sleep
Promoting appetite and digestive function
Soothing skin irritation
Improving mood
Smell and Flavor
With a name like "Cookies," you would expect this strain to have a sweet taste. You'd be right, but the flavor profile is so much more complex than your everyday snickerdoodle. Cookies CBD has a unique balance of sweet, savory, and earthy umami flavor.
Many first-time consumers are pleasantly surprised by the bold citrus kick this strain delivers. Others report a minty finish when they exhale the smoke.
Flower Appearance
Cookies has very dense buds. They are bright green, interwoven with a few short orange pistils. You can tell this is premium-quality flower because each nug is covered it sticky white hairs called trichomes. The trichomes are where hemp plants produce CBD, so they are the richest source of therapeutic benefits.
Cookies CBD Suggested Use
Since CBD products don't make you high, you can enjoy them whenever and wherever you desire. Since Cookies leans slightly toward the Indica side, we recommend it when you have ample time to relax. It's the perfect strain to enjoy at the end of the day or the perfect companion for a worry-free weekend.
Cannabinoid Breakdown
At Cheef Botanicals, we have all of our hemp flower, CBD oil, and everything else tested for potency by a third party lab. These lab reports, which you can see for yourself here on our website, inform us that our Cookies CBD flower contains the following cannabinoids:
CBC – 0.026% (0.26 mg/g)
CBCa – 1.094% (10.94 mg/g)
CBD – 0.407% (4.07 mg/g)
CBDa – 20.066% (200.66 mg/g)
CBDVa – 0.035% (0.35 mg/g)
CBGa – 0.145% (1.45 mg/g)
Delta 9 THC – 0.031% (0.31 mg/g)
THCA – 0.711% (7.11 mg/g)
Total THC – 0.654% (6.54 mg/g)
Total CBD – 18.005% (180.05 mg/g)
Final Thoughts
Cheef Botanicals CBD products come from hemp plants, which are federally legal under the 2018 Farm Bill. They contain less than 0.3% THC or up to 0.3% THC by dry weight volume. This trace amount will not get you "high," but it may help to amplify CBD's benefits via the entourage effect, a synergistic interaction between multiple cannabinoids. Whether it's Cookies-flavored CBD oil or good old fashioned flower, you won't be disappointed with this strain!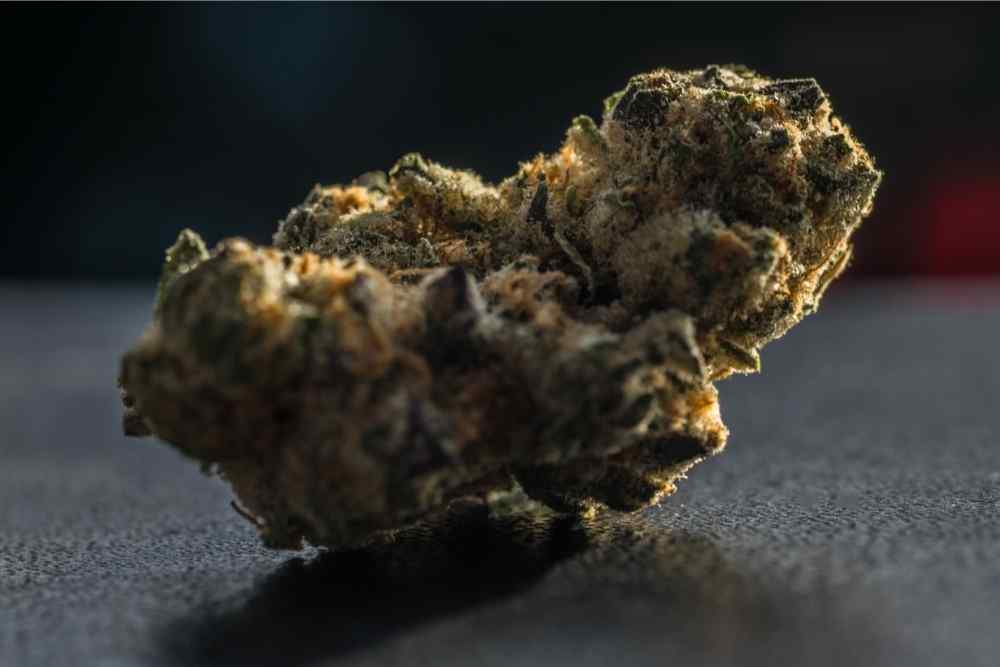 Cookies CBD Products By Cheef
Cheef Botanicals carries these strain-specific products for CBD Cookies connoisseurs:
Flower
For the classic cannabis smoking experience, grind up some of our premium hemp flower buds and pack your favorite pipe or bong. Roll a joint if you've got the skills! Hemp flower is as versatile a product as you'll find. You can also enjoy it with an herbal vaporizer or turn it into homemade edibles.
Small Buds
Don't let the size of these little buds give you the wrong idea. They're the exact same potent CBD flower we regularly sell, just trimmed into beautiful little nugs. With small buds, you get the same hemp flower you love at a lower price!
Pre Rolls
If convenience is your top priority, treat yourself to a pack of CBD pre-rolls! Each box contains five perfectly-packed joints. These are perfect for smoking on the go or sharing with friends and family.