With all the benefits cannabidiol has to offer, it was only a matter of time before a National CBD Day appeared on our calendars. Before we know it, this new holiday will be here once again! For decades, cannabis enthusiasts have marched, rallied, and created entire events revolving around the enjoyment and appreciation of cannabinoids like CBD. CBD is a natural and extremely versatile cannabinoid that hit the marketplace by storm and shows no signs of stopping. If you ever use cannabidiol or cannabis you may want to learn more about this wonderful day and how to celebrate it!
What is National CBD Day?
National CBD Day recognizes natural hemp products. Over the years, hemp-derived CBD has made quite a name for itself in the wellness world. Cannabidiol gives consumers all the benefits of cannabis minus psychoactive feelings, which means you won't get high!
The main reason this day was founded was to generate more awareness and education for CBD. While there may not be the same level of recognition as the cannabis holiday 4/20, it shows how far CBD has come in being recognized as an alternative, plant-derived compound with wide-ranging benefits.
History of Cannabidiol
The first documented use of cannabis-derived medicine dates back to 2737 BC. Chinese Emperor Sheng Nung used cannabis-infused tea to aid with wellness, including memory, gout, malaria, and rheumatism. Queen Victoria was believed to have used CBD strains as well to alleviate menstrual cramps.
In 1839, Irish physician and medical researcher William B O'Shaughnessy published a study where he investigated cannabis' therapeutic effects. What the Irish researcher didn't realize is that he ushered in the discovery of compounds that would become cannabinoids.
The discovery of the first individual cannabinoid was made in 1940 by British Chemist, Robert S. Cahn. American chemist Roger Adams made history by discovering cannabidiol just two years later.
While the stigma towards CBD had begun to shift, some people still try to categorize it under a gray area because of CBD's close relationship to THC.
Since the passing of the 2014 Farm Bill, CBD hemp research and interest have shown promising signs of a CBD industrial movement. In 2018, the federal government defined hemp, which has little or no THC in it (less than .3%), as a legal plant.
CBD Types
You can find it in a variety of products, however, there are three variations or types of cannabidiol. THC content is the main factor that separates them. Let's take a moment to review what types are available and what makes each one different.
CBD Isolate: This type of CBD contains no other cannabinoids, only CBD. Isolates are best for users who do not want to feel the effects of THC.
Full-Spectrum CBD: This is the only variation that contains THC, although it is .3% or less. This negligible amount of  THC cannot get you high. Instead, it assists with the entourage effect. The entourage effect refers to when all the cannabinoids, terpenes, and flavonoids work together to provide the most benefit.
Broad-Spectrum CBD: Broad Spectrum CBD contains all the cannabinoids in hemp except THC. It is recommended for users who might have a sensitivity to THC or are worried about consuming small amounts due to career-related drug testing.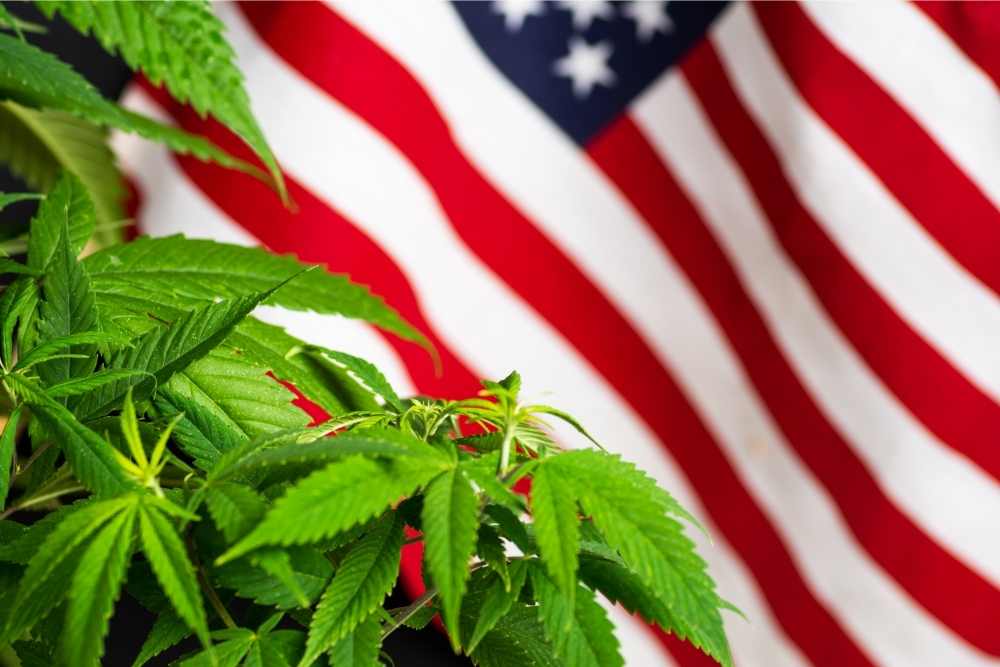 Related Products: Pure Hemp-Derived CBD Isolate
History of National CBD Day
The first national CBD Day was in 2018, on August 8, making it a relatively young holiday. cbdMD founded the holiday. The purpose was to bring awareness about the benefits cannabidiols brings to millions of people.
CBD is one of more than over a hundred unique compounds in hemp, known as cannabinoids. People looking for holistic alternatives continue to have their heads turned as the legalities change and awareness spreads. Not to mention, modern hemp farmers are beginning to produce hemp buds that rival exotic marijuana strains.
When is National CBD Day 2020?
This year, National CBD Day will be on Tuesday, August 8th. This is the third anniversary since the Registrar at National Day Calendar proclaimed it on August 8 of 2018.
How to Celebrate National CBD Day in 2020
Celebrating National CBD Day may vary depending on the user. If you're looking for some ideas to further immerse yourself in the holiday, here are some ideas for how to do just that:
Tour a hemp field: If you want to spend the day outside and learn more about hemp, tour a field. Hemp fields make gorgeous scenery. Many offer guided tours where you can learn about how hemp grows and where cannabidiol comes from.
CBD massage: Hemp oil's therapeutic properties are an excellent relaxation tool to use every day. National CBD Day gives you an extra reason to take a breather and let go of the tension.
Include your pet: Yes, cannabis is safe for pets, so why not let them experience the benefits? There are products readily available on the market, and veterinarian approved.
CBD meal: CBD can be a part of your meal. Since it has an oil base it makes an easy additive for many recipes. Bake it into a dessert of your choice or sprinkle it onto a pizza. CBD oil also makes a perfect addition to many drinks. If you make something tasty you can share your recipe on social media.
Make a date: Do you and your significant other share a common interest in cannabidiol? Then make a date out of it, perhaps at the park where you can share your favorite products. For those couples looking for more, there is a wide array of sexual wellness products that include cannabidiol.
Related article: Does Cannabidiol Make You Last Longer? [The Answer May Surprise You]


Try a new product: Different and more efficient products are continually entering the market. Go ahead and try a new strain or take a bath with a CBD bath bomb to submerse yourself in comfort.
Take to Social Media: August 8 is an opportunity to get creative and share your interests with your friends, so be creative with it and show everyone how you celebrate.
Other National Cannabis Holiday to Remember
Jack Herer's Birthday: As a devoted hemp activist and author, Jack Herer's nickname "The Hemperor," suits him well. It makes sense we should recognize his birthday, which falls on June 18th.
Oils and Concentrates Day: On this day, concentrates, cartridges, and dabs take center stage. Oils and Concentrates Day is on July 10, and many have noted that "OIL" flipped upside-down reads "710."
Commemorating the Victims of Prohibition: The Marijuana Tax Stamp Act effectively outlawed cannabis in October of 1937. Days later, the FBI and Denver police raided the Lexington Hotel and arrested Samuel R. Caldwell and Moses Baca. Advocates recognize Caldwell and Bacca as the first citizens convicted of selling and possessing cannabis. Both men served the entirety of their sentences. Caldwell died shortly after his release. We commemorate these two men on October 5th.
4/20: This is a widely-known holiday for those who appreciate cannabis. Large gatherings take place on April 20th in celebration of marijuana. There is speculation on why this date was chosen, but the lore claims that California students would smoke at 4:20 every day. Soon after, 420 became their code word to smoke. Subsequently, the popularity grew.
Final Thoughts
Consumers are opening up to the usage of more natural remedies and how CBD can improve your everyday wellness. From social media to field tours and food, this national holiday deserves recognition for the great strides CBD has taken to get where it is today. Find more news about CBD and information here.
Not sure which CBD product is right for you??? Take the quick quiz to find out!