If you currently give your dog CBD or are currently researching the best ways to give your dog CBD, you might find yourself asking, "how long does it take for CBD to work on dogs?" If that is the case, rest assured, you are not alone! Plenty of dog owners, new and old, are looking for answers, so we put together this handy guide for a bit of assistance!
To learn more about how long it takes the effects of CBD to work on dogs, how much CBD you should give your dog, and where to get quality CBD products, read further! This article is your introduction to everything you need to know about onset times for CBD in dogs!
How Long Does It Take For CBD To Work On Dogs?
Many factors can affect how long CBD takes to affect your dog's body. Your dog's weight, size, metabolism, or tolerance level can all change how long it takes for CBD effects to kick in.
The type of product and delivery method also factor into how fast it takes for the CBD to take effect. Each different CBD product type has different onset times for dogs. Let's take a look at the different methods of consumption:
Topical products are externally applied to the skin or coat to relieve or moisturize. They generally work pretty quickly (within 15 minutes) since the skin tissues absorb the product right away. Some examples of CBD topicals include shampoos, lotions, paw cream, and sprays.
Putting CBD oil under the tongue provides quick, soothing effects. It typically kicks in within just a few minutes after taking it! The glands under your dog's tongue allow for quick absorption since it bypasses the digestive system!
When your dog swallows a CBD product, the CBD has to first make its way through the digestive tract. Because you have to wait for the product to be digested, the CBD can take up to 45 minutes to an hour to work.
How Long Does CBD Last For Dogs? 
Just like how different consumption methods affect the time it takes CBD to kick in, it also affects the duration of effects. Generally speaking, the longer it takes to work, the longer the effects are. This is because the dog's body metabolizes more of the CBD as it's being digested. Here are the duration times for each delivery method:
Topical: 2-4 hours
Under the tongue: 4-6 hours
Swallowed: 6-8 hours
If you end up giving your dog more CBD than a regular serving, the effects might last longer. It all depends on how much CBD oil or dog treats you gave them!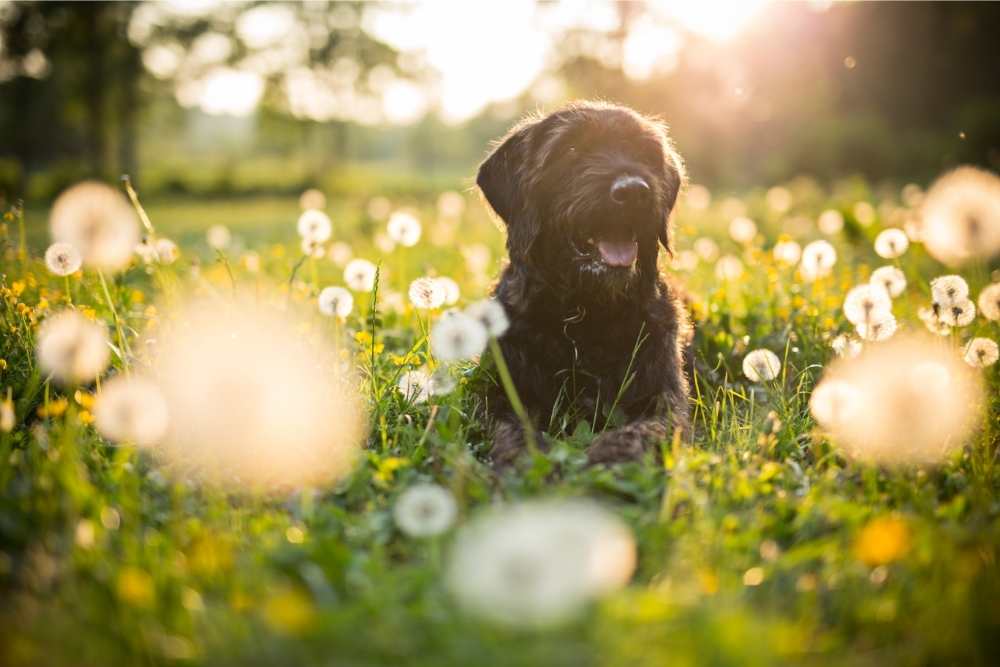 CBD Products
With so many CBD products for dogs out there, how do you know which ones to buy? Every product has a different use or benefit that allows your dog to try many different things. Here are some of our favorite products (that we also carry at Cheef Botanicals!).
CBD Dog Treats 
CBD dog treats are a tasty, delicious method to give your dog all the amazing soothing benefits they deserve. At Cheef Botanicals, we make our dog treats with special formulas to promote wellness using natural ingredients and high-quality CBD extract. Our three main formulations are:
Wellness
Mobility
Calmness
CBD Oil
CBD oil for dogs is one of the most popular and versatile products because you can add it to anything! From their food to water to direct ingestion, CBD oil can be one of the easiest ways to give your dog soothing, relaxing benefits.
Cheef Botanicals broad spectrum CBD oil contains organic, high-quality CBD extract, perfect for supporting your dog's wellness. Most CBD oils only contains two main ingredients: hemp extract and a carrier oil. Carrier oils are great for making the CBD more digestible into your dog's system. Some of the most common carrier oils include coconut oil, grape seed oil, and what we use at Cheef Botanicals, hemp seed oil.
CBD Soft Chews
Soft chews carry all of the essential benefits of our dog treats, but with a pleasingly soft texture, sure to please your pet! These treats are perfect for dogs with trouble chewing but are generally well-loved for their pleasing texture. Our soft chews are made using natural, human-grade ingredients so you can feel good knowing your dog is snacking on a treat made with the goodness of the earth. Soft chews will take around 30 minutes to one hour to take effect!
CBD Capsules
CBD capsules are one of the most convenient products you can give your dog. Capsules are great for giving your dog an exact amount of CBD for every serving, and there's no mess involved! Each capsule contains pure CBD isolate in a powdered form, making it easy to add to your dog's food.
These capsules can also be put directly in your dog's mouth if they are willing to swallow. CBD capsules are a great option for dogs that don't like the natural, earthy hemp flavor of CBD oil or if you don't want to make a mess. The capsules are made using vegan-friendly ingredients and contain no gluten.
CBD Shampoo
Cheef natural CBD shampoo for pets is a great product to keep your dog clean and help them maintain skin hydration. The gentle formula of the CBD shampoo is great for dogs with all skin types. For dogs with more sensitive skin or skin issues, you can try this amazing CBD topical to provide relief.
Topical CBD kicks in quickly (within 15 minutes) once the skin absorbs the cannabinoid. Since your dog won't be ingesting the shampoo, you can feel free to use as much as you need to keep them smelling great and looking fresh!
How Much CBD Should I Give My Dog?
Finding the perfect amount of CBD to give your dog may seem difficult at first, but we have some advice for you! A good rule to follow is to start with a lower amount, and then if your dog needs more, slowly increase the amount you give them. Allow up to 8 hours before you give them a new serving.
For more information, check out our website to look at our charts on how much CBD you can give your dog!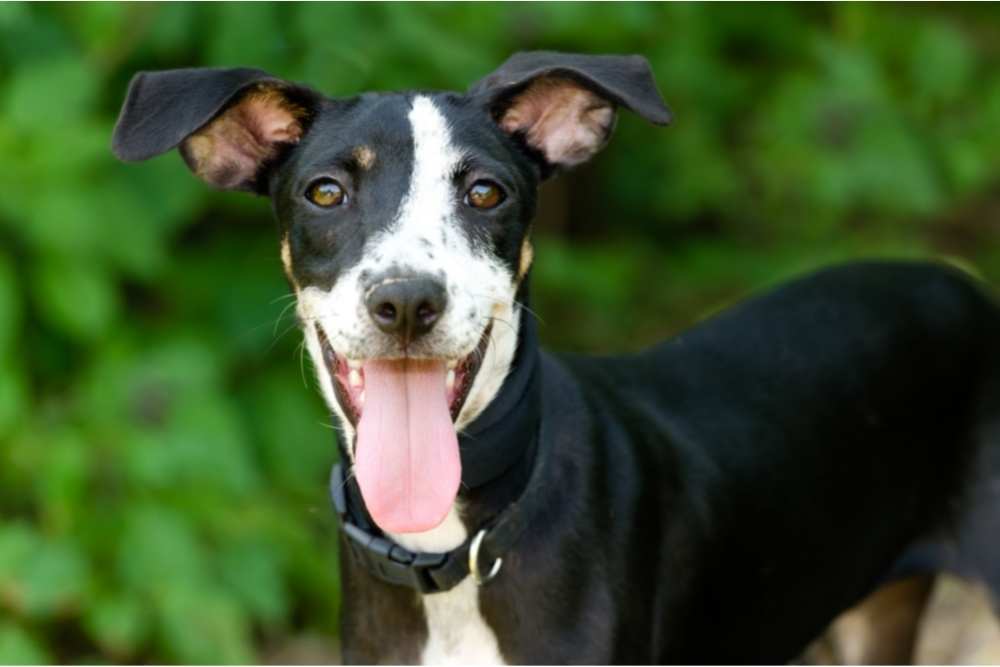 Where Do I Get CBD Products? 
If you're looking for the best CBD products, we have everything you need here at Cheef Botanicals! While you may be able to find a local brick-and-mortar store that sells CBD pet products, they may not always be the best products available. You'll be able to find much more options online and even compare between multiple brands to find what suits you the best.
Why Choose Cheef Botanicals?
When you choose to buy from us, you're trusting your pet with a group of health-conscious CBD enthusiasts with over 30 years of cumulative experience in the organic food industry. We put our knowledge of this market to use in the hemp world by providing our customers with natural products that take advantage of the healing power found in nature.
We believe hemp can improve our lives by offering a holistic-focused solution. Give your dog the gift of balance today with one of our products at Cheef Botanicals. We would be honored to help lead your pet towards a happier and more fulfilled future!
Final Thoughts – How Long Does It Take For CBD To Work On Dogs
Dog parents everywhere have been turned on to the powerful benefits of CBD. So much so that many owners have incorporated it as an important part of their pet's daily routine! Now you and your dog can find these benefits for yourselves with the help of us at Cheef Botanicals!
So, make sure you stop in to look at our ride range of products made with natural, high-quality CBD derived from hemp plants! We have plenty of great CBD products for pets and even something for yourself as well. Remember to stop by our website at Cheef Botanicals for a complete look at our available products today!
Not sure which CBD product is right for you??? Take the quick quiz to find out!