You've heard of smoking CBD and even vaping it. Maybe you've tried eating CBD edibles. But did you know that CBD can also be absorbed through the skin? Cannabidiol (CBD) products that specifically target your skin its receptors are flooding the marketplace. From lotions and bath bombs to salves, cannabidiol has been fused into several creative topical formulas. CBD can be absorbed through the skin to provide almost instantaneous relief.
Find out how CBD topicals work, what they do, and which CBD topical product is right for you!
Can CBD Be Absorbed Through the Skin?
Here's the straight-up, to-the-point answer: Yes! CBD products are often made specifically for the skin since the compound works topically and transdermally. "Topical" means the product can be effectively applied to a localized area of the body like the skin. "Transdermal" means the product can be absorbed through the skin, often entering the bloodstream or other areas within the body.
Since CBD works so well in these instances, an entire topical product line has emerged on the ever-growing CBD market. The most common topical CBD products you'll see are:
Lip balms
Face masks
Lotions
Salves

Sticks

Bath bombs
Oil
Transdermal VS Topical
Any CBD product that is made intentionally for use on the skin is considered topical.  However, topicals are not always transdermal. Transdermal topicals are engineered to penetrate the skin much deeper, reaching the tissues below and the bloodstream. For example, when you rub on some aloe vera it is meant to soothe the skin topically, but on the other hand, a nicotine patch will penetrate deeper to deliver the needed compound to the bloodstream.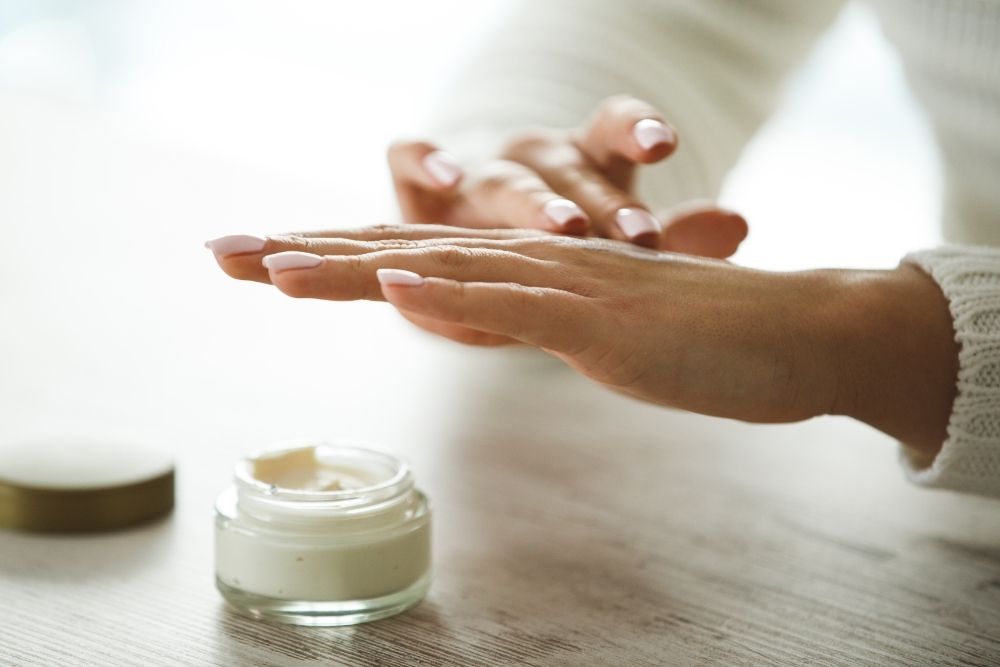 In the world of CBD, bath bombs, lotions, face masks, and lip balms are typically made for topical use. Salves and patches are more commonly engineered for transdermal use. However, consumers should always check the labeling for directional use of that specific product.
How Does Topical CBD Work?
CBD is a naturally occurring phytocannabinoid found in hemp. When you consume CBD, it activates cannabinoid receptors throughout the body. Surprisingly, the receptors are abundant in several systems of the body and they are basically in every type of skin cell. When CBD is applied topically, the compound interacts with receptors in the skin, and if it's a transdermal application it can also reach receptors below the skin.
This interaction with cannabinoid receptors boosts your endocannabinoid system (ECS). The ECS is one of the most important systems in the body. Everyone has an endocannabinoid system. It's a biochemical communication system that regulates a wide variety of activities in our body, helping us maintain balance and well-being. Cannabinoids like CBD stimulate the ECS and help it function.
For example, when your body gets hot, you sweat to cool down. Or when your body gets cold, it shivers to try and warm you up. These are examples of your body trying to remain in balance. Of course, sometimes our bodies can become a little off-balance due to outside influences like an intense workout or stress from work as well. That's where CBD comes in. CBD helps the ECS do its job and restore your body's balance.
RELATED: The Endocannabinoid System & CBD [How It Works]

Wherever you apply a CBD topical, it directly interacts with the cannabinoid receptors in that location without passing through other systems, like the digestive tract. This makes the CBD fast-acting and capable of providing you with almost instant relief.
Topical CBD Benefits?
While all forms of CBD have their strengths, topical products share some unique benefits. Here's what every CBD topical can do:
Help create balance on the skin
Provide soothing relief for the area it's applied to
But each topical has its own stand-out benefit, meaning there's going to be a product out there that's perfect for your specific needs.
Smooth, rejuvenated skin: Lotion, bath bombs
Lip protection, softer lips: Lip balm
Ease discomfort and soreness: Salve, bath bomb
Soothe irritation: Lotion
Cleanse and relax: Bath bomb
Soothe stiff joints or ease aches: Salve
Will CBD Get You High?
Cannabidiol is a non-psychoactive cannabinoid found in cannabis, so it won't get you high. You might be confusing it with THC, a psychoactive cannabinoid also found in cannabis. CBD products source their cannabidiol from hemp, which has 0.3% or less THC.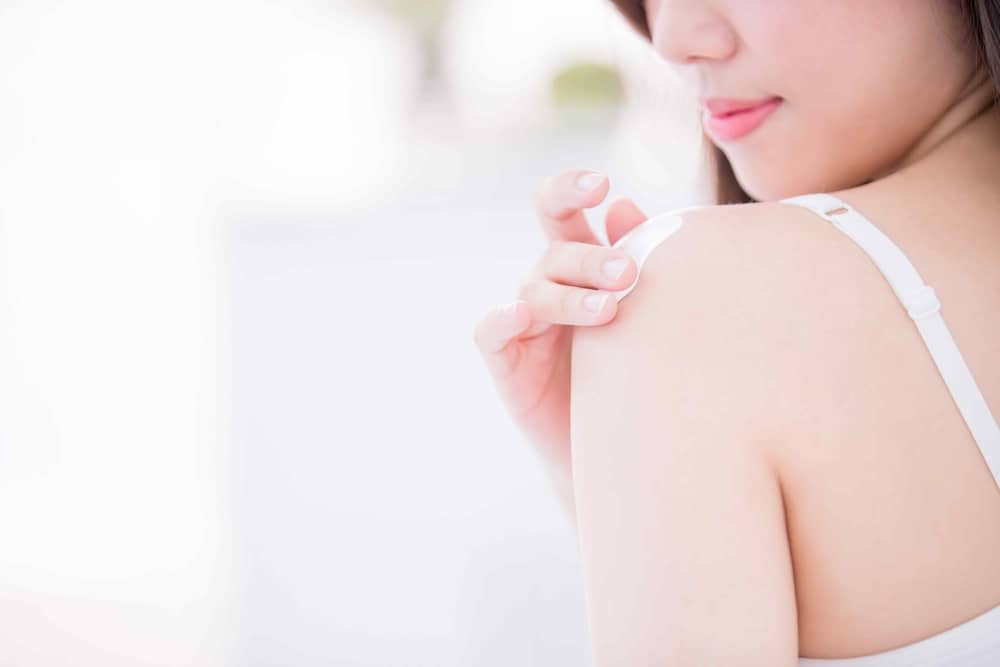 That little amount of THC is not enough to induce intoxicating effects, so CBD products won't get you high, no matter how much you consume or apply. You won't experience the side effects of marijuana, like red eyes or slower reaction times. But, you'll still get the benefits of hemp when CBD is absorbed in your skin, including reduced discomfort.
How to Apply CBD Topicals
Most CBD topicals are applied much like basic lotion. Gently rub the cream in the area you wish to target. For example, if you are feeling soreness in your lower back, apply the lotion in that specific part of the body.
Massage the area gently to promote blood flow. As you rub the area, the cannabidiol will penetrate the skin and enter the epidermis. It will reach the cannabinoid receptors below the skin in 5-10 minutes, and that's when you'll start to feel its effects.
The benefits of topical application can last between four to six hours. You can reapply most topicals once the sensation is gone. Stop use if any negative reactions occur. Most of the time negative reactions are due to other ingredients and not the CBD.
What Are the Best CBD Topicals to Apply to Your Skin?
As mentioned previously, each CBD topical has its own specific benefits. The type of product you pick largely depends on what you are experiencing and what you wish to improve. Let's go over some of the most popular CBD topicals in greater detail so you can get a better idea of which one is right for you!
CBD Body Lotion
CBD body lotion combines the moisturizing benefits of traditional lotion ingredients with the soothing effects of cannabidiol. Cheef Botanicals' body lotion uses all-natural ingredients and fragrances, meaning there are no harsh chemicals that will irritate or damage your skin. Our body lotion comes in a fresh and relaxing Cucumber Melon and a crisp and invigorating Orange Bliss. Both fragrances have several beneficial ingredients that keep your skin moisturized, hydrated, and healthy.
Coconut and olive oil, vitamin E, shea butter, and aloe vera will keep your skin feeling refreshed and smooth. CBD soothes problem areas, irritation, and soreness.

CBD Relief Salve
If you're an athlete who just had a tough workout or experienced an injury, you might need something a bit stronger than CBD body lotion. With up to 1000 mg of CBD, our relief salve supplies a potent concentration for fast relief.
The peppermint essential oil contains menthol which cools, soothes, and complements the effects of the full-spectrum CBD. When applied topically, peppermint essential oil can give you relief from muscle aches, discomfort, and even skin irritation.
CBD Bath Bombs
If you're looking for a more comprehensive relaxing experience, you might want to try CBD bath bombs. Our all-natural CBD bath bombs are safe for daily use, meaning the everyday bath can be transformed into a spa getaway. Bath bombs have ingredients that create a fizzing effect, soothing your body and helping your skin. The bubbles and swirls of color elevate the experience, allowing you to really escape to another world.
RELATED: What Makes a Bath Bomb Fizz? Ingredients That POP!
The aroma from each bath bomb will enhance this imaginative travel, whether it's citrus teleporting you to a tropical getaway or peppermint transporting you to an outdoor hot tub overlooking the stars in Alaska. The addition of cannabidiol makes this rejuvenating experience even better. The CBD interacts with the receptors below your skin, making you feel even more relaxed and soothing your body even further. This creates an experience like no other.
CBD Hand Sanitizer
Our hands are often the most exposed and overused parts of our body. They can get dry, cracked, dirty, and sore. CBD hand sanitizer is the perfect solution.
Especially during the pandemic, you'll be using hand sanitizer a LOT. It seems like we're popping out the stuff whenever we go outside or enter a store. To keep our hands healthy and smooth, try using a hand sanitizer infused with cannabidiol. This will keep your skin less irritated and your fingers from aching.
CBD Lip Balm
Cheef Botanicals' CBD lip balm is vegan friendly, meaning we don't use beeswax found in most other lip products. Instead, it contains candelilla wax, shea butter, coconut oil, Vitamin E, lavender, and CBD hemp extract.
When combined, these ingredients create long-lasting effects that leave your lips smooth and soft. Relieve dry cracking or chapped lips while also feeling the soothing benefits of CBD.
About Cheef Botanicals
We noticed something was missing from the CBD market — health-conscious, plant-based cannabis products. By partnering with hemp farms in Colorado, Cheef Botanicals now produces some of the highest grade cannabidiol products available.
We were founded by a group of health-focused cannabis lovers with over 25 years of combined experience in the organic food industry. This has led to a unique line of organic, plant-based CBD products that contain the highest quality ingredients on the market. They are cruelty-free, non-GMO, and don't include a trace of dairy or gluten.
But we don't want to just sell you products. Cheef Botanicals is also on a mission to educate the world about the healing power of the natural and effective cannabinoids in hemp. These natural alternatives have the power to boost wellness in a holistic manner, addressing the health of the whole system rather than just treating symptoms. Cheef Botanicals will continue to provide access to educational blogs and research, and we'll share real customer experiences through forums, social media, and news articles.
Final Thoughts – Can CBD Be Absorbed Through the Skin?
By now, you can probably answer this pretty easily, but we have no problem answering this time and time again: Yes, CBD can be absorbed through the skin! CBD topicals are becoming more popular in the ever-growing CBD market because of their effectiveness and ease of use. All you have to do is rub them on the area you wish to target, and you'll almost instantly feel the effects.
Of course, each CBD topical has its own strengths and purpose. Lotions are great for soothing irritated skin. Salves are perfect for injured athletes. And bath bombs are amazing for people that need a relaxing escape. Once you pinpoint which topical is right for you, you'll start to experience its benefits right away.
Not sure which CBD product is right for you??? Take the quick quiz to find out!