The largest organ on our bodies is our skin, so it can be quite tricky to take care of. Out of nowhere,  acne, blemishes, and other mysterious marks can just magically appear all over. But one way to combat these pesky little growths is with a bit of CBD body oil.
We generally think of CBD products as edibles, capsules, and oils that we ingest under the tongue. But there is a whole range of CBD products that we can use topically that can help hydrate and rejuvenate your skin to feel fresh and smooth for the day. Let's take a closer look at CBD body oil, how it works on the skin, some of its benefits, and other similar CBD topical products.
What is CBD Body Oil?
Cannabidiol (CBD) body is oil made by extracting the cannabinoid from the hemp plant. The hemp plant contains over 100 different cannabinoids ranging in beneficial properties. CBD became immensely popular because of its long list of benefits and non-psychoactive traits.
Consumed in products like edibles, lotions, bath bombs, and oils, CBD is extremely versatile. All of these products then interact with the body in different ways, encouraging a bunch of unique benefits from an increase in appetite, sleep promotion, and boosts to mood and immunity.
CBD oils are a fantastic mode of taking CBD because there are many methods to use it. You can ingest CBD oils sublingually, adding it to your favorite beverage to mask the earthy oil flavor. Or you can apply the oil directly to your skin for moisturizing relief. 
CBD massage oils are a perfect fit for athletes or individuals who perform hard labor because CBD relieves tense muscles and stiff joints. Target a specific problem area on the body and feel instant relief with CBD massage oils. Many CBD oils are often made with hemp seed oil, which nourishes and protects the skin.
Typically, most massage oils come packed with full-spectrum CBD, meaning that all other cannabinoids, terpenes, and flavonoids, extracted from the hemp plant, are also included in the product. When using a full-spectrum CBD product, it gives consumers something known as the "entourage effect." This occurs when all of the elements from the hemp plant work together to provide a more beneficial and potent CBD experience.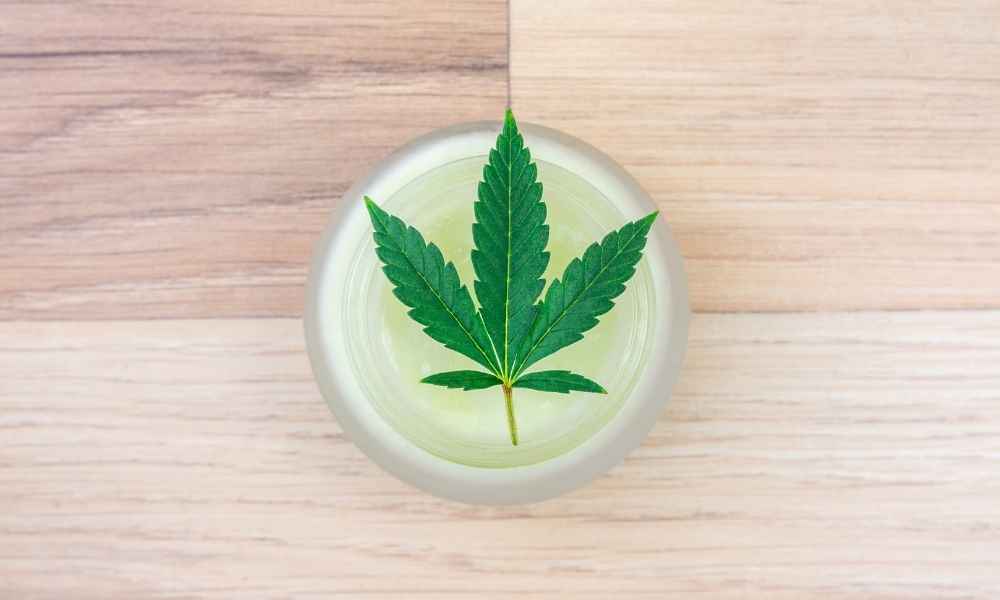 Can CBD Body Oil Get You High?
No, using CBD body oil will not get you high. Unlike THC, CBD is a non-intoxicating cannabinoid found in the hemp plant that ensures you will not feel any grogginess or "high." Despite the fact many CBD products such as massage oils are full-spectrum and contain just trace amounts of THC, there is only a small amount present and should not cause any psychoactive effects.
Related Article: Why I Use Full Spectrum CBD Oil Vs. Isolate Or Broad Spectrum CBD
Under the 2018 Farm Bill, CBD products are federally legal to produce and sell only if the THC level is 0.3% or less. This low level of THC ensures that consumers will not feel intoxicated when using any CBD products.
Another thing to note about the usage of CBD massage oils is that the product itself only interacts with the receptors on your skin. This means that the CBD never enters your bloodstream, making it impossible for you to feel any psychoactive effects.
That being said, there are some side effects to watch out for when using certain CBD products. These side effects may include:
Stomach discomfort and dizziness
Change in appetite or mood
Dry mouth
Diarrhea
These side effects are typically rare, especially when using a topical product like CBD massage oil. However, it is always best to take the recommended dose of CBD, no matter what kind of CBD product it is.
What Are the Benefits of CBD Body Oil?
When applied to the skin, CBD body oils can bring you a wide range of benefits. These benefits include moisturizing your skin, easing body discomfort, and providing tranquil and relaxing feelings.
Nourish and Moisturize Skin
As a topical product, CBD massage oil interacts with the receptors on our bodies to help soothe and nourish our skin. Massage oils are excellent to help alleviate itchy, dehydrated, and sensitive skin ailments. CBD massage oils can also provide soothing and cooling relief to muscle or joint soreness.
Additionally, CBD massage oils can help moisturize dry skin and keep your body feeling refreshed and rejuvenated. When you apply CBD body oil on your skin, the oil opens up your pores, removing any lingering dead skin cells. Also, the massage oil helps create a protective barrier between your skin and any external obstacles you face daily.
Ease Discomfort
CBD is excellent for easing discomfort and soreness in the body. Studies have found that topical CBD products such as massage oils can help alleviate any aches or muscle stiffness in the body. Simply target the area causing any issues, apply CBD body oil to that area, and enjoy all the cooling sensations of CBD.
Alleviate Nervousness
In addition to providing physical alleviation, CBD can also promote calming effects to the mind. Research has demonstrated that CBD has properties that can help reduce nervous feelings and ease a racing mind. So if you ever need a quick way to relax and calm your nerves or need some help to unwind at night, CBD massage oil will do wonders.
Improve Mood
Along with alleviating nervousness, CBD body oils can also improve your mood exponentially. CBD has properties that can take those stressful and unwanted emotions and turn them into a clear and peaceful mind. When you apply massage oil to the skin, the natural ingredients such as the full-spectrum CBD and essential oils work together to provide you with a mixture of soothing aromas and tranquil feelings.
Promotes Better Sleep
After a long day, applying a bit of CBD massage oil can promote relaxation and provide the body the opportunity for a better night of sleep. If you typically have a hard time getting some rest, try massaging some CBD oil on your neck so you can smell the natural ingredients working their magic to ease your mind and body into a deep sleep.
How Does CBD Body Oil Work?
CBD body oil is simple to use. Like any other CBD topical product such as a lotion or a muscle salve, you apply the body oil directly to your skin and feel the soothing effects as the CBD interacts with your skin receptors. CBD topicals are great for targeting a specific problem area on the body that needs relief.
Once applied to the skin, the CBD oil sinks in, interacting with all the rich receptors on the body's skin. From there, the CBD will then work its magic fueling the body while relieving joint discomfort, muscle tension, and skin irritation.
Since full-spectrum CBD body oils only contain a small amount of THC (less than 0.3%), you shouldn't worry about feeling any intoxicating effects. Rest assured when you apply massage oil to your skin, you can experience all the relaxing and nourishing benefits without feeling fatigued or groggy.
CBD Body Oil Alternatives
In addition to CBD body oil and massage oil, there are many other helpful CBD products you can keep in rotation to help your skin feel fresh and clean every single day.
CBD Salves
CBD salves are massage creams that relieve tension and soreness in the body. All you need to do is rub the salve on the target area of the skin. You will instantly feel the cooling and alleviating effects of the CBD. Relief salves are perfect for any athlete or for a person who is constantly on the move.
At Cheef Botanicals, our CBD Relief Salve is an excellent full-spectrum product made to bring fast-acting relief for quick recovery. We only use all-natural ingredients and essential oils such as candelilla wax, calendula flowers, olive oil, coconut oil, and other ingredients to bring you soothing effects. Our CBD Relief Salve comes in a range of different potencies: 500mg, 1000mg, and 2000mg.
CBD Body Lotion
CBD body lotion refreshes and soothes your skin. Applying some CBD lotion to the body can help you feel relaxed with the natural aroma and keep your skin supple and hydrated.
Cheef Botanicals' CBD body lotion is the perfect full-spectrum product created with 100% natural ingredients that will keep your skin feeling smooth. There are two delicious scents to choose from, Cucumber-Melon and Orange Bliss. Our CBD comes with the highest quality ingredients such as coconut oil, olive oil, CBD oil. 
CBD Bath Bombs
After a long day at work, a CBD bath bomb is just what you need. They are a perfect way to unwind and make you feel relaxed. CBD bath bombs will turn your leisure bath time into an elegant spa day. Simply drop the bath bomb into a tub of water, take a dip, and melt away.
At Cheef Botanicals, our bath bombs are made with 100mg broad-spectrum CBD to help bring you a tranquil bath. Our bath bombs contain no GMO or harsh chemicals. There are several different flavors for you to choose from like Citrus Obsession, Lavender Awaken, Peppermint Ora, Lemongrass Dream, and Tropical Oasis.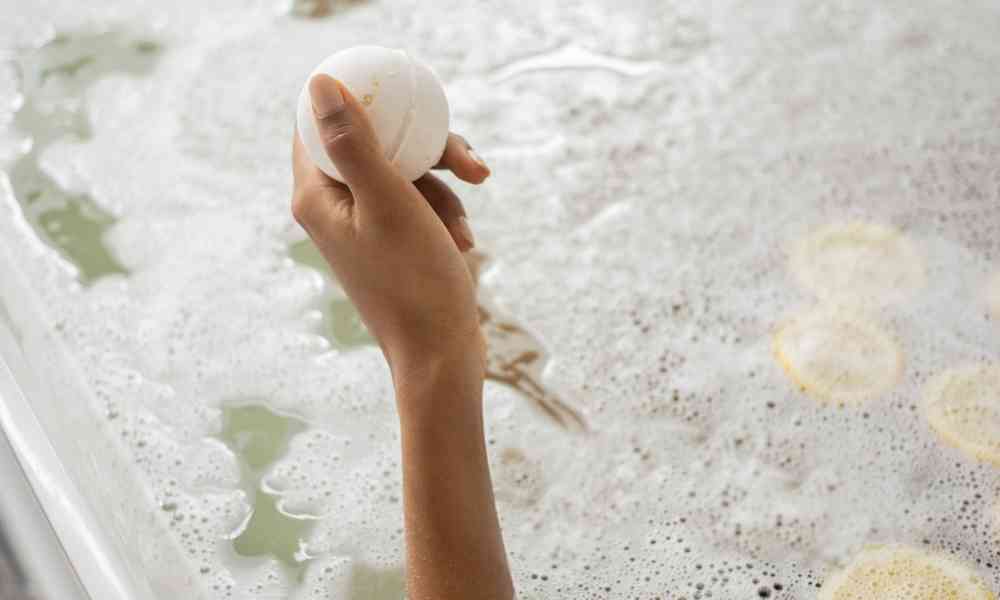 CBD Oil
Even in its most basic form, CBD oil can be an incredibly versatile and potent method of taking CBD. As with any CBD product, there is a wide range of benefits. Some of these benefits are boosts to your mood, a better night of sleep, and an increase in your appetite.
With CBD oil, you can enjoy it sublingually, meaning you place it directly under your tongue for fast-acting results. When taken under the tongue, the CBD is fast-acting. CBD is sublingually consumed, spreading directly into the bloodstream interacting with your endocannabinoid system (ECS). The ECS is the system of the body that promotes essential functions like mood, sleep, appetite, and more!
If you are not a fan of the earthy taste of CBD oil, you can hide its flavor in a beverage. Simply add a few drops into your coffee or tea, to mask its subtle tones. You should feel the effects as the CBD enters its way into your digestive system through this method. This is a great way to intake CBD in the morning when you need to jumpstart your day. 
At Cheef Botanicals, our full-spectrum CBD oil is created with 100% natural ingredients to provide you with the best possible CBD experience. Our CBD oil is non-psychoactive and is third-party lab-tested for safety and quality. Cheef's CBD oils come in a range of different potencies: 300mg, 600mg, 1200mg, and 3000mg.
Final Thoughts – CBD Body Oil
If you need to find a way to up your skincare routine, cannabidiol body oil is the place to turn! CBD body oils can provide plenty of relief and soothing effects that your body will thank you for tenfold. Pick up your own CBD oil or any of our other CBD topicals here at the Cheef Botanicals online shop!
Not sure which CBD product is right for you??? Take the quick quiz to find out!