This Cheef Botanicals hemp flower is known for its high CBG content, hence the name. Our White CBG flower features frost-covered buds that deliver a pungent, sour aroma. This strain contains a high level of the cannabinoid Cannabigerol (CBG), known for its unique properties.
Percentage Levels: Total CBG: 13.63% / Delta 9 THC: 0.0%
Locally Sourced From: Oregon
Type
White CBG hemp flower is a Sativa strain, offering an invigorating effect balanced out by calm and clarity. This strain is the CBG cousin of the White, which is a highly popular THC strain. The origins of White CBG are a mystery, but many cannabis plant experts believe that this strain is a descendant of the legendary OG Kush.
White CBG Effects
CBG offers many of the same effects as CBD hemp flower, with a few unique traits of its own. Let's look at some of the reasons people love White CBG.
Relieves aches and muscular tension
Soothes, swelling, and bodily discomfort
Alleviates nervousness and worry
Boosts appetite
Promotes optimal digestive function
Combats bladder dysfunction
May assist in alleviating eye conditions
Elevates energy and focus
The most notable difference between CBG and CBD flower is the energizing effects. Many consumers find that combining the invigorating effects of Sativa strains and CBG promote a sense of alertness and clarity.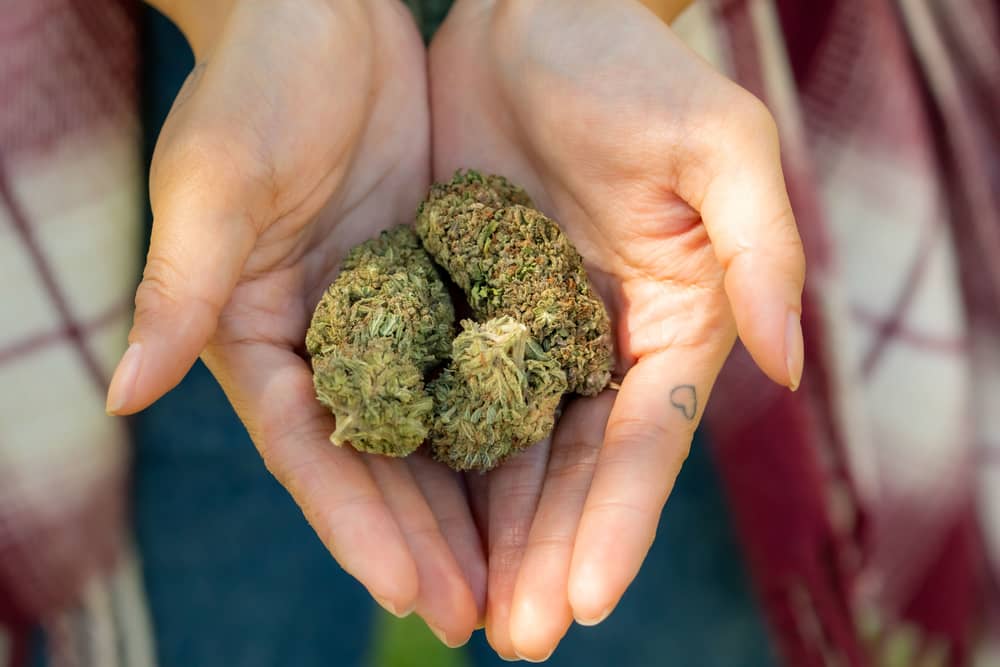 Smell and Flavor
The White CBG hemp flower strain has a wonderful aroma characterized by the sour citrus scent of lemon and lime. Earthy undertones and the slightest hint of a gaseous tang add depth and complexity. White CBG's pungent aroma belies its subtle flavor profile. Expect floral flavors rounded out by a hint of lemon.
CBG flower tastes quite different than CBD flower because the buds are harvested at a younger age. If you have only tried CBD strains before, prepare for a brand new experience! The White CBG strain draws its taste and smell from a unique terpene profile (terpenes are the compounds in plants that create scent and flavor). Let's take a look at the main players:
Bisabolol: Bisabolol has a fresh floral fragrance with very subtle hints of citrus and pepper. It tastes sweet and slightly fruity. You can also find this terpene in chamomile flowers.
Caryophyllene: White CBG gets a peppery pop from this prominent terpene. You can find caryophyllene in peppercorns, oregano, basil, and beer hops. On its own, caryophyllene is spicy and peppery, but when you mix it with the other terpenes in White CBG, it becomes more subtle.
Guaiol: Guaiol is one of the rarest terpenes in cannabis plants. Only a few strains feature its unique blend of pine and rose aromas. It is most prevalent in Guaiacum, the national flower of Jamaica. Expect the taste of sweet, tropical fruit with a subtle dash of pine.
No single terpene overwhelms the strain's flavor. White CBG blends flowery, fruity, sour, spicy, and woodsy scents to form a complex yet balanced flavor profile. It tastes like no other cannabis strain, so if you crave variety, you've found your perfect match.
Appearance
White CBG flower stands out from other buds because of its dense layer of frosty white trichomes. In case you don't know, trichomes are the little white "hairs" that give cannabis flower a slightly sticky texture. Trichomes produce more cannabinoids than any other part of the plant, making them the richest source of CBG. Trichome count should be a priority whenever you shop for hemp flower, and you won't find any better specimen than this.
Our gorgeous hand-trimmed buds are seed-free, stem-free, and particularly dense. They are so beautiful that it's almost a tragedy to grind them up. Almost, but not quite. The beneficial effects of CBG are too good to miss. Now we've got some tips on getting the most out of your White CBG experience.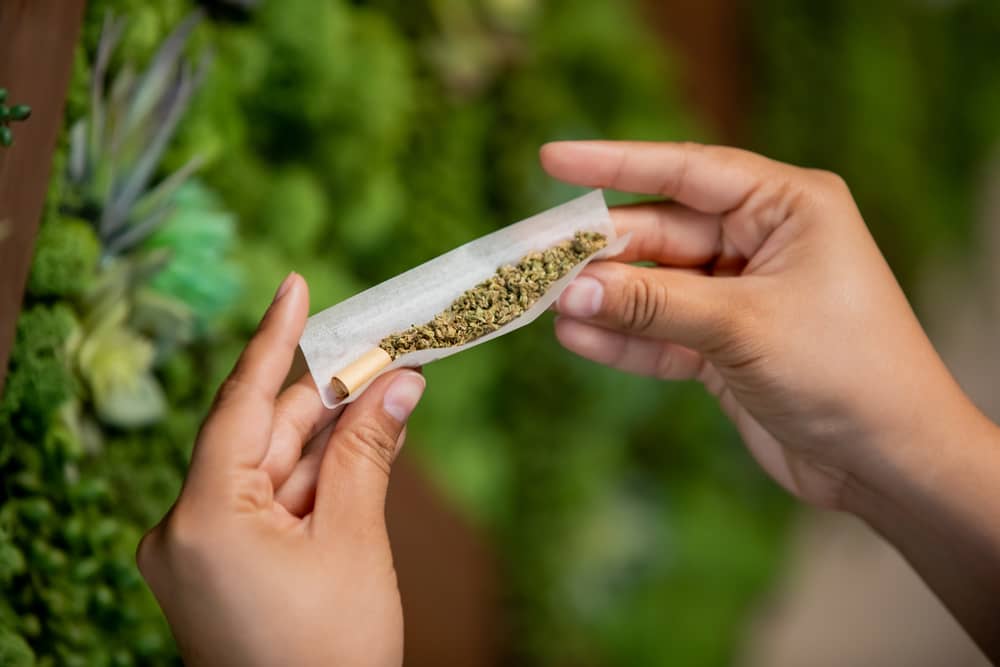 White CBG Suggested Use
Smoking is by far the most popular method of consuming CBG flower, but you can also put it in an herbal vaporizer if you prefer. When it comes to grinding your CBG flower, we highly recommend purchasing a specialized grinder designed for cannabis with a chamber to collect all the kief.
In case you don't know, "kief" refers to the loose cannabis trichomes that fall off the flower as you grind it. White CBG produces an especially large amount of kief because it has so many trichomes. As we learned before, trichomes are the richest source of cannabinoids, so you don't want to waste them. Sprinkle some CBG kief on top of the ground flower in your joint or pipe so that you get every bit of goodness this great flower has to offer.
Since White CBG offers energizing effects, it is perfect for daytime needs. Have you been trying to escape the coffee jitters in the morning? Trade in your morning espresso, or your cappu/frappuccino, for White CBG and hit the ground running. Power through the workday with a unique blend of calm and clarity, or enliven your weekend with positive energy.
Cannabinoid Breakdown
CBG flower has a very unique cannabinoid profile because of the growing process. Farmers breed special hemp plants for early harvesting, giving CBG flower a very different set of cannabinoids than CBD flower. These are the cannabinoids that make up our White CBG flower:
CBGa – 13.3107%
CBG – 0.3202%
THCa – 0.1166%
CBC – 0.0771
White CBG flower may also contain an extremely low concentration of other cannabinoids, namely CBD, CBDa, CBDV, CBN, THCV, Delta 9 THC, and Delta 8 THC. However, these occur in amounts that are too small for modern technology to measure, so we cannot confirm their presence or quantity.
More CBG Flower Products
Mimosa CBG Flower: The Mimosa strain has a prominent orange flavor, just like its cocktail namesake. It promotes calm, clarity, and creative inspiration.
Goliath CBG:CBD 1:1 Flower: Goliath is a unique CBG/CBD strain, with approximately equal amounts of both cannabinoids (5.17% CBD and 5.76% CBG). This blend delivers relaxation and clarity in one package. It has a complex flavor profile, blending spice with fresh fruit and greenery.
CBG Flower Variety Bundle: Each of our CBD strains offers unique benefits, so it can be hard to pick just one. Fortunately, you don't have to! Our CBG Flower Variety Bundle includes all three of our signature strains: Mimosa, Goliath, and of course, White CBG.
CBG Pre Rolls: Pre-rolls offer a fast and convenient way to enjoy CBG flower anytime and anywhere. Each pack contains 5 perfectly-formed joints with an impressive 21.8% CBG content.