The number 420 has become associated with cannabis culture all over the world. It's no wonder that enthusiasts, young and old alike, come together on 4/20 or April 20th to celebrate all things cannabis. In the United States, this day is often called "Weed Day," "Pot Day," or "420 Day," and celebrations usually involve smoking marijuana. But what is 420 day and how did this American stoner holiday become a global celebration of cannabis culture? Kick back, relax, and light one up, because that's what we're here to find out!
Despite the phenomenon that is 420 day, cannabis still remans illegal in much of the world. But that doesn't stop people from celebrating 420 with fellow cannabis enthusiasts. So whether you're a longtime fan of cannabis culture or just curious about this historic holiday, join us in celebrating 420 — and don't forget to add Cheef Botanicals' great cannabis products to your festivities!
What Is 420?
The term 420 is affectionately used by cannabis enthusiasts as a code word for marijuana and hemp. The term is synonymous with cannabis culture and has become a part of our greater lexicon thanks to cannabis enthusiasts wanting to enjoy this natural herb freely, openly, and without punishment. With the help of many cannabis legalization activists, their efforts have paid off.
Recent years have seen the majority of states legalize recreational and medical cannabis. With stoner culture now a part of our mainstream culture, many enthusiasts feel the stigma surrounding the cannabis plant has finally been lifted. Now, cannabis aficionados worldwide celebrate by consuming marijuana and hemp products on April 20 (4/20).
Where Does The Term 420 Come From?
If you're able to see through the smoke, you'll find that the origin of 420 is not as hazy as the many stories make it out to be. Contrary to popular belief, 420 is not the code police officers use for possession of marijuana. Nor is it a reference to Bob Dylan's 1966 song "Rainy Day Women #12 & 35," an upbeat ballad where the singer rollickingly proclaims "everybody must get stoned" in the chorus. People point out that when you multiply the numbers 12 and 35 from the song's title, you get 420. The term also has nothing to do with tea time in the Netherlands, or the chemical makeup of cannabis. And it has absolutely nothing to do with Adolf Hitler's birthday!
Many historians credit the origin of the code to a group of cannabis-loving Northern California high school students more than half a century ago. Little did these five students know that their codeword would change the world forever and allow cannabis to enter mainstream consciousness.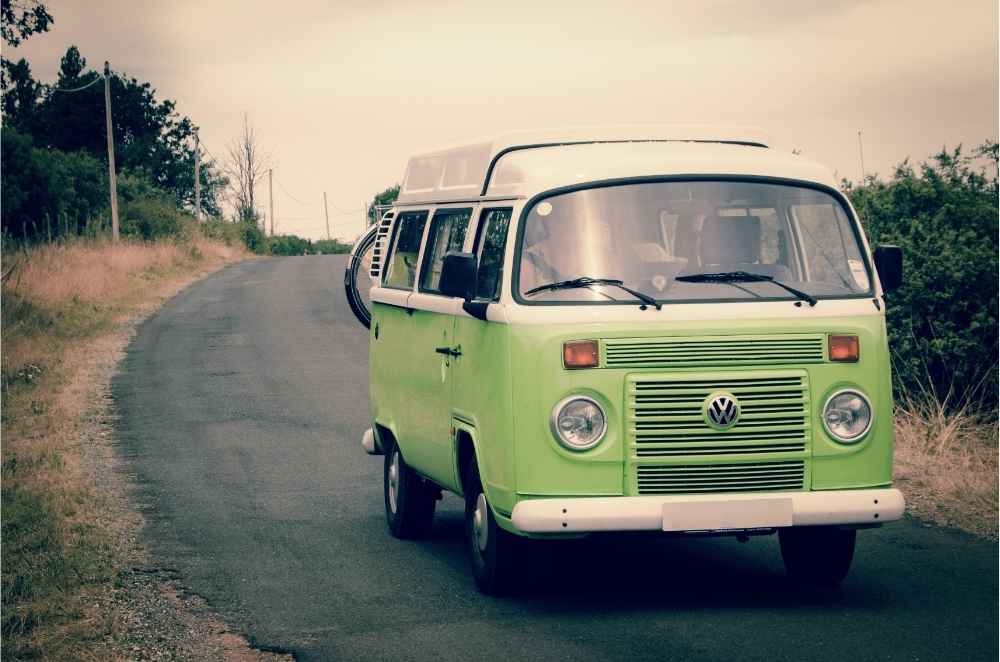 The Waldos: A Stoner Clique That Transformed Cannabis Culture
In 1971, five students from San Rafael High School, located near San Francisco, would meet up after class by a campus statue of Louis Pasteur. They chose to meet up at 4:20 pm after all extracurricular activities had ceased. They initially used a treasure map made by a local grower to seek out an abandoned cannabis crop nearby. Unfortunately, the friends never found the treasure and decided to hang out on campus and enjoy a smoke instead.
The five students that made up the stoner clique — Steve Capper, Mark Gravich, Jeffrey Noel, Dave Reddix, and Larry Schwartz — smoked out by the empty campus walls and dubbed themselves "The Waldos." The teens relished every moment of their afternoon smokeouts and epitomized the freedom to light up and enjoy marijuana. Their rendezvous time became immortalized in stoner culture as the number 420. More than five decades later, with marijuana legalized in California for recreational use, the Waldos can now smoke openly without worry.
How Did 420 Become A Holiday For Cannabis Use?
The road to 420 becoming a holiday started in the early 1970s by The Waldos. When someone proclaims "420," they're saying, "Let's go smoke some pot!" Every day at 4:20 pm, true cannabis enthusiasts sit back, relax, light up, and enjoy the flavors and aromas of their favorite strains.
Stoners continued this tradition for decades until it entered the mainstream with a little help from the counterculture. In the early 1990s, flyers circulated at a Grateful Dead concert telling the legend behind 420. Members of the band and their fervent fanbase used the term frequently and helped 420 breakthrough stoner circles to enter the zeitgeist.
As 420 became ingrained in pop culture and the stigma surrounding marijuana and hemp started to lift, the ritual spread and became an annual global celebration of cannabis culture on — you guessed it — April 20. When April 20 arrives, the entire day turns into a smokefest like no other! More than just getting high, enthusiasts use the day to kickback, relax and toke out with friends, partake in other cannabis-related festivities, and advocate for cannabis use and cannabis rights.
Is 420 Celebrated Worldwide?
It doesn't matter who you are or where you're from; when it comes to celebrating 420, there are no borders. This annual event is a global celebration where cannabis enthusiasts light up for a jubilant show of worldwide unity about the joys of cannabis.
Here are some of the best 420 celebrations from around the world:
The Bright Side Festival (Jamaica)
Cannatrade (Bern, Switzerland)
Cultiva (Vienna, Austria)
Hanfparade (Berlin, Germany)
Hemp Fest (Seattle, Washington)
High Times Magazine Cannabis Cup (Various U.S. states)
Hyde Park (London, England)
National Cannabis Festival (Washington D.C.)
Spannabis (Barcelona, Spain)
Toronto Festival (Toronto, Canada)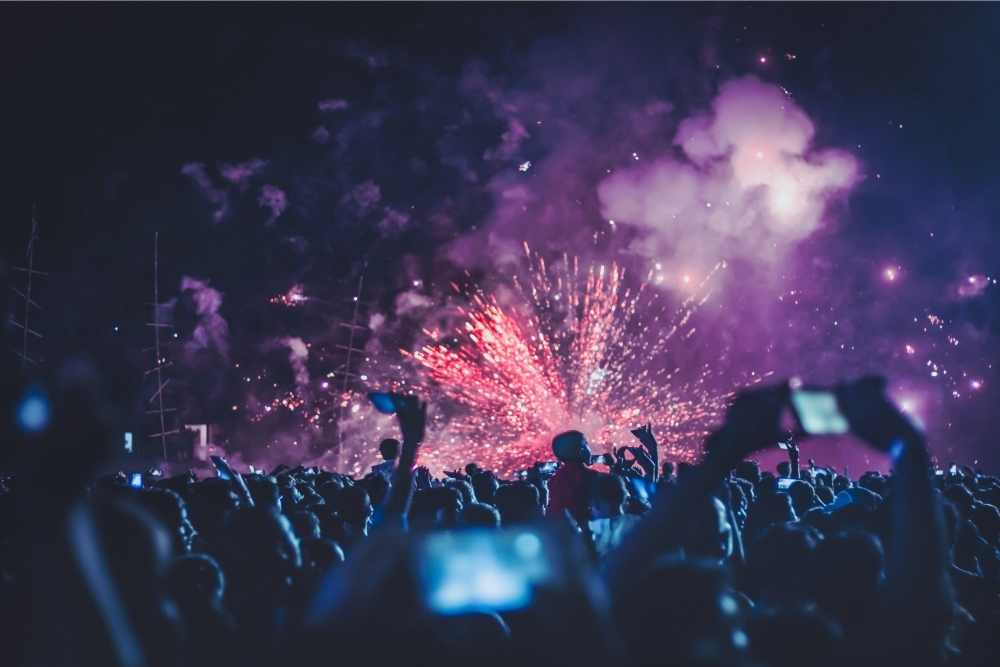 How Do People Celebrate 420?
People gather every year on April 20 (4/20) to celebrate all things cannabis.
But instead of just smoking a joint or ripping bong hits, there are many other ways you can join in on the festivities of this joyous day. Here are some fun ways you can revel in this global celebration of cannabis culture!
Enjoy A Stoner Movie Marathon
Watch "Cheech and Chong's Up In Smoke," Ice Cube's "Friday" trilogy, Dave Chapelle's "Half Baked," Seth Rogan and James Franco's "Pineapple Express," and many other cannabis classics for a movie marathon like no other! A stoner movie marathon is a perfect way to keep you entertained as you settle into a blissful couchlock.
Cook With Cannabis
You can make just about any edible with the right cannabis flower and tincture. We offer several hemp flower strains along with potent CBD oil to turn just about any meal into a cannabis meal!
Try Some Sexual Cannabis Products
On a happy and joyous occasion like 420 day, let your significant other know how much you love them by indulging in some cannabis sex products! If you're looking to boost your sexual wellness, try some cannabis-infused intimacy products to make this 420 a day you'll never forget!
Treat Yourself To Some 420 Day Deals
We know everyone likes a deal. That's why we will give our loyal customers an exclusive deal of 42.0% off their favorite products! All you have to do is use the code 420 at checkout, and you'll save money on 4/20.
Go to a 420 Event
Get baked with other pot smokers at several 420 festivals around the world! We listed some of the best 420 festivals to smoke out at in the previous section. But you don't have to travel the world to be a part of the celebrations; you might have some great 420 festivities in your own backyard!
Play Some 420 Tunes
A party is nothing without a great playlist. From stoner classics like Sublime's "Two Joints" and Afroman's "Because I Got High" to contemporary hits like Jhené Aiko's "Sativa" and Young Thug's aptly named "Stoner," you'll find quite an eclectic list of songs to add to your 420 party playlist for a very good time!
Try Some Cannabis-Infused Drinks
From energy drinks to your favorite libation, heck, even water, just about any beverage can become a cannabis drink. All you have to do is add some cannabis tincture, give it a shake, and voila, you have a cannabis-infused drink!
Explore Some Different Cannabinoids
THC is great, but other cannabinoids can also make for an enjoyable holiday. Try some hemp-derived CBD, CBG, HHC, and Delta 8 THC products, all 100% federally legal and Farm Bill compliant!
Remember To Plan Ahead For Your 420 Day
Like with anything in life, you must plan ahead to avoid any last-minute issues. That's why you should start planning your 420 celebrations right now! But there's no need to stress out. We're the cannabis experts at Cheef Botanicals, and we have your back to help make 420 a memorable event for you! Stop by our site for a look at our premium range of products today!
Popular Hemp Products for 420
Here are some popular cannabis products from Cheef Botanicals that you can enjoy just in time for 420:
CBD Edibles: Convenient and easy to consume, edibles come pre-measured in various delectable products. Try our gummies (fruit or cube), honey sticks, oil (tincture), and capsules.
CBD Flower: From Sativa, Indica, and Hybrid, chances are you'll find a strain that suits your needs. You can find the CBD hemp flower counterpart of several iconic marijuana strains right here at our shop.
CBD Concentrates: Our concentrates provide the most potent and purest CBD experience imaginable. Consume our CBD wax with the aid of your dab rig or wax vape. Or you can make your own CBD edibles by adding our CBD isolate powder to your favorite food or drink.
CBD Vapes: Vaping is a great option if you want a smokeless experience that's convenient and on the go. With an assortment of delicious flavors to choose from at our shop, you'll find a vape cart that will satisfy both you and your unique palate.
CBD Topicals: Provide your skin with nourishment while also receiving the benefits of CBD with our topicals! We carry bath bombs, body lotion, and relief salve to meet all of your skincare needs.
CBD for Pets: Giving your pets CBD products such as soft chews, crispy treats, capsules, or oil is a great way for them to receive the benefits of this all-natural cannabis plant compound. Like many pet parents who take CBD for their general wellness, pets can benefit the same way, too.
CBG Products: CBG is known for its therapeutic properties and has been shown to be effective in treating a variety of conditions. CBG products are available in various forms, including flower, edibles, tinctures, and topical creams.
Final Thoughts – What Is 420?
Smokers and non-smokers alike recognize April 20th as a national holiday. More commonly known as 420 day, the annual event is celebrated by cannabis enthusiasts around the world. The date has become a symbol of solidarity and celebration for those who enjoy consuming cannabis, whether for medical or recreational purposes.
Cannabis culture is now our culture, and no matter who you are, you can join in on the fun by enjoying several marijuana- and hemp-derived products on this great day. You don't have to look far; we have everything you're looking for right here at our Cheef Botanicals! Shop with us and make April 20th the greatest 420 celebration you've ever experienced!