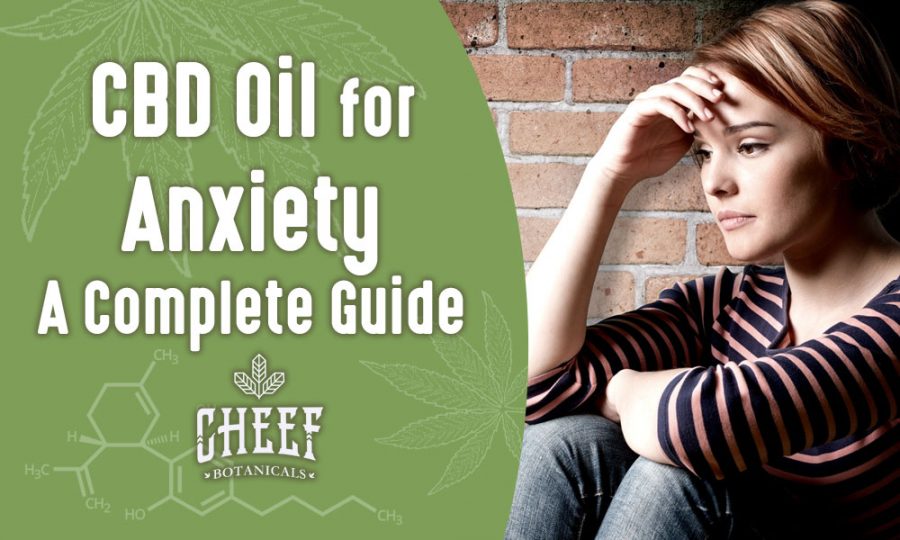 Taking CBD Oil for Anxiety – [WORKS] New Guide
Everyone feels anxious from time to time. Anxiety is one of our natural self-defense mechanisms. When anxiety gets out of control, it can impede a person's ability to lead a normal life. Anxiety disorders are the most common mental health issues in America. It is estimated that more than 40 million Americans are affected by anxiety every year. Many of those people have never treated their anxiety. Instead, they try to deal with it themselves.
There are many treatments available for anxiety disorders. There are pharmaceutical drugs that can be prescribed and there are other treatments available, such as cognitive-behavioral therapy. There are also self-help techniques available, and natural remedies such as Cannabidiol for example.
If you do suffer from anxiety or panic attacks, you will probably have heard that some people recommend CBD oil as a treatment. You may not know how CBD oil can help manage anxiety and what type CBD oil you should buy. To help you make the best decision, follow our complete guide to taking CBD oil for anxiety.
Why Is CBD Good for Anxiety?
Although excessive use of some cannabis strains is believed to cause anxiety, moderate use of cannabidiol is known to have a calming effect. It's this calming effect that has led to initial research being carried out into the potential use of Cannabidiol as a natural treatment for anxiety.
Marijuana causes an intoxicating effect and is illegal in many regions. More recent research has been focussed on CBD oil or cannabidiol. CBD is a cannabinoid that is found in the hemp plant. Unlike the related compound Tetrahydrocannabinol (THC), cannabidiol (CBD) does not get you high and it is safe to use.
Research has now shown that CBD oil has the same calming effect as cannabis, but without any of the side effects.
A 2015 analysis of research concluded that cannabidiol is a potential treatment for a range of anxiety-related disorders.
A 2016 study conducted by a Professor of the University of Colorado School of Medicine found that CBD oil reduced anxiety and improved the quality of sleep.
Research into the use of CBD oil for anxiety is still ongoing. However, results to date suggest that cannabidiol may be an effective treatment for anxiety disorders. This is backed up by many anecdotal reports of the benefits of CBD oil for anxiety.