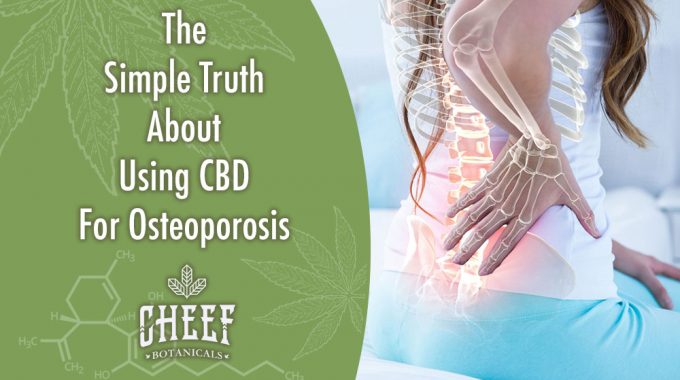 CBD For Osteoporosis: Immediate Treatment & Prevention
Osteoporosis is the weakening of the bones at the cellular level.  It can be the reason for chronic pain and those diagnosed with Osteoporosis have an increased risk of catastrophic bone fractures.  Using CBD for Osteoporosis restricts the loss, or resorption of bone and speeds up the healing process of bone formation.  It also effectively treats the pain of Osteoporosis as well as any other pain in the body.
CBD is not a drug.  CBD is a superfood nutrient with potent antioxidants and numerous health benefits.
What is unique about CBD is that it is absorbed and travels to all main structures in the body through the endocannabinoid system (ECS).  The endocannabinoid system was first discovered when phytocannabinoid nutrients were found to activate receptors specifically designed to take in and process derivatives from the Cannabis plant like THC and CBD.  A normal diet, even a healthy one, doesn't provide the body with stores of phytocannabinoid nutrients that fuel the endocannabinoid system to operate at its maximum potential.
CBD is a plant-based vitamin you have to buy separately because it comes from exotic plants.  CBD is available from Cheef Botanicals in tincture oil form, as pill capsules, and in the form of vegan gummy snacks.  It's also available for pets to counteract a variety of ailments.  Because the endocannabinoid system is involved with bone density regulation and pain management, using CBD for Osteoporosis works to counteract bone loss while alleviating the pain.
RELATED ARTICLE: CBD BUYERS GUIDE