CBD Products Near Me
CBD Cigarettes Near Me
CBD Gummies Near Me
CBD Dog Treats Near Me
CBD Pills Near Me
CBD Buds Near Me
CBD Vape Near Me
CBD Bath Bombs Near Me
CBD Isolate Near Me
CBD Wax Near Me
CBD Cream Near Me
CBD Edibles Near Me
CBD Pre Rolls Near Me
CBD For Pets Near Me

States
Alabama
Illinois
Indiana
Maryland
Ohio
Oklahoma
Wisconsin

Cities
Las Vegas
Oklahoma City
NYC
Tulsa
With the continuing rise in popularity, you may find yourself Googling "CBD near me." Let's face it, some brands only offer free shipping when you spend over a certain amount, and even with free shipping, sometimes you don't want to wait. We get it. We understand the anticipation you feel when you place an order online.
The truth is that, though the internet can yield millions of results, we all know the number one rule of Google: no one ever goes past the first results page anymore. Well, we're here to give you a helping hand in finding the highest quality CBD! Let's take a quick stroll—I mean, scroll.
What is CBD?
CBD is a compound that comes from the hemp plant. Hemp plants typically have higher concentrations of CBD and trace amounts of THC. Unlike THC, CBD is nonintoxicating! When taken regularly, CBD should provide you with peace of mind and help with many issues such as physical discomfort.
CBD's benefits come from the way it supports our endocannabinoid system (ECS). The ECS helps regulate essential bodily functions like breathing, heart rate, and digestion.
Did you know that there is a network of receptors in our bodies that are made to interact with cannabinoids? It's true! These cannabinoid receptors interact with CBD, and that interaction boosts our ECS. A well-functioning ECS is vital for our overall wellbeing.
How to Use Local Maps on Google to Find CBD Near Me
Using a search engine is the best place to start for just about anything you may be wondering. Google Maps will locate local shops near you that carry CBD products. These products can range from CBD flower, oils, edibles, and more!
It is important to know that using certain keywords will narrow down your search. For example, you may want to use "CBD flower near me" or any other specific product you're interested in. Typing in "CBD near me" can be helpful but overwhelming at the same time. With the ever-growing market of new CBD products, a general search may yield too many broad results! So it is always best to be as specific as possible.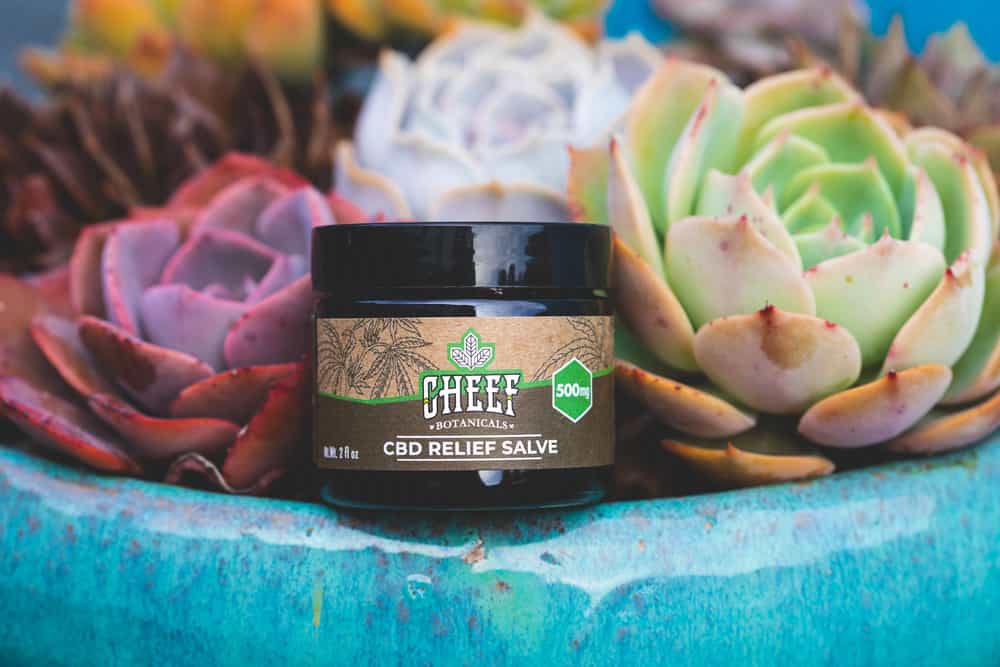 How to Search for Merchants on Google Maps
Unfamiliarity may be keeping you from taking advantage of Google Maps. Not to worry! Here is a step-by-step approach to the process:
Open your browser and head to Google.
Click the Google Apps icon in the top right corner (it looks like a square made of dots).
In the top right "Search Google Maps" bar, and enter your address or current location.
Next, click the "Nearby" option under the Google image of your location.
Type what you are looking for in the search bar (in this case, keywords like "CBD near me" or "CBD dispensaries, will do).
Hit enter or the magnifying glass icon next to the search bar to see your results.
Are There Risks to Buying CBD from Local Merchants?
Just like with many other things, there are risks to buying CBD from local merchants. The risks can range from impurities that can cheapen the product, harmful chemicals and solvents usually used to extract the CBD and even less CBD than is advertised on the packaging.
It is more than likely that your local retailer will only carry one or two brands to choose from. Doesn't give you much variety, does it? If you want to avoid possibly purchasing an ineffective product or even having limited choices, your best bet is to surf the web! Do people still say that? Anyway, moving on.
Shopping for CBD online has many benefits. First and foremost, you have access to tons of options. But we don't want to focus on the quantity of results because the quality is much more important. Keep in mind that we want to stay on the first page of Google.
Something else that online shopping can offer you is in-depth information about the products you are buying. Reputable companies always include information about their products along with lab reports and Certificates of Analysis (COAs).
A COA is a report by a third-party lab that lists the cannabinoids inside a hemp-derived product. This lets you be certain of the levels of CBD and THC. You can use a COA to fact-check the company's claims, so if a brand can't offer these certificates, steer clear!
If that wasn't good enough to convince you that shopping for your CBD online is the best way to go, maybe honest customer reviews will! A majority of brands will be transparent and post all customer reviews for future customers to read through. These can include both positive and negative reviews. This way, you can form your own opinion and narrow your results.
What Types of CBD Products Are Available Online?
Where do we even start with the number of products available online? Like we said earlier, there are millions. You have to think, of course, that some of these are just plain gimmicks, and you'd be right! You may read the phrase "hemp-infused" and automatically think that just because it has the word "hemp" in it, it automatically must mean it has CBD.
The main difference between CBD and hemp is that hemp oil has little to no CBD in it. Hemp seed oil is made by cold pressing the hemp seeds before they grow into cannabinoid-producing plants. This oil is rich in omegas and is great for overall wellness, but has no CBD or THC.
On the other hand, CBD oil is made by extracting cannabidiol (CBD) from the hemp plant's leaves, flowers, and stalks. So be wary of products that are advertised as being infused with hemp. Hemp is a very versatile compound that can even be used in textiles! But it doesn't always equal CBD.
How Do You Find CBD Online?
How to find CBD online is similar to how you would find anything else online. Google has become the most popular search engine globally, and the word has even become a verb. You've heard people say, "Google it" or "I'm Googling it." The act of Googling things has now become an art. But remember when we were talking about the second page of Google? Who even goes that far? First page or bust!
The most reliable sources and information will be on the very first page of Google, including the first few links! Google ranks these links and pages by using an algorithm. That algorithm is based on all of the pages which are deemed to be relevant. They are then ranked hierarchically to appear on your results page. Make sense?
Now that we got all the techy stuff behind us, on to what's most important. How do you use all of this information to find CBD near you? Here are a few ways.
Google Maps
Open Google Maps and type in "CBD oil near me" or whatever your preference is! Google will provide you with a map and results based on your location. These options will link to e-commerce companies that only offer their products online. Most of the time, there is no CBD store where you can purchase these products from. Fortunately, the best sites offer free shipping on all their products.
Yelp
Yelp isn't just for reviewing the latest fancy restaurants! It can be a great place to find honest reviews about most companies and an even better place to narrow down your search for the best CBD products out there! The great thing about Yelp is that no company or merchant can pay for reviews or take down negative reviews. So you know that the reviews are honest.
What To Look For When Shopping For CBD Near Me
There are a few things you should look for when finding the right CBD product for you. Among the many questions you may ask yourself, the first one may be, "What am I looking to get out of this product?" You may also want to consider how you want to use it. If smoking isn't for you, then maybe you can try a tincture. Or even a yummy edible like gummies!
Once you have narrowed down your preferred method of consumption, you will need to do a bit of research on the brand. Reading about the brand and its mission statement will allow you to determine the quality of its products! Reputable brands will likely provide you with methods of extraction and the source of their hemp plants.
It is also important to note the amount of CBD in these products. Often, brands can claim that their products contain a certain percentage of CBD when in reality, they have other oils and compounds that cheapen the product. This provides the customer with little to no benefits when using the product. Remember, Certificates of Analysis let you confirm the company's claims!
How to Tell if CBD is High Quality or Low Quality
So now you know how and where to go to find CBD near you. Where do you go from here? How do you even know what CBD to choose? Is this too much? Or is that too little? We get it; these are common questions. There are a few things to look out for when purchasing CBD online. These are general rules of thumb to ensure that you get the most bang for your buck!
Extracted Using CO2
The best CBD oils use solventless methods like CO2 extraction to obtain the compound. This ensures that the product is clear of any harmful residues or additives. It is best to avoid CBD oils made with solvents like propane and butane, as they can leave behind toxic contaminants.
Naturally Grown Hemp
Hemp absorbs everything from the soil it grows in. While compounds like vitamins and minerals can be useful, others such as lead, petroleum, and other toxic chemicals are harmful. The safest CBD oil is sourced from an area where the government requires all farmers to be certified. This ensures that their fields are frequently tested for toxic substances. These tests test for pesticides, heavy metals, bacteria, fungus, and even solvent residue.
Product Labels
CBD from a reputable company will tell you how much CBD you're getting on the label. It is important to look at the concentration or total milligrams in the bottle. To be considered effective, oils should contain 300 to 600 mg CBD per 15 ml bottle, 1200 mg per 30 ml, and 3000 mg per 60 ml.
Contains Less than 0.3% THC
For CBD to be federally legal, it must be extracted from the hemp plant and contain less than 0.3% Delta 9 THC. It is best to check the labels and lab reports for exact figures before deciding to purchase.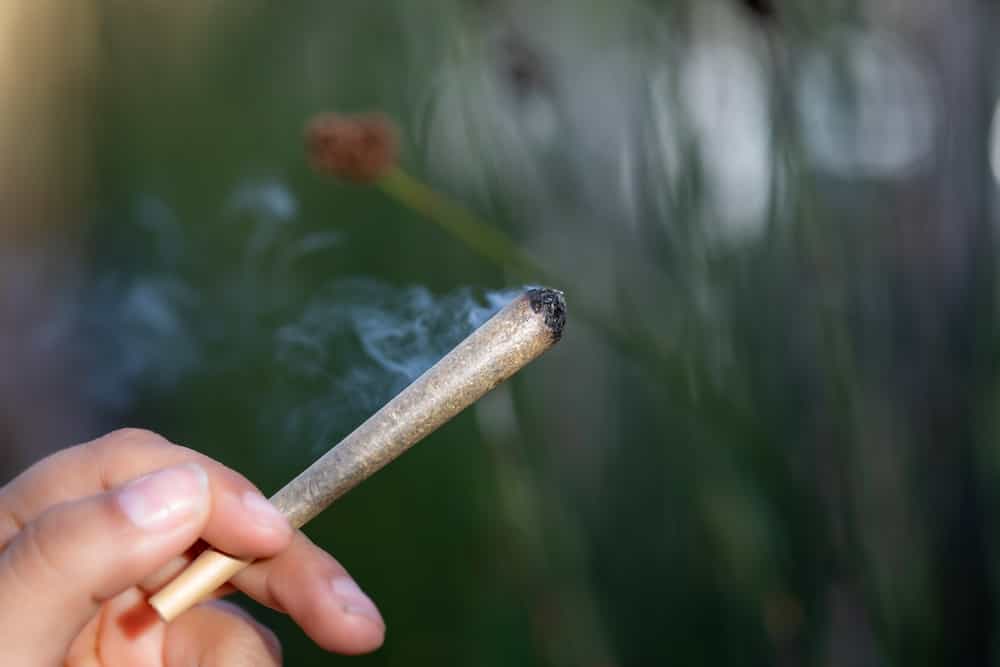 What's the Difference Between Imported & USA Grown Hemp?
The difference between USA-grown hemp and imported hemp is obvious; they come from different places. But it's how they're grown and the regulations that come along with the hemp that makes the most difference.
Here are a few key differences!
2018 Hemp Bill Compliant
USA-grown hemp is more than likely to be 2018 Hemp Bill compliant compared to any other hemp grown in the world. Hemp has been grown legally in the US, but it does not mean it can just be grown like any other plant. The 2018 Farm Bill ensures that the hemp contains no more than 0.3% THC and is organically grown. This means being free from pesticides and harmful chemicals.
Even though the law requires that imported hemp be 2018 Farm Bill compliant, there are no standards or regulatory frameworks to ensure this. This can mean that substandard products from other countries may reach the US market.
Heavy Metals and Insecticides
Hemp plants have highly absorbent stalks. Apart from soaking up nutrients, these plants also soak up everything else around them. This can include heavy metals! US hemp farms have to maintain prime growing conditions to ensure that the plants do not come in contact with these harmful compounds. Different countries have different regulations. Some lack stringent measures to prevent these metals and insecticides.
CBD and THC Levels
Depending on where the hemp is grown, it may have high levels of THC or CBD. Although it is only legal to import hemp products with less than 0.3% THC, no regulations restrict hemp-based cannabidiol content. This means that even products with a low CBD strength can easily get their way into the US market.
The information mentioned above only touches the surface of the regulations that hemp plants must follow here in the US. When searching for the best CBD products near you, it is always best to be safe and conduct extensive research into where the hemp is grown and whether it's organic like many of these companies may claim to be.
Why Choose Cheef Botanicals to Find CBD Near Me?
Cheef Botanicals cares about the overall wellness of its customers. Whatever that may mean for you individually. Everyone is different and chooses to partake in CBD in the way that fits their lifestyle best. Here at Cheef, it's not so much about our products but rather the form in which you choose to partake. There's something therapeutic about crushing up your CBD flower and rolling a blunt or even putting drops of a tincture into your morning tea!
No matter how you choose to enjoy your CBD, Cheef is always there. We offer free shipping on every order and have a wonderful team of customer service representatives ready to answer your questions! This is why we stand by our product. With our money-back guarantee, you can rest assured that you are getting the best of the best every single time!
Final Thoughts – CBD Near Me
Google this, Google that! It seems like everything always somehow ends up getting Googled. You may find yourself Googling how to Google CBD on Google!
Regardless of how you decide to go about this, there is a myriad of information out there — some truthful, some not. That's what we're here for! With this guide, there's no way you can go wrong with finding CBD near you. We've got this down to a science. And we're not just talking about CBD. We wish you luck, happy scrolling!