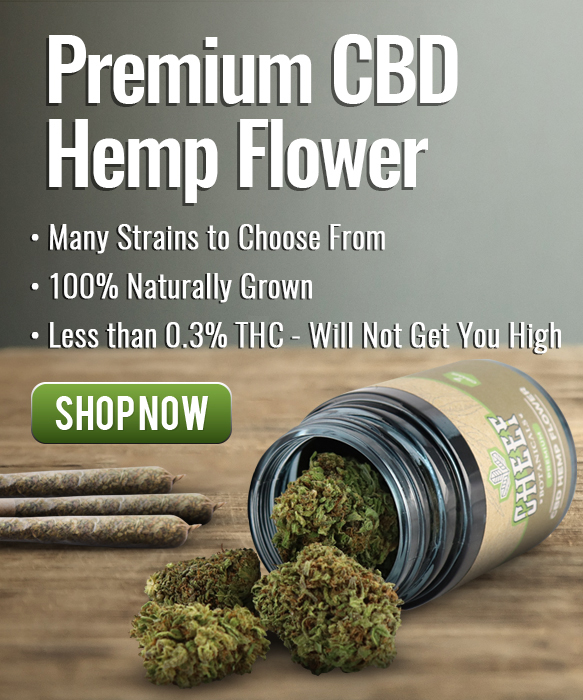 All Natural Organically Grown Cannabidiol
See our array of wellness products including our very high potency CBD concentrates. Endulge in a daily rub-down with some CBD body lotion for beautiful skin. If you're experiencing tenderness from a workout, soreness from phisical excersice, our CBD Salve is designed to give you the releif you need to keep going strong!
Find What People Are Saying About Cheef Botanicals
See what real verified customers are saying about our CBD products. Find out why people are using our CBD and how it has helped them. Get the real truth on Cheef Botanicals CBD Oil.
"started feeling less sick…"
I recently got word that my recent stomach sickness was Cancer and I'd have to start treatment, right away. Due to early detection I had higher odds of beating this thing. Great news, right?!...READ MORE→
"overall anxiety was less…"
So here's my story.. Fresh out of college, I was hired at this large accounting firm. I have been doing really well and getting noticed by my boss. Most people would think this is a...READ MORE→
"this stuff really helped…"
Not being able to control anxiety nerve-racking. It didn't matter how prepared I was for a test in school or if I already knew the guy I was gonna go on a date with...READ MORE→
"was experiencing depression.."
I've been feeling weird and not "in the mood" to go out with my kids lately. I know this isn't normal for me so I did some research online and found that I may...READ MORE→
"feeling like my old self again"
Was dealing with a lot of depression after I lost my mom last year. My friends tried to help me through this time in my life by keeping me busy and taking me to...READ MORE→
"natural and not addicting.."
Depression is something I've battled since I was a kid. I'm not sure how or when it started but being an overweight kid is when I can remember the earliest feelings of helplessness. I...READ MORE→
"A lot less pain in my joints.."
The older I get the worse my joints feel at times. I hated how my body felt in the mornings or cold days. I would feel the aching pain in my hands and knees...READ MORE→
"has helped my depression…"
I'm proof that you don't have to be a celebrity to suffer from depression. Medi