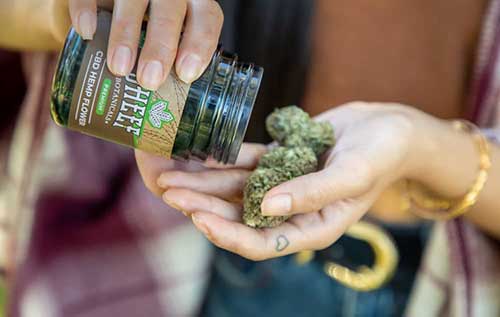 The Northern Lights strain is one of the most mystical and legendary in cannabis culture. Now, this magical herb has been bred as a CBD dominant Indica flower strain. This highly sedative strain is famous for quelling feelings of discomfort, making it popular among consumers that have demanding physical schedules. Bright orange hairs flare wildly up and down the forest of lime green leaves in Northern Lights CBD.
Percentage Levels: CBD ~ 20.73%
Locally Sourced From: Oregon
The aroma is potently pungent, but has refreshingly sweet undertones that create a unique sweet and spicy smell. However, the flavor of this strain is firmly rooted in deep earthy tastes.
Sizes: 4g jar, 7g (1/4 ounce) jar, 28g (1 ounce) bag, 114g (1/4 pound) bag, 227g (1/2 pound) bag, 454g (1 pound)