CBD Topicals 
Turn any day into a spa day with rejuvenating, moisturizing CBD topicals. These CBD-infused products are some of the easiest and most soothing ways of experiencing cannabidiol (CBD). Whether you're experiencing skin irritation or want to introduce some tranquility and bliss to your bath time, CBD topicals are here to help.
The term "topicals" applies to a wide range of products, each with its own unique benefits and application methods. Some topicals you rub on, others you soak in. Regardless, the possibilities are endless with CBD. This article will explain what you need to know about CBD topicals so you can start relaxing!
What Are CBD Topicals?
Topicals are another word for lotions, creams, salves, and any product made to be applied to the skin. Certain CBD products may not be explicitly labeled as a topical, but the product is still applicable on the skin even in those cases.
Cannabidiol-infused topicals combine the moisturizing, sweet-scented, and wrinkle-fighting benefits of lotion with the beneficial properties of CBD. A CBD cream may ease skin ailments while simultaneously promoting mind-centering and refreshed feelings.
How Do CBD Topicals Work?
Topicals work by boosting our endocannabinoid system (ECS). The ECS is found in nearly all mammals, and it regulates essential bodily functions like sleep, digestion, and immunity support. The ECS supports receptors located throughout our bodies.
These receptors are found on our skin and communicate with cannabinoids found in the hemp plant. There are nearly a hundred different cannabinoids like CBD derived from hemp. CBD supports our skin's receptors, promoting the ECS's efficacy almost immediately.
A topical product's effects are near-instantaneous because the CBD bypasses our gastrointestinal (GI) tract. When CBD products are consumed orally, they're digested before entering the bloodstream. Cannabidiol rubbed onto the skin does not have to go through the GI tract, quickly interacting with our cannabinoid receptors.
You can rely on the best CBD in any form to help you relax, clear your head, and stay in the moment. However, we know that no two people are identical, and the beauty of cannabidiol's variety is that there's a different product for everyone's needs.
Topical CBD products are formulated to initiate different benefits. This means that some might enjoy the aromatic atmosphere of a bath bomb, while others prefer the athletic benefits of a CBD salve. CBD products do not induce any intoxicating or "high" effects.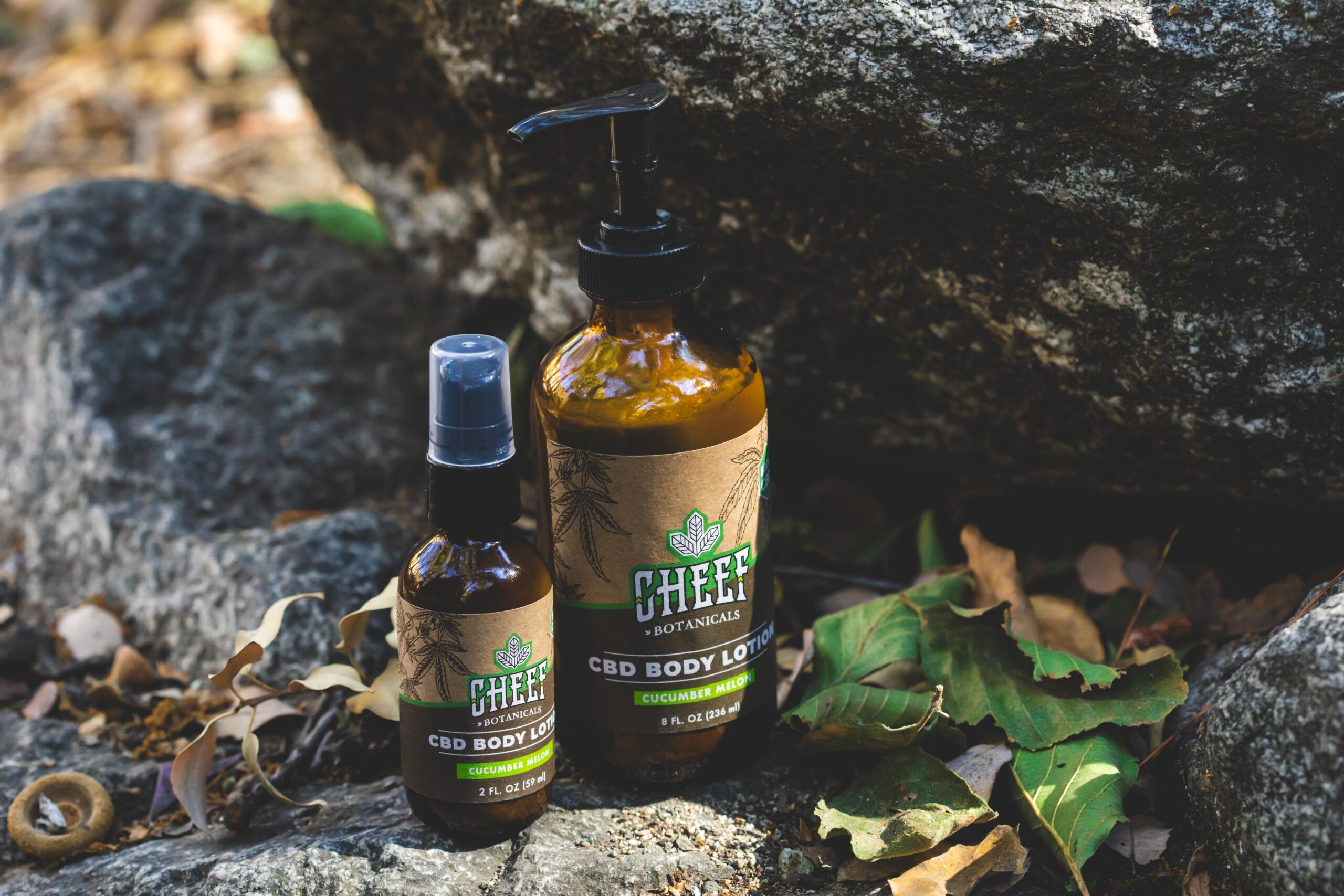 What Do CBD Topicals Do?
CBD-infused topicals increase the overall function of our ECS, which can help our lives in numerous areas. This is why there are many different topicals — from CBD creams to lotions and even bath bombs.
Which scenarios can topicals lend a helping hand? Let's take a look at some common reasons that people use topical CBD products.
Ease Soreness
Soreness may strike at any time in the day. Fortunately, CBD products are excellent at combating tension. A CBD cream or salve may relieve soreness in specific areas. While CBD oil or hemp flower promotes comfort throughout the entire body, a topical targets the source of tension. This is because cannabinoid receptors are all over our skin.
Rub some of the product on a mildly-affected area, or apply a lot to a severely uncomfortable spot. Massaging a CBD salve into the skin promotes blood flow, which can also decrease soreness. Topical CBD products act fast, so you can get relief as soon as you need it.
Soothe Skin Irritation
This is where the combination of moisturizing lotion and CBD is most beneficial. As we've previously mentioned, CBD can target specific areas on your skin that are experiencing discomfort. Paired with the cool, soothing effects of CBD lotions, CBD cream may be an efficient way to manage irritated or itchy skin.
Pro tip: Keep in mind that topicals are usually meant for external use. Unless otherwise directed on the packaging, don't apply to broken skin or sensitive areas.
Relax Muscles
Products like CBD isolates are mixable into your protein shake or food for muscle relief. To penetrate those muscles even deeper, try a CBD cream. Massage some salve or gel onto your skin over the tension to promote blood flow and relax your muscles.
Athletes routinely exhaust body parts that CBD salves may soothe. Back discomfort, neck fatigue, and even jaw strain are all treatable with the help of cannabidiol-infused topicals.
Ease Joint Tension
If your joints are aching from a long day of work or good exercise, you may be looking for some relief. CBD products are excellent at protecting our joints. Cannabidiols in topicals are among the best CBD products for joint discomfort because they may target the affected area, and the effects are instantaneous.
In 2015, this study sought to determine whether topical CBD was a viable option for coping with joint tension. The results are promising, and CBD lotion or cream is quickly becoming a favorite for many who suffer from aching joints.
Promote Good Skin
We've seen how CBD may improve our ECS, which is connected to countless bodily functions. A well-functioning ECS is crucial for procuring the best skin possible, and the all-natural ingredients in a lotion, cream, or salve provide even more benefits. One of these crucial ingredients is a humectant.
The skin is broken up into three layers: the epidermis, dermis, and subcutaneous. A humectant draws moisture from the dermis into the epidermis, which is the outer skin layer. Additionally, if it's humid enough outside, a humectant may even pull moisture out of the air!
A humectant is just one of the many ingredients in topical CBD products that promote healthy skin. Other healthy additives include candelilla wax, olive oil, coconut oil, and shea butter.
What types of CBD Topicals Are There?
There are many topical CBD products, each with its benefits. You'll feel the tranquil effects of CBD with any product you choose. Try a few different forms until you find the perfect CBD product for your needs.
There are topical salves, lotion, creams, gels, roll-ons, lip balms, to name a few! We'll go over some of the most common and useful products, explaining what each is and how they work.
CBD Topical Salves
Topical salves are superb options for muscle tension. Cheef Botanicals' fast-acting salves contain essential oils, candelilla wax, and even vitamin E for the ultimate relief. A salve is the best way to penetrate deep into your muscles so that CBD can work its magic at the source of the discomfort.
CBD Topical Lotion
If you're looking for moisturizers, look no further! This CBD topical embodies the word "soothing," as the lotion cools irritated areas, repairs dry skin, and leaves behind a delicious smell. All of this is magnified with CBD, and the effects last roughly 2-3 hours.
Avoid products that contain harsh chemicals or preservatives to CBD lotion. CBD oil, stearic acid, and emulsifying wax are the core ingredients of any good cannabidiol-infused lotion. If a manufacturer relies on too many unnatural additives, the inherent benefits of the CBD won't be as strong.
CBD Lip Balm
Say goodbye to chapped lips with CBD-infused lip balm. Ease cracked or cold lips while simultaneously reinforcing them with CBD. If you're on the go, cannabidiol lip balm is simple-to-use and portable, ensuring that you'll never be far from an ECS-boosting dose of CBD.
The best lip balms are made vegan, without using beeswax or carmine. Look for organic ingredients grown without the use of GMOs or synthetic pesticides. Avoid lip balms that use artificial coloring or flavoring, as these may damage one's health.
CBD Face Mask
CBD face masks have many benefits. They help prevent acne, fight wrinkles, increase skin hydration, and may even reduce the chances of headaches.
There are two types of face masks: spread-on and sheet. Spread-on masks are typically a lotion or gel applied similarly to how other topicals are rubbed on. Sheet masks lay on top of your face, and they can help push the ingredients into your skin.
CBD Transdermal
When many people hear "transdermal," they think of a patch. However, this is not always the case. While many gels, patches, and films are transdermal, some are topical products with adhesive strips.
To be considered a transdermal, the product must employ compounds that penetrate the skin and deliver more of the substance than topical application.
Transdermal CBD is a great choice for potent cannabidiol, though you should be aware that it uses other skin-penetrating compounds.
How To Use CBD Topicals
Before anyone goes slathering products onto their bodies, let's take a look at how each of the previously mentioned products may benefit you. Some topical CBD products may have you shake vigorously before use, and others might require that you wash the intended area first.
Of course, the first step when using anything is to read the manufacturer's label. Once you've got a feel for the general directions, you can apply each form of CBD using these methods:
Salve: With your fingers, apply salve onto a part of your body that is sore or tense. Avoid sensitive areas like the eyes, mouth, or genitals. For muscle relief, rub the product over the target spot.
Lotion: Massage lotion onto the affected area. Start with one or two pumps, and increase dosage as needed.
Lip balm: Remove the cap and twist the tube's bottom to raise the lip balm out of its casing. Apply it on your lips as needed.
Face mask: To use a spread-on face mask, spread an even layer of cream around your face. Avoiding getting any product in your eyes, nose, mouth (including lips), and eyebrows. When using a sheet mask, remove the adhesive covering and line up the mask with your face. Press it down until all sides are sticking evenly, and keep it applied as long as the packaging specifies.
Transdermal: Often (though not always), transdermal patches require that you shave and wash the application area before use. This is because the CBD and other compounds must remain in direct contact with your skin for the product to work. If the patch's adhesive is blocked by hair or dirt, it could work inefficiently or fall off. To apply a transdermal, peel off the paper covering the adhesive and press onto your skin as you would a bandage.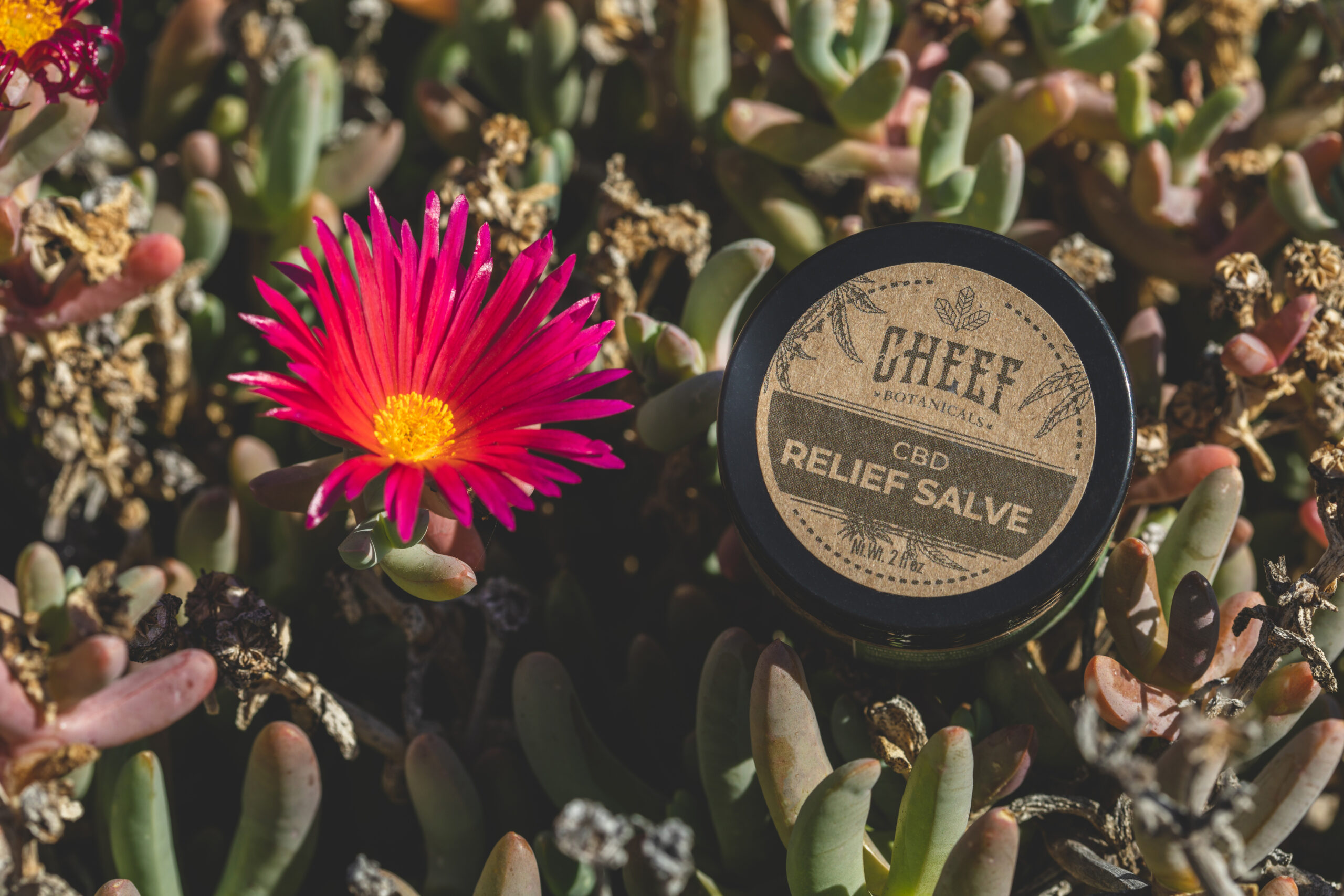 What CBD Topical Is Right For You?
The best CBD topical product for you depends on your lifestyle and needs. For example, someone repeatedly experiencing lower-back pain may not need the same product as someone with joint tension in their wrist. Experiment with products, listen to your body and keep an eye out for the best ingredients.
Enjoy CBD that is organic, natural, and animal-cruelty-free. The best way to ensure your hemp-derived CBD products are legal and safe is to check whether the plants were grown in the United States. American grown hemp is regulated by the Food and Drug Administration (FDA), ensuring the plants are grown safely.
Imported hemp may not have the same rules that the FDA uses, resulting in crops containing more than the legal THC limit. Thanks to the 2018 Farm Bill, CBD products manufactured and sold in the United States must contain 0.3 percent THC or less to be federally legal.
If you're looking for CBD products with less THC, consider broad-spectrum CBD. Broad-spectrum CBD is intended to be THC-free, while Full-spectrum CBD, on the other hand, carries trace amounts of THC. The low amounts of THC (0.3 percent or less) in full-spectrum CBD products strengthen the entourage effect, a term that describes the outcome of all the cannabinoids in hemp working together to benefit the body.
The entourage effect refers to increased overall effectiveness when as many hemp-derived compounds are ingested simultaneously. Full-spectrum products offer the strongest entourage effect, but if you'd rather avoid THC altogether, broad-spectrum CBD is still an effective alternative.
We know that there's a lot to consider when buying your CBD, which is why we're here to help. For all of your topical and other cannabidiol needs, Cheef Botanicals can answer all of your questions. So drop us a line, even if it's just to chat about your favorite ways to experience CBD!