The cannabis market is growing to become one of the most lucrative businesses in America. In fact, the cannabis market amassed more revenue last year than the NBA, which is quite a feat! This can all be attributed to the passing of the 2018 Farm Bill, which legalized hemp across the nation. Subsequently, this has made the CBD wholesale market very profitable.
Hemp is cannabis that has 0.3% THC or less. This means that CBD, and other hemp-derived products that are federally regulated, cannot get you high. The psychoactive effects of marijuana are not present in hemp. Instead, CBD gives consumers all the benefits of cannabis with none of the high. Think of it as decaf marijuana. Premium CBD hemp flower, CBD edibles, CBD concentrates, CBD oil, and CBD vapes are the most common forms of use.
How to Become a CBD Wholesaler?
Because CBD is legal on a federal level, you do not need to secure any special cannabis license to sell it. However, you will need to acquire a seller's license so that you are registered as a legitimate seller. Outside of that, we recommend that you have a clientele base as well. There is no point in buying wholesale CBD unless you plan to make a return on investment. Although we would love to sell our amazing product to anyone who can afford it, we HIGHLY recommended that those who decide to purchase wholesale CBD are cognizant of the business, and what it takes to be successful.
Why Buy CBD Wholesale Products From Cheef Botanicals
Cheef Botanicals was created by a group of health-conscious cannabis connoisseurs with over 25 years of combined experience in the organic food business. We partner with hemp farms in Colorado and Oregon to provide the highest grade CBD products available.
All of Cheef Botanicals' products go through third-party tests for quality. We present a Certificate of Analysis (CoA) for all of our hemp-derived CBD products so that you may easily determine the components and ingredients. Unlike businesses that purchase from a manufacturer then stamp their name on the package, we actually produce our own CBD products. You can trust that we keep an eye on everything we sell from beginning to end, meaning we have more control over the quality.
Our products include only the best organic vegan ingredients. They are non-GMO, cruelty-free, gluten-free, and dairy-free. We only use genuine wholesome ingredients, with no artificial flavors or colors.
At Cheef, we ask ourselves every day, "What would benefit the consumer?" We have zero exceptions to our policy of providing the best cannabis products on the market. Our wholesale CBD concentrates are the best in the nation, and we stand by that guarantee with a lenient return policy. Additionally, we have caring, hard-working, and passionate customer service agents ready to assist you at will.
Possibly the most popular CBD product on the market, CBD oil is comprised of extracted CBD and carrier oils. A carrier oil does exactly what its name implies. Carrier oils "carry" hard to break down substances into our system safely. Popular carrier oils include coconut oil and hemp seed oil. CBD oil may be full-spectrum or broad-spectrum.
Our Full-spectrum Wholesale CBD Oil contains all of the cannabinoids in the cannabis plant, including THC. The negligible amount of THC in full-spectrum products is not enough to get you high. Instead, it works to help boost the positive effects of CBD. When all of the compounds in cannabis work together, it gives consumers the best form of benefit. This is the entourage effect. Broad-spectrum CBD contains all of the cannabinoids in the cannabis plant, minus THC.
CBD oil can be used sublingually or ingested, but not smoked. Our CBD oil is full-spectrum.
Our CBD concentrates include CBD isolate, CBD wax, CBD/CBG wax 1:1 + terpenes, and CBD wax. Typically, consumers smoke concentrates. Isolates, however, can be ingested as well because they are pure CBD products. Our CBD and CBG waxes are full-spectrum.
Our CBD wax comes from Oregon grown high-grade hemp. We extract it using an ultra-clean CO2 extraction process. On average our CBD wax tests in at 83% CBD or higher! This makes our wax a highly potent product that provides consumers with instant effects of CBD. Our wax is full of natural cannabis terpenes which provides a flavorful profile that consumers love.
CBD Oil Cartridge Wholesale
Vaping CBD is another wildly popular method of use. Vape carts are convenient and disposable. Our CBD vape cartridges avoid using any VG, PG, MCT Oil, or PEG. Cheef's cartridges are equipped with the industry-leading Jupiter C Cell atomizer making them compatible with any 510 threaded vaping device. Each cartridge provides its own unique flavor and generally produces between 200-400 puffs. Gorilla Glue, Jack Herer, and Cactus Cooler are among our most popular CBD vape flavors. Our vape carts are broad-spectrum.
CBD edibles are ingestable goods with a fusion of CBD. Our CBD gummies are our main edible offering. They are vegan-friendly and organic with no synthetic additives. Edibles often take the longest to kick in, although their effects are known to last longer than other methods. Our wholesale CBD gummies are full-spectrum.
CBD isolate has grown in popularity because it is the most refined form of the cannabinoid. Premium and truly pure CBD wholesale isolate will have the appearance of a fine white powder. CBD isolate is also more versatile than other concentrates. It can be sprinkled on food, used to make tinctures, smoked, or added to topical solutions.
Premium wholesale CBD flower looks exactly like marijuana, but it isn't. Our premium CBD flower is a very popular wholesale product. They come in several strains, but our Lifter, Bubba Kush, Sour Diesel, Special Sauce, and Sour Space Candy CBD flowers are the most popular. Much like marijuana flower, CBD flower can be Indica dominant or Sativa dominant. This means the effects can range from calming to energetic, depending on the strain. Our premium CBD flower is full-spectrum.
CBD Topicals
CBD topicals include lotions, balms, creams, and other products meant to be spread on the skin or hair. Surprisingly, CBD can interact with the cannabinoid receptors on our skin, allowing consumers to reap benefits even if it is not ingested. Although topicals are typically not powerful enough to penetrate deep into the bloodstream, in rare circumstances this does occur. For the most part though, CBD topicals were created to alleviate issues on or just below the skin's surface. Our CBD topicals are full-spectrum.
Wholesale CBD Capsules
CBD capsules allow consumers who may not like the taste of CBD to ingest it easily. Our capsules are a gelatin-free and vegan-friendly. The ingredients are simple: organic coconut flour and CBD isolate. Our 100% all-natural CBD capsules contain no THC and are available in 300mg, 750mg, 1500mg & 3000mg. Each bottle contains 30 capsules.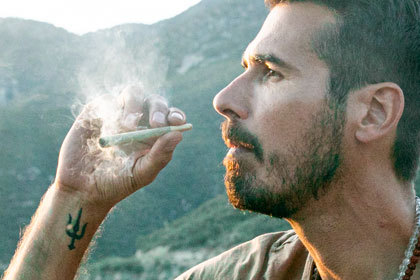 Wholesale CBD Pre-rolls
CBD pre-rolls are premium CBD flowers that are already inside a rolling paper for immediate use. This is best for the consumer who doesn't know how to roll their own smoking papers, or possibly someone looking for the convenience to not have to. Our most popular CBD pre-rolls are Hawaiian Haze, Durban Diesel, and Lifter.
How Can I Buy CBD Wholesale?
If you have an interest in purchasing CBD wholesale, fill out an application, reach out to your account manager or [email protected].
Buying wholesale CBD oil is simple. You just need to find a reputable supplier that can provide you with high-quality CBD products. Luckily, you're already on the website of a reputable supplier! Your supplier should be legally licensed to manufacture and sell CBD and the hemp they use should be from a licensed farmer. It's essential that your CBD is lawfully sourced to avoid getting you and your customers in legal disputes.
At Cheef Botanicals, we use third-party lab testing to ensure our wholesale CBD oil is the highest possible quality and follows all government standards. Every third-party lab-tested product will come with a Certificate of Analysis. This is so you can be sure that consumers are getting reputable products.
CBD Products Wholesale Application
Are you a reseller and would like to carry our products in your store? Please fill out the quick application below and our review team will get back to you within 24 hours!