One of the most profitable and fastest-growing industries in today's world is the CBD industry, with a market value of over $553 million in 2020 alone. If you're looking to profit from the CBD industry, your best bet for success is to either bring your own private label CBD products to the market or use a white labeling process.
Private labeling is a great option for entrepreneurs and business owners who want unique products with more control over what type and quality of products they produce. It's a good place to start for anyone trying to start their own CBD business with their own line of products!
When it comes to your CBD business; The more efficient, more promising, and more profitable option is Private Labeling. This process involves developing and designing various CBD products, which are then manufactured and produced by another company like Cheef Botanicals. Private Labeling allows you to focus more on developing your brand and creating a unique product that can compete with what's already available on the market.
What is Private Label CBD? 
The term "private label" items refers to when one company sells custom-made products that are manufactured by another company. The selling company adds their branded labels to custom formulated products that are made by the other company. These types of private-label goods are available across the entire spectrum of industries, from cosmetics and supplements to food!
Manufacturers make some private label products for specific retail chains to resell. These are often referred to as "store brands." In this article, we'll be going into the differences between white label and private label products.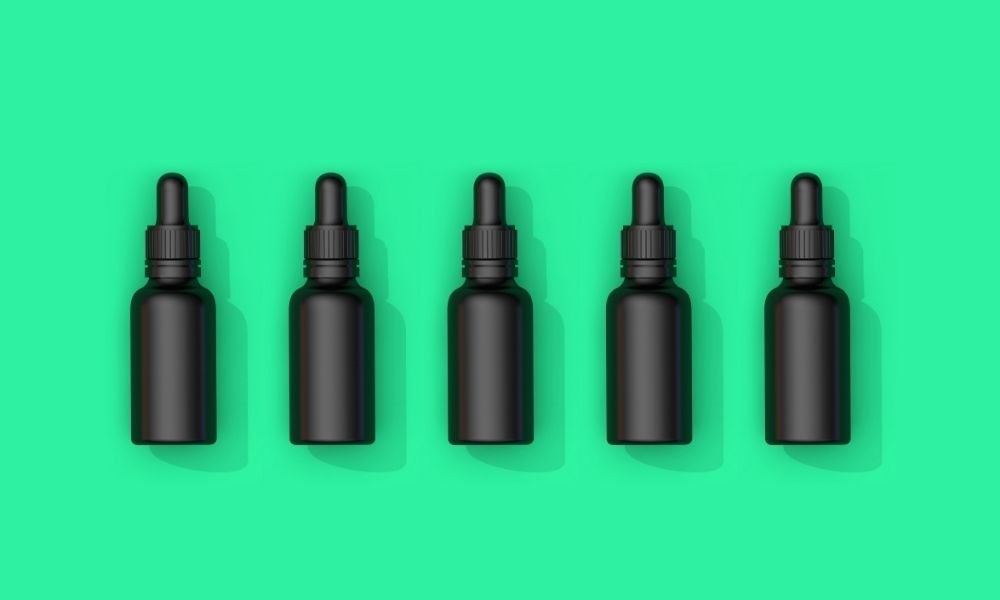 Are There Benefits to Private Label CBD Products?
Private labeling results in an exclusive product that's been designed to specifications. While these exclusive products generally take a longer time to get to the market, they offer a unique product that separates them from those sold by competing companies.
Lower Operating Costs
Because privately labeled products are typically items that do not necessarily need advertising campaigns to fly off the shelves, they generally sell themselves.
Most private label products receive large orders from major retailers. Because of this, manufacturers typically yield the benefit of producing and shipping all of their products to a single customer company. This means that the manufacturer will be left with enough room to provide the various discounts required for private-label goods. Therefore, most items produced come in high volume and are manufactured cheaper. Either way, both factors result in lower operating costs.
Higher Profit Margins
When it comes to building a customer base, brand personality is incredibly important. However, if you run a business, you know how time-consuming and expensive branding can be. Creating product designs and establishing marketing campaigns can be daunting.
Decisions concerning the design of manufacturing, packaging, and marketing are ultimately up to the end retailer – not the goods creator, which eliminates added costs. You only need to pay the cost of the product without expensive marketing campaigns or a premium for a brand name.
Greater Market Stability 
Today's consumers choose private label products for affordability, consistency, quality. Even in economic rough spots, private label goods still experience steady sales thanks to their generally lower price points.
Manufacturers can greatly benefit from the market's stability. The chance of retailers freezing their orders during tough times becomes lower with time. Because private-label goods become more popular when times are tough, many retailers will increase their order quantities during times of economic struggle.
Better Brand Loyalty
In the past, brand-name goods were largely seen as superior to the private labels found in the same store. Today, however, private label (or store brand) products have carved out a niche for themselves in the world of high-quality goods. Thanks to improved manufacturing processes and better product innovations, Private label products have attained higher levels of quality and consistency.
This positive reputation that surrounds private label products led to an impressive spike in brand loyalty. Consumers typically stay loyal to one store because they know that is the only place to find the private label item they're looking for.
Why Use Private Label CBD Services?
The appeal of private label services guarantees that some companies looking to purchase these products don't have to worry. No need to develop a reputation for the customer base.
These practices are beneficial for any company selling any product. Though, private label services provide an exclusive and unique product that may be better than the other options you may find on the shelf.
Whether or not the private label product's performance beats out that of its competitors matters little. Companies that go with private label CBD services aren't forced to lean into their relationship with the customer base. A unique product and brand will always compete in a market flooded with older brands that rely on the everchanging customer's brand loyalty.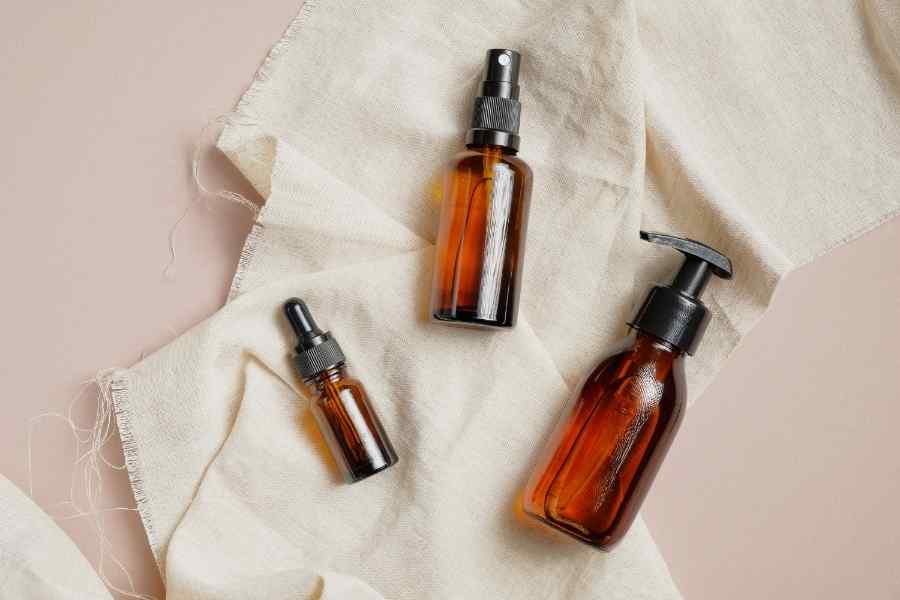 What's the Difference Between Private Label CBD & White Label?
It may be easy for the average consumer to confuse these two different services. But there are a few major differences between Private label CBD and White label CBD that may help to differentiate between the two. Private label products are custom products made specifically for the company whose label goes on the packaging, while white label products are usually standard manufactured products.
White Label
White label products are stock items that can be offered and sold to multiple buyer companies. Companies that purchase white label products are free to label and sell the product under their own brand's name.
Because white label products are sold in bulk as un-customizable stock items, they risk constant competition. This competition comes from companies selling the same product, just with a different name. However, white label products remove the extra work of developing prototypes or specific formulas before being mass-produced and sold to the public. This makes them generally easier and cheaper to procure.
Private Label
Private label products and services are custom products developed by the service company or manufacturer for customer resale. When it comes to private labels, the design and formula of a product are proprietary information, meaning that the threat of competition with identical products is minimal. However, these products generally take higher costs and more time to manufacture.
Popular Private Label CBD Products
Let's take a look at some of the most popular private label CBD products that people are always looking for! At Cheef Botanicals, we pride ourselves for providing top of the line, premium CBD products so you can enjoy the best that you can get.
CBD Lotions & Balms
CBD topicals take effect almost immediately upon application to the targeted area. Many CBD enthusiasts appreciate the fast-acting nature of topicals and the range of skincare products available. Because topicals are generally fast-acting, many people prefer to use them over any other kind of CBD product.
Some of the most popular types of topicals on the CBD market include:
Lip Balm
Creams
Lotions
Patches
Salves/Balms
Of these topicals, CBD lotions and balms are some of the most commonly used CBD skincare products. Lotions are applied every day to help moisturize dry, ashy skin. They have a mild, fragrant scent to them and are contain some of the same ingredients found in many leading brand name body lotions, along with CBD for added benefit. If you have a sore area that needs attention, CBD salves can help to alleviate the discomfort.
At Cheef Botanicals, we want to make sure everything you're putting on your skin is all-natural and won't cause any reactions. Our products should not only provide soothing effects but should also help moisturize, protect, and heal your skin. With ingredients like coconut oil, shea butter, and aloe vera, you'll be ready for a more soothing, relaxing experience!
CBD Gummies
Pre-dosed, fruit-flavored, and easy to take, Cheef Botanicals' CBD gummies are tasty candy treats that have you looking forward to taking your next dose of CBD! Take a gummy before you leave the house, or take the bottle with you and take it at your leisure. The convenience of CBD gummies, along with their discreetness, makes it one of the most popular ways to receive the benefits of CBD.
These delicious gummies only use all-natural fruit flavorings for a clean, healthy way to tickle your tastebuds. Absolutely no preservatives, additives, or artificial ingredients are used when making these mouth-watering gummies! Not to mention, our gummies are made with broad spectrum CBD, meaning there is no THC in them whatsoever!
CBD Capsules & Tablets
CBD pills are one of the easiest ways to enjoy soothing, calming effects. Whether it's capsules, soft gels, or tablets, these orally administered pills are discreet and can be taken at your convenience. CBD capsules have an advantage over soft gels and tablets because they can be cracked open, and the CBD isolate can be sprinkled onto your food or mixed into your drink.
Regardless of which type of CBD pill you choose to take, there are several things you should always look for when buying them, especially from brands that offer private label CBD capsules, soft gels, or tablets.
Cheef CBD capsules are always made with all-natural, organic, cruelty-free, and vegan ingredients. The capsules are 100% plant-based, easy to swallow, and great to take at any time of the day! With CBD isolate as the main active ingredient, you can be sure that our capsules are completely free of any THC, so you can enjoy a smooth, relaxing CBD experience.
Topical CBD Oil Sprays
You can spray CBD oil sprays directly onto the skin for fast and easy absorption. Topical CBD hemp oil sprays contain a carrier oil that is infused with CBD. If you decide to go with a spray, you'll probably feel similar effects to lotions and balms for direct joint or skin relief.
Typical carrier oils used in topical CBD oil sprays include:
Medium-chain triglyceride (MCT) oil
Palm oil
Coconut oil
Olive oil
Avocado oil
Hemp seed oil
CBD Edibles
Edibles are CBD hemp products that are ingested. We have already reviewed a few of them in the previous sections. However, there are many more that are available. Customers have a wide variety of CBD edibles to choose from to satisfy their palate when it comes to edibles.
The most popular types of CBD edibles are:
Gummies
Oil tinctures
Capsules
Soft gels
Honey sticks
One of our favorite CBD edibles that needs more attention is the Cheef CBD honey sticks. Just like their name implies, CBD honey sticks are straw-like sticks filled with CBD-infused honey. They can be cracked open and added to some toast, hot tea, or whatever food or beverage you prefer to take honey with. Don't want to add it to anything? Then enjoy it as a sweet snack!
Private Label CBD Overview
When it comes to developing a unique product, Private Labeling is the way to go. Working with a private labeling company like Cheef Botanicals allows you to have complete freedom over what goes into the product that you sell. It will also give your business the room it needs to grow and thrive.
As a private label partner, there is no need to worry about developing a niche brand that loyal customers will flock to. Instead, you can put that pressure on the shoulders of the product you create. Allow the quality of your product to speak for itself.
Private Label CBD Application
Are you interested in our private label CBD services? Just fill out the quick application below and one of our review team members will contact you within 24 hours!