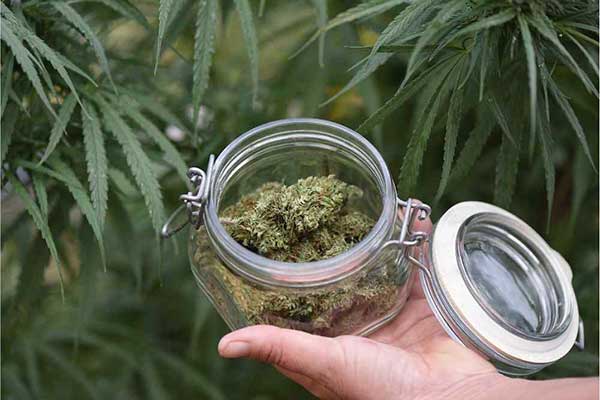 Become a CBD Flower Retailer
Are you looking for CBD Flower at Wholesale prices? If so you have definitely come to the right place, we specialize in high-quality hemp CBD flower. Since the Farm Bill of 2018 was passed, the CBD market has significantly expanded. The industry-changing bill legalized hemp. The bill defines hemp as cannabis with 0.3% THC or less. While marijuana, which is THC heavy, is still federally illegal, hemp is in the clear! Hemp contains minuscule amounts of THC, but it makes up for this with its CBD levels. CBD provides consumers with all the benefits of cannabis, without the high! Of course, this expansion in the market has made the wholesale CBD business essential.
Consumers will see all kinds of CBD products for sale. CBD hemp flower, CBD topicals, CBD edibles, CBD oil, and CBD vapes are the most common forms of use. The worldwide CBD market is projected to increase at a compound annual growth rate of 22.2% from 2019 to 2025. That means the market will reach $23.6 billion by 2025. Keep in mind that these are just rough projections. The market has been expanding faster than expected, and there is a good chance that the CBD industry will outgrow projections. This is excellent news for those interested in wholesale CBD flower.
Just like there are endless possibilities when it comes to marijuana strains, hemp works similarly. Any of the popular strains you've heard about can be cultivated to limit THC output while boosting CBD content. Hemp, or CBD flower, continues to become more and more potent. Depending on the consumers' particular taste and purpose of use, there are different hemp flower strains.
Our Most Popular Strains (Year-Round Harvest)
Our most popular CBD hemp flower for wholesale doesn't tend to change much. Although all of Cheef's products are immaculate, our customers have gone over and beyond to make sure they take these strains home.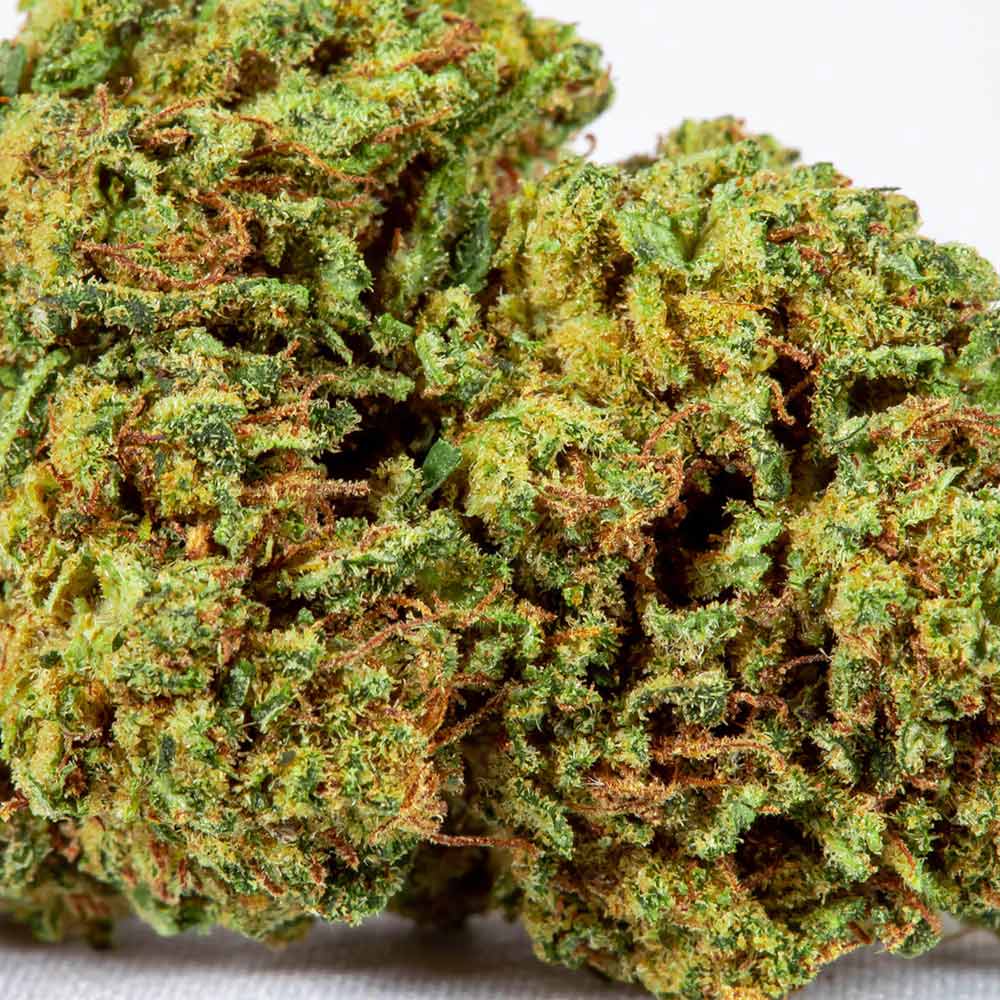 CBD%: ~18%
Delta-9 THC: <0.3%
Terpene Profile: Bisabolol, Caryophyllene, Humulene, Limonene, Geranyl Acetate, Farnesene, Myrcene, Pinene
Appearance: Lifter CBD flower strain is dense and frosty. The leaves extend out in tendrils of earthy green with tan and orange hairs. You can see hints of purple can upon closer inspection.
Flavor Profile: This CBD strain features strong earth tones with a hint of zesty lemon and calming pine. A strong earthy aftertaste may make the undertones of lemon and pine harder to discern.
Aroma: Lemon and pine may be harder to taste, but both are easy to smell. The zest of lemon gives this strain a slightly acidic aroma.
CBD%: ~18%
Delta-9 THC: <0.3%
Terpene Profile: B Myrcene, A Pinene, B Caryophyllene, A Humulene, A Bisabolol, Limonene, Guaiol, Nerolidol, Linalool. 
Appearance: This CBD flower strain is very light in weight; it lacks denseness. The leaves are a light green shade with thin orange hairs evenly coating each nug.
Flavor Profile: Expect a fruity punch, with a tinge of citrus. But, a hint of earthy pine and pepper will spice up the flavor giving it an exotic taste.
Aroma: As the name implies, this flower strain is very tropical. Intense floral and fruity aromas will permeate the air around this strain.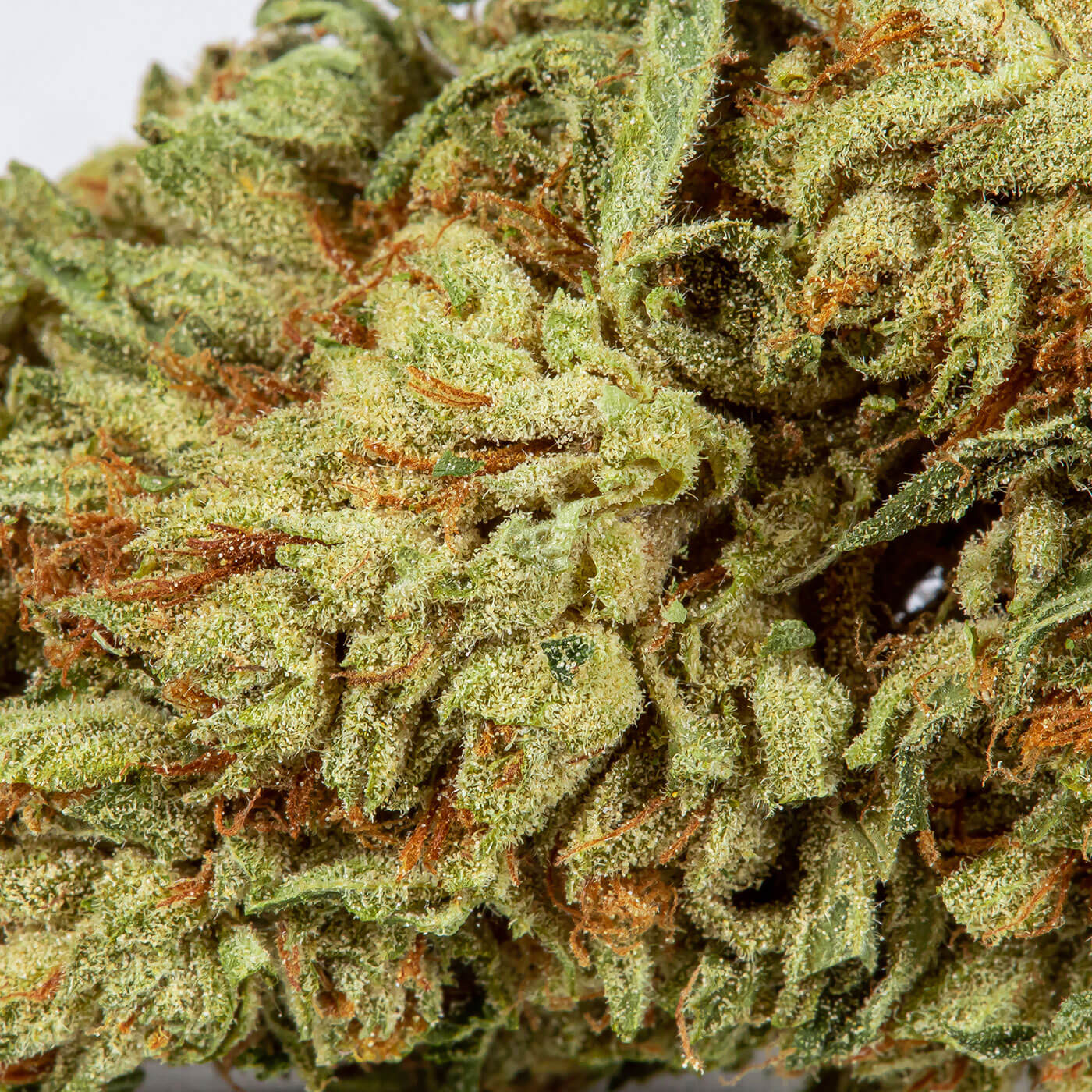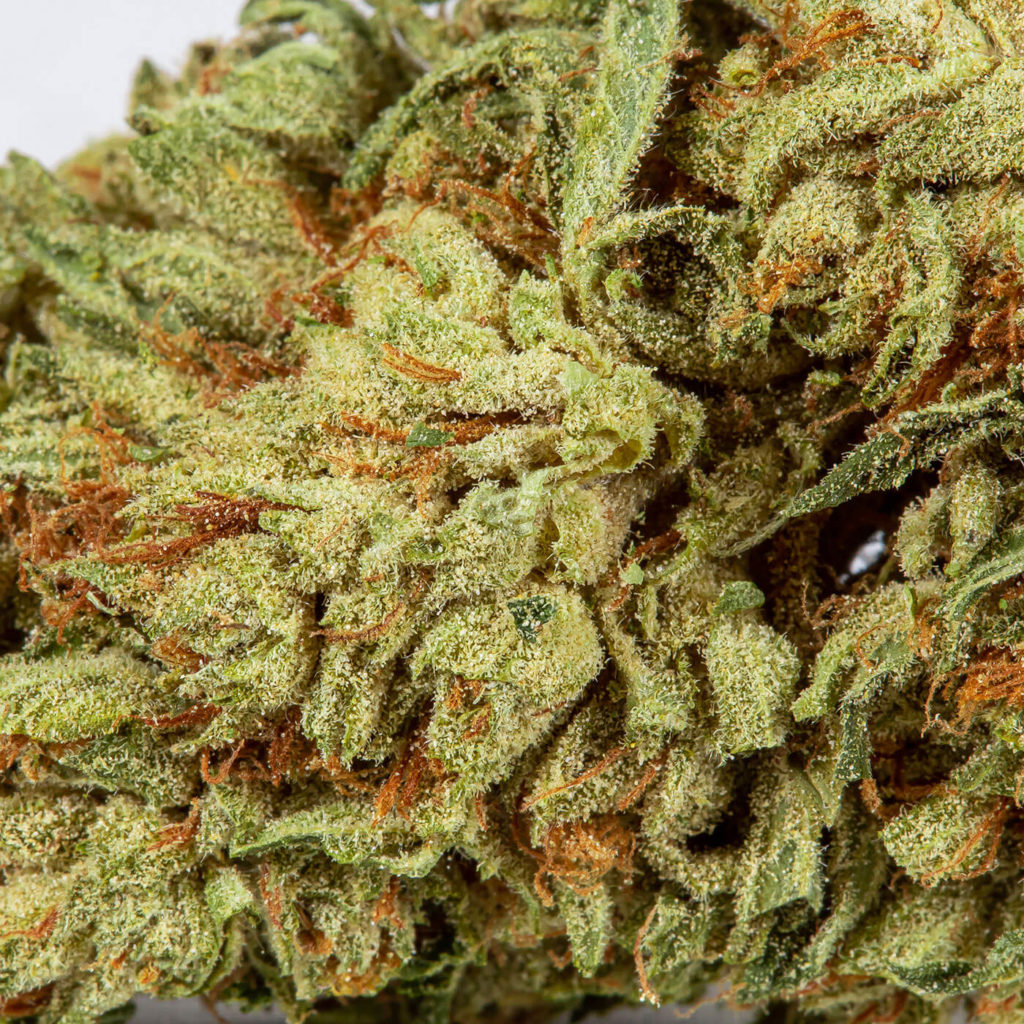 CBG%: 21.8%
Delta-9 THC: 0.0%
Terpene Profile: Guaiol, A Bisabolol 
Appearance: These thin, airy, wispy leaves are coated in light green and forest green. Slight frost covers the flower, resembling a thin coat of powder sugar.
Flavor Profile: An earthly mix of nuts and fruit gives this strain a distinctive clash of flavor.
Aroma: This flower strain has a bittersweet aroma. A hint of sour mixed with accents of citrus and berries gives off a candy smell with a bitter twist.
(Please reach out to us for an updated list of our CBD hemp flower strains currently in harvest.)
Where Is Our CBD Flower Grown?
Cheef Botanicals was founded by a group of health-conscious cannabis connoisseurs with over two decades of combined experience in the organic food industry. Our immaculate CBD hemp flower comes from farms in Colorado and Oregon. Rest assured, our CBD hemp flower is grown organically with your health in mind. All of our products contain only the best organic vegan ingredients. Even when it comes to our CBD gummies or CBD vape cartridges, we never cut corners. They are all made cruelty-free, GMO-free, gluten-free, and dairy-free. We use only pure, wholesome ingredients, with no artificial flavors or colors. 
At Cheef, all of our products are 3rd party lab tested for potency and cannabinoid content. Consumers can rest assured knowing our wholesale CBD flower is a top-shelf product. Lab testing in this industry is essential. Because CBD is not fully regulated, consumers need to know they are getting reputable products. 3rd party lab testing ensures that consumers are getting the best product. Every 3rd party lab-tested product will come with a Certificate of Analysis. This will alert the consumer to the CBD content, the THC content, and other important factors about the strain they are purchasing.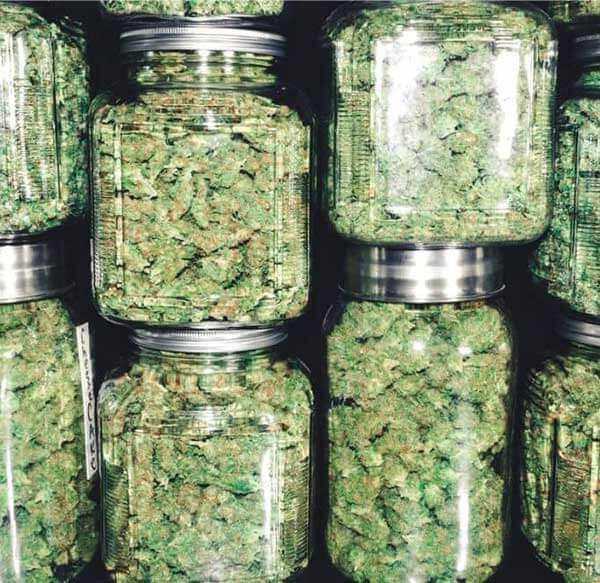 Here at Cheef, we are a company, not a corporation. A corporation focuses on the bottom line, without much care for products or consumers. That's why corporations can utilize assembly lines and machines for their products because quantity over quality is their motto. In contrast, a company focuses on its consumer.
Here at Cheef we ask ourselves, "What would the consumer want?" Quality CBD is always the goal, with zero exceptions to this policy. Our wholesale CBD flower emphasizes industry-leading quality. Not to mention, our personable and professional customer service team, which works tirelessly to bridge the gap between consumer needs and our executive's ears. Cheef's customer service team is here for you!
Cheef Botanicals strives to spread the truth about natural alternatives, and educate people about the risks and costly side effects of many pharmaceutical drugs. CBD hemp flower is all-natural, while most medications are formulated with synthetic chemicals and harmful processes. We're sure you have heard the elongated list of side effects that come alongside most medications. In contrast, CBD hemp flower is a much safer choice.
At Cheef, we believe in consuming naturally occurring superfoods to lower the risk of certain illnesses and promote overall health and wellness. Our vision is to stop the homeostatic irregularities created by modern-day medication and to bring back balance, stability, and equilibrium to your body. Our CBD products are among the best on the market.
At Cheef, we wish to raise worldwide awareness of the healing power that natural, safe, and effective cannabinoids have. Cannabinoids, which are found in the hemp plant, have been maligned by pharmaceutical companies for decades. This misleading information is, in part, responsible for the current health crisis our country is facing. CBD hemp flower can help positively impact this crisis.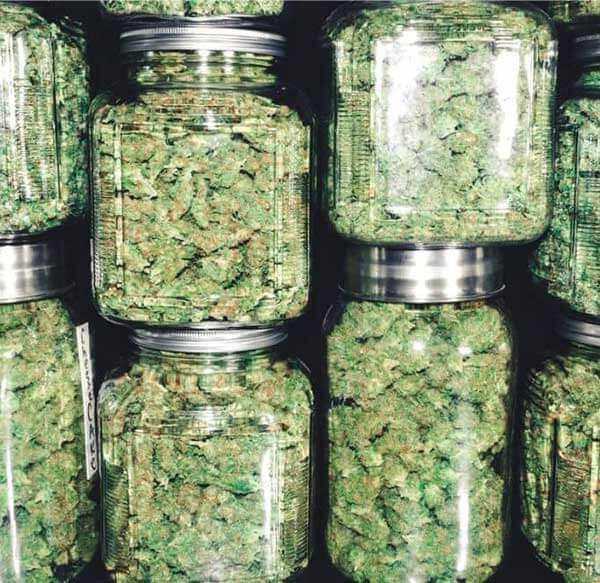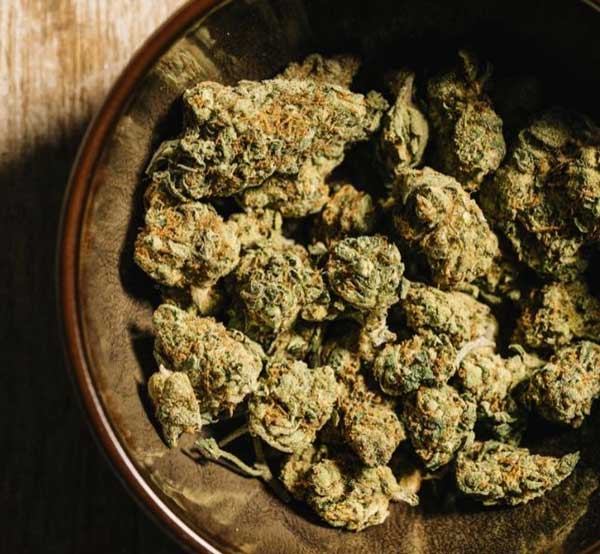 How Can I Buy Wholesale CBD Flower?
With Cheef Botanicals, it's pretty simple to buy wholesale CBD flower. The most important thing is to find a trustworthy supplier that only sells high-quality CBD flower grown by legally licensed farmers — that's us! Now, all that's left to do is fill out Cheef Botanicals' wholesale application below and you'll be selling unique, sought-after CBD products to consumers in no time. 


Pricing
Purchasing Cheef Holdings' wholesale CBD flower offers retailers some very competitive price breaks. See our requirements for first-time wholesale buyers here. If you are looking to purchase some premium quality CBD flower please give us a call at (818) 839-0516  to discuss wholesale prices with a sales representative. Our office hours are from 6 am to 6 pm Monday-Friday and from 6 am to 2 pm Saturday and Sunday PST.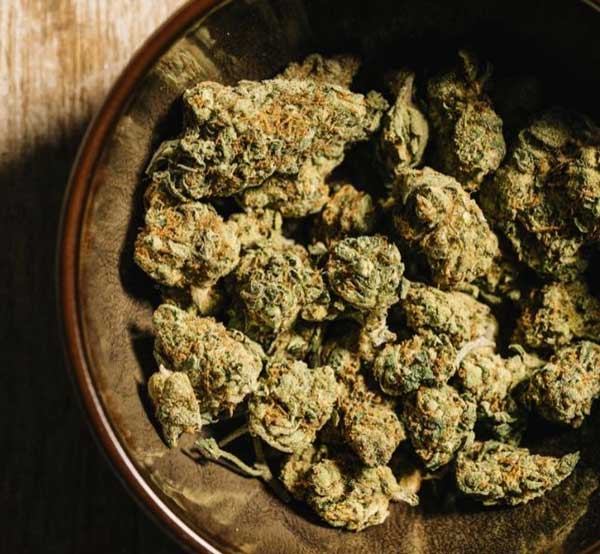 Wholesale CBD Flower Application
Are you a reseller and would like to carry our products in your store? Please fill out the quick application below and our review team will get back to you within 24 hours!