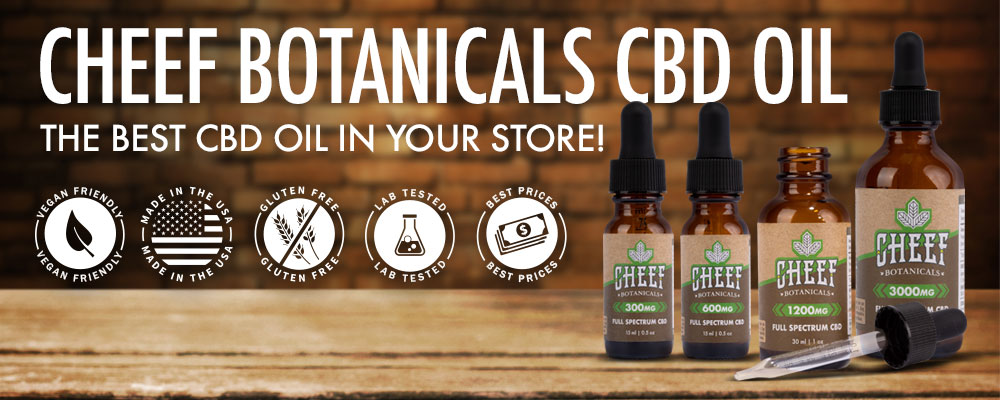 Wholesale CBD Oil Business
The CBD industry is not just growing — it's growing at a rate nobody could have ever expected. By 2025, the worldwide CBD market was once projected to reach about $24 billion. But now, it seems like it will be much more than that thanks to the Farm Bill that passed in 2018. So, if you are looking for CBD oil at wholesale prices you came to the right company!
Hemp (which has 0.3% THC or less) is now 100% legal in the United States, making CBD products more popular and accessible than ever before. In 2020, over a quarter of the US population has tried CBD. 40% of millennials have tried CBD. Ever since CBD became completely legal, boomers have been starting to use CBD products as well. The number of baby boomers that use CBD grew by 25% in the last year, according to Green Entrepreneur.
One of the most popular CBD products on the market is CBD oil. In 2018, Colorado made $1 billion in CBD oil sales. In a Consumer Reports survey, 30% of CBD users said they used CBD in the form of drops or spray. CBD oil continues to be a top CBD product because of its versatility. It can be ingested by placing it under the tongue, adding it to recipes and meals, or even inhaling it.
How to Become a CBD Oil Retailer
According to Remedy Review, 44% of cannabis users spend $20 t0 $80 on CBD products within a month's time. Thirteen percent say they spend up to $160 a month! But where are they spending their money every month? Over 30% of CBD users purchase their CBD oil from retail stores. Forbes also found that online CBD oil sales account for 60% of CBD sales, this includes online retail stores.
As CBD oil continues to grow in popularity, it's definitely the perfect time to become a CBD oil retailer! Being a CBD oil retailer with a brick-and-mortar or online store is one of the easiest ways to get involved with the ever-growing CBD industry. All you have to do is provide quality, unique CBD products to your customers. One of the benefits of being a CBD retailer is getting to pick specific products to provide your customers.
Another benefit of being a CBD oil retailer is that you don't have to worry about manufacturing products or creating a CBD brand. The time and costs required to grow, manufacture, and prepare CBD oil products is done by a trusted supplier, like us!

Why Buy Wholesale CBD Oil from Cheef Botanicals?
There's a lot of reasons that CBD oil retailers choose Cheef Botanicals when it comes to purchasing CBD oil for their business. The quick answer? We carry quality CBD oil products that contain the highest grade CBD along with organic, vegan ingredients that make CBD enthusiasts quite happy! We also ensure retailers are happy, too, with excellent customer service and expert manufacturing.
Our values: We have a mission to educate the world about CBD's healing power. We want to educate people about how naturally-occurring superfoods can help with their overall health and wellness. You can bring back stability, balance, and equilibrium to your body with CBD oil and other natural hemp products.
We are the manufacturer: We aren't a huge corporation. We are a passionate company with a manufacturing department, as well as a very professional customer service team who can work with you directly.
Our standards: Cheef Botanicals was founded by a group of health-conscious cannabis enthusiasts with over 25 years of experience in the organic food industry. All of our CBD is from hemp farms in Colorado, guaranteeing it's the highest grade on the market. Our CBD products are also organic and vegan, with only pure and wholesome ingredients.
Customer reviews: But don't just listen to us — customers have a lot of positive reviews on all of our CBD oil products. You'll get similar reviews for our products from your own customers!
Third-party lab tests: Every single batch of CBD oil from Cheef Botanicals is tested by a third-party lab — and it'll come with a Certificate of Analysis that provides you (and your customers) with the amount of CBD and other cannabinoids in each product. COAs provide assurance of quality for both consumers and retailers.
CBD Oil Wholesale Ingredients
CBD oil is combined with a "carrier oil" that helps your body absorb the CBD. It also makes the CBD oil more palatable in general. We use hemp seed oil, one of the best carrier oils for CBD.
Hemp seed oil is an excellent carrier oil for CBD because it has a lipid profile rich in heart-healthy oils and fatty acids. This adds even more health benefits on top of what CBD can do for your endocannabinoid system (ECS). Hemp seed oil can protect your body against aging, inflammation, and oxidation. Healthy fats and oils are essential for your body to function properly so CBD oil made with hemp seed oil can really help incorporate them into your diet naturally.
Hemp seed oil also promotes the maximum absorption rates of CBD to better experience its effects. Basically, CBD is lipophilic so it naturally bonds to the fatty cells in hemp oil. Since our body's welcome fat cells much easier than cannabinoids alone, hemp seed oil can really help improve overall CBD absorption.
If you're using full-spectrum CBD oil there's another added bonus to using hemp seed oil. Studies have found that it can enhance the entourage effect even more! Of course, there's always more testing to be done.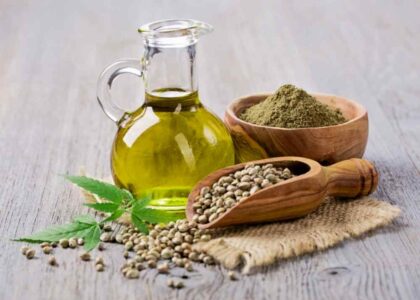 CBD Oil Wholesale Custom Formulations Available
Our CBD oil comes in three varieties: Full-spectrum, broad-spectrum, and isolate. Each of these products has distinct characteristics.
Full-Spectrum: This simply means that the CBD oil has all of the natural cannabinoids, flavonoids, and terpenes found in hemp. This includes 0.3% THC or less. It's thought to be the most beneficial since all of the cannabinoids and terpenes are working together to create the "entourage effect."
Broad-Spectrum: This CBD oil product is quite similar to full-spectrum except there is no THC at all. You can get the same benefits of full-spectrum CBD without possibly failing a drug test or being sensitive to THC.
CBD Isolate: This is the purest form of CBD oil. It's free from additional cannabinoids, terpenes, and flavonoids. All of the plant materials are filtered out except CBD. It's often used for cooking because of its lighter flavor.
Wholesale CBD Oil – Available Sizes & Prices
Our CBD oil comes in four sizes:
300 mg (15 mL/0.5 oz bottle)
600 mg (15 mL/0.5 oz bottle)
1,200 mg (30 mL/1 oz bottle)
3,000 mg (600 mL/2 oz bottle)
Purchasing Cheef Botanicals CBD oil at wholesale prices is easy. If you're a first-time buyer you can review our requirements for new wholesale customers here. If you want to purchase some premium CBD oil at wholesale prices please give us a call at (818) 839-0516  to talk to a sales representative. Our office hours are 6 am to 6 pm Monday-Friday and 6 am to 2 pm Saturday and Sunday PST.
How to Buy CBD Oil at Wholesale Prices?
We have made it simple for retailers to buy wholesale from us. We pride ourselves on being a trustworthy supplier that uses high-quality CBD from legally licensed farmers to make our products. To purchase from us all you have to do is fill out the Cheef Botanicals' wholesale application below and you'll be selling top-quality CBD oil in no time.  You can also send us a quick message to introduce yourself and let us know more about your business!
CBD Oil Wholesale Application
Are you a reseller and would like to carry our products in your store? Please fill out the quick application below and our review team will get back to you within 24 hours!