Have you been dealing with physical discomfort or work-induced stress you can not seem to shake off? You might have seen or heard about how CBD (cannabidiol) helps alleviate common issues that keep you from being your best. CBD flower is the classic way to enjoy these benefits, but you may be wondering, "How can I find CBD flower near me?"
Inhaling CBD flower smoke provides its benefits a lot faster than if it were digested or absorb through the skin. Before you venture out into the CBD flower market, it's important to be well-informed so that you can find the best product. Luckily, we created this handy guide to help you on your way!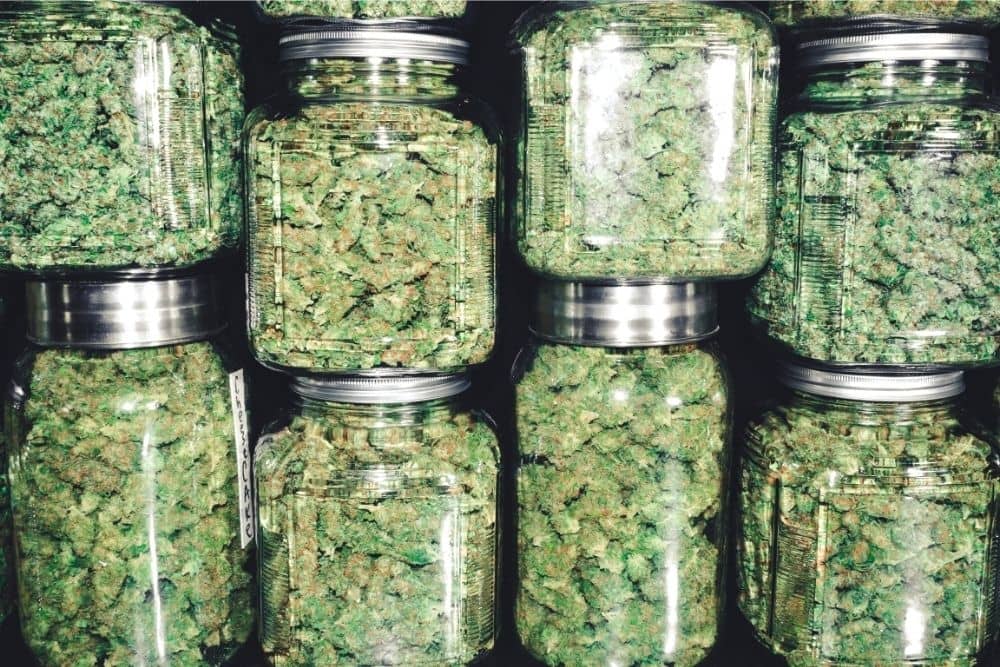 Using Local Maps on Google to Find CBD Flower Near Me
The index of Yellow Pages used to be a popular tool for finding local businesses. It isn't easy to get your hands on one now, especially if you are trying to shop for CBD flower locally. Fortunately, the internet allows you to shop online or search for CBD flowers locally. If you are familiar with looking things up online (which is probably how you got here), then you will not have a problem using Google Maps.
Google Maps is easier to use than Yellow Pages because it does all the work for you. At the touch of a button, it will display all the options around your specific location. This search tool can be accessed via your internet browser or through its app (called "Google Maps"). If possible, we recommend using the app so you can take it with you outside of the home. Otherwise, you can always print out the necessary information.
These instructions will help you navigate Google Maps with ease.
Open the app or type "Google Maps" on your internet browser.

For a more precise search, allow Google Maps access to your current location so that it can help find the closest shops near you.

In the search bar, type "CBD flower" and hit enter or return.

Results will display shortly and list the stores closest to you.

Take a moment to view all the nearby locations and pick the store most convenient to you.
It's as simple as that! Once you select a shop, it will give you instructions on how to get there using various means of transportation. Now comes the actual work of finding and researching the flower in person with your local merchants.
Are There Risks to Buying CBD Flower from Local Merchants?
Thanks to the 2018 Farm Bill, hemp-derived CBD is federally legal and well-tolerated by most people. Some states have their own laws regarding CBD, so it's always best to do some research before shopping.
Before reviewing the risks, it is important to identify the places that carry CBD. CBD hemp flower is usually sold in one of these locations.
Health stores or the health aisle of many retail stores

Smoke shops or tobacco stores

Marijuana dispensaries (if legalized in your state)
Keep in mind that even though many dispensaries carry CBD, it is NOT marijuana and won't get you high. We'll take a closer look at what separates CBD from marijuana further on in this article.
Pricing
After hemp became legal, the market for CBD products became extremely popular (and for good reason). With so many vendors trying to make a profit, there are many cheap, poor-quality products being passed off at premium prices. Since CBD is still relatively new and customers aren't as familiar with it as other products, local merchants may try to take advantage.
Product Knowledge
You are bound to have questions about CBD flower, but is the person behind the counter of a local tobacco shop well-informed and prepared to answer your questions? Non-CBD experts that sell CBD will often tell you whatever you need to hear to make a sale. Not knowing about this new product is not necessarily the merchant's fault, but you can avoid cheap products by staying informed.
Product Transparency
If the employees of local shops don't offer you much help, maybe the CBD flower's packaging might have more information. This is another way a potential customer can get tricked into buying something completely inferior. Don't fall for fancy and colorful packaging that's all flair and no quality. Focus on the ingredients lists and where they come from.
CBD products in local stores sometimes come from sketchy vendors that focus on quantity over quality. It might even contain false claims not approved by the U.S. Food and Drug Administration (FDA).
Product Availability
Your local business might not carry the CBD hemp flower you are looking for. When compared with the wide range of selections available online, local inventories are sometimes lacking. If a merchant specializing in tobacco gets only a handful of requests to carry CBD, they may carry just one low-quality type.
THC Content
If you live in a state where marijuana is legalized, finding good-quality CBD might be a bit easier. Though, in states where CBD is allowed, but marijuana is not, there may be fewer regulations on growing hemp. These regulations ensure that hemp is grown with 0.3% THC or less. Without strict growing rules, the hemp (and the CBD) could have more than 0.3% THC.
THC is the active ingredient responsible for the psychoactive effects of marijuana. Since most CBD consumers are looking to avoid intoxication, strict hemp growing regulations are crucial. When you purchase CBD, double-check that it comes from hemp with 0.3% THC or less. If you can't confirm this with the merchant, try to get in touch with the manufacturer.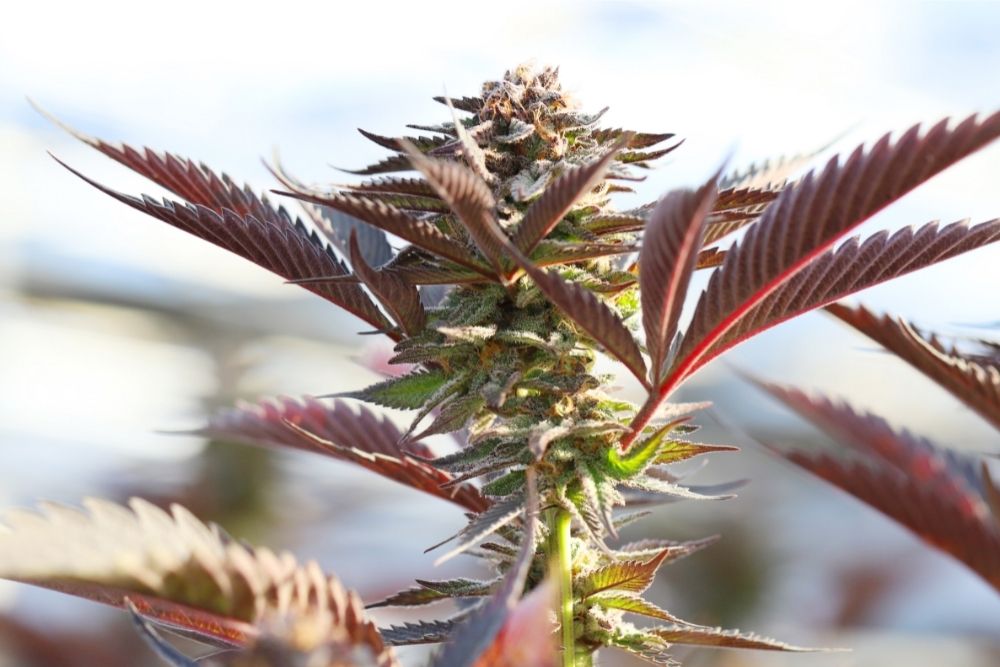 How To Find CBD Flower Online
Perhaps your Google Map results displayed shops that were too far away. Or maybe you weren't satisfied with what the local shops had to offer. Fortunately, online CBD stores make the entire process easy. You can browse a wide selection of flower from the comfort of your home.
Instead of wasting your time in person and coming up short at your local shops, online shopping provides you with the peace of mind that the product will be exactly what you're looking for and arrive safely at your home!
What To Look For When Shopping For CBD Flower
With an abundance of online CBD stores to choose from, it can be challenging to go through each one to find the best CBD flower for you. Before you start, read this section to help make your online shopping experience a lot easier.
Brand Transparency
Reputable brands in the CBD industry will make sure their consumers are fully educated on where and how they source their hemp-derived CBD. Aside from offering a wide range of CBD products besides flowers, top-notch brands have blogs and frequently asked questions to better answer the different questions you might have.
Product Quality
A business selling CBD products should clarify that what they are selling is well-tolerated by consumers. When searching for CBD flowers, always double-check for a Certificate of Analysis (COA), which is a document from an accredited lab that tested and broke down the different cannabinoid ingredients of each CBD product. You do not want to ingest something without knowing what's inside, so only choose CBD hemp flower from a company that can show you their COAs.
Customer Reviews and Return Policies
All online CBD shops should have consumer feedback and a return policy listed somewhere on their site. If it doesn't, you might want to check another seller. Reviews give great insight into the company's customer satisfaction.
A well-defined return policy provides peace of mind that you can replace and or send the product back without a hassle. Money-back guarantees also instill confidence in potential customers.
How to Tell if CBD Flower is High Quality or Low Quality
You found different CBD flower strains to choose from, but how can you tell the difference between the best and inferior flowers? It can be tricky to determine when shopping online because you can't personally inspect the flower.
High-quality CBD flower will not only have a Certificate of Analysis, but it should also explain where the hemp came from and how the CBD was processed. 
Here are some good keywords to look for in the product description section.
100% All-Natural

Organic

THC content

Grown in the USA

CO2 extracted
Fantastic CBD flowers should also come in secured and sealed packaging to preserve freshness. Whereas a bad flower is lacking in freshness and might contain the following bad additives:
Synthetic flavoring

Artificial flavors

Pesticides

Unknown chemicals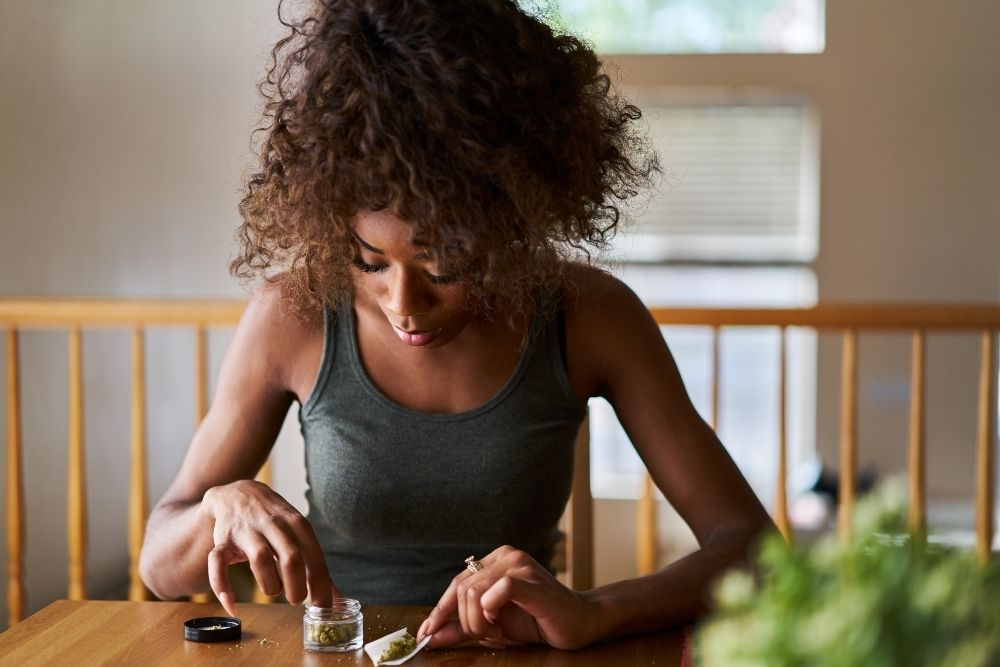 USA Grown Hemp CBD Vs. Imported Hemp CBD
Knowing where your hemp flower came from is also something to consider when shopping. It can further ensure that what you are buying is safe to consume.
Hemp flower grown in the USA is grown and processed under strict guidelines set by three government agencies: the Food and Drug Administration (FDA), the Environment Protection Agency (EPA), and the U.S. Department of Agriculture (USDA). On the other hand, imported hemp flower is shipped under loose international guidelines and has a higher chance of containing pesticides and other harmful chemicals.
Why Choose Cheef Botanicals?
When it comes to providing the best CBD flower and products, no other brand comes close to Cheef Botanicals. Not only is our CBD safe to consume and grown in the United States, but our products are also affordable and easy to purchase.
We at Cheef Botanicals believe in transparency, which is why we offer Certificates of Analysis for public viewing at any time. Are you or someone you know a non-smoker? No problem! Cheef Botanicals also provides a wide arrange of products besides CBD flower such as:
Lip balm

Lotion

Hand sanitizer

Vegan gummies
Looking to get something for your beloved pet? Cheef Botanicals also offers pet-safe CBD-infused treats and oils! Some brands might offer plenty of CBD products, but none can compete with the fantastic quality and customer service we provide.
Final Thoughts
Whether you decide to go with CBD flower online or from a local shop, this guide should help you make the most informed decision when finding the best product for you. Don't be fooled by low-end hemp flower, ask plenty of questions along the way, and ensure that your every need is satisfied — you deserve nothing less!
Not sure which CBD product is right for you??? Take the quick quiz to find out!