I live in an area populated with several smoke shops and dispensaries, all offering various CBD products. Moreover, some coffee shops and drug stores are offering the cannabinoid now as well. So why is it still so tricky to find CBD isolate near me? Isolate powder is not as common a form of cannabidiol as oil, edibles, or vape juice, so locating a nearby store that will sell you 99% pure CBD isolate can require slightly more digging.
How to Use Local Maps on Google to Find CBD Isolate Near Me
Google Maps is one of the largest and most reliable resources for finding what's around you. The service has accumulated over 20 petabytes (20,000,000 gigabytes) of data, and nowadays it's hard to find a business that isn't listed on Maps. A helpful feature Google has provided searchers with is the "Nearby" tool. This allows users to specify the area in which they are searching for a certain product or company.
Here's how to use the feature on your desktop, laptop, or mobile device:
Desktop/Laptop
Open Google Maps.
Type your address into the search bar.
Hit "Enter" or click the magnifying glass icon next to the search bar.
Click "Nearby" in the lefthand pane.
Type "CBD isolate" or "pure CBD" into the search bar.
Returned results can be filtered by customer rating, hours of operation, and whether or not you've previously visited each location.
Mobile
To reduce clutter, Google has designed its Maps app to feature as few buttons as possible. This means that you won't see a "Nearby" option on your phone. Instead, the feature is built into the software.
Open the Google Maps app.
Type "CBD isolate" into the search bar.
Hit "Enter," "Search," or "Return" on your phone's keyboard.
Regardless of returned results, drag the map to the area in which you'd like to limit your search.
Once you've found the spot, a button labeled "Search this area" should pop up near the top of your screen. If it doesn't, sometimes zooming in on or tapping the map will prompt the button to appear. Still no button? Look at the next list of steps for an alternate method.
Hit "Search this area," and Google will only look for stores where you tell it.
What to Do if Google Maps Isn't Working for You
Not all phones run the same software, meaning Google Maps doesn't work the same for everybody. If the above method isn't working for you, this next one might do the trick. In the steps below, we'll first pull up the area in which you're searching for isolate (your home, work, etc.). It's as if we're telling Google, "I only care about this area until I tell you otherwise."
Then, while the map is focused on your location, we'll search for CBD isolate and Google will default to looking around that area.
Open the Google Maps app
Type your address into the search bar.
Hit "Enter," "Search," or "Return" on your phone's keyboard. This will tell Google to focus on the area surrounding our address.
Clear the search field. This may seem counterintuitive, but whatever we search for in Step #5 will yield results only around the location specified in Step #2.
Type "CBD isolate" or "pure CBD" into the search bar.
Listed stores should only be located near the address that was first entered.
Returned results can be filtered by customer rating, hours of operation, and whether or not you've previously visited each spot. Google may be smart, but it's not perfect. Businesses that implement changes in their stock or services might not see those alterations reflected on the search engine right away. Also, a store that sells CBD isolate may be sold out for a few days. Google lists businesses' phone numbers as well as their addresses.
To save yourself a wasted trip, call the place first to ensure they have CBD isolate that's ready for purchase.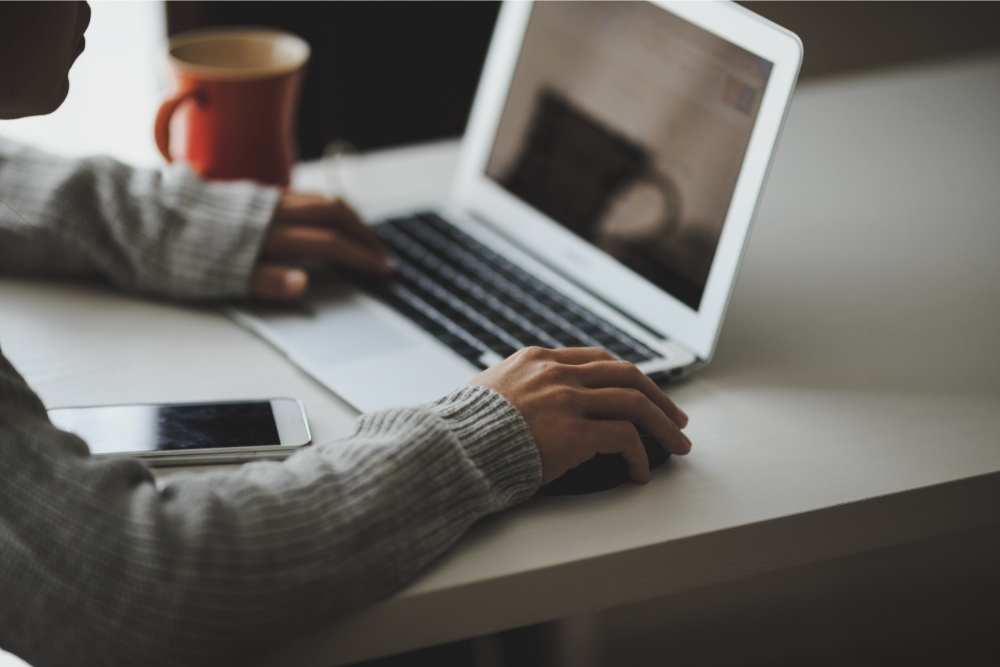 The Risks of Buying CBD Isolate from Local Merchants
Though the growth of hemp is partially regulated by the FDA, what that hemp is used for is not. Because of this, manufacturers can put all sorts of stuff into their CBD products that might not get caught, and sometimes they don't even put in the CBD. For example, over 50 individuals in Salt Lake City fell ill in 2017 after ingesting Yolo CBD Oil.
When Yolo was tested, it not only contained a dangerous synthetic compound (4-CCB), but it had no CBD whatsoever!
Related: Fake CBD Oil & Scams [What to Look For]


Finding CBD Isolate Online
Searching for CBD isolates online is similar to using Google Maps. To start looking for your next favorite product, follow these easy steps:
Open your preferred search browser.
Type "Google.com" into the address bar.
Type "CBD isolate" into Google.
Keep an eye out for content that pays to be featured first. These sites will have the word "Ad" above their link (top-left corner of each result). Some advertised businesses may have just what you're looking for, but others may be buying visibility that they haven't earned.
Investigate a few websites that jump out at you until you find a product that you'd like to buy, and use that company's checkout process to get your CBD!
Isolate is as easy to shop for online as it is to consume. The trade-off that comes with this convenience, however, is authenticity. It may be easier to find CBD online, but it's also easier for sellers to lie.
Is that "pure CBD" lab-tested or is it really baking soda? Is this "industrial hemp" or a bag of oregano? This is where certificates of analysis come in.
Part of how the cannabidiol industry regulates itself is with certificates of analysis or COAs. These certificates are lab-tested, third party confirmations that verify what's in the product matches what's on the label. Finding a certificate of analysis and double-checking the ingredients of any CBD products you buy is much easier online. Any company worth their salt will allow their COAs to be viewed at any time on their website (see an example here).
What To Look For When Shopping For CBD Isolate
When choosing CBD products, certain factors will always sway a savvy consumer's decision. You wouldn't get oil from a business that engages in seedy practices. You wouldn't use CBD vape cartridges that contain a thinning agent known to be dangerous. Similarly, you wouldn't want to buy a "pure" CBD isolate if every customer review denied the product was actually pure.
Companies with strong customer ratings will often feature a review aggregate on their websites. These aggregates collect all of the feedback a brand gets and allows new customers to scroll through their entire history.
You should trust companies that aren't ashamed of what their patrons have to say. If an in-store product has a certificate of analysis available, this will provide added assurance that you're getting what you pay for.
When purchasing CBD isolate from a local business that's selling someone else's product, it can be hard to obtain a COA. However, it's still always worth it to ask.
Make sure your CBD isolate comes from a business that will accept returns. If a company truly believes in their product, they won't run away with your money. All-natural ingredients usually signify a brand that is willing to put in more work to offer something healthier to their customers. Even though CBD isolates only contain a single ingredient, browse the company's other products. If they pay the same amount of attention to their entire line of items as they do to their CBD isolates, that's a good sign.
Quality Ingredients To Look For:
Any form of CBD should have the best ingredients. What are the ingredients in isolate? While other concentrates (like CBD wax) have multiple components within them, CBD isolate only has cannabidiol molecules "isolated" within it. So, the only ingredient to look for in these products is CBD.
Look for cannabidiol that has been extracted from American hemp using an ultra-clean CO2 extraction method. Other extraction methods use solvents like butane or isopropyl. These are potentially dangerous, highly flammable chemicals that can leave toxic residue behind if not properly evaporated. CO2 consistently produces high-quality CBD without the risks that come with questionable solvents.
CBD isolate is a concentrate that should come as a fine, white powder. There should be little to no flavor or smell. If a strong flavor is what you're looking for, it is not recommended that you search out an isolate that has added flavoring. Additives will take away from the purity of the product. Instead, add the isolate to your food or drink to get the benefits of CBD while making your taste buds happy!
Ingredients To Avoid:
If an isolate claims it's full-spectrum or broad-spectrum, it should be avoided. Why? Full-spectrum CBD contains all of the components that are extracted from hemp. These components include CBD, THC (0.3% or less, not enough to feel psychoactive or "high" effects), terpenes, and flavonoids. Broad-spectrum CBD contains all of this except for THC. Other concentrates can contain these ingredients, but an isolate should consist solely of CBD molecules.
CBD isolates should not contain any THC, terpenes, flavonoids, flavorings, genetically modified organisms (GMOs), or anything else that would dilute its purity.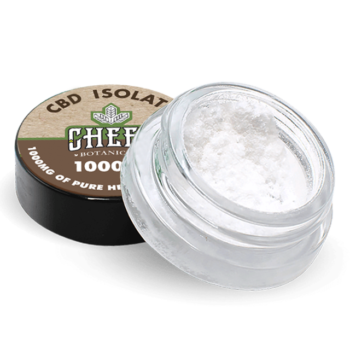 USA Grown Hemp CBD Vs Imported Hemp CBD
Any CBD product  —  regardless of whether it's an isolate, oil, edible, etc. —  should get its hemp from United States growers. Why? All U.S. industrial hemp must follow standards set by The United States Department of Agriculture (USDA), Environmental Protection Agency (EPA), and the Food and Drug Administration (FDA). Those who grow the plant in other parts of the world might not have these same guidelines.
A label promising American hemp ensures that your CBD isolate was sourced from plants that were grown legally and responsibly. Additionally, you can enjoy your isolate knowing its source was not modified or tampered with in any way that is not in accordance with USDA, EPA, or FDA regulations.
Imported hemp often uses unregulated chemicals in the extraction process. This process is what pulls the cannabidiol out of the plant material. When buying isolate, look for CO2 extraction. This is one of the cleanest and safest ways to withdraw CBD from hemp.
Final Thoughts
Cheef Botanicals' CBD isolate is 99% pure and made from U.S.A-grown hemp, making it one of the most refined and natural cannabidiol products available. As an isolate, CBD in this form can be eaten, vaporized, or dissolved. This is one thing that an isolate has over other products: versatility. For example, oil can be eaten but not inhaled, and the ingredients in vape juice prevents it from being advisable to drink.
No matter how you use CBD, check the ingredients to ensure you're buying from a business that cares not only about their product, but you as well. So hop on Google, visit our website, and start browsing!
Not sure which CBD product is right for you??? Take the quick quiz to find out!