As the wellness product of the moment, CBD oil seems to be everywhere. If you're new to CBD oil, or CBD in general, you might not know how to choose quality CBD oil products just yet. Because there are so many products and brands on the market, you might have some mixed feelings: a keen desire to try CBD oil and confusion on how to start. Lucky for you, you've come to the right place. We've created a handy guide to help you understand how to select a CBD oil that fits your needs.
What Are CBD Oil Products?
Let's start at the beginning. So, what is CBD oil, and what kind of products are there? CBD oil is made by extracting the leaves and flowers of the cannabis plant. Then, it's diluted with a carrier oil, like hemp seed oil or coconut oil.
In general, CBD products are well-tolerated by adults, children, and pets. CBD oil is non-psychoactive and non-toxic, meaning they won't get anyone high and won't cause anyone to overdose.
Think of CBD oil as an umbrella term used to describe the different CBD extracts. When you choose a CBD oil product, you'll most likely decide from one of its many forms. Here are some of the more common types:
CBD Tinctures
Products in this category generally consist of liquid extracts taken in drops under your tongue. CBD tinctures usually come in glass bottles with droppers attached to the lid for easy dosing. In this sublingual method, the body absorbs the CBD oil as it travels from the stomach to the liver, and gradually into the bloodstream.
CBD Capsules
Some CBD capsules use gel caps and are full of CBD oil. You can swallow these as you would any other traditional supplement or vitamin.
CBD Vape Oil
This product can be a pre-filled oil cartridge that you can attach to your vape battery. It can also refer to vape juice used in e-cigarettes.
Related article: "Can You Vape CBD Tincture Oil?"


CBD Topicals
Aside from botanical extracts and essential oils, CBD oil is a common ingredient in a CBD topical.
CBD Gummies
A key ingredient in CBD-infused gummies is CBD oil. Sweeteners, juices or liquids, and other ingredients are often combined with a CBD oil to make delicious CBD gummies.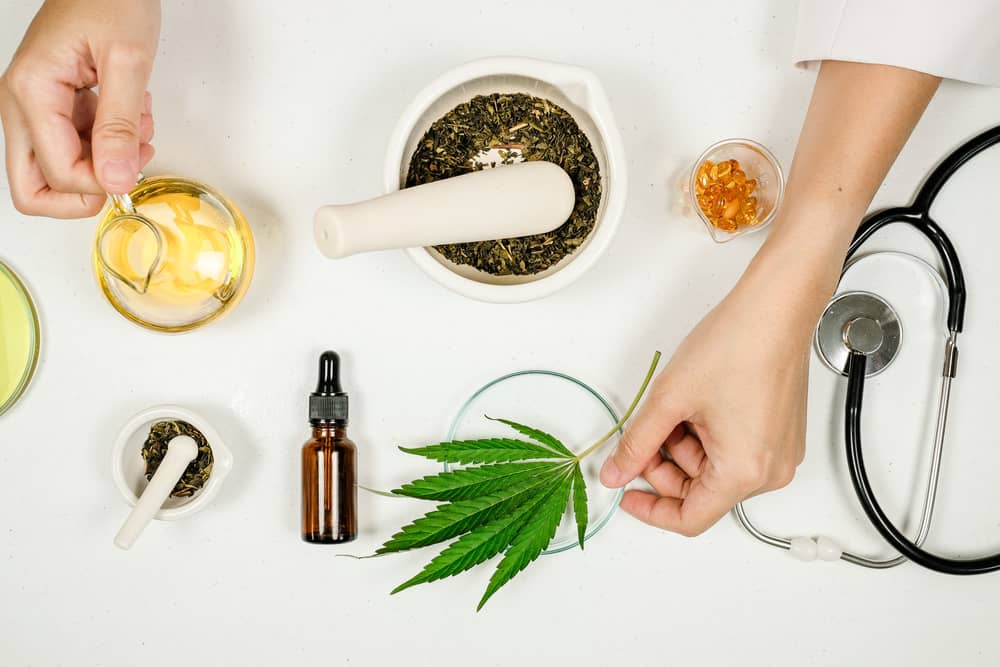 Is CBD Regulated?
Currently, in the US there is only one FDA approved and controlled prescription that contains CBD called Epidiolex. Besides that, CBD is largely unregulated by the federal government.
However, CBD is legal throughout the US, thanks to the 2018 farm bill. These discrepancies have led to each state making its own set guidelines concerning the legality of CBD within its borders.
So, when you're searching for a CBD oil, it's best to select one from a brand that uses third-party testing. This type of testing means a lab verifies that the ingredient list on the packaging is accurate.
Tread lightly around any company that promises dramatic results, since the results from using CBD oil may differ from person to person. The biggest takeaway from all this is not all CBD oils are created equal.
How to Choose Quality CBD Oil Products
We already know not all CBD oil is of good quality. If you use a low-grade product, chances are your CBD oil won't work as you anticipated.
So, a little research can go a long way. To choose quality CBD oil products, you should first question a brand's reputation and reliability.
Before selecting a CBD oil from the first brand you come across, you should first ask yourself a few questions. However, it's also essential that you know the right answers to these questions. These are a few things you should know.
Where is the Hemp Grown?
Search for CBD products that are organic and grown in the United States. Organic products are less likely to have pesticides and chemicals in them.
Cannabis grown in the US follows more agricultural regulations, ensuring your product is safe and of good quality.
Are There Recent Third Party Lab Tests Available?
As we mentioned earlier, the FDA hasn't fully regulated CBD use. That makes it hard to trust the product you're buying, so always select a brand that uses third-party lab testing.
When a brand uses lab testing, the labs verify that everything on their packaging is correct. This creates brand transparency and can help weed out any low-quality CBD products.
What is the Quality of the CBD Oil?
Aside from CBD and its carrier oil, a product may sometimes contain other ingredients. If you choose a CBD oil with specific flavors, it will usually contain essential oils and flavorings. CBD oils that advertise added benefits might have vitamins and minerals.
Whether it's for consistency, wellness benefits, or taste, you should always look into the quality of each ingredient.
Is it Full-Spectrum, Broad-Spectrum, or Isolate?
There three main types of CBD: full-spectrum, broad-spectrum, and isolate.
Full-spectrum CBD has all of the cannabinoids found in the cannabis plant, including traces of THC. Broad-spectrum CBD contains several cannabinoids from the cannabis plant, but not THC. Isolate is the purest form of CBD. You can use isolate in many ways, but it does not contain any other cannabinoids.
Research suggests that full-spectrum products often produce the best results since the CBD, THC, and other cannabinoids work together to create the full entourage effect.
This full-spectrum combination makes the CBD more effective, especially when it's a high-quality product. However, it's up to you to decide which form of CBD oil you like best. The best way to test this is to try each product individually, consistently, for some time, and compare your results.
You should also always follow the recommended dosage guidelines for each product for the best results.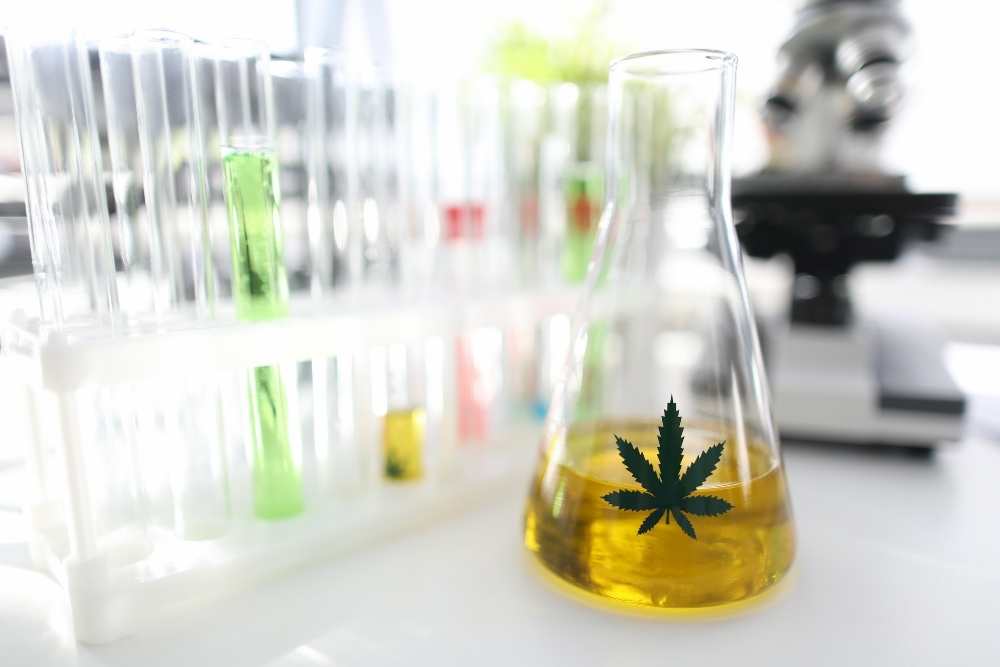 Is the Brand Transparent?
Above all, the most important thing when trying a CBD oil is where you get it. It doesn't matter if you have an organic, high-grade full-spectrum CBD oil if you can't trust the brand that sells it.
Brand transparency around CBD products is essential since it can make all the difference between results and personal experience. It is crucial to purchase products from reputable CBD brands because of the lack of regulation in the cannabis space.
In 2017, The Journal of the American Medical Association reported that 26 percent of 84 products tested had lower doses of CBD than what the bottle said.
One of the best signs to look out for when choosing a CBD oil that's good quality is whether or not it's been tested by a lab. Not to sound like a broken record, but this extra step is vital for separating shady brands from well-established ones.
Third-party lab testing analyzes a brand's products and looks into purity and potency. Labs gather the results and provide a brand with a Certificate of Analysis. This unbiased seal of approval backs up and confirms that what the brand is selling is true.
High-Quality CBD Oil From A Brand You Can Trust
Any good CBD brand has this certificate easily available on their website. At Cheef Botanicals, we take pride in our brand transparency. We easily provide all lab results and third party verification on our website.
Built from 25 years of combined experience in the organic food industry, our CBD brand makes it easy for customers to see where and how we source all of our ingredients.
Aside from presenting clear ingredient lists and extraction methods on our website, our extensive customer reviews and lab testing easily backs up what we have in stock.
Countless CBD advocates have praised Cheef Botanicals since we only use organic, vegan, cruelty-free, and high-quality ingredients.
Choosing High-Quality CBD Oil Products (Final Thoughts)
So, is CBD right for you? That's really not up to us to decide, it's up to you! What we can tell you is that CBD is generally well-tolerated to use. There are several forms of CBD oil, each also extracted differently.
Many CBD experts suggest using full-spectrum oil for the best results. However, that depends on you and what your goal is. Your best bet is to experiment with different products and see what makes you feel better.
Remember to always start with the recommended dosage on the package for the best results. You can increase your dose over time if you feel comfortable. If you're new to CBD, start with the low dose recommendation.
Where you buy your CBD can completely alter your experience. So, don't forget to do your research and find a trustworthy company.
Not sure which CBD product is right for you??? Take the quick quiz to find out!