Are you visiting a friend in Utah and forgot your CBD at home! Well, listen, while reading this won't instantly make a bottle of CBD oil appear in your carry-on; you can use this as a guide to finding where to buy CBD oil in Utah.
Please keep reading to learn more about the legalities of hemp-derived CBD in Utah and where to find it!
What Is CBD?
Cannabidiol (CBD) is a phytocannabinoid found naturally in the hemp plant. CBD accounts for up to 40% of the plant's extracts, while the other 60% comprises hundreds of other natural cannabinoids. The cannabinoid interacts with our endocannabinoid system (ECS), which regulates and balances many processes in the body, including immune response, communication between cells, appetite, and metabolism!
CBD comes in many products, like topicals, edibles, oils, vaporizers, and even the most unlikely things like shampoos!
The CBD market is always teeming with new ideas, and we're constantly bombarded with the "next best thing." While that's all good and well, the classic and fan-favored CBD ingestion method is through CBD oil. Hemp-derived CBD oil is just one of the great products from the versatile cannabis plant.
What is CBD Oil?
CBD oil is made from… you guessed it! The hemp plant. You can take this tincture orally, sublingually underneath the tongue, or mix it into your favorite food and beverages — just like the hemp plant, CBD oil is extremely versatile.
Until recently, THC was the best-known compound found in cannabis. It is the most active compound responsible for the mind-altering effects when indulging in marijuana. CBD, in contrast, is not psychoactive and does not change a person's state of mind when enjoying any products infused with it.
However, just because you don't feel intense feelings from this compound doesn't mean it is not working in your body. Remember the ECS mentioned earlier? Everyone has one! Except for insects, so that fly you just saw in your room can't benefit from CBD oil, so please screw the cap on tightly!
Is CBD Oil Legal In Utah?
CBD comes from both hemp and marijuana, and in the state of Utah, both are legal. Marijuana-derived CBD products are illegal on the federal level but legal under some state laws. That's the case in Utah! In 2014, Utah legalized low THC CBD oil for approved patients only. Patients needed to have a letter of recommendation from their physician to purchase and use CBD oil.
Lawmakers approved House Bill 3001, the Utah Medical Cannabis Act, in 2018. This legalized the use of hemp-derived CBD and hemp production. It also legalized the sale of and use of hemp-derived products as long as they contained no more than 0.3% Delta 9 THC. Furthermore, this gave the people of Utah full access to CBD products without a doctor's recommendation.
Then in December of 2018, the federal government passed the 2018 Farm Bill. This bill fully legalized hemp and all its parts, as long as the THC level in these products didn't exceed 0.3% THC. The government classifies hemp containing more than 0.3% THC as marijuana.
The consumption of marijuana-derived CBD became legal in 2018, but each state has the final say about legalities within its jurisdiction. The Utah Medical Cannabis Act allowed patients with a medical cannabis card to purchase medical marijuana products in Utah.
All of this to say, you do not need a hemp extract registration card of any sort to purchase CBD in Utah.
How Old Do You Have To Be To Buy CBD Oil In Utah?
Utah law states that people of all ages can purchase, possess, and consume CBD as long as it is hemp-derived and contains 0.3% THC or less. It is recommended that minors get clearance from their doctor before they start regular consumption of CBD.
Although buying CBD oil is legal for all ages, it's illegal for someone under 21 to use marijuana-derived CBD oil without a patient card. These individuals will need to submit a petition and be approved by the state's Compassionate Use Board to receive their medical card.
Where Can I Buy CBD Oil In Utah?
There are many places where you can purchase CBD oil in Utah! But why would you opt to purchase your CBD products from anywhere else but Cheef Botanicals? We partner with the best hemp farms in Colorado to bring you high-quality, organic CBD products. Our broad-spectrum CBD oils contain the plant's essential oils, terpenes, and of course, CBD!
We carry a large selection of CBD products, not just strictly CBD oil. We carry topicals, concentrates, vape cartridges, premium CBD flower, and CBD skincare products! And because we are an online retailer, we have the pleasure of providing you with tons of options. At times, in-person CBD retailers will not carry a wide array of products and limit your choices. Here at Cheef, we're at the forefront of CBD and the latest and greatest products.
Save an extra 15% when you use the code UTAH15 at checkout today!
Here are a few places in Utah where you can purchase CBD products!
Koodegras CBD Oil
Rocky Mountain Hemp
Farm to Pharma CBD
Can CBD Oil Be Shipped To Utah?
We can ship CBD oil right to your front door in Utah! Whether your cup of tea is full spectrum CBD oil or broad spectrum products, we've got what you need. The best CBD oil doesn't just come from hemp plants; it comes from Cheef! We are a reliable CBD supplier and pride ourselves in providing free shipping on all orders. That's right, no matter how big or how small your product is, the shipping is on us! No minimums, no limits.
We'll do you an even better one! Sign up for our newsletter and get 25% off your entire first order! We also offer a 30-day money-back guarantee, so if you're not satisfied, you can get a full refund on your purchase. It's a foolproof plan for your first CBD purchase ever! Or, for those veteran Cheef fans, we are constantly coming up with ways to make your CBD purchasing experience a breeze.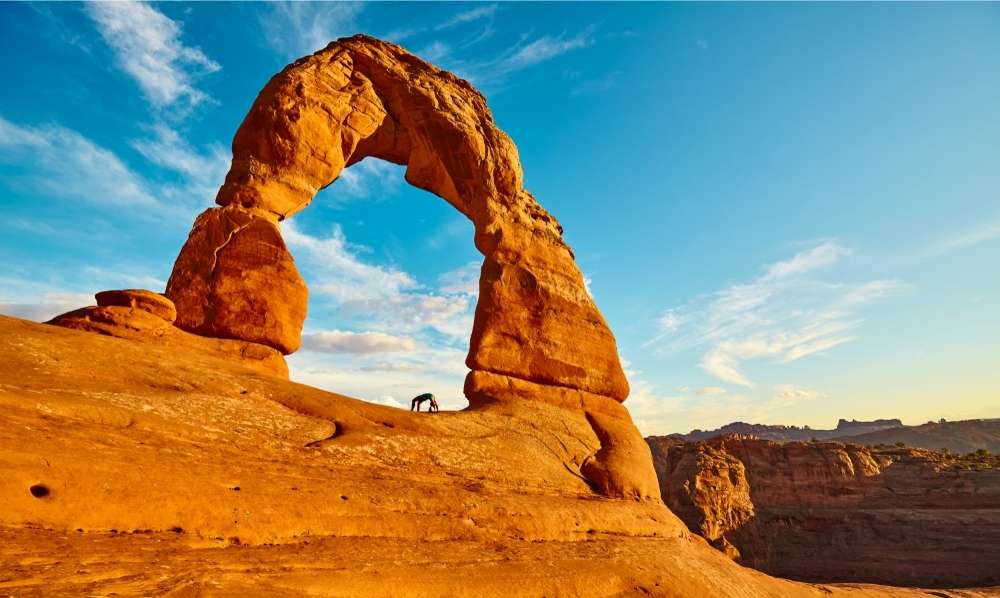 Final Thoughts – Where to Buy CBD Oil In Utah
If you find yourself typing the words "CBD oil Utah" into Google, we have imminently failed at our goal here. You and I both know that Cheef should be your ONLY destination for quality hemp-derived CBD products. Just in case you find yourself wanting us to ship some CBD out to you in Utah, Utah CBD laws have made it so that it's easy for you to receive your package! That's right, no restrictions!
Industrial hemp specifically cultivated and grown for medicinal use is one of nature's many gifts! Don't panic; it's all organic. At least it is here — always — at Cheef.