Living in the Bluegrass State and looking for CBD oil? In that case, you might find yourself looking up specifics of CBD oil Kentucky state laws. You might also feel unsure how or where to get CBD oil in Kentucky. Rest assured, we are here to change that.
When buying CBD keeping up to date with local laws and finding a quality product are two big priorities. While these things might seem complicated at first, they are much simpler than they initially appear. To learn more about CBD in Kentucky, its legality, and some favorite products from Cheef Botanicals, please read on!
Is CBD Oil Legal In Kentucky?
Yes, CBD oil is legal in Kentucky! However, when you buy CBD oil, you must ensure it is made with hemp-derived CBD. Hemp-based CBD products were made federally legal through regulations established in the 2018 Farm Bill. The Farm Bill overhauled the regulations of hemp production, allowing farmers to grow industrial hemp legally in the United States.
The Farm Bill defines hemp as a cannabis plant containing 0.3% THC or less by dry weight. Cannabis plants over this number are defined as marijuana, unsuitable for legal CBD products. Any hemp-derived CBD products you buy should be made exclusively from industrial hemp-derived CBD. This ensures you are following federal law and getting the best quality CBD available.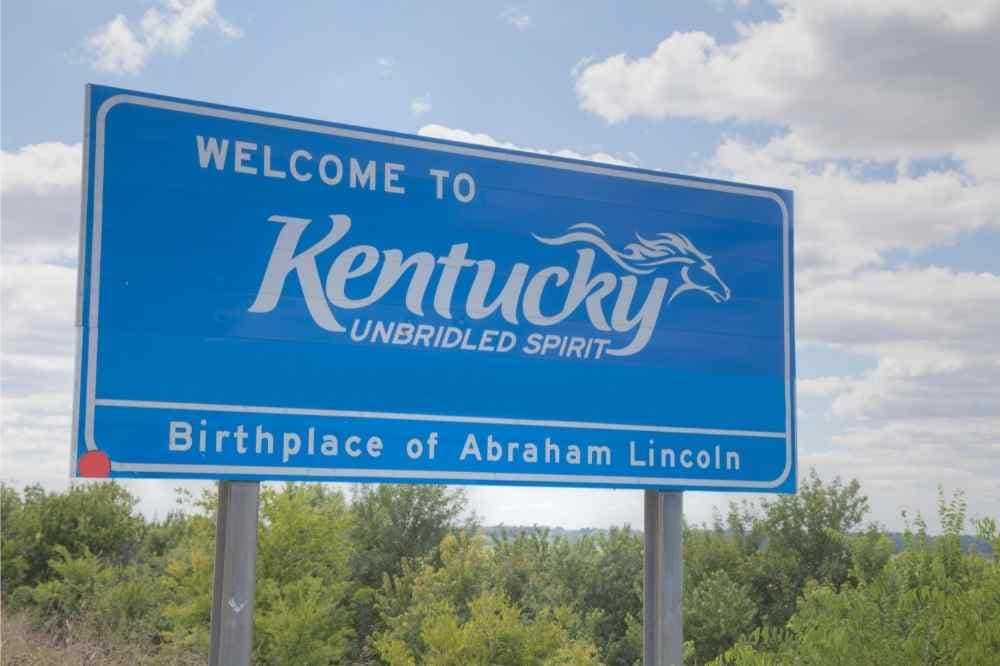 How Old Do You Have To Be To Buy CBD Oil In Kentucky?
Kentucky residents must be 18 or 21 years old to purchase CBD products. This is the standard requirement you will find most states upholding. Excepting smokeable or vape products, there is no official rigid age requirement to regulate CBD purchase. However, most shops will follow the general rule of thumb–restricting sales to those 21 and up.
Where to Buy CBD Oil In Kentucky?
If you want the best CBD oil in Kentucky, you can depend on a premium product from us at Cheef Botanicals! We offer a wide variety of high-quality hemp-derived CBD products like our super popular CBD gummies, various strains of CBD hemp flower, and our potent CBD relief salve. To get a great deal on these products and more, use the code KENTUCKY15 for a 15% discount!
If you prefer to get your CBD from a physical store, plenty of convenient options are available for interested Kentuckians. Some CBD specific stores you can find in Kentucky are:
Kentucky Gold CBD – 8001 Bardstown Rd, Louisville, KY 40291
Dwell Wellness – 173 E Brannon Rd, Nicholasville, KY 40356
Horizon CBD – 3830 KY-54 #101, Owensboro, KY 42303
502 Hemp Wellness Center – 201 Moser Rd, Louisville, KY 40223
Can CBD Oil Be Shipped To Kentucky?
CBD oil can be legally shipped to Kentucky, so you can enjoy the convenience of having your favorite Cheef products delivered right to your doorstep. Because we want to give you all of the best benefits we can, we also provide free shipping on all orders, no matter the size.
When you put in an order with us, not only is our shipping free, it is also quick! We just need 24-48 hours to process and prepare your order following your checkout. After that, we will send your package out of our warehouse and straight to your home. Order from us and enjoy the therapeutic power of CBD oil without even needing to leave the comfort of your Kentucky home!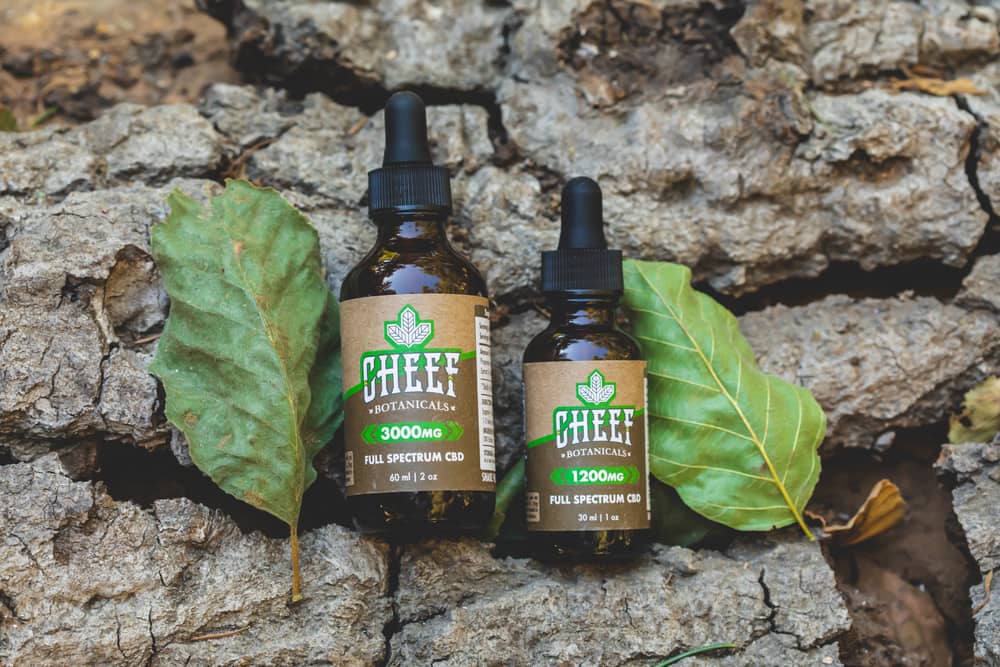 Why Choose Cheef Botanicals?
When you shop with us at Cheef, you're choosing to work with an expert team of health-conscious cannabis enthusiasts with over 25 years of experience working in the organic food industry. All of the work we do involving hemp is intended to bring holistic wellness and the benefits of nature to our valued customers. When you choose a Cheef product, you can rest assured knowing that we made it using all-natural processes, organic ingredients, and cruelty-free practices.
As a specialized CBD retailer, we have an exceptionally knowledgeable customer service team. Our team is ready to answer any questions or concerns you may encounter, so you never have to feel alone during your CBD journey. If you ever have questions, give us a call, and we will be happy to assist you.
CBD Oil Alternatives
If you would prefer to take CBD in a form other than oil, you'll be happy to know that one of the things that has made CBD so popular is its flexibility. CBD is suitable for use in various applications, so we include it in many different products to take advantage of this.
Each of these products is intended to provide consumers with unique benefits applicable to specific situations. These benefits range from portability and ease of consumption to varying effects based on how the CBD is metabolized.
CBD Edibles
CBD edibles bring the therapeutic benefits of CBD into a tasty and enjoyable form. Edibles provide you with a low-profile way to take CBD, so you can have relief with you, no matter where you find yourself. Because CBD edibles are processed in the digestive system, they impart the consumer with long-lasting effects. These can last for six to eight hours, providing those with frequent discomfort relief throughout the day.
At Cheef Botanicals, we offer multiple options of edible products:
Gummies
Tincture
Capsules
Honey Sticks
CBD Concentrates
CBD concentrates give consumers an extra potent CBD option. Concentrates are the most potent way to take CBD, making them a good option for experienced CBD enthusiasts. These products can also benefit consumers experiencing prolonged periods of discomfort or require a product with a very fast onset time. You can consume concentrates by vaporizing them on a dab rig, incorporating them into food, or mixing them with hemp flower.
We provide a few forms of concentrate, each suited to specific applications:
Wax: Wax will appear as an oily amber-toned putty, sometimes resembling batter. It is typically consumed using a dab rig but it can also be smoked or infused in edible products.
Isolate: Isolate comes in powder form and consists exclusively of pure CBD with no additional cannabinoids or terpenes. Isolate can be vaporized, smoked, or incorporated in edibles.
Distillate: Distillate is a 90% pure CBD extract created using a supercritical C02 extraction — the cleanest method for creating a CBD concentrate. Distillate can be vaporized, smoked, or incorporated into edibles.
CBD Flower
Our CBD Flower is the classic way to enjoy hemp! Roll it up, pack it in a pipe, or fire up your favorite herbal vaporizer, and CBD flower will relieve your tension. Smoking CBD gives it an almost immediate onset, perfect for finding your happy space right when you need it.
We source our CBD from only premium Colorado hemp farms so we can provide our customers with top strains like:
Kush Mintz
Zkittles
Gorilla Glue
Hawaiian Haze
For more premium CBD Hemp Flower, please stop by our online store!
CBD Vape
Vapes are a popular and tasty way to consume CBD.  They provide consumers with a fast onset time and super low profile consumption method, perfect for getting your CBD dose while out of the house. Vapes are also portable and produce no lingering smells, furthering their usefulness in day trips through their added stealth factor.
Some vape flavors that have become customer favorites are:
Fruity Cereal
Cactus Cooler
Sour Diesel
Blackberry Kush
Final Thoughts – CBD Oil Kentucky
Wellness-minded individuals everywhere value the benefits provided by high-quality CBD oil. Kentucky residents can enjoy this quality for themselves when they get their CBD oil from a trusted source, like from us at Cheef Botanicals. We always strive to provide the best quality CBD, using nature's healing power to provide our customers with the wellness they deserve.
The next time you need CBD products like oil, flower, or vapes, give us a visit at Cheef! We would be happy to have you as a part of our family.