Dry, irritated skin. Wrinkles, lines, and scarring. Feeling achy. Sometimes your skin needs a little extra oomph! That's what a good topical cream is for. The best topical creams will fight all of those symptoms and more.
When choosing a topical cream, it's important to always look for the right ingredients. Some are more beneficial than others. The beauty industry is growing, and many commercial topical creams are pouring into the market. But are all of them safe to put on your skin? Are they all effective? The short answer is: No. Luckily we can help you quickly narrow down your search and find the right topical cream for your specific needs.
What is Topical Cream?
The beauty industry is constantly expanding as we learn more about the benefits of particular ingredients and products. This includes topical creams, which are great to use if you're looking for healthy, rejuvenated skin or need relief from minor skin problems.
Simply rub topical cream on problem areas (or just about anywhere on your body), and you'll notice improvements in your skin's health and appearance as you continue this daily routine. For the best results, always look for natural, beneficial ingredients. We'll go over that in a bit.
What is Topical Cream Used For?
Topical creams are for more than moisturizing your skin, although that's definitely one perk. Topicals have a range of applications that make them the perfect addition to any beauty routine. You might find that it's your favorite part of the process!
Moisturize Your Skin
There's just no denying that topical creams will moisturize your skin. Cream is thicker than lotion, meaning it will often stay on top of your skin for longer. Since it's not absorbed right away, a topical cream will help your skin lock in moisture while also protecting it against dry air and other elements. You'll notice your skin becoming less dry the longer you use topical creams.
Heal Abrasions and Scrapes
Since topical creams protect your skin from the elements, you'll often notice that superficial cuts and scrapes heal faster when you use them. Having healthier, moisturized skin also reduces scarring.
Reduce Soreness
Topical creams may include ingredients that reduce inflammation. When absorbed by the skin, they can soothe joint and muscle discomfort. Some topical creams also include ingredients that can distract you from pain and provide comfort with cooling or warming sensations.
Promote Relaxation
Enjoying a topical cream massage can promote relaxation, especially if the topical includes soothing ingredients. Athletes looking to rest after a tough workout will find topical creams very useful. So will people who sit at a desk all day and are seeking relief from their daily stressors.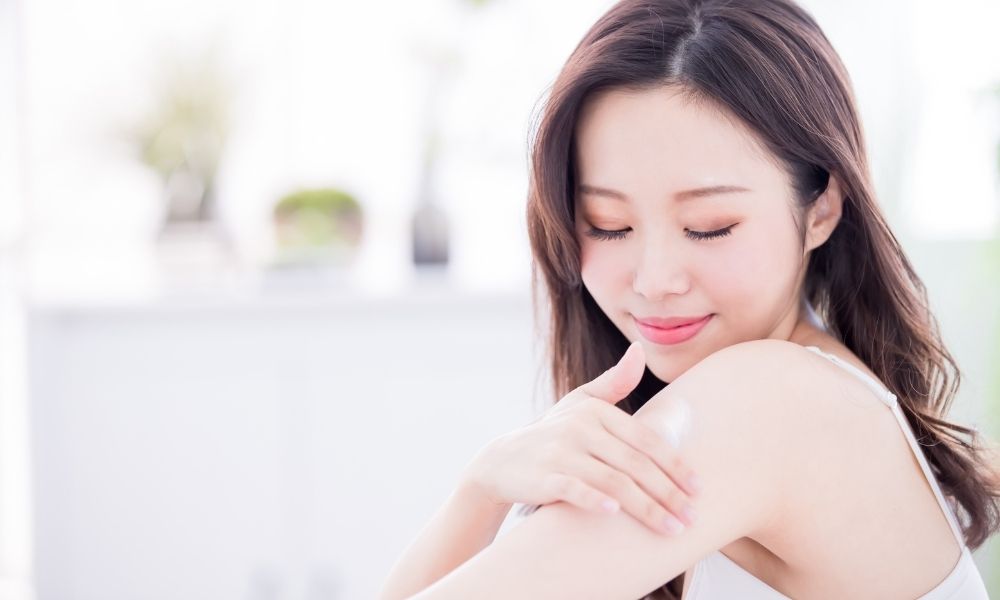 Are Topical Creams Safe to Use?
Topical creams are very safe! They work fast to relieve irritation and itchiness on the surface of your skin without entering the bloodstream. But, don't apply topical creams near your eyes or directly on open wounds. Don't use them with heat, including a pad or water.
The main side effect of topical creams is a possible allergic reaction. This is especially common if you choose a topical cream that has unnatural ingredients and chemicals. Stop using topical cream if you notice a rash or feel a burning sensation. If you feel uncomfortable, remove the cream with a towel and contact a doctor.
What Are the Best Topical Cream Ingredients?
While most topical creams are safe and beneficial, some commercial topical creams may contain chemicals or other unnatural ingredients that are bad for your skin and health. Always look for topical creams that have natural, organic ingredients. Here are some specific ingredients to look out for.
CBD
CBD is an excellent addition to topical creams since it can boost its soothing and anti-inflammatory effects. CBD is non-psychoactive, meaning it won't get you high. CBD topical creams won't even enter your bloodstream.
Instead, CBD topical creams target cannabinoid receptors in and under your skin. These receptors are part of your body's endocannabinoid system (ECS). The ECS is what helps you maintain balance and overall well-being. When CBD interacts with the specific receptors in your body's skin, you'll feel quick relief from discomfort, aches, and inflammation.
Candelilla Wax
Candelilla Wax is known for hydrating parched, scaly skin. It will enhance your skin's smoothness, reducing stretch marks, wrinkles, and age spots.
Calendula Flowers
This ingredient is used in effective topical creams because it can firm your skin. You'll notice tighter skin almost immediately. Calendula flowers also have anti-inflammatory and antioxidant properties that will protect your skin's elastin and collagen with daily use.
Olive Oil
Olive oil can moisturize and hydrate skin. Plus, it kills bacteria that lead to acne! You'll notice a decrease in acne when you use topical creams with olive oil.
Coconut Oil
Coconut oil might be one of the most beneficial oils for your skin. It hydrates skin, which is already a great reason to use it. It helps also protects skin and locks in moisture. But it also smooths skin and reduces fine lines and wrinkles.
Jojoba Oil
This is another moisturizing oil that also has the additional benefits of being antibacterial and an antioxidant. It's thought to speed up wound healing as well. Jojoba oil is definitely an ingredient to look out for!
Fennel Essential Oil
This is a great ingredient for irritated and dry skin. Many people with sensitive skin pick topical creams that have this ingredient because of its antioxidant and anti-inflammatory properties. Fennel essential oil may also reduce the look of large pores too.
Peppermint Essential Oil
This essential oil has antiseptic and antibacterial properties. Several dermatologists recommend peppermint essential oil for people with acne since it will soothe irritation and kill bacteria at the same time.
Frankincense Essential Oil
Rejuvenate your skin with frankincense! This essential oil will reduce wrinkles, age spots, scars, and stretch marks.
Vitamin E
This is a powerful antioxidant. It's a great addition to topical creams because it can reduce UV damage to your skin. It also protects your skin from damage caused by free radicals. You'll notice that your skin is healthy, glowing, and nourished.
What Are the Best Topical Creams?
When looking for an effective topical cream, it's important to make sure it has natural, organic ingredients and no harsh chemicals. If you're looking for the most benefits, you should also pick a topical cream with CBD. CBD synergizes with the other ingredients in a topical cream to not just rejuvenate your skin, but relax, comfort, and soothe you.
Why Choose Cheef Botanicals
The CBD beauty market is always growing. This means you'll find an abundance of topical creams online. Though this can be a bit overwhelming, finding the best product isn't as hard as you may think. Here is how to narrow down your search and trust us with your skin and beauty routine.
Organic, Natural Ingredients
Cheef Botanicals only sells CBD products with natural, organic, vegan ingredients. They never contain harsh chemicals, preservatives, or artificial flavors and scents. There are no GMOs. We want our CBD salve to be healthy, trustworthy, and effective.
Certificate of Analysis
Every batch of CBD salve comes with a Certificate of Analysis. This means that it was third-party tested for effective, quality CBD and a lack of contaminants.
Home Grown CBD
All of our CBD products are sourced from hemp grown in the United States. When the Farm Bill was passed in 2018, it regulated the CBD market in all 50 states.
There are strict rules for growing and manufacturing hemp, which means that you always want to look for a CBD company that uses local CBD. Imported CBD doesn't have to follow the same regulations, meaning it could be low quality or have harmful ingredients.
Customer Reviews
When it comes to CBD, it's so important for our customers to experience its positive benefits. We always allow customers to share their unique experiences so others can better understand what each product might do for them. We also have a money-back guarantee policy, since we want to ensure that you get the right product for your unique needs.
Great Customer Service
We have a dedicated customer service team that's always available to answer your questions and concerns. We know some people might be new to CBD and want to learn more about its benefits and effects, so our service representatives are here to take your call!
Other Popular CBD Topicals
Our CBD salve is perfect for recovering athletes, hard workers, and people with joint discomfort. The natural ingredients and CBD work together to create a soothing experience once it's massaged on the skin. This balm penetrates deep than a typical crema or lotion, and it provides speedy, targeted relief in as soon as five minutes.
But, Cheef Botanicals has a collection of other awesome CBD topicals for every need. Check these out!
RELATED: CBD CREAM NEAR ME [YOUR LOCAL GUIDE TO RELIEF]
Final Thoughts – Topical Cream
Topical creams are becoming more and more popular. That means they are becoming more and more available! But, not every topical you come across is worth slathering onto your skin. In fact, there are many you should avoid.
When looking for a topical cream, always choose one that has natural, organic ingredients with proven benefits. And always consider a topical cream with CBD, which will only boost the positive effects and provide even more relief. Once you know what to look for, it will be easy to choose a topical that has the right ingredients for your specific needs. Whether you're seeking to moisturize dry skin, reduce wrinkles, or fight aches and discomfort, Cheef Botanicals' CBD topicals are a great choice for you.
Not sure which CBD product is right for you??? Take the quick quiz to find out!