Do you struggle with stiff joints, tight muscles, or skin irritations? If so, then you might be aware of CBD topicals. These skin products can penetrate deep and target specific areas. Most of them contain hundreds of beneficial compounds, which is excellent news. However, one concern is the possibility of failing a drug test because some CBD topicals might contain tiny amounts of THC. They definitely won't get you "high" but, will a CBD topical show up on a drug test? The CBD will not, but there could be some concerns about THC. Allow us to explain.
What Is CBD?
CBD (Cannabidiol) has become quite popular amongst the health and wellness community. It belongs to a group of chemical compounds known as cannabinoids. Like CBD, most cannabinoids come from the cannabis plant, but don't let this fool you into thinking CBD gets you high. On the contrary, CBD alone does not give users the "head high" that cannabis is responsible for.
Out of the hundred-plus cannabinoids in cannabis, THC (Tetrahydrocannabinol) is the one that gets you "high". So remember, CBD offers most of the benefits of cannabis without the head high. THC provides many benefits of cannabis, including the head high. Now, let's move forward to see if CBD topicals can show up on a drug test.
 Are you unfamiliar with CBD? Do you wonder what to expect? Check out this article next.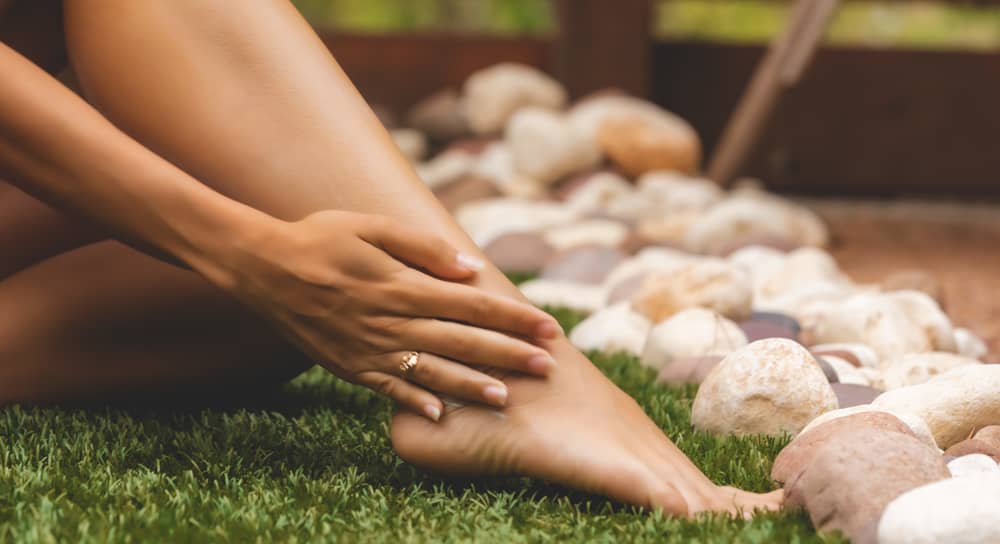 How Do Cannabinoids Work?
Cannabinoids, like CBD, interact with the endocannabinoid system (or ECS, for short). This system is a "control and regulatory" network in the human body which governs:  
Appetite

Pain and inflammation

Immune function

Body temperature

Circulation
Some of you may wonder, how could CBD interact with the ECS if you rub it on your skin? Did you know that cannabinoids, like CBD, can penetrate all layers of the dermis (skin)? Surprisingly, their effects can permeate muscles and even reach joints and ligaments!
Your skin is covered with special cannabinoid receptors, which are also a part of the ECS. This is why CBD and other cannabinoids make great ingredients for topicals.
What is Topical CBD, Will it Show Up On a Drug Test?
CBD topicals are cannabis-based products that consumers use topically. You don't ingest them; rather, you apply them externally on your skin. Generally, manufacturers incorporate a base to help the CBD absorb into the skin. 
Bases also help to give the product the right consistency. In some cases, this base is water, but it can also be a type of oil. Oil makes a great base because CBD naturally binds to fat cells. The most common examples of oil bases used in CBD topicals include:  
Avocado oil

Coconut oil

Jojoba

Vitamin E

Shea butter
A CBD topical will have different basic properties depending on the underlying base. For example, water-based products absorb the quickest into the skin, although they don't last as long. As for oil-based topicals, they have a higher absorption rate, and they can penetrate the surface easier.  
Variations of CBD
It's important to realize that some CBD topicals can contain other phytocannabinoids. It all depends on which underlying ingredients the manufacturer decides to use. Manufacturers use variations of cannabinoids to cater to different consumer needs. For example, there are three basic types of CBD products:  
Isolate
Products made from isolate have been distilled and manufactured. The other components of the cannabis plant (phytocannabinoids, terpenoids, and flavonoids) have been removed, thereby only leaving the CBD.  
Broad-spectrum
In these products, you can find all of the elements found in cannabis except THC. Broad-spectrum is like Full-spectrum with no THC. 
Full-spectrum
Also known as whole plant CBD, these products incorporate all components of the cannabis plant. In other words, "the whole plant" is utilized, meaning that the profile of phytocannabinoids, terpenoids, and flavonoids is kept intact. There is also a substantial amount of research suggesting that this form is more effective due to the entourage effect.
Consumers should understand that the amount of THC in full-spectrum cannot breach the 0.3%. This level is minuscule, even if you smoke this amount of THC you will not get high. As for drug test concerns, remember the detection of cannabinoids in isolate, broad, and full-spectrum products may have different results.
Will Topical CBD Show Up On a Drug Test?
According to most studies, it shouldn't, but there is the slightest possibility. In all actuality, no drug test screens specifically for CBD because it's a legal chemical (it does not cause any form of intoxication). As a result, if they are manufactured correctly, CBD topicals that don't contain THC (isolate and broad-spectrum) should not show up on a drug test. So let's discuss full-spectrum topicals and drug tests.  
Do you remember the difference between isolate and full-spectrum? To reiterate, full-spectrum products can contain trace amounts of THC. According to federal law, these amounts are minuscule; CBD products must be made from the hemp variant of cannabis. Therefore, all legal CBD products should have less than 0.3% THC. 
Even though it can't get you high, there still might be some concern with full-spectrum topicals and drug tests. However, most researchers seriously doubt that any full-spectrum topical can produce enough THC to fail a drug test. Plus, the result may vary depending on what type of drug test it is. 
Different Drug Tests
The most common type of drug test is a urine analysis test. But, did you know that there are four different ways to test for drugs, and each test can have different results when it comes to THC? Let's familiarize ourselves and quickly go over the basic types of tests and how long each can detect THC. 
Urine Test: Can detect THC use within 3 to 30 days (depending on the frequency of use). 
Saliva Test: Can detect use up to 24 hours.
Hair Test: Detection for up to 90 days.
Blood Test: Detects THC use within 30-60 days.  
Many experts point out that topical cannabinoid applications do not absorb into the bloodstream, which makes it pretty much impossible to test positive for THC. One study from 2017 concludes that the use of THC-rich topicals will not cause the user to test positive with blood or urine tests. Although there is some anecdotal evidence to suggest otherwise, therefore it's best to proceed with caution. 
 So, to review, let's break it down as follows:  
Isolate topical

– These should not show up on any drug test.

Broad-spectrum topical

– These should not make you fail a drug test. 

Full-spectrum topical

– These most likely won't show up, but it's not 100% certain. 
Note to consumers: there is one exception to this rule, transdermal patches. These products are specifically designed to have cannabinoids penetrate deep. Some transdermal applications may reach the capillaries, which then causes them to enter the bloodstream. So, if the CBD transdermal is a full-spectrum product, it's possible that some THC could enter the bloodstream.
What Type of Topical CBD Products Are There?
There are five basic kinds of topicals available today, each with its advantages:  
Skincare Products
There is a wealth of topicals used for skincare, including CBD lotions, moisturizers, and face creams. Using CBD topical is the next big trend in the beauty industry, especially since studies indicate that CBD may have some real benefits for skincare.  
Bath Salts/Bombs
Everyone loves a nice, warm soak in the tub to melt away the soreness of a long day. As a result, the cannabis industry has developed a wide range of CBD bath products that many users find exceptionally helpful. These topicals work great for applying CBD to 100% of your skin and hair. 
Balms/Salves
These are similar to the skincare products mentioned above; however, the CBD concentration is much higher and always uses an oil base. This combination makes CBD salves/balms particularly potent.
Lubes
CBD-infused lubes are becoming increasingly popular. Pleasure is another factor that may be regulated through the ECS, thereby promoting sexual pleasure and function.  
Gels/Transdermal Patches
These are the thickest and most powerful types of CBD topical. They are specially designed for maximum penetration in the skin. 
Due to the absolute explosion of interest in cannabis-based products, CBD topicals are among the fastest-growing segments of this market. Many consumers find these products exceptionally helpful and effective.  
The American Academy of Dermatology stated that CBD topicals hold tremendous potential for many skin conditions. These results sound promising, and choosing a legitimate company is the first step in the right direction. So what separates good CBD companies from the bad?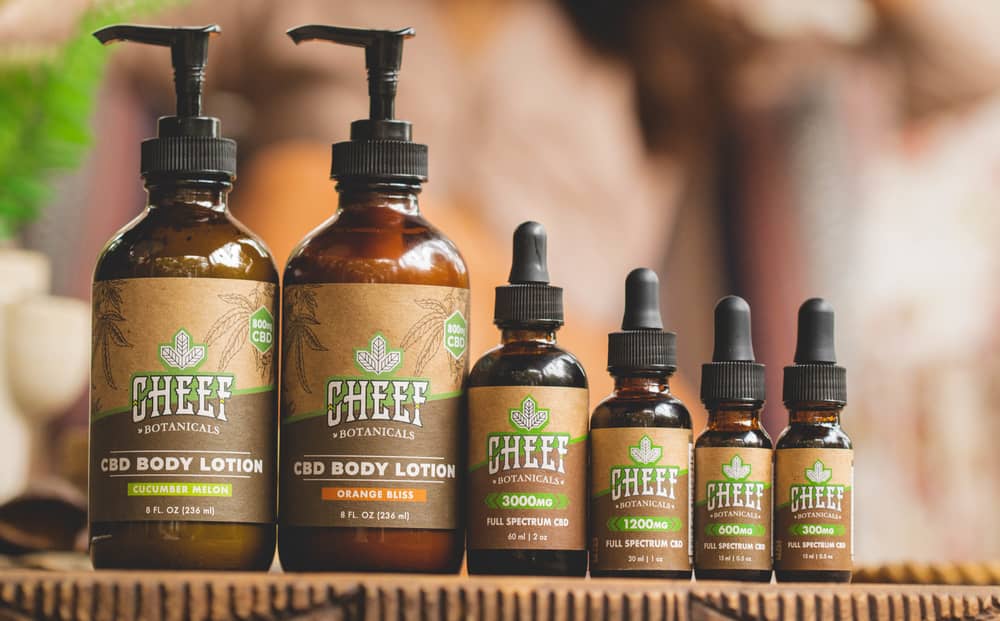 Choosing the Right Brand
If you are thinking of using a CBD topical, be sure to use a premium product from a legitimate brand. Before your purchase, you may wish to review some of these tips:  
1) Find out if the product is full-spectrum or isolate
If your work or school requires mandatory drug tests, you should determine if there are any trace amounts of THC in the product. Remember, full-spectrum topicals offer the most benefits, but they have minuscule THC. However, it's highly unlikely with the legal parameters to test positive for THC while using a full-spectrum CBD topical.   
2) Request a certificate of authenticity
This comprehensive document will include lab results to make sure that you're getting a high-quality, legitimate product. Additionally, COAs can identify if a product has THC or not and how much is present. 
3) Don't believe outrageous claims
If something sounds too good to be true, then it probably is. 
4) Consult with your doctor
It's always best to let them know. However, the American Academy of Dermatology has pointed out that CBD topicals have minimal side effects. 
5) Read the label
Make sure you're not allergic to any of the other ingredients.  
CBD oil is exceptionally safe, and CBD topicals are even more reliable. They're effective and useful. Topical CBD may help soothe away many bothersome issues ranging from soreness to stiffness. Plus, if you choose the right product, you can rest assured knowing that it won't show up on a drug test! You might also want to try CBD flower for quick effectiveness! However, odds are any CBD from hemp is highly unlikely to produce dirty results. Remember, full-spectrum CBD has the most to offer!
Not sure which CBD product is right for you??? Take the quick quiz to find out!