It's happened to all of us. You've got a good book or some study material and suddenly find that you've been reading the same sentence several times. Even if we're interested in the text, we sometimes need help with how to focus on reading.
Many areas of our lives benefit from minimizing distractions and training our brains to concentrate on books or notes. This guide has the essential information to make you a reading machine, so let's first examine why we should practice concentration and how to focus on reading.
Why is it Important to Focus When Reading?
Technology can be an incredible tool, but it can also make us feel like we constantly need to pay attention to several things at once. In a world of constant stimulation, training our minds to stay focused is crucial. Focusing while reading helps us to comprehend and absorb valuable knowledge. Think of it as an exercise for your brain, which we need to keep in shape just like our bodies!
Researchers have found that, while online connectivity can help us communicate, it can also hinder our ability to take things in moderation. When we read or take notes, we are forced to stick with only one thing. In addition to focusing our mind, reading also reduces tension, prepares us for sleep, and even increases our ability to empathize.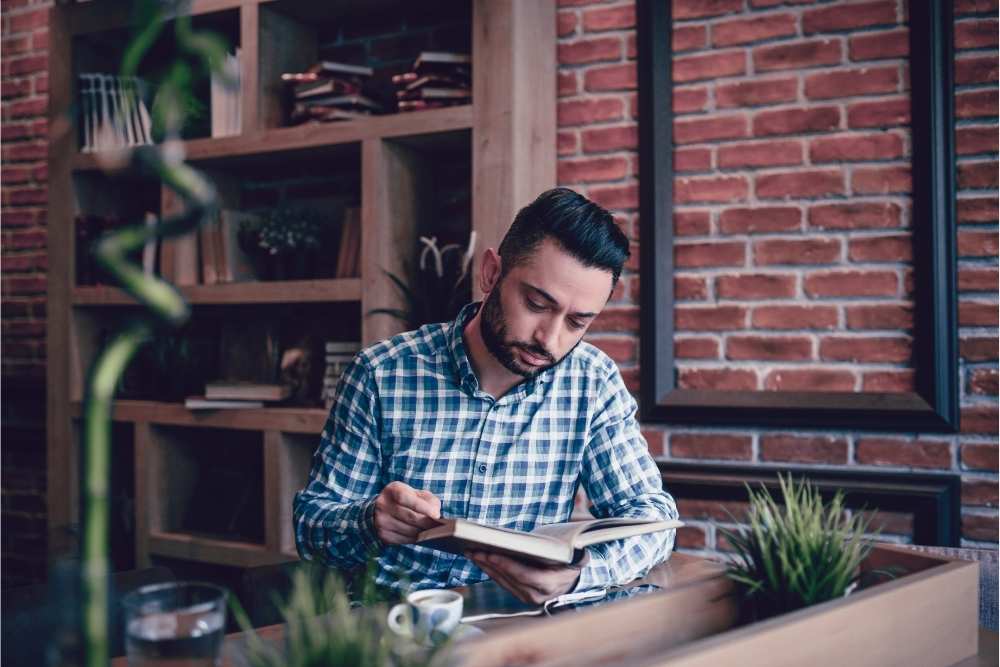 How to Focus on Reading
To help you stay focused when reading, we've assembled our best tips and information on time management and handling distractions like social media. Use these techniques the next time you start reading a book and keep in mind that everyone has their own preferences. Feel free to adjust these methods or combine a few to keep yourself focused.
Putting Yourself in the Right Environment
There's a reason you don't see many people studying for their midterms at a concert or cracking open some books in the middle of a party. When distractions surround us, reading can sometimes seem like a boring alternative.
Instead, make time for work and important activities before moving on to hanging out with friends or scrolling through social media. When we manage our time, we get the most information out of our reading material and have a better time socializing because we know that we've already taken care of work.
Meditation
Meditation is a great way to reduce tension from daily worries and center our attention. Make some time to sit on your own, push away thoughts, and live in the moment. Mediating every day or every few days puts our priorities into perspective.
Think of your mind like a ski slope. As the day goes on, our thoughts carve trails through the snow until we default to certain ways of thinking. Meditation is like a fresh layer of snow over those thought patterns, allowing our brain to concentrate on pressing information and engage with the material we need to read.
Set Goals
It can be easy to set something important aside for another time but try not to form a habit of procrastination. Rather than telling yourself you need to finish a whole book or even a whole chapter, set little goals for each day. Small milestones are a great way to keep yourself going without feeling like you're doing something boring.
Use a planner to help yourself get into a routine. If you know a particular distraction might pull you away from work, schedule around that distraction. For example, if your friends or siblings regularly ask if you want to hang out in the evening, plan for a break at that time.
A good routine doesn't mean going until you drop. Start planning to read until you reach a certain page, or for 30 minutes. Just like exercise, taking 10 minutes or so to get back your stamina could be the difference between a great reading session and a hard one.
Exercise Before Reading
Studies have shown that exercise boosts cognitive function, which in turn helps concentration. Similar to meditation, exercise alleviates tension and increases our stamina. Before you read, first try going for a walk, run, or doing some full-body workouts for better mental clarity.
Take care of your mind by keeping your body in good shape. You might find it most beneficial to get some quick workouts during your reading breaks, which is an excellent option if you don't find it too distracting. Use music to warm up, cool down, or transition from reading to exercising.
Improve Your Diet
One of the most important tips for focus-enhancing nutrition is to eat a healthy breakfast. Many people try to skip their first meal of the day or wait until lunch, but experts believe a missed breakfast is related to decreased attention spans. The best breakfast foods for your brain's health are high-fiber whole grains, dairy, and fruits. Other cognitive-boosting foods include:
Fish: rich in omega fatty acids, which are fantastic for the brain. Alternatively, use fish oil capsules to get these benefits.
Caffeine: raises alertness
Nuts: abundant in antioxidants
Blueberries: may protect the brain from some age-related deterioration
Using CBD to Help You Focus on Reading
Our minds and bodies work hard, and one of the most important systems within us that allow us to focus and read is our endocannabinoid system (ECS). Our ECS regulates bodily functions such as breathing and digestion as well as our mental wellness. We can complement our ECS and promote its efficiency with cannabidiol (CBD).
CBD boosts our ECS by interacting with our CB1 and CB2 receptors. Many of the CB1 receptors in our bodies are located in the brain. CBD might help you focus on reading your book or reaching your page goal. Although CBD comes from hemp it does not induce intoxicating effects. Another benefit of CBD is that it helps to hinder outer distractions such as loud noises or talking. It promotes focus on the task at hand.
CBD not only helps us focus and relieve tension, but it can also boost the nutritional benefits of healthy foods. If you want to experience the soothing effects of CBD with your breakfast, coffee, tea, or any other food, drop some tincture in your food or drink. CBD goes well with anything, and it can even be taken on its own. We've mentioned meditation, exercise, and CBD as effective tips to help you focus on reading, but why not combine all three techniques? That's right, you can clear your mind, get in a good workout, and benefit from cannabidiol by following this guide for the best CBD yoga sessions!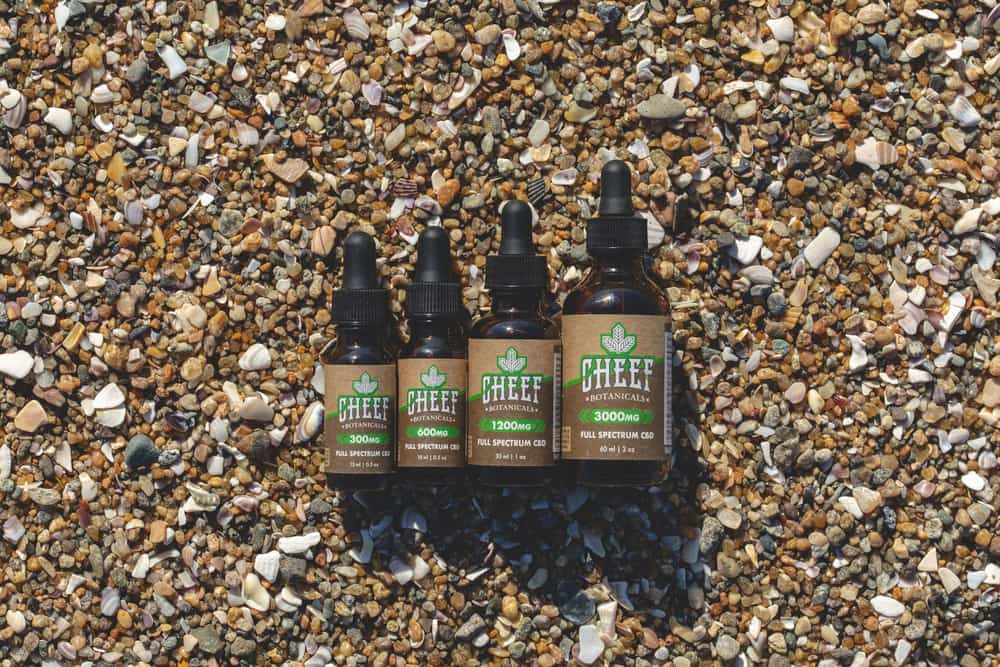 Set Your Environment
Much of the advice for focusing involves time management and minimizing distractions like social media, but where we choose to read is equally important. Use public resources such as your local library or parks to find the spot that best suits you. If you're staying in your bedroom, play some music or light some candles to create a relaxing, stress-free environment.
Writing down your goals and placing them around your workspace could help you stay on track. As you read, use sticky notes to jot little notes or highlight beneficial information so that you can easily recall a key point. Returning to the same workspace every day may seem like something to avoid, but familiarity will remind our brains that it's time to concentrate.
Take Breaks
Reading for marathon sessions could sound appealing, but we must establish realistic goals for ourselves. If we sit down to read, expecting no distractions at all, we will be easily discouraged by so much as the slightest interruption. Use alarms or other reminders to set your book down every once in a while.
Taking a break from reading to text back a friend or use social media balances our time and reinforces self-control. If we turn off our phone knowing that we won't turn it back on for several hours, we are more likely to wonder whether anyone is trying to get in touch with us. Setting aside distractions for 30 minutes to an hour at a time makes it easier to control wandering thoughts since we know a break is coming up.
Final Thoughts – How to Focus on Reading
From social media to video games to the Internet, there is so much to pull us away from a book, even in our own homes. Whether you read for pleasure, school, or work, use this guide anytime you need information on improving your focus. If you've had enough concentration to read this far, you're already on your way!
Not sure which CBD product is right for you??? Take the quick quiz to find out!