Wondering where to buy CBD oil in Missouri? If you're from the show-me state and, like countless others, have heard of the benefits you can get from hemp-derived CBD oil, you may have some questions. There's a lot to cover when it comes to CBD in Missouri, including where to find CBD shops, Missouri CBD laws, and where to get high-quality CBD products to buy!
In lieu of what seems like a lot of information, you've come to the right place! Stick around, and we'll get you everything you will need to know about the legality of CBD oil in MO and where to get the best hemp CBD products in The Lead State and beyond! Also, please read further for more information on premium CBD products from us here at Cheef Botanicals!
Is CBD Oil Legal In Missouri?
CBD oil is, in fact, legal in Missouri! Due to restrictions outlined in the 2018 Farm Bill, consumers must ensure that any CBD products they buy contain hemp-derived CBD. The Farm Bill helped create restrictions for CBD products and how they are sourced. This is to provide customers with a more reliable experience and a way to consistently know what is in a product.
The Farm Bill establishes that cannabis plants containing at or under 0.3% THC content are industrial hemp plants and thus appropriate for producing CBD legally. Plants containing over 0.3% THC are marijuana, a controlled substance unsuitable for CBD products. Any plants intended for consumption in CBD products that test over this level are disposed of immediately.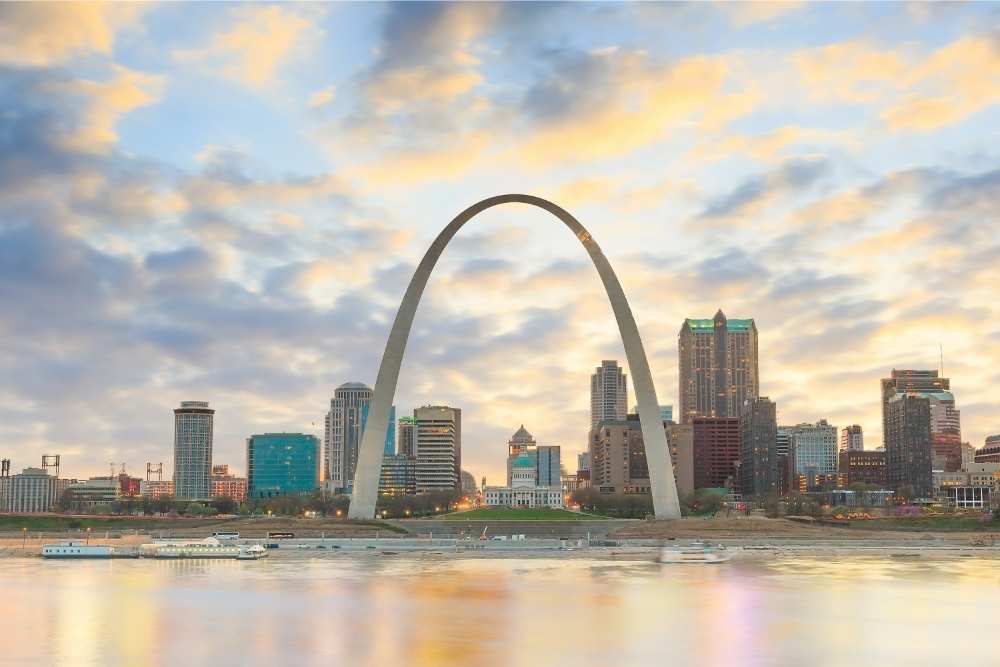 How Old Do You Have To Be To Buy CBD Oil In Missouri?
Generally speaking, there are no established age restrictions that regulate CBD oil sales. Still, most CBD retailers, smoke shops, vape shops, and convenience stores will enforce their own age restrictions. The standard for most in-person establishments is 21 and up. But some places will allow CBD-infused products to be sold to customers 18 years or older.
Buying CBD online will likely not carry age restrictions. But, federal law maintains that any inhalable products containing CBD are restricted to the sale for those 21 years or older, so there will be some specific requirements if you are interested in an inhalable product.
Where to Buy CBD Oil In Missouri?
With CBD legal in Missouri, you can bet plenty of CBD companies are available. But if you want access to high-quality, organic CBD products, it's best to go with a well-known name in the CBD industry like Cheef Botanicals. Cheef provides a level of quality rarely seen in the evolving world of CBD by providing a natural product that doesn't compromise on providing the best therapeutic qualities available through hemp. If you visit our shop, you can get a 15% discount on your order using the code MISSOURI15 at checkout, so visit us today for a chance at a deal on the best CBD hemp CBD oil.
If you are still interested in taking a look at some CBD stored in Missouri, here are a few we recommend:
CBD of Springfield 

The Green Dragon CBD

Organic Hemp Botanicals Belton 

The Hemp Haus CBD Store
Why Buy CBD Oil Online
As was mentioned before, there are a variety of establishments that are likely to offer hemp-derived CBD products in Missouri. While they may be convenient, CBD oil shops might not be the best option to get a reliable product. These stores sometimes sacrifice the quality of the products offered for convenience, offer a limited selection of goods, and do so without additional information on the available products.
When you buy online from a trusted CBD company like Cheef Botanicals, you can potentially avoid the negative aspects of buying CBD. Shopping at Cheef gives you access to a wide variety of CBD products from a specialized source, so you get access to quality and variety! When you buy online, you also can make sure you get the best CBD oil available because you will have the ability to cross-reference products between different sources. This allows consumers the freedom to take their time comparing and contrasting products to find what is most effective for them!
Can CBD Oil Be Shipped To Missouri? 
One of the great things about the federally legal status of CBD oil is that it is legal to ship across the United States, including Missouri! That means you can access the best CBD oil around without even having to leave the comfort of your home! If you shop with us at Cheef Botanicals, you will enjoy benefits like fast and free shipping! Just allow us 24 to 48 hours of processing time, and we will promptly have your order on its way to you. Expedited shipping is also available for an additional charge.
Additionally, if our products do not meet your expectations, or if you would like to swap yours out for another, we offer free returns on all orders! We ask you to try the product for 30 days, and we can give you a 100% refund. Because we don't have any interest in strict rules, we also offer an additional 15 day grace period!
Why Choose Cheef Botanicals? 
If you're looking to buy CBD in Missouri, there is a good chance you have access to a variety of options. But if you want products from a real hemp authority, well-known for providing the highest quality products in the space, you will be hard-pressed to find a better option than Cheef Botanicals. When you do business with Cheef, you'll know you're in the presence of people who are truly passionate about hemp. With the help of our customer service team, we give our customers access to the information needed to get the most from their CBD consumption.
We create products with all-natural processes, so the hemp plants we use to make our CBD oil and other hemp extracts come only from organic hemp farms in Colorado. We make our CBD oil with the all-natural superfood hemp seed oil as a carrier agent, so you get more than the benefit of CBD, but the goodness coming from all parts of the hemp plant! All-in-all, choosing Cheef Botanicals is choosing to enjoy hemp as it was meant to, naturally.
CBD Oil Alternatives 
If you're interested in the therapeutic benefits associated with CBD oil but would like a different way to take it, you're in luck! You can find CBD in a wide variety of products, many of which we make ourselves at Cheef Botanicals! These products each give their advantages and benefits for specific applications. Some products we offer at Cheef, and the advantages that come with them are:
CBD Edibles
Gummies, capsules, honey, and other edible products are great for consumers who do not tolerate the flavor of hemp well. Instead, edibles give people a fun and delicious way to consume their CBD! The effects of edibles can last for around 8 hours. Consumers with frequent discomfort often turn to edibles for long-lasting relief. 
CBD Concentrates 
Concentrates are a high potency extract of CBD taken from the hemp plant. This CBD alternative packs a larger dose of CBD into a smaller package, providing those in need of a large CBD dose the ability to do so without consuming large quantities of hemp product. Concentrates also take effect almost instantly, so consumers can get relief right when they need it. 
CBD Flower
Flower is probably the most traditional way to consume cannabis. Though that doesn't mean it's any less effective than other methods! Consuming hemp CBD flower is as effective as other methods but provides unique flexibility not found in other forms. You can roll hemp flower into a joint, smoke it out of a pipe or bong, vape it in an herbal vaporizer, and even bake it into delicious edibles.
CBD Vape 
Theres a broad community of CBD fanatics. Some enjoy the exotic flavors of the hemp plant but don't enjoy lighting it up and smoking it. Vapes are here to provide! Vapes give consumers a portable, low-profile way to consume their CBD. With vapes, you have relief with you wherever life takes you! Our CBD vapes come in the most desirable flavors like Gorilla Glue, Lemonade, and Blackberry Kush. You can be sure a wide variety of flavor experiences are available! 
Final Thoughts – Where to Buy CBD Oil in Missouri
If you live in Missouri, you're in luck! There are plenty of ways to access the therapeutic benefits of hemp-derived CBD oil and other CBD products. We hope you now have everything you need to get the most bang from your buck from the right source!
Cut through the noise of lower quality brands, and stick with a brand that cares! How about your friendly hemp experts over here at Cheef Botanicals? Stop by our website for a detailed overview of our products, and please, don't be a stranger! Contact us with any questions you might have, and we will be glad to help!