If you're looking to buy CBD oil in New York state for the first time, you are not alone! Due to the rising popularity of CBD and updated cannabis laws, many New York residents have become a bit curious about where they can find CBD products! Despite this popularity, it can still be a little unclear if CBD is even legal in New York, where the best place is to buy CBD is, and even what CBD is in the first place!
Even while seeing widespread popularity, CBD remains a source of mystery for some. We are here to help demystify CBD, providing you with all of the tools you need to find high-quality CBD products in the big apple. Read further to find out where to buy CBD oil in New York state and more!
What Is CBD?
CBD is a hemp-derived cannabinoid. It's valued for the therapeutic benefits experienced following consumption. It provides these benefits through the unique way that it indirectly treats the endocannabinoid system (ECS). By interacting with our bodies' cannabinoid receptors, CBD supports our ECS and many of our bodies' functions.
This interaction promotes general homeostasis to the essential systems in the body. It can help enhance your general sense of well-being while uplifting your body's natural processes.
There are many processes that CBD supports, and it can help provide relief from a variety of issues, including:
Trouble sleeping. Whether you're looking to enjoy a restful afternoon nap or want to improve your overall sleep cycle, CBD can help. CBD works to do this by helping to control cortisol levels.
Body discomfort. CBD can help ease general body aches and irritation. This can make tiring day-to-day physical activities more enjoyable!
Muscle soreness. Are your muscles sore from working out? Perhaps you're recovering from another injury? CBD can help with this, too!
Queasiness. Since it interacts with your serotonin receptors, CBD can also help ease queasiness or upset stomachs.
Negative mood. Did you know your serotonin receptors help regulate your mood, too? Because of this, CBD can also help boost your mood.
Nervousness. If you're prone to experiencing worried thoughts or upset behaviors, CBD may help you find relaxation and feel calmer.
Appetite issues. By easing your nerves and helping to calm your stomach and digestive tract, CBD may help boost your appetite, making it easier to eat.
You can find CBD in many different products and a few different forms. Typically, CBD products are manufactured using 1 of 3 formulations of CBD.
Where Does CBD Come From?
CBD stems from industrial hemp plants, coming from the same family of the cannabis plant as marijuana. CBD is one of the primary cannabinoids coming from the cannabis plant and comes in varying levels in different parts of the plant. Most often, however, hemp extracts come from using resins extracted from the plant's flowers.
CBD is extracted from the flower as they often contain the highest concentration of trichomes, tiny mushroom-shaped glandular hairs responsible for synthesizing the cannabinoids within the plant. From this point, provided the CBD comes from a quality company, the hemp extract goes through a clean CO2 extraction method. That liquid carbon dioxide is then extracted from the CBD in the plant and then evaporates back into the air, leaving us with a beautiful, solventless CBD extract.
What is CBD Oil?
Quality CBD oil combines CBD with a food-safe carrier oil like olive oil, MCT, or coconut oil. CBD oil is designed for oral consumption through either consumption or sublingual application (below the tongue). For this reason, it comes in a liquid form with a dropper for ease of application. CBD oil is popular due to its subtle application, odorless scent, and high bioavailability! People love CBD oil because it's convenient, easy, and one of the most effective ways of getting the all-natural benefits of CBD anytime, anywhere.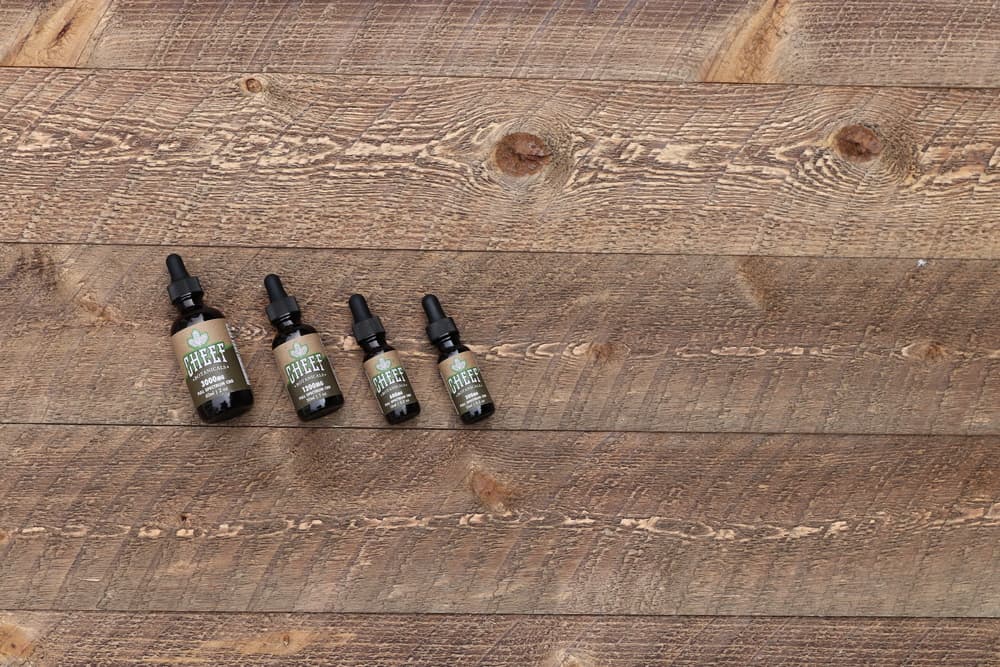 3 Types of CBD
There are 3 different formulations of CBD oils, each having its own unique benefits that make it extra appealing to consumers. These formulations can help cater to different needs. While some contain CBD and other beneficial compounds from the hemp plant, some contain only CBD. Here are the most commonly found formulations:
Full Spectrum CBD Oil: Full spectrum CBD contains CBD and all the other beneficial compounds from the hemp plant. This includes up to 0.3% Delta 9 THC!
Broad Spectrum CBD Oil: Broad spectrum CBD is similar to full spectrum CBD in that it contains other naturally found cannabinoids. The main difference is that it doesn't contain any THC.
Isolate CBD Oil: This formulation only contains CBD and a carrier oil, which helps your body digest CBD more easily. Isolate is a popular option for those looking for pure CBD and who may not prefer THC's effects.
Is Full Spectrum CBD the Best?
Technically, full spectrum CBD scientifically offers the most benefits. However, we think that "the best" CBD ultimately boils down to your personal preference. All formulations are valuable and offer the benefits of CBD.
That said, full spectrum is the only kind of CBD that offers the benefits of THC, which means it's the only one to offer the entourage effect. Simply put, the entourage effect is an effect that occurs when you consume CBD and THC together. When combined, these cannabinoids synergistically work better than they do when they're apart.
At Cheef Botanicals, many of our products contain full spectrum CBD oil because we believe it offers the most benefits overall. And since it contains less than 0.3% D9 content, you won't have to worry about it making you feel too elevated.
Is CBD Legal In New York?
Yes! CBD is legal in the state of New York. The 2018 Farm Bill made CBD oil legal to consume on a federal level. Restrictions outlined in the 2018 Farm Bill differentiate industrial hemp plants from marijuana based on their detectible tetrahydrocannabinol (THC) levels. The Farm Bill determines that any plant falling over a 0.3% threshold of Delta 9 THC is classified as marijuana and thus illegal for use in creating hemp-derived CBD products.
Meaning that before being extracted, all plants must be tested for a dry weight of less than 0.3% THC to ensure that they are suitable for creating hemp-derived products. This helps to officially enforce CBD companies to ensure they provide their clients with non-intoxicating legal CBD products.
 Is CBD Safe?
CBD is generally well-tolerated by most people. Though the FDA does not yet approve it for general use, it's approved for certain treatments. It's even a main ingredient in a medication called Epidiolex. Doctors prescribe this medication to patients who are at least one year old — it can help treat patients who struggle with seizures.
Few consumers experience side effects from consuming CBD. These side effects are normally mild and short-lived in nature (if felt at all) and may include:
Sleepiness or mild fatigue. Many people enjoy this side effect and consume CBD to help them sleep better. We recommend rewarding yourself with a quick nap!
Slight upset stomach. Mild queasiness can often occur due to other ingredients used in CBD products. This is why organic CBD products are so great — better ingredients are less likely to cause upset.
Eye dryness or redness. You can help this by using eye drops.
Mild diarrhea. Similar to stomach upset, this is usually caused by other ingredients. The best way to avoid this potential side effect is by consuming your proper dose of a high-quality product.
Dry mouth. By periodically sipping water or another non-carbonated beverage, you can help improve dry mouth.
The more your body becomes accustomed to CBD, the less likely you will experience potential side effects. You'll also be less likely to experience side effects if you consume the correct dose for your body weight.
How Old Do You Have To Be To Buy CBD In New York?
New York and federal law determine that anyone eighteen years or older can legally purchase CBD. However, regulations in New York have been proposed to limit the sale of CBD vape and inhalable products exclusively to people aged twenty-one and up. Until those regulations are passed, though, you will have no problem purchasing CBD oil, edibles, or topical products if you're eighteen and over. And for those twenty-one or older, you will have access to these products and inhalable CBD products as well.
Where to Buy CBD Oil In New York State?
Walking or driving around anywhere in New York City or state, you will likely come across many places advertising themselves as selling CBD products. These establishments could be smoke shops, health food stores, organic food stores, and even gas stations! These seem like convenient options, but it is important to prioritize quality when you buy CBD oil. You can also easily shop from online stores!
Cheef Botanicals
CBD consumers turn to Cheef Botanicals for its commitment to providing its customers with the best CBD oil and hemp-derived CBD products on the market. We have our solvent-free extracts tested for potency by a third-party lab and design our extracts to bring a deeply nourishing tool into your wellness routine. Cheef's diverse product line, including hemp flower, CBD gummies, CBD oil, and CBD vape cartridges, provide various options designed to suit the needs of all CBD lovers in various paths of life.
Shop today and save 15% on your order using the code NEWYORK15
Visit Cheef's online store here to learn more about our products!
New York Brick and Mortar CBD Stores
Although you can find CBD products at many different locations, some local stores in New York City exclusively sell CBD. Some of these CBD stores include:
Popped.NYC, 219 Madison St, New York, NY 10002
The420: A CBD Store, 7 Prince St, New York, NY 10012
Your CBD Store, 195 5th Ave, Brooklyn, NY 11217
While it may be easier to find brick-and-mortar stores in New York City, shops that sell high-quality CBD products are often fewer and further between in Upstate New York. Not to worry, though — if you're having trouble finding a reliable physical shop, you can always search for the best CBD oil products from online stores! Shopping online makes it easier to find better quality hemp-derived CBD products, while physical storefronts often pose certain risks.
On Physical Storefronts
Because of the big boom in the popularity of CBD, some less trustworthy ventures have risen that intend to cheaply cash in on the industry resulting in products lacking proof of third-party lab testing, correct THC levels, and low-quality hemp. These products are not only a waste of time and money for you as a consumer but can also be a risk to public health.
One of the big risks that brick and mortar brands are likely to take is where they source their CBD hemp. Lower quality brands might source their hemp from places outside of the United States with fewer CBD laws, meaning if you consume these products, you could be exposed to unregulated chemicals used by unreliable hemp growers, THC contamination, and a generally unstable product. Because many countries outside of the United States lack rules and restrictions, it is important to verify the country of origin to keep yourself protected.
Can CBD Products Be Shipped To New York? 
Yes! You can legally ship CBD products to New York! Cheef Botanicals provides fast, free economy shipping to ensure that you get the products you need when you need them. So still wondering where to buy CBD in New York?  Skip the trial and error of low-quality brands and long lines, try online with Cheef Botanicals!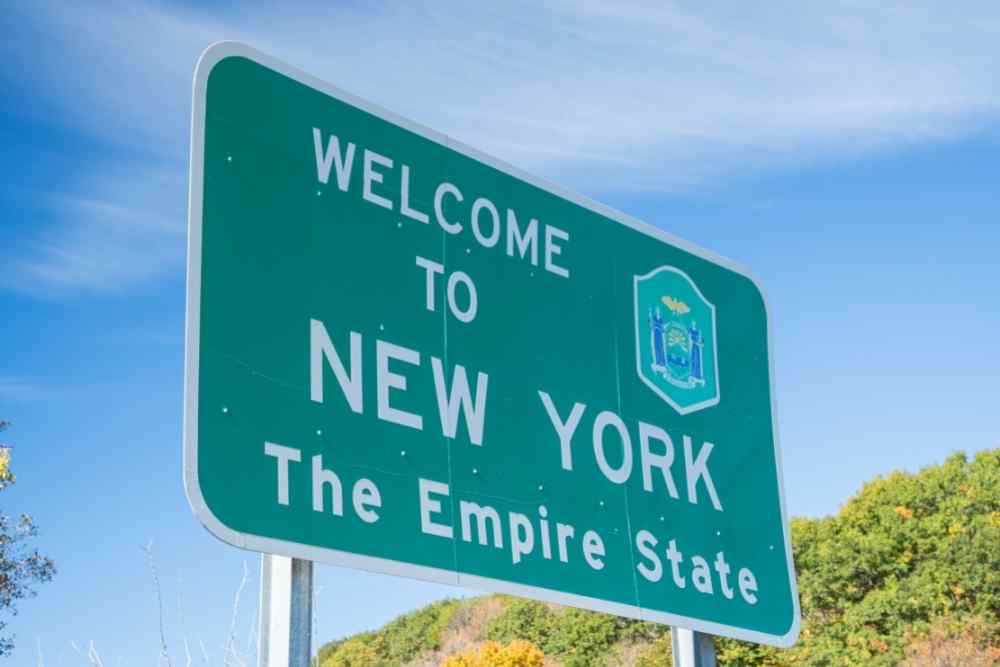 CBD Oil Alternatives in New York State
CBD brands commonly provide a variety of options regarding the form your CBD will come in. This gives you more interesting options for consumption and allows you to select products that benefit you the most, like convenience, price, and varied consumption methods. Some of the most popular forms that you can find CBD in excluding oil are:
CBD Flower
Are you a big fan of smoking? You can roll up with CBD flower, too! CBD flower is great for people looking to feel the effects of CBD quickly and classically. When you smoke CBD, you'll feel the effects immediately or within 30-90 seconds after inhaling.
Popular flower products include:
Pre Rolls
Joints
Loose flower (which you can grind, pack, and roll up yourself)
Vape Carts
If you're looking to experience CBD's effects quickly but prefer not to smoke, vaping CBD may be right for you. The best part about vape devices is that they work by heating CBD vape juice and vaporizing it so that you can inhale vapors instead of smoke.
CBD vape carts come in many flavors, making it easy for anyone to find their perfect cart. Naturally-flavored vape carts often contain terpenes, which add to CBD's benefits.
CBD Edibles
Edibles have been a popular way to enjoy hemp for decades. While the effects of CBD edibles take a bit longer to kick in, they're popular because once effects do kick in, they can last from 6-8 hours. Not only that, but they're delicious!
CBD edibles come in many forms, most being tasty treats like:
Gummies
Brownies
Cookies
Honey sticks
Marshmallow bars
And more!
CBD Topicals
CBD topicals are great for providing external relief. Instead of entering your bloodstream, these products work by penetrating your skin. Since there is a high level of cannabinoid receptors in your skin, topicals can support your ECS, too! They can help reduce swelling, redness, puffiness, tenderness, acne, and more.
Like other CBD products, there is a wide range of topicals available. Some of these products are even available in organic food stores! Next time you're shopping, keep your eyes peeled for products like:
Salves
Lotions
Bath bombs
Hand Sanitizer
Shampoo and conditioner
Makeup products
Facial washes
And more!
Capsules
Do you love CBD oil but have trouble with dosing? Capsules are the solution you've been searching for! These CBD edibles are pre-dosed, so you don't have to worry about measuring each time you consume your CBD. You can consume capsules by swallowing them or popping them open and mixing their contents into your favorite foods or drinks.
Capsules normally come in two different forms:
Soft Gels, which contain CBD oil
Pills or capsules which contain powdered CBD
 Why People Choose Cheef Botanicals
Cheef Botanicals is one of the leaders in the hemp market! We have high standards, and because we're our own manufacturer, we ensure that we meet these standards with every product we create. We only extract our CBD from the most premium hemp farms in Colorado, using clean CO2 extraction methods.
Along with the highest quality CBD, we also formulate our products the right way using the finest quality ingredients. Our products are organic, natural, non-GMO, and dairy and gluten-free. We also never use artificial flavors or colorings because we believe nature is key.
Special Offers Curated for You
The only thing better than high-quality products is high-quality products for a great price! We believe everyone should be able to access holistic care and the benefits of CBD, so we offer affordable pricing for the best products.
If you've never purchased with us, you'll be able to unlock 15% off your first purchase. For those interested in subscribing, you can save 25% off your order. We also offer various coupon codes throughout the year!
We're a Highly-Reviewed Fan Favorite
Need a little more convincing? We're proud to showcase star-studded customer reviews, testimonials, and features. We come highly recommended by our customers, and have been featured on LA Weekly, Fox News, SF Weekly, The Observer, and more!
Your Satisfaction Guaranteed
We're also proud to offer great customer service. We have a hardworking team who's ready to help answer all your questions and offer a 30-day, 100% money-back guarantee for all your purchases. That means that if you're not satisfied with your purchase after 30 days, you'll get your money back! We know you work hard for your money, and we don't think you should have to spend it on things you don't absolutely love.
Final Thoughts – Where to Buy CBD Oil In New York State
For those interested in purchasing CBD in New York City or state, there are many available options of varying quality. Brick and mortar stores are convenient. But they often provide unverifiable products that can be untrustworthy. This makes it increasingly important to make informed decisions about where to purchase the best CBD oil. For this reason, we recommend purchasing CBD products from a verifiable online store like Cheef Botanicals!
So next time you are looking to purchase CBD products in the state of New York, look for the best quality and the best deals with the help of Cheef Botanicals!