If you're looking for CBD in Texas, your options are greater than you might realize. Many local stores carry CBD products, and it's even easier to have CBD shipped straight to your door! Before you actually get your hands on some CBD, you'll want to be sure you're buying high-quality, legal products.
CBD is derived from hemp, which is a form of the cannabis plant. As you might be aware, cannabis has had some legal ups and downs in recent years, which can make it tricky to know which cannabis products are legal where you live. If you're uncertain of Texas CBD laws, don't fret because we're here to clear up the confusion and help you find the best CBD products that you deserve!
What Is CBD?
CBD, which stands for cannabidiol, is a naturally occurring compound found in the hemp plant (Cannabis sativa). Hemp often contains the highest concentrations of CBD. It is non-intoxicating and offers multiple wellness benefits, including:
Mental and physical relaxation
Better sleep
Relief from aches and discomfort
Improved appetite and digestion
A calm state of mind
Positive mood
CBD is a cannabinoid, meaning it's one of the main compounds found in cannabis plants. Research has uncovered more than 120 different kinds of cannabinoids to date. The most famous of these is THC, which is the main psychoactive compound in marijuana that gets you high. However, it's important not to confuse the two because CBD does not have any euphoric properties, so you can safely enjoy it wherever and whenever you please!
How Does CBD Work?
CBD works by interacting with our cannabinoid receptors and supporting the endocannabinoid system (ECS). All mammals have an ECS, which regulates many of the body's most important processes, including sleep, digestion, physical discomfort, mood, and memory.
By supporting your ECS, CBD can help bring your body back to homeostasis or an internal balance. Reaching this balance is great because it gives you a chance to take better care of yourself so you can focus on the more important things in life.
CBD Products
You can enjoy CBD in many forms, including:
Smokable hemp products (flower & vapes)
CBD oil tinctures
Edibles (gummies, snacks, drinks)
Capsules/soft gels
Each method of consumption has its own unique benefits. We suggest you sample a variety of products to determine which is best for you!
Is CBD Legal In Texas?
Yes! CBD is legal in all 50 states, including Texas. The United States federal government made hemp and hemp-derived CBD products legal in the 2018 Farm Bill. Manufacturers can produce and grow industrial hemp, stores can sell it, and you're allowed to buy it! However, there are a few qualifying conditions.
To comply with legal guidelines, CBD must be derived from hemp plants. Under federal and Texas law, legalized hemp is cannabis with 0.3% THC or less, enforced by the Food & Drug Administration (FDA). Any cannabis plant whose THC concentration exceeds 0.3% is automatically considered marijuana. Marijuana remains federally illegal under the Controlled Substances Act of 1970 (CSA).
How Old Do You Have To Be To Buy CBD In Texas?
Texas hemp industry law does not impose any age restrictions for buying CBD products, but that doesn't mean anyone can walk into a shop and get some. Typically, each vendor sets the minimum age for purchasing such products. Most online retailers will sell CBD to customers 18 years of age and older.
Where Can I Find CBD In Texas?
Your best bet for finding amazing CBD products is at Cheef Botanicals! Our pledge to you is that we will always provide top-of-the-line, all-natural, healthy products so you'll keep your mind and body in tip-top shape. We'll never use any preservatives, additives, or GMO ingredients that other brands might use. Some of our most popular items include our CBD gummies, CBD oil, hemp flower, and much more! For the full selection of products, check out the Cheef Botanicals store.
On top of that, we're offering a 15% discount on your purchase with the code TEXAS15. Just remember to enter the code at checkout to get instant savings today!
Many retailers in Texas sell consumable hemp products with CBD. Your options will be greater in major metropolitan areas like Dallas, Houston, San Antonio, and Austin. Here are a few CBD stores you might want to check out:
Dallas: CBD Kratom, Retro Revolution, City Naturals
Houston: Elevated Wellness CBD, Vape Rx CBD & Hemp, The Urban Flower Company
San Antonio: Alamo Botanicals, The Botanical Shoppe, Planet K Central
Austin: Greenbelt Botanicals, The Herb Bar, Restart CBD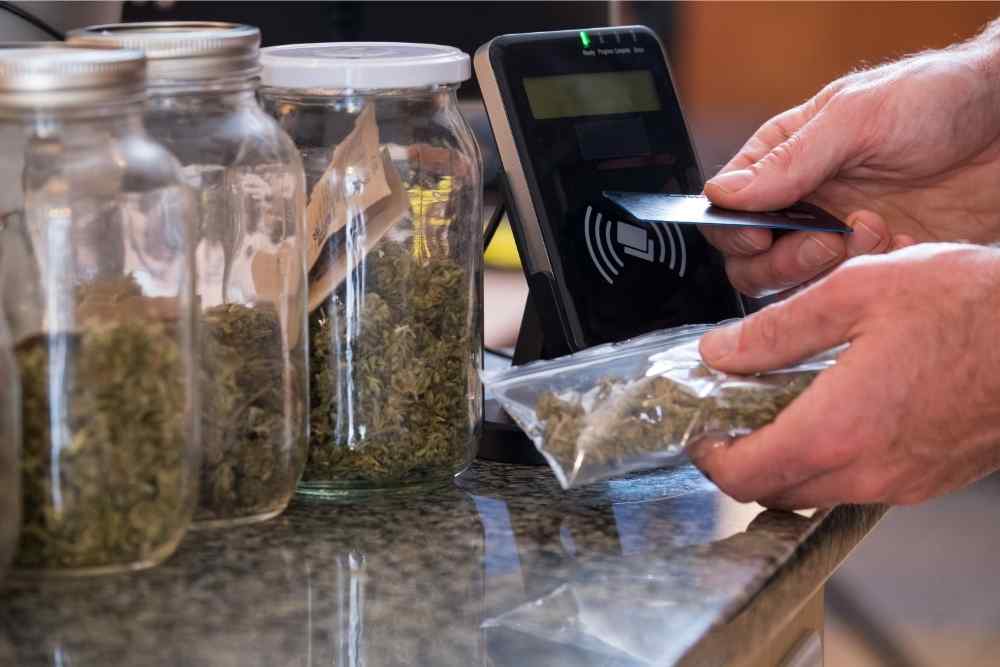 Can CBD Be Shipped To Texas?
Absolutely! Cheef Botanicals ships to all 50 US states, including Texas. We carry CBD flower, pre-rolled joints, vape cartridges, delicious gummies, and more for customers 18 years old and above. All of our products are made from 100% organic, plant-based ingredients.
Cheef offers free shipping on every order, and you can save big by subscribing to our auto-ship program. We're so confident in the quality of our CBD that we offer a 30-day money-back guarantee, no questions asked!
Final Thoughts – CBD In Texas
Since 2018, federal law has given all United States citizens access to the joys and wellness benefits of CBD. That means hemp-derived CBD products are 100% legal in the state of Texas. The only decisions you have to make are what CBD products to try and where to get them.
From smoking hemp flower to snacking on delicious, fruity gummies, you have countless options at your disposal. If you live in most metropolitan areas, you should be able to find CBD in local shops just a short drive away. If your home is a bit out of the way, or you just don't feel like running errands today, don't worry.
You can easily order CBD from online retailers, then kick back, relax, and wait for the mailman. You can start right here at Cheef Botanicals, where we put the highest-quality hemp-derived CBD products at your fingertips!