CBD shampoo is an increasingly popular CBD topical in the beauty and health industry. It combines the hair strengthening qualities of shampoo with the soothing benefits of CBD. It's no wonder that so many people are curious about purchasing the best CBD shampoo on the market. Some people are even wondering how they can make it themselves!
Making your own CBD shampoo is the perfect way to customize it for your specific hair and scalp needs. Keep reading to find out some great tips and tricks on how to make your own CBD shampoo and how to find the best CBD shampoo available.
What is CBD Shampoo?
CBD shampoos are shampoos that have been infused with cannabidiol. The purpose of shampoo is to remove dirt and oil from the surface of your hair fibers and scalp. Shampoo can also help control dandruff and condition your hair, depending on the ingredients.
Why not get all of those benefits and more with the addition of CBD? Scrubbing CBD shampoo into your scalp and lathering your hair can help moisturize and nurture all hair types, as well as provide the wellness benefits of CBD. It can help soothe discomfort or itchiness, and may even help with headaches.
Is CBD Shampoo Safe?
CBD shampoo is completely safe and healthy to use! CBD shampoo can be the perfect addition to your hair care routine, especially if you purchase a product made with natural, organic ingredients and no harsh chemicals or preservatives.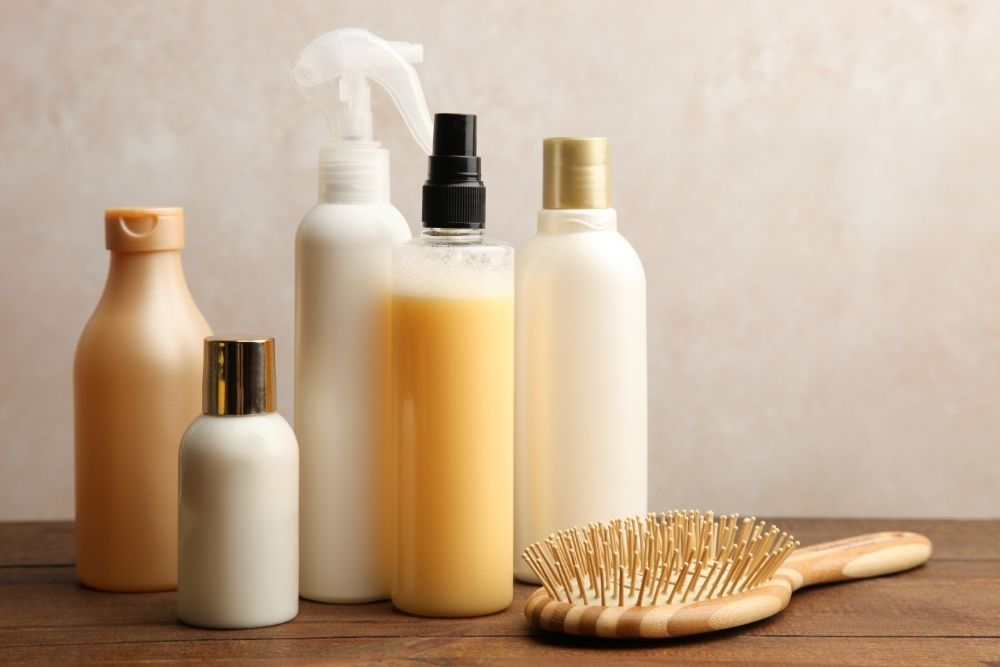 How Does CBD Shampoo Work?
CBD shampoo is a topical product applied to the hair. Topicals are incredibly effective because they allow you to target specific areas of your body that might need some extra attention. 
CBD has many positive effects on your body's endocannabinoid system (ECS). The ECS helps regulate many of the major systems in our body, including the digestive, immune, and neurological systems. By interacting with and supporting these systems throughout our bodies, CBD can provide us with relief, comfort, relaxation, and wellness benefits. By supporting the ECS, CBD products help us maintain homeostasis, giving us balance and well-being in our lives.
When CBD shampoo is applied to your hair, it simultaneously cleans your hair and soothes the skin on your head. By applying the topical to a single part of your body, CBD's benefits will be concentrated in that area.
Related: 

Can CBD Be Absorbed Through the Skin? A Deep Dive Below The Surface




Can CBD Shampoo Get You High? 
CBD is a non-psychoactive compound, meaning it shouldn't get you high no matter how much you take! Although CBD products can contain 0.3% THC or less, this is not enough to experience intoxication.
Usually, CBD hair products like shampoo and conditioner aren't able to reach your bloodstream. Other CBD products — like CBD flower, edibles, and oil — have stronger effects throughout the body because they find their way to the bloodstream and spread to various systems. CBD topicals focus on specific areas, so you'll experience most of CBD shampoo's benefits on your scalp and head.
Is CBD Shampoo Legal?
Yes, CBD shampoo is legal! The 2018 Farm Bill legalized the sale and manufacturing of hemp and hemp-derived products in all 50 states. CBD is legal because it doesn't get you high and there are no intoxicating qualities. Any CBD product containing over 0.3% becomes classified as a marijuana product, which is still illegal under federal law.

What Are the Benefits of Using CBD Shampoo?
A lot of people switch to CBD shampoo because of its many additional benefits over regular shampoo. Let's take a look at some of the reasons why CBD shampoo is an excellent addition to your beauty routine!
Essential Oils

A CBD-infused shampoo is typically infused with essential oils. Specifically, many high-quality CBD oils are made with hemp seed oil, which contains high levels of omega-3 and omega-6 fatty acids. These essential fatty acids moisturize and stimulate growth for a healthy scalp and hair.
You'll Feel More Relaxed
CBD shampoo can help you relax and unwind after a long, stressful day at work! After washing your hair with CBD shampoo, curl up in bed with a good movie or book and allow the effects of CBD to kick in. You'll begin to feel rejuvenated and relaxed in no time.
What Are the Common Ingredients Found in CBD Shampoo?
When you purchase shampoo, try to look for organic, vegan, cruelty-free products whenever you can. Organic means that the ingredients weren't grown with toxic chemicals and pesticides. But remember that even though some products contain organic ingredients, the entire product may not be fully organic.
United States Department of Agriculture (USDA) organic certifications are only given to products with at least 95% organic ingredients. Organic ingredients like essential oils or herbal extracts are ideal for CBD shampoos. Here are some examples:

Essential oils:

 Essential oils can help seal in moisture and balance your head's natural oils. They can also help soothe the scalp, reduce dandruff, and protect hair. Look for lavender, peppermint, rosemary, lemongrass, etc.

Oils:

Along with hemp seed oil, other fantastic ingredients include the oils of cactus, coconut, avocado, almond, camellia seed, and more. These oils also have fatty acids that help strengthen and build healthy hair.

Aloe Vera:

Aloe Vera can help improve the hydration and conditioning of your hair. It can also stimulate hair growth and protect your hair.

Herbal extracts:

Herbal extracts include dandelion, nettles, sage, or green tea. These promote hair growth and stimulate the formation of healthy roots by nourishing the roots and follicles.

Honey:

Honey promotes cell growth and helps retain moisture while nourishing dry hair and scalps. Honey can also help alleviate inflammatory skin conditions, especially if used with other remedies.

CBD: 

CBD can soothe the scalp while promoting stronger hair. The essential fatty acids help boost hair health and may even help treat hair loss or dry scalp. You might also feel relaxed and feel some discomfort fade away.

Shea butter:

Shea butter has amazing moisturizing properties to treat dry, itchy scalps. It also has anti-inflammatory properties that may protect your scalp from future irritants.
Can I Make My Own CBD Shampoo?
You can definitely make your own CBD shampoo right from the comfort of your own home! It's very easy to make your own CBD shampoo — and you can customize it to match your needs.
Probably the most important ingredient to use is a high-quality CBD oil. Our CBD oil at Cheef Botanicals uses only all-natural, organic ingredients. The CBD oil is extracted from premium hemp plants grown by local farmers. Made with hemp seed and CBD oil, it's the perfect blend to add to any shampoo.
Another great ingredient you can add to your CBD shampoo is essential oils. You can even combine multiple oils if you like to create aromatic and pleasant fragrances! Each essential oil also has its own benefits. For example, peppermint oil is great for cleansing the pores, while vanilla can rejuvenate your skin. It's up to you to choose an essential oil based on its benefits — and scent!
How To Make CBD Shampoo
Here's what you'll need:
1/2 tsp CBD oil

1/4 cup coconut oil

1/4 cup liquid castile soap

20 drops of essential oils
Here's what to do with those simple ingredients:
Combine all the ingredients in a bottle (save yourself a few bucks by recycling an old shampoo bottle). You can also use a container with a pump, such as a soap dispenser. Some people even prefer a jar.

Shake everything together until they're perfectly combined. Remember to shake the bottle well before using it each time! You want to make sure everything is mixed together perfectly for the best results.
That's it! Your homemade shampoo typically can be kept in your bathroom for up to a month, so you'll have plenty of time to use it!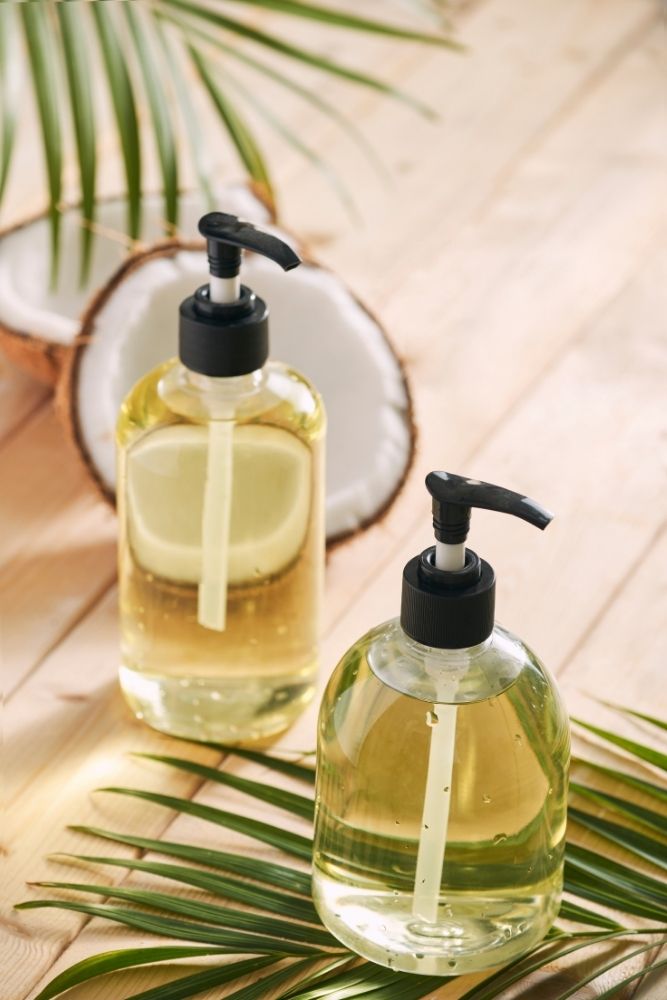 What CBD Oil Is Best to Make Your Own CBD Shampoo?
We recommend our 100% all-natural and organic CBD oil for your next shampoo recipe. It has no additives or preservatives, and it's non-GMO. Cheef Botanicals has some of the highest-grade CBD products available anywhere, thanks to a partnership with some of the best hemp farms in the country.
Even more importantly, we have years of experience that we want to share with you. We love discussing our products with customers and spreading awareness about the wonders of CBD. We hope to educate people on healthy, holistic products bursting with benefits.
Can I Add CBD Oil to My Shampoo?
Although you can technically add CBD oil to your shampoo, simply dropping CBD oil into your half-empty bottle of shampoo may not do the trick. The CBD oil might not blend or mix well with your current shampoo. It could be easier to make your CBD shampoo completely from scratch to ensure that everything is blended properly and distributed evenly each time you use it!
What Should I Look Out for with CBD Shampoo?
Ever since CBD was legalized in 2018, you've probably noticed an extremely saturated marketplace. It can become quite overwhelming when looking for CBD products online since there seems to be an endless list of CBD companies out there. Here's what to look for to narrow your search down to just the best products.

Certificates of Analysis (COAs)
Always look for companies that provide COAs for each product. COAs confirm a third-party lab has tested each batch to ensure that the claimed CBD amount is accurate and THC levels below the legal limit.
USA-Grown Hemp
Imported hemp from outside of the United States does not go through the rigorous regulations and guidelines set by Food & Drug Administration (FDA). Imported hemp is typically lower quality than hemp grown in the United States. Some crops might even contain over 0.3% THC, which is illegal and could potentially get you high.
Customer Service
You always want to go with a company with excellent customer service. Customer reviews and testimonials speak to the quality of the brand. At Cheef Botanicals, we have a dedicated customer service team who will gladly make sure your every need and want is met!
Good customer service policies also include money-back guarantees, free shipping, and a friendly return policy! Less reputable companies may not always provide these benefits, so you may want to stay away from them.
Pricing
If the price is too good to be true for the amount of CBD you're receiving — it probably is! Too low of a price suggests the company has cut corners. The product could contain low-quality CBD or be diluted with other ingredients. You can compare different products and prices when shopping online to make sure you're getting the best bang for your buck!
Final Thoughts – CBD Shampoo
Stronger hair? Check. Shinier hair? Check. Soothed scalp? Check. Headache relief? Check! CBD shampoo can be an excellent addition to your hair care routine. It's why so many people are trying to figure out how to purchase the perfect CBD shampoo or even make it themselves.
Remember to check for healthy, organic ingredients to avoid harsh chemicals when buying CBD hair care products. If you can't find a CBD shampoo that meets your standards, purchase some high-quality CBD oil and make some yourself! This is the perfect way to ensure that the shampoo can be beneficial for you and that it smells just the way you want.
Related: CBD Soap: All-Natural Bath & Body Skincare
Not sure which CBD product is right for you??? Take the quick quiz to find out!