Finding CBD products isn't difficult, but finding the best ones can be a little trickier. If I was looking for a high-quality vaporizer and e-juice, how would I find CBD vapes near me?
You shouldn't have to drive far to find good CBD vapes, but proximity isn't the only important factor. It's also crucial to consider the local CBD's brand, its reputation, and its price. Fortunately, we have a few easy tips to help you find the best CBD shop for your vaping needs!
How To Use Local Maps on Google to Find CBD Vape Near Me
Google Maps is a fantastic and reliable method for locating a particular restaurant or store near you. The Local Maps feature is lesser-known than the regular GPS function, but it is an excellent resource that helps find locations around you. This tool can show you local smoke shops or dispensaries that sell CBD vapes.
Going to your neighborhood stores is great for accessibility, speed, and supporting local businesses. If you can find a trusted store nearby that carries high-quality, reputable brands, then you'll never have to make a long trip for CBD again!
Here's how to find and access Local Maps to locate your closest CBD vape store:
Go to Google Maps and type in your location or address.

If you're using a phone, all you need to do is clear the search field, type "CBD vape near me," choose a business, and you can skip to Step #6. If using a computer, click on 

Nearby

 under your address on the left-hand side of the screen.

Type in "CBD vape shop" or "CBD vapes near me" in the search bar in the top-left corner.

A complete list of the locations sorted by distance should show up under the search bar. Locations are also highlighted on the map for your convenience.

Click on each location to find out more about the store. Some stores will have a website you can use to find out more about the products they carry.

Once you have picked out a store, click on 

Directions

 to navigate your way there!
Technology has made it easier than ever to find top-rated businesses around you. Other excellent services like Yelp or TripAdvisor can similarly help you find local spots to buy CBD products.
Are There Risks When Buying CBD Vape from Local Merchants?
Depending on the business, there may be some risks involved in buying CBD from a local merchant. If a CBD shop is the only store for miles, it could mark up low-quality products' prices to capitalize on exclusivity. Inferior products are harmful to your health because they may be made with contaminated hemp or synthetic additives to cut costs. Additionally, the selection is often limited in physical stores. Local merchants might only carry a small variety of CBD brands, forcing you to choose between companies you've never heard of before.
The good news is that you can buy everything online these days. You can pick and choose the products that you like and have them shipped right to your door. You won't need to worry about limited availability because you can compare countless products' prices and quality until you find your favorite!
How To Find CBD Vape Online
When you do a quick internet search for CBD vape products, millions of results will pop up on your screen (over 20 million last time we checked). The beauty of the internet is that you have plenty of freedom to research without being pressured by a shop owner or forced to choose from a sparse variety. This freedom makes it easier to achieve your goal of finding quality products at reasonable prices!
A major advantage of shopping online is that you can compare multiple sites side by side to determine which products and brands are best for you. Other resources like blogs, forums, or customer reviews (such as Yelp or Google Reviews) are a great place to find out if a company is reputable or not. The first search result you come across might not be the best CBD vape for your exact preferences, so be sure to explore!
The best part about online shopping is that you can do everything from the comfort of your own home. There's no more feeling pressured to buy something when you enter a store. You can take all the time you want to compare products and ensure that you are getting the best bang for your buck.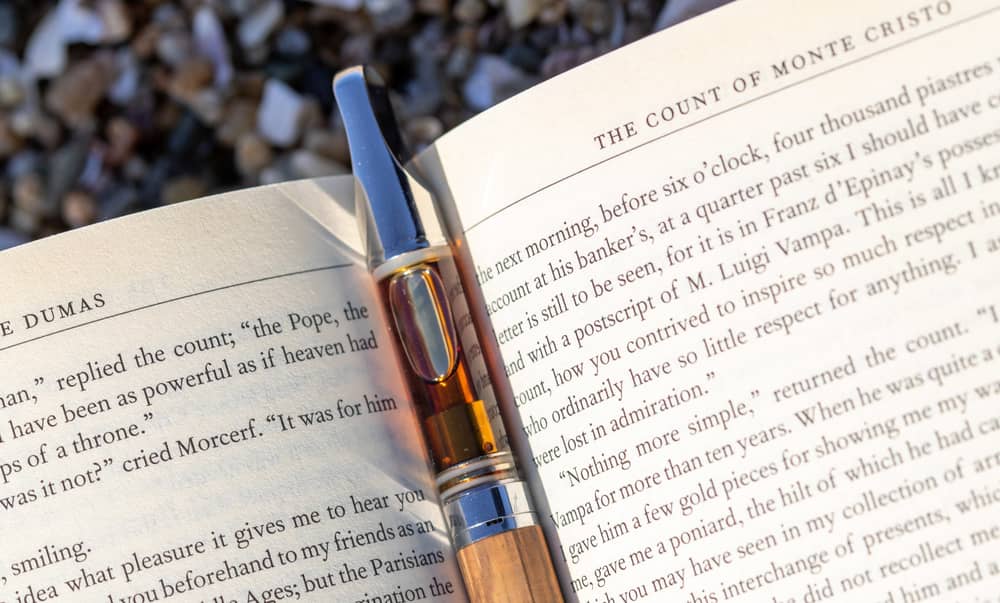 What To Look For When Shopping For CBD Vape
Research is always beneficial, whether you're buying clothes, food, a car, or CBD products. However, with tons of options available, how can we know which brands are the best and what we should look for? Take a look at some of our top suggestions of what to look for when CBD vape shopping!
Customer Reviews
A great place to start is with a company's customer reviews and testimonials. Customer reviews are great for finding out if the product is effective. It also gives you a better idea of the brand's customer service policies and if the product's ingredients are healthy and (depending on the product) tasty.
A promising sign is if the store or brand offers a money-back guarantee or free shipping. An excellent return policy shows that the company is confident in their products and are willing to guarantee your satisfaction or give you your money back.
Some businesses specialize in certain areas, meaning that a brand with incredible CBD oil might not have the best vape juice. Be sure to take the time to read the reviews to help yourself make a more informed decision.
Quality Ingredients
Products like CBD vape juices may not have many components, but it is still essential to check for quality ingredients. Ensure your juice contains no artificial flavorings or colors, no synthetic fragrances, and no harmful additives like 5F-ADB (a synthetic cannabinoid).
Top brands and companies have everything listed on their product labels, so you can easily see what ingredients are included. Checking for high-quality ingredients is a good rule-of-thumb for all products that you buy.
Certificates of Analysis (COAs)
Most companies will claim that they have the most effective products, but did you know you have the power to check the legitimacy of their claims? Verify yourself what the product contains by checking for a Certificate of Analysis (COA) on their website.
COAs confirm that a third-party lab has tested the product to ensure that it follows the legal guidelines, the CBD potency is accurate, and there are no contaminants like heavy metals. COAs help distinguish the reputable brands from the rest.
Although CBD products are federally legal for sale and manufacturing, the 2018 Farm Bill states that all hemp and hemp-derived products cannot contain more than 0.3% THC. If the product contains more than 0.3% THC, it is classified as a marijuana product, which is still federally illegal.
COAs verify the compounds in the product and confirm that it has 0.3% or less THC. The certificate also documents the number of pesticides and toxins that the hemp farms used during the growing process, which should be minimal for a top CBD brand.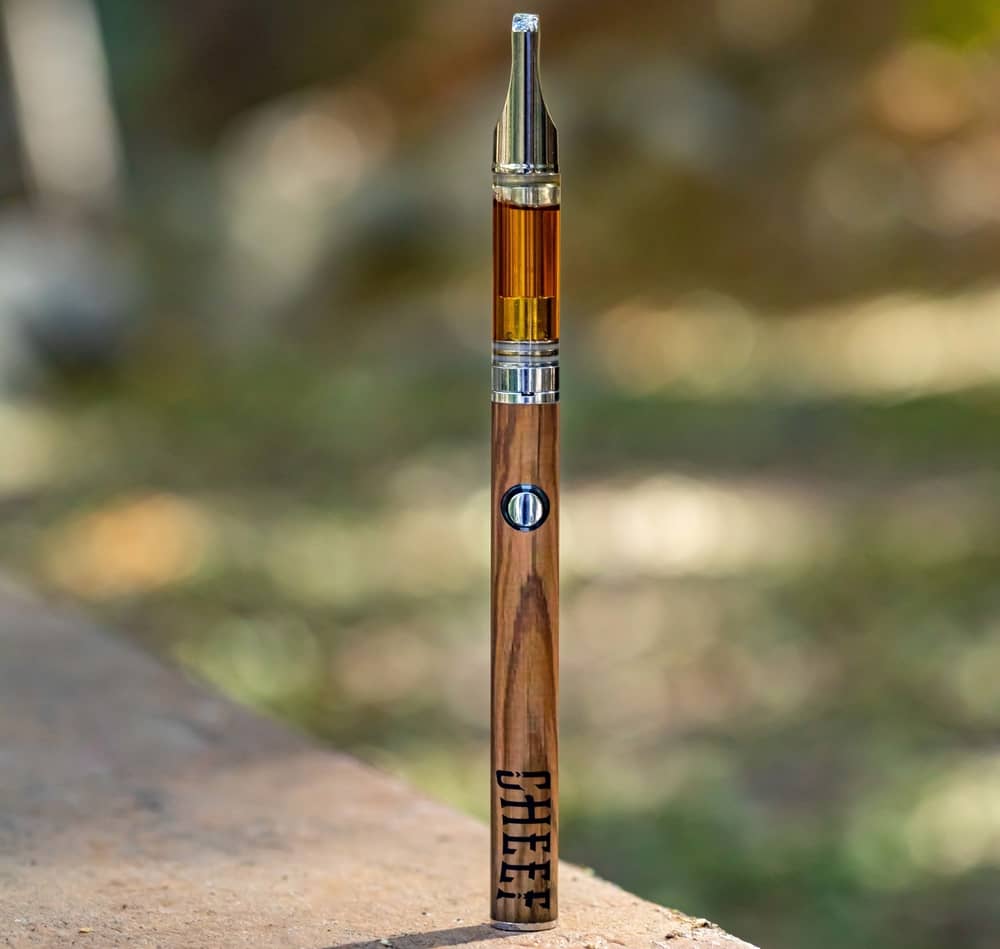 USA-Grown Hemp CBD Vs. Imported-Hemp CBD
There can be a significant difference in quality between hemp that is grown in the US vs. imported. The source of your juice's hemp plants can drastically affect experience when vaping CBD flower. While imported hemp is cheaper, it may not have been grown under the same regulations as domestic crops.  
All USA-grown hemp must follow strict federal guidelines. For legal hemp farms to operate, they must be tested and verified by the United States Department of Agriculture (USDA), Environmental Protection Agency (EPA), and the Food and Drug Agency (FDA).
Keep an eye out for brands that source their hemp from American farms, especially Oregon or Colorado. When you buy responsibly sourced hemp, you can be confident it was produced in an environmentally friendly manner, does not contain THC levels over 0.3%, and that the manufacturing process was safe and clean.
Imported hemp could potentially be harmful to your health since it was not subjected to the same rules and regulations set in the US. Foreign hemp sources may have treated their crops with pesticides or genetically modified organisms (GMOs). They may even contain THC levels greater than the legal limit of 0.3%. Use caution if the company doesn't explicitly state their hemp source! They may be trying to hide the fact that they are importing hemp to cut costs. As always, due diligence goes go a long way!
Final Thoughts – CBD Vape Near Me
Whatever your needs, the most crucial step in finding CBD vape near you is research. Finding high-quality, reasonably-priced CBD vapes is just as important as how far away it is. Hopefully, your next purchase won't require that you venture far from the comfort of your home!
Not sure which CBD product is right for you??? Take the quick quiz to find out!