Where To Buy CBD Oil in San Diego
Are you looking for CBD oil in San Diego? Consider Cheef Botanicals! We're here to assist you in finding the very best CBD products available in your area. We put together this very well informed article to cover the basics of CBD and where to find it in the San Diego area.
What Exactly Is CBD Oil?
Cannabidiol (CBD) is one of more than 120 unique "cannabinoid" compounds that are found in the hemp plant.
CBD, unlike THC, is non-psychoactive and safe to use. It has been shown to have many natural wellness-promoting properties. THC, which is the chemical responsible for the psychological effects of marijuana, is in many states illegal will get you feeling high.
Full-spectrum CBD contains all parts of the plant, including the plant's essential oils, terpenes, and other important cannabinoids like CBG, CBN, and THC. These ingredients work together to give the consumer a stronger, therapeutic combination known as "The Entourage Effect".
Why Should You Buy Cheef Botanicals CBD Oil in San Diego, CA?
Full Spectrum CBD

At Cheef Botanicals we care about the quality of our CBD, that is why we partnered up with one of the best hemp farms in Colorado to produce some of the highest grade CBD products available on the market. We use only Full Spectrum CBD, which contains all parts of the plant, including the plant's essential oils, terpenes, THC, and CBD. These ingredients are thought to work together to give the consumer the full healing benefits of the hemp plant.

Large Selection of CBD Products

Aside from using the best ingredients, we also offer a large variety of CBD products than other brands. We carry CBD concentrates, CBD topicals, CBD water, CBD vape cartridges, Premium CBD flower, and CBD skin care products such as CBD body lotion, and we are still continuing to develop CBD products that will be easy and convenient for our customers to use.

3rd Party Lab Tests or COAs (Certificate of Analysis)

The rapid growth of the CBD industry has saturated the market with cheap, low-quality products sourced overseas or from biomass facilities sourcing from hundreds of farms. Many brands are slapping a "quality" label on an inexpensive, and sometimes unsafe, product. In addition, certain CBD products have lower CBD content than advertised. As consumers, we knew there had to be a better way to shop hemp-based products that ensure short- and long-term safety.

One way we do this at Cheef Botanicals, is by sending our products to a lab where they test for cannabinoid content, pesticides, solvents, heavy metals. This is called third-party testing. We have partnered with some of the leading testing facilities in the country. Our third-party, independent lab tests prove the quality of our product and give our customers peace of mind when shopping for CBD oil in San Diego. We always publish our current lab results online making them available to all of our prospective customers.

Lowest Prices for Quality CBD Products

Hands down we have the best prices of all CBD products on the internet. Take a look around and you'll see. We offer the best prices with the highest quality CBD products. Go ahead, we dare you, do a price comparison with other brands. Compare milligram to milligram and see who comes out on top. Our products are of the highest quality and our prices are very competitive.
Is CBD Oil Legal in San Diego?
Yes, CBD oil is federally legal.. Just make sure the CBD oil you purchase complies with the Agriculture Improvement Act of 2018 (The 2018 Farm Bill Act). The Farm Bill has de-scheduled hemp products from the Controlled Substances Act. Included in the list is Industrial Hemp, the strain of Cannabis that CBD is made from, so long as the THC level in CBD does not exceed 0.3% THC.
Learn From Our CBD Oil Experts
Are you unsure what product is right for you or where to start? Our educated team of experts can help you! Contact info@cheefbotanicals.com or call (818) 839-0516 and speak to a real person Monday through Friday 9am to 5pm Pacific Standard Time. Our customer service team is eager to help anytime. Our executive team consists of over 25 years combined in Cannabinoid knowledge and experience.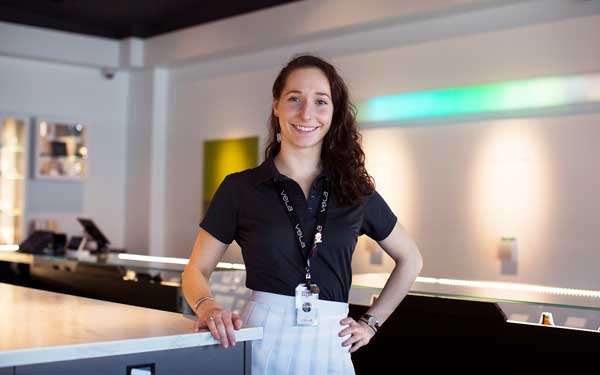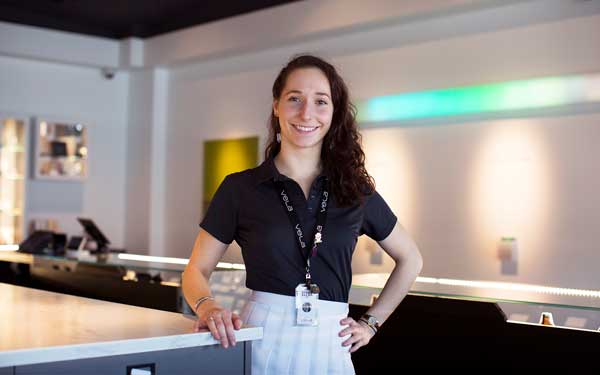 Where To Find Cheef Botanicals in San Diego, CA
Looking for Cheef Botanicals CBD oil in San Diego? Well although our CBD oil products are not yet in local stores in San Diego, don't let that stop you from ordering our products.
By the way, we offer a 15% discount coupon for all new friends living in the San Diego area. Just use coupon code: MYCITY15 at checkout to get your 15% off your order and free complimentary shipping to all San Diego residents.
So visit our online store and take advantage of the money back guarantee, 15% off coupon code and the free shipping to all of San Diego.. And if you still have any questions please don't hesitate to contact us.
If you still prefer to buy CBD products locally, we have a few suggestions on where to find CBD products in San Diego, CA:
SoCal Solutions CBD
2802 Juan St Ste 10, San Diego, CA 92110
Phone: (619) 255-4733
My Natural CBD
2815 Camino del Rio S #114, San Diego, CA 92108
Phone: (619) 514-1006
Thrive CBD
1570 Garnet Ave
San Diego, CA 92109
Phone: (619) 630-0304