Looking for a delicious, discreet, and pre-dosed way to try CBD? Well, your search is over—CBD gummies are one of the most convenient and tastiest ways to enjoy CBD. Of course, they offer a bit of a sugar rush like the gummy bears of our childhood, but additionally, cannabidiol (CBD) gummies promote an array of positive benefits.
Not all CBD gummies are created equal, however. Some companies may use imported CBD, artificial ingredients, animal gelatin, or a range of other undesirable components. Additionally, not all CBD companies are honest, nor do they provide proof which verifies their products' purity and potency.
We want to show you which qualities equate to the best CBD gummies, so we're going to break down some crucial things to look for while shopping. We'll talk about what full-spectrum CBD gummies are, why third-party lab testing is essential, and how to be sure you're getting the highest quality CBD snacks for your money.
What Are CBD Gummies?
These gummies are simply just fruit snacks infused with CBD for a sweet and soothing treat. They are an excellent way for people to enjoy the beneficial, therapeutic effects of CBD without having to swallow an oil or capsule.
How Do CBD Gummies Work?
Cannabidiol (CBD) is a cannabinoid found in hemp, a type of cannabis plant. Marijuana, another member of the cannabis family, is famous for its high levels of the psychoactive cannabinoid, tetrahydrocannabinol (THC). Unlike THC, CBD does not get you "high." When you consume CBD gummies, the cannabidiol interacts with a body-wide network of cannabinoid receptors known as the endocannabinoid system (ECS). The ECS helps regulate bodily functions to maintain homeostasis – the body's essential balance.
For example, the ECS helps regulate digestion, stress levels, pain responses, organ function, and many more. To do this, the ECS relies on our body's natural endocannabinoids. When you take CBD, you supplement your ECS with external cannabinoids, benefitting its function.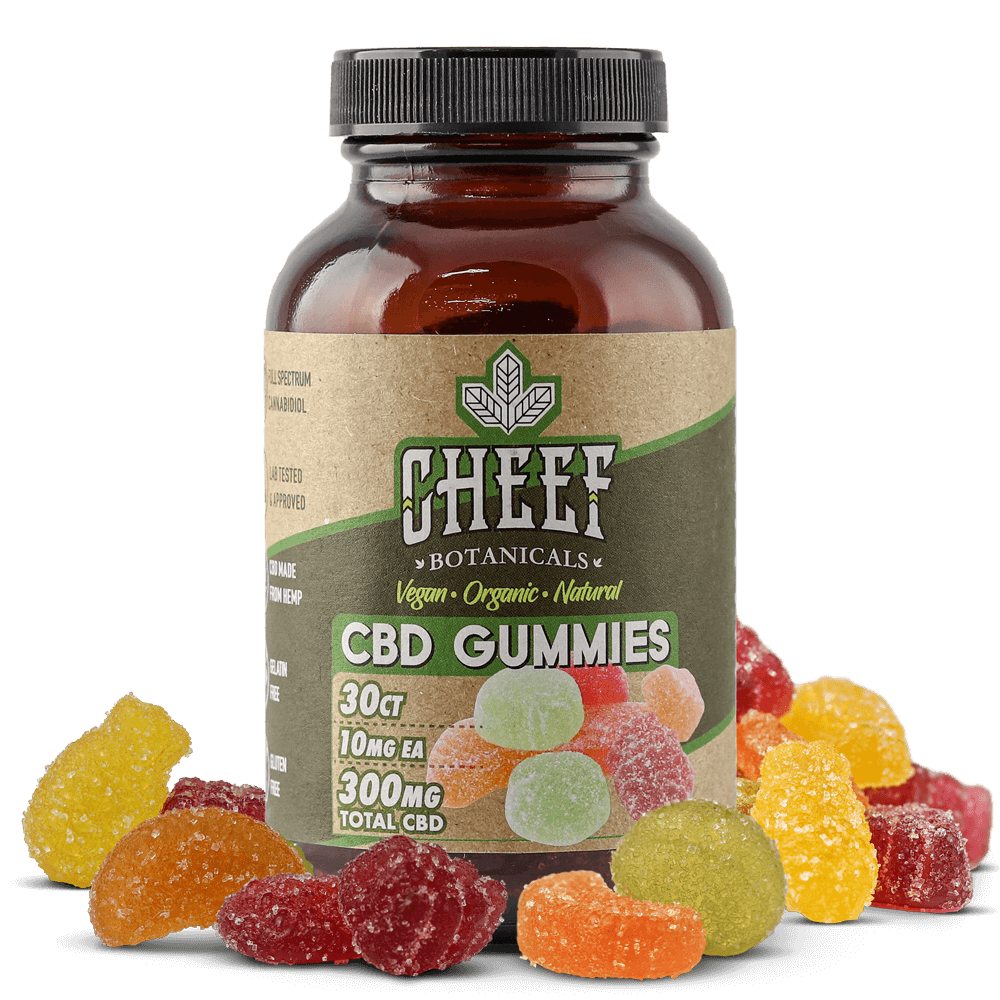 Why Do People Take CBD Gummies?
People use CBD gummies and other CBD edible products for various reasons. Currently, it seems that peer recommendations and emerging research has inspired people to try this beneficial compound for themselves. Though people love the soothing effects of CBD, it seems that few are clued into exactly how it works. Now that you know CBD can benefit ECS functionality, you probably have a better understanding and appreciation for it than most.
CBD's therapeutic qualities may positively affect a range of conditions related to ECS function, including:
Worried/nervous thinking
Discomfort/tension
Swelling
Redness/irritation
And many more!
What Qualities Make the Best CBD Gummies?
Now we're going to get into what qualities to look for in CBD gummies. You'll want to look at a company's hemp source, extraction methods, ingredients, lab tests (certificates of analysis), customer policies, pricing, and, of course, product potency. We know that sounds like a ton of research you probably weren't prepared for, so we're going to break it down for you. Let's talk about the standards and practices required to create the best, high-quality, CBD gummies!
CBD Source
Have you heard the expression "start at the original source?" The source of a product's ingredients is essential to the quality of a product. CBD comes from hemp plants, and if those plants aren't ethically and legally grown, the quality of CBD obtained from them suffers. The 2018 Farm Bill federally legalized the growth and sale of hemp and hemp-derived CBD products in the United States. This bill established standards and regulatory practices for hemp farmers. One of the most rigid requirements is that all hemp and hemp-derived products must contain 0.3% or less THC.
Yes, hemp plants contain a minuscule amount of THC—a level so low that it will not intoxicate you. In addition to regulating farming practices, the Farm Bill ensures that natural THC levels are controlled throughout the growth and harvesting processes. When choosing a CBD product, it's crucial to find a company that sources hemp and from organic American farms. Buying imported hemp or CBD means giving up those standards and practices enforced on American producers. Farms in Colorado, California, and Oregon grow some of the finest quality hemp plants in all of the United States.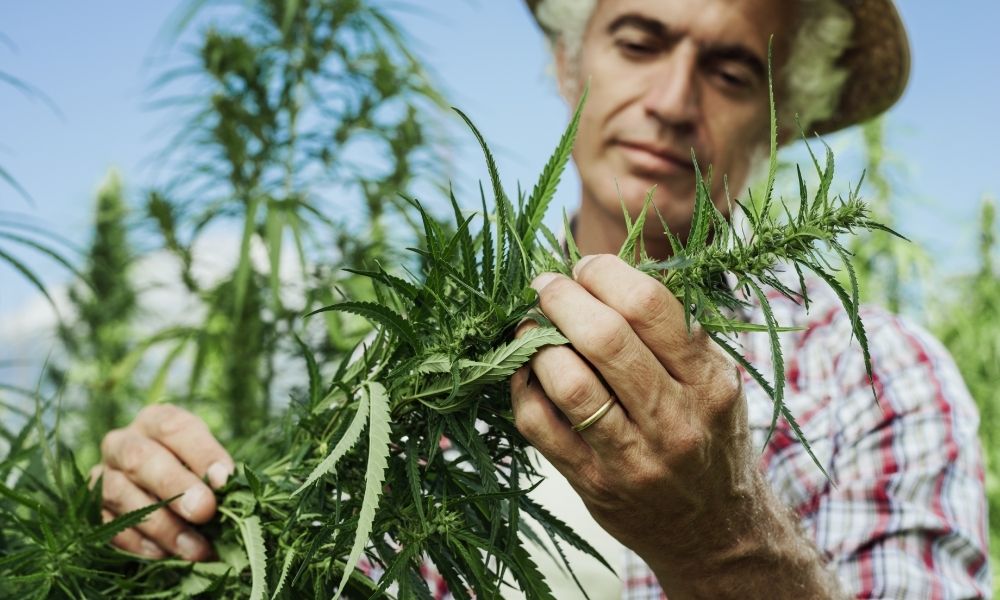 Extraction Process
Ever wonder how CBD is extracted from hemp plants? There are a few different ways, the simplest and cheapest being to crush the leaves to release the oil. Thanks to technology, however, we now have much more efficient methods.
Just as the hemp source is vital to the quality of CBD, the extraction process can affect the cleanliness of a product. There are two popular and efficient CBD oil extraction methods: hydrocarbon and carbon dioxide (CO2). Hydrocarbon is cheaper than CO2 extraction, but the process utilizes harsh solvents that can leave behind a chemical residue on your product. Yuck!
On the other hand, the CO2 extraction method is a clean and efficient process. This method uses compressed liquid carbon dioxide to separate CBD from plant material. This process is generally recognized as safe (GRAS) by the FDA which has approved it for food grade extraction purposes.
The CO2 converts into a gaseous state through intense pressure and heat, breaking the trichomes on the plant and releasing the CBD. It evaporates at the end of the process, leaving behind pure cannabinoids.
We recommend looking into a company's extraction methods before purchasing their CBD. For a clean, safe product that's free of chemicals, always choose a brand that uses CO2 extraction. If the manufacturer doesn't make this info available to you, move on to another company that operates with full transparency.
Certificate of Analysis (COAs)
A certificate of analysis (COA) is a report that details exactly how much CBD is in the product you're purchasing. It will also denote the low levels of the many other cannabinoids found in hemp that remain in many CBD oils and products.
To obtain a COA, a company sends its product to an independent third-party lab for testing. This is a crucial step in verifying the amount of CBD per gummy, the total CBD per bottle, and the amount of any other included cannabinoids. Reputable, high-quality CBD companies will clearly display their COAs.
Quick Note: We already mentioned that there is 0.3% or less THC in legal hemp and hemp-derived products, which is not enough to intoxicate you. Those "low levels of many other cannabinoids" are non-psychoactive and, along with THC, benefit the effects of CBD. This is called the entourage effect.
Do All CBD Oils and Products Contain THC?
No. CBD that contains 0.3% or less THC is called full-spectrum CBD. There is another kind of CBD extract called broad-spectrum, which has gone through a process to remove all THC, however, all other cannabinoids still remain. Finally, there is Premium CBD isolate, which is a pure form of cannabidiol that contains no other cannabinoids.
Both full and broad-spectrum CBD extracts will produce the entourage effect, though the presence of THC in full-spectrum results in the most sensational effects. For this reason, many companies opt for full-spectrum CBD oil in their edible products (such as CBD gummies) to give their consumers the most enhanced experience.
Other Ingredients
So now that we've learned about the importance of CBD sourcing, extraction, and analysis, let's get into the other ingredients in CBD gummies. Gummies have traditionally been made using animal gelatin, high-fructose corn syrup, and artificial colors and flavors. These ingredients can be harmful to your health, and the animal gelatin precludes people with specific dietary restrictions from enjoying the gummy snacks!
Thankfully, there's a plant-based alternative to animal gelatin: pectin! Pectin is a natural fiber in the cell walls of plants that helps give them structure. Research shows that pectin has many potential health benefits, and it's become the standard gelling ingredient in many vegan gummies.
When shopping for the best CBD gummies, try to choose a vegan, 100% organic, natural, and non-GMO brand. The quality of ingredients in CBD gummies affects how efficiently they benefit you. Choosing clean, cruelty-free products with no added preservatives is best for your health.
RELATED: CBD Candy – 100% Organic – Healthy Ingredients!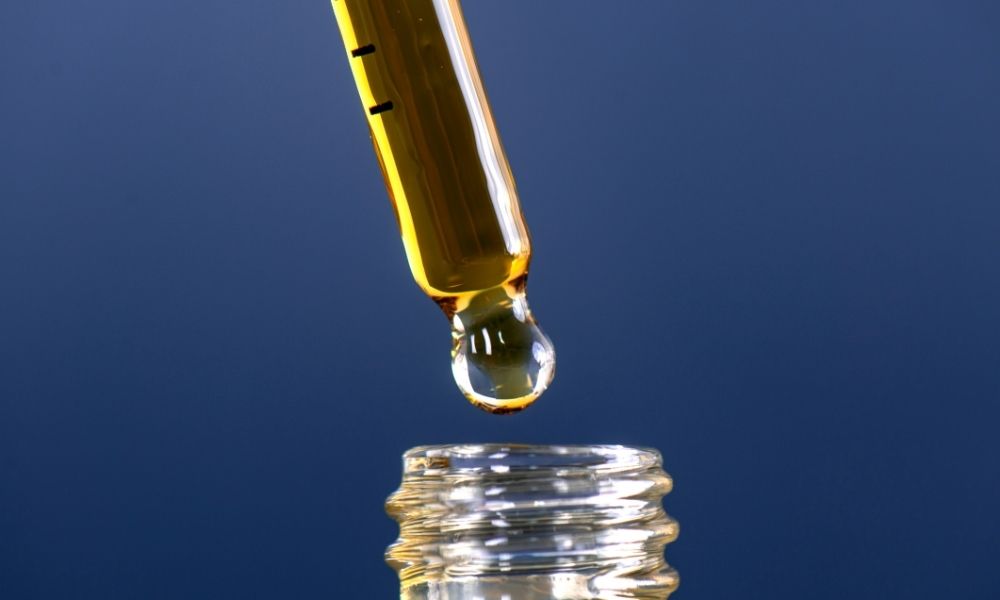 Customer Service & Policies
CBD may have been around for thousands of years at this point, but as it gains mainstream popularity, people understandably have questions about how it works. When shopping for CBD gummies or other CBD products, you should be able to call the company and ask a real person your questions.
As you've probably gathered, CBD is a complex compound. CBD customer service agents not only need to be friendly and helpful, they also need to be knowledgeable about the products. Try to find companies with positive reviews about their customer service.
In addition to customer service, a company's customer policies will clue you into how much they really care about you. Respectable CBD companies will offer perks such as free shipping, money-back guarantees, and customer loyalty programs. Your satisfaction and well-being should be their top priority.
CBD Gummies Pricing
High-quality CBD gummies can be somewhat pricey because of the standards and practices reputable companies follow. The organic hemp farms they source from, the clean extraction method they use, and the all-natural ingredients they add all affect their product's price.
If you're going to invest in CBD gummies or any other CBD product, you're going to want to check how much you're paying per milligram (mg) of CBD. If you take the time to shop around, you should be able to find high-quality CBD gummies at competitive prices and make the decision that's best for you.
Calculating Price Per Milligram (mg) of CBD
Don't worry – it's actually quite straightforward. To calculate the price per mg of CBD:
Find the total mg of CBD per bottle of gummies. Let's say you've found a 300 total mg bottle.
Then, look at the price. Let's say the 300mg bottle lists at $24.00.
Finally, use a calculator to divide the price by the mg count (24 ÷ 300), and you'll find that the price per mg is $0.08.
The average price of CBD in 2020 is ≈ $0.10 per mg, although high-quality CBD can range in price from $0.05 to $0.20. If you do the math and find that CBD gummies cost more than $0.20 per mg, you should probably keep shopping around.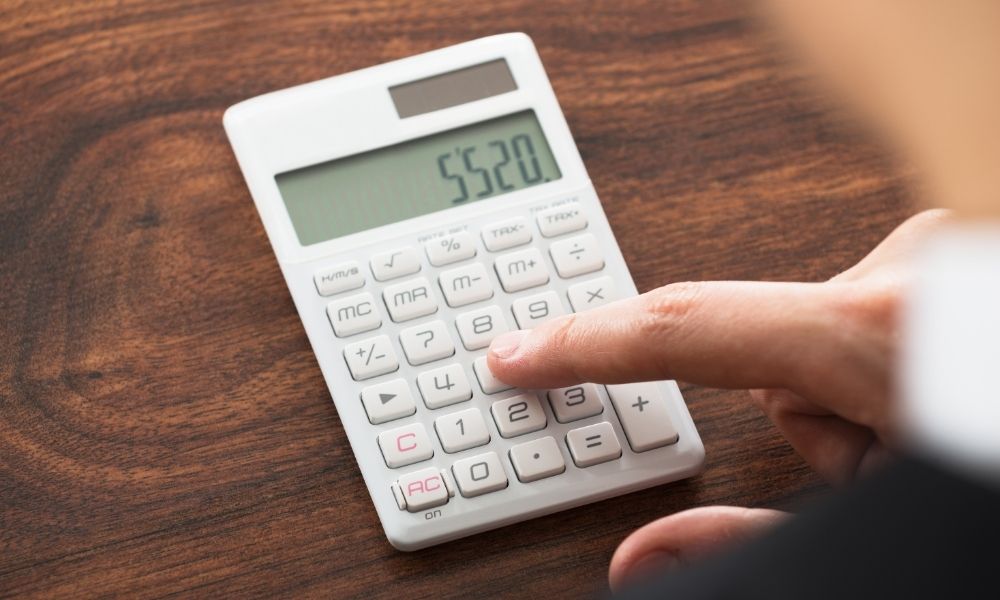 CBD Gummies Potencies
In addition to the price per mg, you'll want to look into the CBD gummies' potency by verifying the mg of CBD per gummy. Most reputable brands will break it down for you on the labels, but you can easily calculate it yourself if they don't.
This step is important for ensuring the gummies have a suitable dosage for your needs. If you need help calculating your CBD dosage range, utilize a handy dosage chart online. Our general dosage recommendation is 0.25mg to 0.5mg CBD per every one pound of body weight.
Let's use the same 300mg bottle for this example and say there are 30 gummies per bottle. To calculate the mg of CBD per gummy, divide 300 by 30 (300 ÷ 30), and you'll find there are 10mg of CBD per gummy. This is a mild dose for most adults, making this size gummy perfect for new or inexperienced CBD consumers.
While shopping for CBD gummies, look for brands that offer size and potency options to meet your dosage needs. If your dosage range is, say, 40mg to 80mg of CBD, you'd be eating four to eight of those 10mg gummies. While CBD gummies are delicious, not everyone wants to eat that many of them in one sitting. In that case, it might be better to find a bottle that contains more CBD per gummy.
The Best CBD Gummies
At Cheef Botanicals, we pride ourselves on being a 100% vegan, organic, natural company. We're committed to cruelty-free practices and creating the very best CBD gummies on the market. Our vegan CBD gummies are made with pectin and organic cane sugar, not animal gelatin and high-fructose corn syrup. We use all-natural fruit juices (like apple and orange) to add delicious flavor and bright colors; you won't find artificial ingredients in our CBD gummies.
You also won't find any unnatural preservatives, GMOs, or gluten. If you're interested, you can find the full ingredient list on our CBD gummy product page. We focus on making high-quality CBD products by putting care and attention toward sourcing our CBD and other ingredients. Our CBD gummies are a prime example of the potent, delicious, and genuinely effective products we manufacture ourselves on-site at our California facility.
We source our hemp from Colorado and Oregon and use CO2 extraction to obtain premium full-spectrum CBD oil. All of our products are sent for third-party lab testing, and the results are linked on our website. At Cheef Botanicals, we operate with the intention of full brand transparency.
To accommodate our consumers' various dosage needs, we offer four different bottle sizes of our CBD gummies, ranging in total milligrams from 300 to 3000. Each size contains 30 gummies per bottle, meaning the amount of CBD per gummy rises as the total milligrams per bottle goes up.

Here's a full breakdown of our vegan CBD gummy sizes:
300mg Bottle – 30 gummies at 10mg CBD per gummy for $23.95 (≈ $0.079 per mg)
750mg Bottle – 30 gummies at 25mg CBD per gummy for $44.95 (≈ $0.059 per mg)
1,500mg Bottle – 30 gummies at 50mg CBD per gummy for $84.95 (≈ $0.056 per mg)
3,000mg Bottle – 30 gummies at 100mg CBD per gummy for $124.95 (≈ $0.041 per mg)
The price per mg decreases as the total mg per bottle rises, making these a cost-efficient bulk-buy item for people who take CBD on a pretty regular basis. If the gummy's potency is higher than your dosage, they can easily be cut into pieces and taken at different times.
We hope this article answered all your questions about CBD gummies, even the ones you might not have known to ask. If you have questions about anything else, please feel free to contact us. Our customer service agents are real people, not robots, and they'd be delighted to speak with you.
Not sure which CBD product is right for you??? Take the quick quiz to find out!