You've probably come across CBD products at one point or another. If you wonder what CBD is, how to use it, and what it is useful for, you might need a CBD 101 crash course! If that is the case, you're in the right place.
CBD has taken the world by storm. It is found in a broad range of products and has helped countless people improve their well-being. CBD has become a wonderful addition to their daily routines and wellness regimens. With so many people enjoying CBD, you're probably curious about what it even is. Rest assured, we have you covered. Stick with me for a full introductory lesson on CBD 101!
CBD 101
Cannabidiol (CBD) is among hundreds of active cannabinoids naturally found in the cannabis Sativa plant. CBD is well known for its therapeutic uses and has quickly become a household name over the past few years. Still, as a relatively new and evolving industry, it's reasonable to have many questions about CBD.
There is a lot to learn about CBD, as it is a relatively new industry with many intricacies and details. Where CBD comes from, its legality, benefits, and differences from marijuana products are all common concerns. Let's first dive into what CBD is and where it comes from.
What Is CBD & Where Does It Come From?
You might be wondering where exactly CBD comes from in the first place. Earlier in our CBD 101 guide we mentioned that cannabidiol is one of many natural plant compounds found in cannabis plants used for therapeutic purposes. But to get it in a form usable in CBD products, it is extracted from hemp flower using advanced techniques. The clean, all-natural extract is added to various other products like edibles or vape juice.
The product that is the exception to this process is CBD buds, which are simply the flowers of hemp plants. There's no extraction necessary for flower, as it's ready to smoke after being dried and processed.
The best CBD comes specifically from the hemp plant. "Hemp" is any cannabis plant containing 0.3% THC or less. 0.3% is a trace amount of THC that is too small to cause any noticeable effect when consumed. CBD is found in a greater concentration in hemp plants and is not extracted from marijuana (at least not at Cheef Botanicals). CBD is one of the most commonly consumed cannabinoids in the world.
Is CBD Legal?
The first and most important part of our CBD 101 crash course is legality. Thanks to the 2018 Farm Bill, hemp-derived CBD products are federally legal in the United States. That means that so long as a CBD product tests at 0.3% THC or less, it is legal to consume in the United States. Plants testing above this percentage are considered marijuana and are not legal for inclusion in CBD products. If a plant intended to create hemp-derived CBD tests over this level, it must be disposed of.
The rules and regulations regarding cannabinoids are often subject to change and, in many ways, are still evolving. The Farm Bill marks a big step in the right direction for CBD, as it removes hemp from the controlled substances list. This reclassifies hemp as its own plant, allowing the versatile crop to play a larger role in the agricultural industry and make its way into various beneficial products enjoyed by people like you.
Benefits of CBD
Our favorite thing about CBD is the benefits it can provide people when they consume it. Part of what makes CBD so beneficial for therapeutic applications is that CBD works differently depending on how you take it. CBD can be incorporated into many different products, allowing you to consume it in various ways. Each of these products provides effects useful for relieving specific issues.
CBD products can also come in various strengths, allowing people to experience stronger or more mild effects if they desire. That lets those who need more potent relief get their desired effects without consuming excessive CBD. It also allows people who need a low dose to easily find the amount that best suits them.
Some of the benefits that can potentially come from CBD consumption include:
Increases calm
Reduces discomfort
Lowers swelling
Regulates blood pressure
Calms digestive tract
Promotes consistent sleep
Differences Between CBD, Hemp, and Marijuana Products
In the cannabinoid world, so many different words and abbreviations are thrown around that it can initially be a lot to take in. Sometimes there is so much going on that terms can get mixed up or misunderstood!
The differences are essential to understand and are much more straightforward than they initially seem. Let's take a look at what distinguishes these different types of products.
Marijuana Products
Marijuana products are goods from the cannabis plant containing high amounts of THC. These products are often intended for use in medical marijuana programs or consumption in states where legal recreational use has been implemented. Marijuana products can come as flower, concentrates, vapes, edibles, and various other shapes and sizes!
Marijuana products are not federally legal and are included in the federal government's controlled substances list.
Hemp Products
Hemp products include any good created using materials from a hemp plant or materials built from the plant's fibers. Historically, hemp has been used to create building materials, rope, textiles, fuel, and various other objects. Ford even designed a hemp-mobile in the 1920s! Hemp products are thought to be a great option for building sustainable materials but have yet to catch on as the popular choice in these industries for the time being.
Hemp seed oil is a great example that clarifies what we mean by hemp products. This oil does not contain CBD but is a potent superfood full of important vitamins extracted from the seeds of a hemp plant. Hemp oil is included in various goods like skincare products and is even used as a carrier oil to increase CBD absorption in tinctures.
CBD Products
Clearly, hemp has many more uses than simply CBD. And since CBD is always derived from hemp at Cheef Botanicals, we can think of it this way: all CBD products are hemp products, but not all hemp products are CBD products.
CBD products are hemp-derived goods containing cannabidiol. Unlike hemp products, a CBD product essentially contains active levels of CBD intended to be consumed. CBD products are federally legal in the United States. They come in many shapes like topicals, inhalables, edibles, and various other consumption forms, all of which we'll cover later!
Why would you want a bottle of CBD oil (tincture)? CBD oil is different from hemp seed oil in that it contains active levels of CBD, while hemp seed oil does not. Luckily, you don't have to choose between these two products because our CBD oil contains hemp seed oil!
CBD oil can even come in a few different extraction varieties: full spectrum, broad spectrum, and isolate. Each of these extraction types come with their advantages.
Full Spectrum
Full spectrum hemp extract is a CBD extract containing all the cannabinoids and terpenes naturally found in the hemp plant. That includes up to 0.3% THC, which helps promote the entourage effect. The entourage effect refers to the boost in CBD's effectiveness when multiple parts of the hemp plant are taken simultaneously. This includes cannabinoids (like THC) and terpenes (which affect the smell and flavor of hemp).
Disclaimer: Because full spectrum CBD oils contain THC, we do not recommend taking full spectrum CBD if you must undergo drug testing. The trace amounts of THC may result in a positive drug test. Luckily, broad spectrum products are also available.
Broad Spectrum
Broad spectrum extracts have some similarities to full spectrum CBD in that both contain terpenes and CBD. However, a key difference is that broad spectrum extracts contain no THC. That means you can take broad spectrum CBD products without any THC while benefiting from the entourage effect!
Isolate
Isolate is a pure form of extract containing 99% CBD. CBD isolate consists exclusively of CBD and contains no additional terpenes or cannabinoids. Typically, isolate comes in a powder-like, crystalline form that can be vaporized, smoked, or included in edible products. CBD isolate is a great option for consumers who want the benefits of CBD without introducing any additional compounds.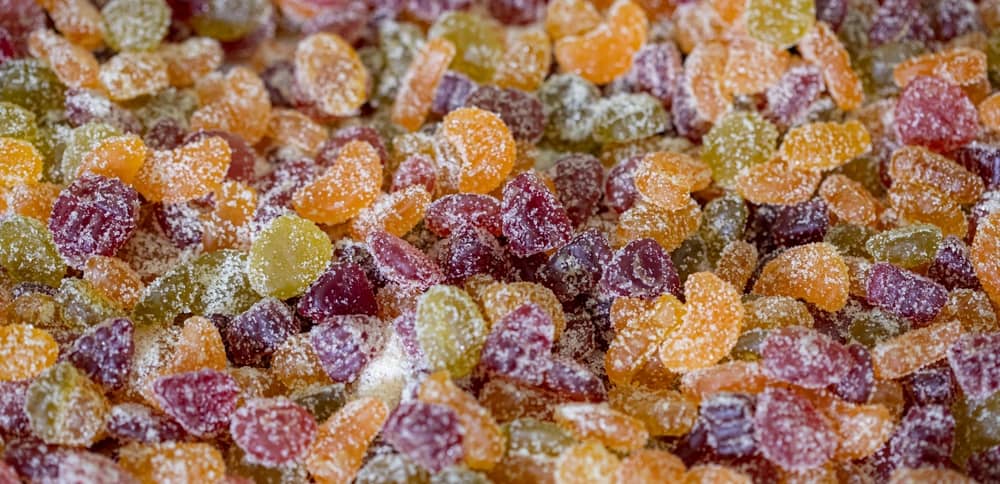 How Does CBD Work?
Now that you know the benefits CBD can have — along with some of the varieties and various essential terms — you might want to know how it works! CBD forms a light bond to the cannabinoid receptors that interact with the endocannabinoid system (ECS). The ECS is a complex cell signaling system responsible for regulating various important processes.
When CBD interacts with the ECS, it helps promote a holistic equilibrium in the body, benefitting processes influencing:
Sleep
Metabolism
Memory
Emotional processing
Immune response
When in equilibrium, your ECS is essentially balanced, allowing regulatory processes to carry on efficiently while you enjoy the relaxing and relieving benefits. But because each individual is unique, it can take different amounts of CBD to reach this state, and one individual to the next may experience the effects differently.
Can CBD Have Side Effects?
Due to how CBD binds to your receptors, it is well-tolerated by most individuals. CBD consumption has caused no known fatal overdose cases. In general, CBD should not create side effects, but it is not impossible.
Some potential side effects of CBD can include:
Drowsiness
Diarrhea
Dry mouth
Red eyes
Nausea
While these effects may be unpleasant, they should rapidly decrease. If you notice the effects increase in severity, we recommend seeking the help of a medical professional.
How To Use CBD
As mentioned previously, one of the big benefits of CBD is that you can take it in many different ways, each of which comes with its distinct advantages. This gives CBD flexibility not found in other wellness products, allowing everyone to utilize its benefits!
Some of the ways that people take CBD:
Oral: When swallowed, CBD can provide its effects for a prolonged period–from around 6-8 hours at a time! That makes edible products a great choice for consumers suffering from frequent discomfort and who cannot frequently re-dose throughout the day.
Sublingual: You can take CBD oil sublingually (under the tongue). Sublingual application is a good option for consumers who have trouble swallowing or need CBDs effects quickly.
Topical: CBD topicals include any product applied to the outside of the body containing CBD. These products are excellent for relieving localized discomfort, influencing the ECS in specific sites on the body. Topical CBD products are a common tool for athletes and active people.
Inhalation: Smoking or vaping gives consumers the effects of CBD almost instantly. This method is great for those who need the effects of CBD rapidly or for individuals who enjoy the physical sensation and flavor of an inhalable product.
CBD Dosage
Now that we've covered CBD 101 and how you can enjoy it, let's move onto dosage. There is no one-size-fits-all approach to dosing CBD. Every individual is unique, so CBD dosage is based on various factors like:
Bodyweight
The severity of the problem you are using it for
Desired strength of effects
Tolerance to CBD
With so many factors determining how much to take, how can a newcomer find their sweet spot?
We recommend a simple method to ensure you don't go overboard: start with a very small amount of CBD, then wait for the effects to kick in. After that, if you think you need more, you can increase the amount in small increments. Just remember to take it slow! Enjoying your CBD is not a race. Take your time, and you are much more likely to find the right dose for you.
What Kind Of CBD Products Are There?
There are CBD products available for all different occasions and uses. This gives CBD a great deal of flexibility regarding utilizing it. Cheef Botanicals offers high-quality CBD products in a variety of popular forms like the ones below.
Vapes
CBD vape products give CBD a low-profile consumption method that you can conveniently take on the go. CBD vapes are also fast-acting and create no lingering scent, so people can access relief wherever life takes them. Vapes come in disposable and 510-threaded cartridges for your convenience.
Flower
It wouldn't be CBD 101 without the most classic form of hemp: flower! CBD hemp flower gives consumers options: Roll it up, pack it in a pipe, vape it, or bake it into brownies! You can find hemp flower in many different varieties containing varying levels of delicious terpenes, giving consumers their choice of flavor and preferred strength.
Salves
These hard-hitting topicals are a knock-out punch to pesky aches and stiff joints. Salves come packed with beneficial CBD and various botanical herbs like peppermint oil, frankincense, and jojoba oil to relieve discomfort and nourish the skin.
Body Lotion
CBD lotions deeply moisturize the skin, leaving it hydrated and soft. These topicals also lower swelling and redness, promoting a clear complexion.
Concentrates
Concentrates are the strongest way to consume CBD. CBD concentrates are work fast and you should feel them almost instantly after inhalation. On our site, you can find concentrates in the form of wax, distillate, and isolate.
Edibles
Edibles are a tasty and effective option for those who want CBD's effects to last throughout the day. Cheef offers edibles in the form of gummies, tinctures, capsules, and honey sticks. Edibles allow you to discreetly enjoy your CBD. Why not take a CBD gummy or a capsule after a long day's work or intense workout to help wind down?
CBD 101 tip: Try different types of products until you find one that works with your particular routine.
Why Choose Cheef Botanicals
The last part of CBD 101 is where to get your cannabidiol from. To get the best quality product, always go with a trusted brand, like us! A like-minded group of cannabis experts started Cheef Botanicals to educate the world about the natural wellness benefits provided by hemp plants. We bring this high-quality standard to everything we make, using only organic ingredients and processes that uphold the natural benefits found in hemp.
We also offer our customers free shipping so that you can explore our products without pesky shipping fees. We're so confident you'll love our CBD that we offer a full 100% money-back guarantee on our products so you can take the time to find what's best for you.
As a CBD specialist, we offer high-quality varieties of all kinds of products, each containing CBD derived from premium quality hemp plants. Our hemp is all-American, coming exclusively from premiere organic hemp farms based in Colorado. To see a complete range of our products, please browse around in the Shop section!
Final Thoughts
There is so much to learn about CBD that we could teach a whole seminar on it. Luckily, by reading this article, you just passed your crash course on CBD 101! Now, with the fundamental knowledge of what CBD is, how it works, some of its benefits, and more, you are one step closer to becoming an expert CBD consumer.
All that's left now is to find the product that works best for you and enjoy the soothing benefits to come. So next time you want to conduct more research or find a high-quality CBD product for yourself, you know to give us a visit here at Cheef Botanicals! You can also take a look at these resources to learn more about CBD.
Not sure which CBD product is right for you??? Take the quick quiz to find out!