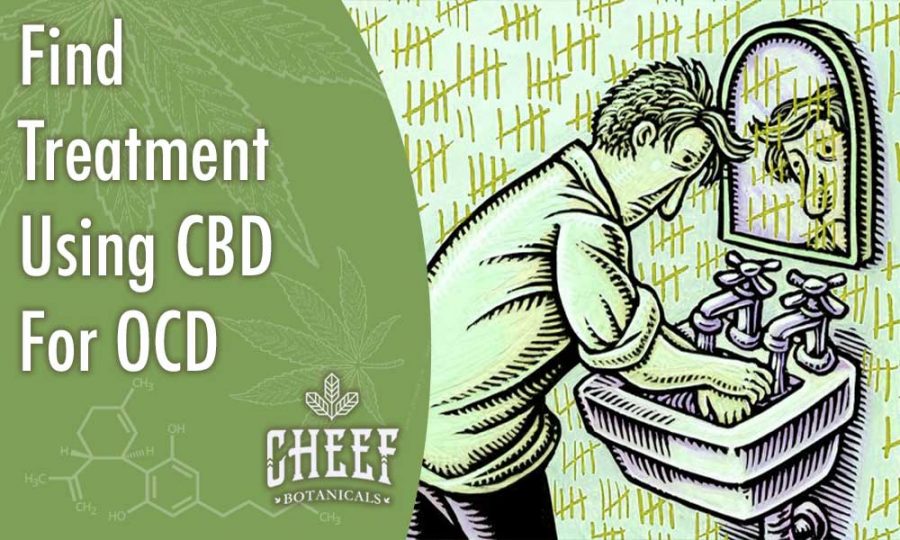 Find Treatment Using CBD For OCD [Effective & Natural]
Chances are you or someone you know suffers from OCD (Obsession Compulsive Disorder). Statistically speaking they estimate that around 1 in 40 adults is burden with the disorder, according to The National Institute of Mental Health. Antidepressants are the usual go-to medication doctors prescribe to OCD patients.  These medications can come with a long list of harmful side effects, patients may wish to avoid. The exciting news is a relatively new natural approach to OCD which implements the use of Cannabidiol (CBD). So, can you use CBD for OCD treatment?
What Is OCD?
According to www.merriam-webster.com, OCD is "an anxiety disorder characterized by recurrent obsessions or compulsions or both that cause significant distress, are time-consuming or interfere with normal daily functioning, and are recognized by the individual affected as excessive or unreasonable."
OCD can strike at any time in a person's life. Typically speaking it is most commonly starts in people between the ages of 10-12 and also in those between 18-23 years old.  OCD more commonly affects women than men. According to The National Institute of Mental Health, OCD in women was at 1.8% (between age 18-29) in contrast to OCD in men at 0.5% (between age 18-29).
There is a strong suggestion that OCD is a genetic disorder. It can span family generations. There are also indications that OCD is a biological disorder (OCD may stem from brain trauma). Other causes may be early childhood trauma (Physical or sexual) or childhood streptococcal infections (the bacteria responsible for strep throat). The root or cause of OCD may stay unknown, but the problem remains the same to those who suffer from OCD.
The Cycle Of OCD
OCD can be a vicious cycle. Inside the brain of someone with OCD, they will first have an obsessive thought. This thought will weigh heavy and create a sense of urgency or anxiety to perform an action. Eventually, the anxiety rises to a point where it drives the person to perform the (meaningless or pointless) compulsive behavior. This behavior will only temporarily relieve the anxiety until the obsessive thoughts start again, starting the cycle ov