Free CBD Oil Just Pay Shipping
CBD oil is a somewhat pricey product, so we wanted to give you a chance to try it out for less than a third of its usual cost. Whether you're a CBD novice or a seasoned expert, a deal is a deal, and boy, have we got one for you! If you're willing to pay shipping, we'll send you a completely free sample. Here's how you can get free CBD oil, just pay shipping and handling!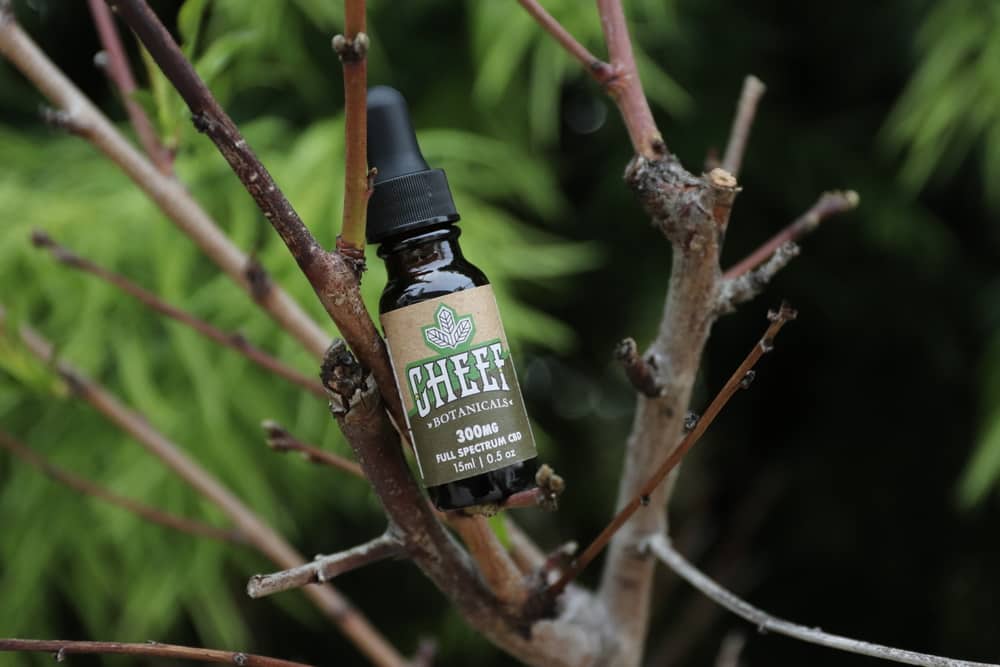 Why Are We Giving Away Free CBD Oil Samples?
If you want to get a free bottle of CBD oil, just pay shipping costs, and it'll arrive at your doorstep soon enough! Sounds like a good deal right? We're giving away free samples of CBD oil because we want to open people's eyes to the beneficial properties of cannabidiol. CBD works for us, and we want you to enjoy the very same benefits, too.
Our passion for organic hemp and natural wellness drives everything we do at Cheef Botanicals. Since hemp is a type of cannabis plant, many people falsely associate it with marijuana. We want to educate the world on the difference between these two cannabis plants and disassociate hemp from marijuana once and for all. By giving out free CBD oil samples, we help spread awareness of the many beneficial qualities of hemp plants.
What is in Cheef Botanicals CBD Oil?
At Cheef Botanicals, we believe in keeping things simple and natural. We don't think manufacturers should over-manipulate these natural products and muck up their tinctures with artificial flavors, colors, and preservatives.
That's why our CBD oil only contains two naturally-derived ingredients:
Full spectrum CBD extract
Hemp seed oil 
The hemp seed oil acts as a carrier oil for our CBD extract. CBD binds extremely well to fats and oils, improving its benefits. Hemp seeds also have incredibly beneficial properties of their own.
Is Full Spectrum CBD Oil The Best?
The "best" kind of depends on your personal needs. There are three varieties of CBD for you to choose from: full spectrum, broad spectrum, and isolate. Let's compare and contrast these options and find out which is best for you!
Full Spectrum CBD: These products contains all of the organic compounds naturally present in hemp plants, such as terpenes (the sources of flavor and aroma), flavonoids (the sources of color), other cannabinoids, and trace amounts of Delta 9 THC. However, hemp and hemp-derived products cannot contain any more than 0.3% Delta 9 in accordance with federal law. This tiny amount helps amplify the benefits of CBD!
Broad Spectrum CBD: Broad spectrum products contain all of the same natural hemp plant compounds in full spectrum products, except for Delta 9 THC.
CBD Isolate: This is 99%+ pure CBD, free of anything else. It does not contain any THC or any other cannabis compounds. Since there are no terpenes or flavonoids in CBD isolate, it is colorless, odorless, and tasteless. If you want a pure CBD product, it doesn't get purer than isolate.
We generally recommend full spectrum CBD oil to maximize the beneficial effects of CBD. These hemp products exhibit a unique phenomenon known as the entourage effect. This effect occurs when hemp plant compounds work together to amplify the benefits of CBD.
If you want to avoid THC altogether, you can still enjoy broad spectrum products and isolate. Since both products lack THC, the entourage effect will be less noticeable in broad spectrum products and will not be felt in isolate. Regardless of your decision, you can find everything you need right here at Cheef Botanicals! Visit our shop to see our full selection of premium hemp products and find your perfect match.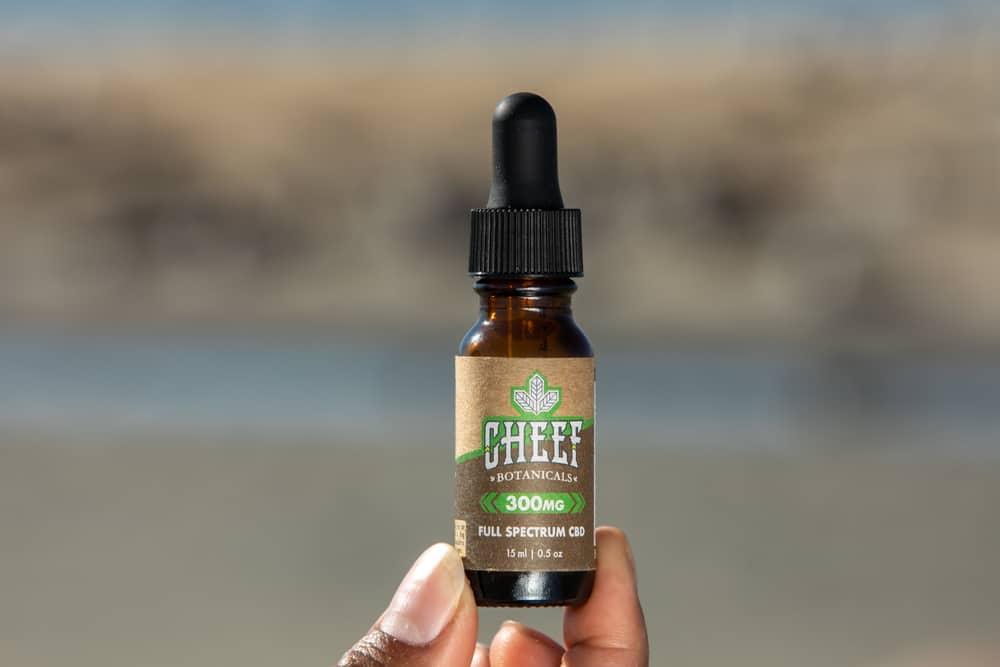 What Size of Free CBD Oil Do I Get?
When you pay $7.50 for shipping, you'll get a free bottle of our 300 mg CBD oil. This size of tincture usually retails for $24.95. That means you will save $17.45 with this special offer! For high-quality, organic CBD oil, $7.50 is a crazy low price that you won't find elsewhere. So what are you waiting for? Get free CBD oil, just pay shipping!
Our 300 mg tincture is our lowest strength of CBD oil, although it is still plenty to deliver all of the hemp benefits you seek. This lower-potency tincture is the ideal option for first-time CBD consumers and people who want to take a small amount each day to support their general wellness. If you want a more potent CBD formulation to address a particular need, we have three stronger ones for you to choose from:
600 mg CBD (0.5 oz. bottle)
1200 mg CBD (1 oz. bottle)
3000 mg CBD (2 oz. bottle)
How to get Your free CBD Oil?
To get free CBD oil, just pay shipping! Here's what you need to qualify for this deal is:
Go to the product page here.
Use Code: FREE300 at the checkout page to get free CBD oil
It's only $7.50 for shipping and you'll get the shipping details an email
It doesn't get much easier than that! This deal is not a limited time deal, so take advantage of it whenever you're ready!
How to Use Your CBD Oil
CBD oil a chameleon product, meaning it may be used in a multitude of ways. Here are some of our favorite ways to include CBD and its benefits in our daily routines:
Mix it into your favorite beverage! It's great in coffee, tea, smoothies, juice, etc.
Put it on your favorite food! It's delicious in soup, salad, pizza—pretty much anything!
Drop it directly on or under your tongue. This is the fastest way to feel its effects.
Mix it into your favorite face mask or lotion for a relaxing spa treatment! That's right—our CBD oil is approved for topical use.
If you need help figuring the amount of CBD that's right for you, please check out our dosage chart. You'll learn about your ideal range, more ways to consume CBD, and the other forms of CBD that we offer!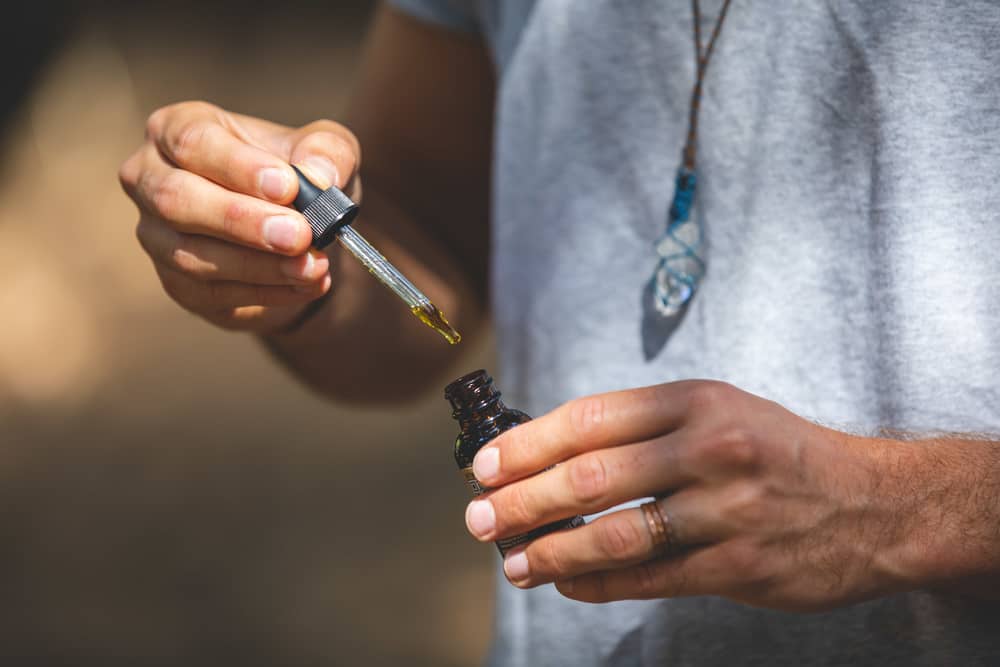 Why Do People Love Cheef Botanicals CBD Products?
At Cheef Botanicals, our customers are our top priority. So is producing clean CBD products. That's why we source organic hemp from trusted American farms, then send all of our flower and extracts (like CBD oil) to a third-party lab for testing. In the interest of full brand transparency, those lab results are readily available on our website.
We always offer free shipping and a 30-day money-back guarantee for all of our quality products. Our loyal customers have given us a 4.87-star overall rating on Trustpilot, where they've flooded our page with positive product reviews. If you want proof that we're the best, you need only look there. We're also an accredited business with an A+ rating from the Better Business Bureau (BBB); it doesn't get any reputable than that!
We don't rely on another company to make our products—we do it ourselves. Unlike other companies' products, which are manufactured by a third party, we manufacture all the products we sell, so it saves us (and you) the middleman costs. This allows us to offer incredibly pure, high-grade products at a competitive price with free shipping.
Our customer service agents are real people, not robots, who you can contact via phone call or a live chat on our website. They're extensively trained, incredibly friendly, and equipped to answer any questions you may have. To learn more about us, please feel free to visit our website, where you'll find a wealth of information about our products, practices, and standards. You'll even find an educational blog if you're interested in learning more about CBD.
More Cheef Botanicals CBD Products
Our CBD oil is just one part of our vast selection of top-shelf CBD products. Check out the Cheef Botanical's shop to see all the great products we have to offer, including these bestsellers:
CBD Edibles 
Edibles give you a precise amount of CBD in a convenient and discreet package. Our CBD gummies, made with real fruit juice and all-natural ingredients, are a huge hit with our customers. We also offer CBD isolate capsules and soft gels that you can swallow like any other pill.
It usually takes 45 minutes to an hour to feel the effects of CBD edibles, but the benefits last for 6-8 hours. If you need long, sustained relief and you're willing to wait an hour for the effects, CBD edibles are a great choice for you.
CBD Flower
CBD hemp flower is the opposite end of the spectrum from edibles. It's the fastest way to feel the effects of CBD since it only takes a few seconds to absorb into your circulation through your lungs. The effects typically last 3-4 hours – perfect for a quick break or fast relief.
We carry over a dozen unique strains of CBD flower, including tried and true favorites like Northern Lights, OG Kush, and Sour Diesel. They all come from American farms that produce the finest hemp in the nation.
CBD Vape Cartridges
Vaporizers deliver the same rapid results as CBD flower. Some people prefer them because vapor can be milder to inhale than smoke. It's a matter of personal preference. Our vape carts also come in an array of classic cannabis strains, as well as bold new flavors like Mimosa and Lychee Ice.
CBD Concentrates
As their name suggests, concentrates are highly potent CBD products – perfect for seasoned CBD consumers looking to take their experience to the next level. At Cheef Botanicals, we offer three kinds of concentrate: CBD distillate, dab wax, and isolate.
You can enjoy concentrates with a dab rig or a vaporizer. You can also add some to your CBD joints. Distillate and isolate are especially versatile. You can add them to your favorite foods and beverages to make simple homemade edibles.
CBD Topicals
CBD is very trendy in the cosmetic and skincare industries because it has great topical benefits. Nothing is more nourishing than Cheef Botanicals' CBD relief salves and body lotion if you deal with dry, irritated skin. We also offer bath bombs in an array of soothing scents.
CBD For Pets
CBD is also great for your pets. Is your dog a little skittish? Does your cat claw the furniture when you're away? CBD could be just the thing your pet needs. Visit our sister site, Holistapet, to find premium CBD products for pets.
We Also Offer CBG Products!
CBG (cannabigerol) is a minor cannabinoid that offers many of the same beneficial properties as CBD. One key difference is that CBG promotes energy while CBD is more soothing and relaxing. Try CBG for a burst of energy and focus whenever you need it most.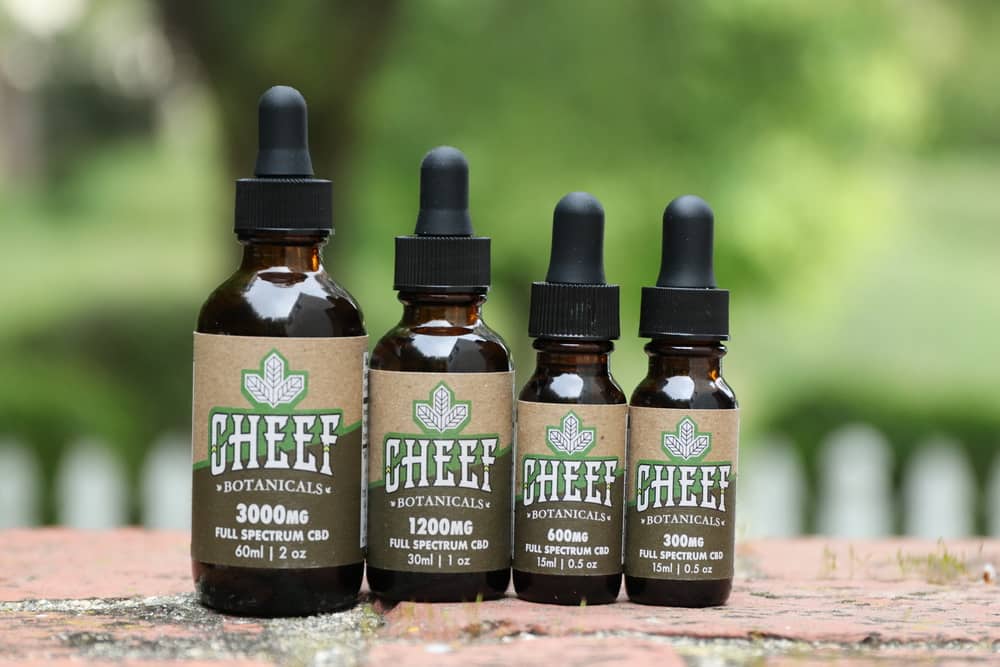 CBD Oil FAQ
We know that many people have questions about CBD, especially those who are new to it. Unfortunately, since hemp and marijuana are related, there is a lot of misinformation floating around. Many people don't even know the difference between CBD and THC since our society has done so little to educate people on the issue. The whole reason we offer free CBD samples is to raise awareness of CBD and its benefits, so we are happy to answer some frequently asked questions right here.
Is CBD Oil Legal?
Yes! Hemp-derived CBD products are federally legal in the United States under the 2018 Farm Bill. You just need to make sure that your CBD products come from hemp plants and contain no more than 0.3% Delta 9 THC by volume.
Is CBD Oil Safe?
CBD is well-tolerated by all mammals, which is why it is so popular for pets as well as people! While the FDA (Food and Drug Administration) does not actively regulate the CBD industry in America, they have approved CBD for use in a medication (Epidiolex).
CBD has a very low risk of side effects. If you take a very large amount, you might experience some of the following:
Drowsiness
Lightheadedness
Increased thirst
Increased hunger
Slight stomach upset
Side effects from CBD are rare. People who experience these effects report that they are temporary and pass within a few hours.
Is CBD Oil Addictive?
No, CBD oil (and all CBD products, for that matter) is not habit-forming. CBD does not bind to the cannabinoid receptors in your body like THC does. This is why CBD-rich hemp does not deliver the same intense effects as marijuana and why it prevents people from developing a dependence on CBD.
How Old Must You Be To Buy CBD Oil?
The federal government has not established a universal minimum age for purchasing CBD. That decision is up to each individual state's government. Depending on where you live, the minimum age for buying CBD could be 18 or 21.
Eighteen-year-olds can generally buy CBD products from online vendors and brick-and-mortar stores that only sell CBD. If you live in a state where recreational or medical marijuana is legal, you might be able to find CBD in those stores, but you will certainly need to be 21 to purchase anything from these establishments.
How Much CBD Oil Should I Take?
The ideal amount varies from person to person based on factors like your gender, body mass, and the reason you need to take CBD. For a personalized guide, check out our handy calculator on how much CBD you should take.
We also have some general recommendations:
REGULAR Amount: A regular amount is 0.25 mg of CBD per pound of body weight. We recommend taking a regular amount to support general wellness.
STRONG Amount: A strong amount is 0.50 mg of CBD per pound of body weight or more. If you find that a regular amount of CBD does not meet your needs, try increasing it. Stronger amounts are particularly effective for relieving several issues.
Frequency of Consumption: We recommend taking CBD oil every 8 hours for sustained benefits. If you take CBD oil under the tongue, its effects may wear off before then, around the 6-hour mark. You can re-up whenever you feel like you need it.
When Will I Feel The Effects & How Long Will They Last?
The onset time of CBD oil depends on how you administer it. There is a big difference between applying it underneath the tongue and consuming it like an edible. Let's break down the different methods.
Placing CBD Oil Underneath The Tongue: Onset time ~ 15-30 minutes. Duration ~ 4-6 hours.
Swallowing (plain or mixed in food or drinks): Onset ~ 45-60 minutes. Duration ~ 6-8 hours.
What Does CBD Oil Taste Like?
Full and broad spectrum CBD oil contain terpenes, the natural compounds that give plants their aroma and flavor. The hemp seed oil we use for a carrier also has a distinct taste and smell. Together, they offer an earthy, grassy, and slightly nutty flavor profile.
Does Cheef Offer Any Other Free CBD Products?
Yes! If you love CBD, free samples of our products are available for you to try. In addition to a free sample of CBD oil, we also offer the same deal (all you have to do is pay for shipping) on the following CBD products:
The best things in life are free. And a free sample of our 300 mg CBD oil is one of the best things you can get for absolutely no cost at all. That's why we want to give you free CBD oil; just pay shipping! What's not to love about that?