Broad spectrum CBD is a part of the three main types of cannabidiol products available. Whether you want to smoke, take a bath, or add a few drops of your best cannabidiol right under the tongue, there's a CBD product for everyone. With broad spectrum CBD products, you won't have to worry about triggering any positive drug tests anymore!
While bath bombs and honey sticks change CBD's delivery method, broad spectrum cannabidiol is defined by its molecular makeup. Few other products allow you to control every detail of its composition. To get the most out of CBD, this guide will teach you all you need to know!
What is Broad Spectrum CBD?
Broad spectrum CBD products contain all of the cannabinoids that are extracted from hemp EXCEPT for THC. Cannabinoids are all the compounds that exist within the cannabis plant.
Hemp and marijuana are both cannabis plants with one major difference. Hemp has high amounts of CBD and low THC levels, while marijuana is the opposite. However, when CBD is extracted from hemp, it still includes small amounts of THC (0.3% or less). All CBD extracts start as full spectrum. Manufacturers use special chromatography processes to remove the THC from the extract to create a broad spectrum. This process can keep all of the remaining cannabinoids, flavonoids, and terpenes intact.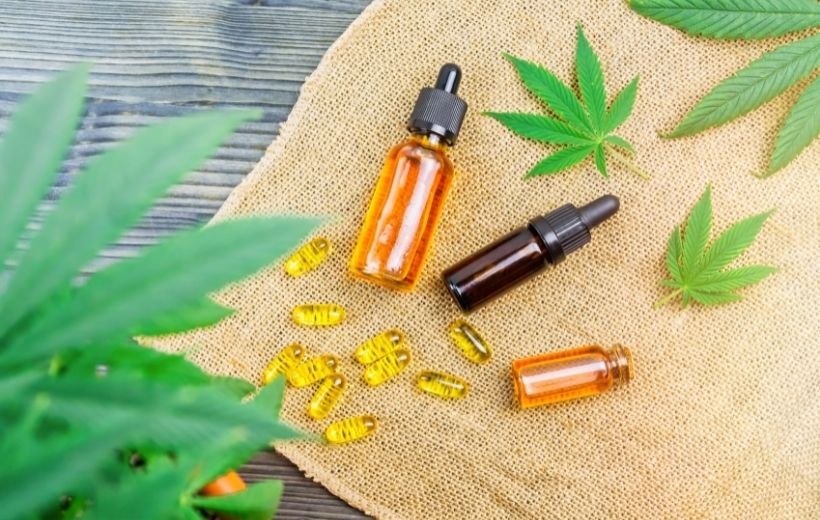 Broad Spectrum vs. Full Spectrum CBD vs. Isolate
Every CBD product is split into the categories of full spectrum, broad spectrum, or isolate. These types of CBD refer to which compounds extracted from the cannabis plant get left inside the final product. Each of these forms has its benefits, and the best option depends on what you need in your CBD!
Full Spectrum CBD
Full spectrum CBD products contain all of the compounds found in hemp extract, including trace amounts of THC. Tetrahydrocannabinol is the compound responsible for the intoxicating and euphoric effects. However, it shouldn't be enough to get you high (0.3% or less) in these small amounts.
Having THC within CBD products plays a large role in creating the "entourage effect." The entourage effect occurs when all the compounds in the product react, creating a synergy between them. Through this synergy, each compound can boost the other, bringing out the maximum benefits of the entire CBD product.
Broad Spectrum CBD
Broad spectrum CBD products do not contain any THC. It still contains all the beneficial compounds naturally found in hemp. Due to the entourage effect, the more of these compounds ingested simultaneously, the better your CBD experience will be. With this form of CBD, you can still experience the entourage effect. Due to the lack of THC, the effect is weaker, but broad spectrum CBD is still very effective.
CBD Isolate
Isolate is pure CBD and is made for those who don't want anything derived from the cannabis plant except cannabidiol. Made almost entirely of cannabidiol molecules, this fine white powder is more than 99% pure CBD. Isolates are odorless, tasteless, and completely safe to use.
Many consider isolates to be the most versatile form of CBD. If you're looking to mix your cannabidiol into food or drink, you may want to try this form of CBD. You can also enhance your other CBD products like shampoos or lotions by adding isolates to give it that extra boost.
Related: Why I Use Full Spectrum CBD Oil vs. Isolate or Broad Spectrum CBD


Why do Some People Prefer Broad Spectrum CBD?
People prefer broad spectrum CBD because it removes all risks of positive drug tests. We all know a good job is hard to come by. It's best not to risk a false-positive on a drug test, even if the odds are remarkably slim. Others may want to avoid THC for personal reasons. Broad spectrum CBD gives you a THC-free option while still providing the entourage effect. Although the effects may not be as strong as full spectrum CBD, broad spectrum is still able to boost your overall health and wellness.
If you're looking for a powerful entourage effect and don't have to worry about a drug test, consider full spectrum CBD. Looking to mix some of your CBD into your food or drink? Pure CBD isolate powder may be just the thing. For a good balance among all components, CBD is a perfect choice.
Is Broad Spectrum CBD Safe?
Responsibly made broad spectrum CBD is 100% safe! American-grown hemp is federally legal, protected by the Food and Drug Administration (FDA). These rules ensure that the crops are food-grade and safe for humans. Avoid CBD products made from imported hemp. The FDA does not evaluate these plants, meaning there's a chance they grow in less regulated conditions. In addition to health, these conditions ensure that hemp does not contain THC levels higher than the legal limit (Less than 0.3%).
The 2018 Farm Bill legalized hemp, but not marijuana. Cannabis plants with 0.3% or less THC are considered hemp and are federally legal. CBD products that have less than 0.3% THC will not induce any "high" effects. The best hemp is sourced from Oregon or Colorado. As an added layer of safety, look for organic ingredients in your broad spectrum CBD products. "Organically grown" means the plants grow without synthetic fertilizers or pesticides.
Does Broad Spectrum CBD Show Up On Drug Test?
Broad spectrum CBD products will not show up on drug tests and are ideal for those who are in the military or sensitive to THC. Even though full spectrum CBD products contain 0.3% or less THC, the THC may still show up on a drug test with repeated use.
You shouldn't get intoxicated or trigger a positive drug test when consuming legal, responsibly made CBD products — regardless of what type of product you use (full spectrum, broad spectrum, or CBD isolates). However, the majority of drug tests don't test for CBD.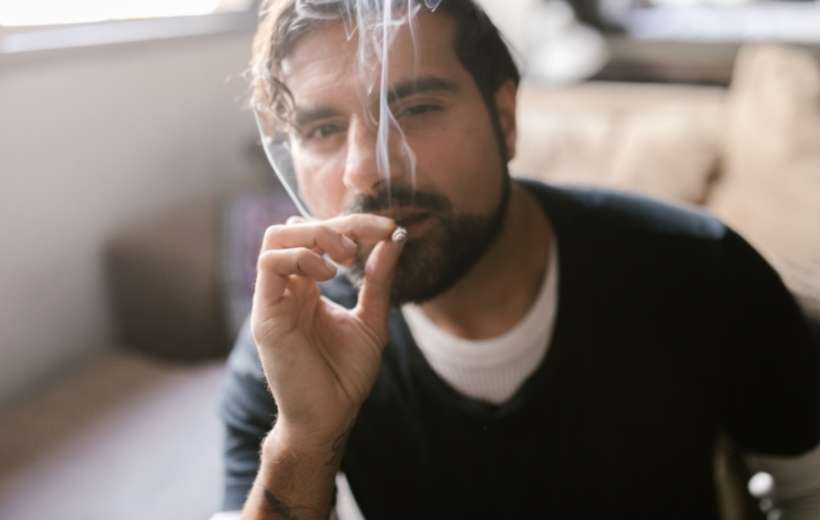 What Type of Broad Spectrum Products are There?
There's a broad spectrum CBD product for every time of day, activity, and lifestyle. Adding CBD to your bath? Want to drop some CBD oil under your tongue as you're walking out the door or unwind with a CBD bath at the end of the day? No problem!
Some of the most popular broad spectrum CBD products include:
CBD vape cartridges: For portable, discreet, and convenient CBD, it doesn't get much better than vape carts. Easy to use without giving off unwanted odors, vape carts are many peoples' CBD product of choice.
Related: Best CBD Vape Cartridges
CBD bath bombs: What's more fun than a bath bomb? A CBD bath bomb! Watch these sweet-smelling bombs dissolve into the water and soothe your skin with CBD. A nice bath is already relaxing, and you can add to that tranquility with some refreshing cannabidiol.
CBD oil: Oils are the most versatile of these three options. Enjoy with your favorite foods or drinks, swallow oil droplets right out of the tincture, or rub onto your skin. CBD oil is also incredibly easy, versatile option for consistent effects.
Final Thoughts – Broad Spectrum CBD
For thousands of years, humans have found new uses for the cannabis plant. Modern technology has allowed for great control over these miraculous plants, and broad spectrum CBD is the latest in a long line of hemp innovations.
Whether it's full spectrum, broad spectrum, or isolate CBD, you can't go wrong with cannabidiol. Who knows what the technology of the next thousand years will bring to the world of CBD? Until then, let Cheef Botanicals be your resource for all things CBD!
Not sure which CBD product is right for you??? Take the quick quiz to find out!