$

11.98 –

$

999.95

—

or subscribe and save

25%

Read more
CBG Flower
CBG is a minor cannabinoid with major benefits. Scientists have long known about CBD, but they could not efficiently produce it until recently. CBG may not be as famous as CBD hemp strains or THC (yet), but its popularity is rising. Cheef Botanicals offers premium and top-shelf CBG flower strains you won't find elsewhere. Since the beginning, we've been ahead of the CBG trend, so come join us!
What Is CBG Hemp Flower?
CBG stands for cannabigerol, a natural chemical compound found in hemp. It is an example of a cannabinoid, a chemical group that includes THC and CBD. Chances are, you've heard of THC and CBD before, but cannabigerol is a mystery to many. We're here to demystify this special compound.
CBG is a "minor cannabinoid," meaning it only occurs in very small amounts (less than 1% in any hemp plant). However, modern selective breeding techniques allow farmers to create hemp strains with especially high levels of CBG, upwards of 20%! This makes CBG the dominant cannabinoid in this type of flower.
What Other Compounds Are in This Flower?
Although CBG is a dominant cannabinoid in hemp flowers, CBG flower also contains many other cannabis compounds. This includes CBD, THC, CBC, CBN, terpenes, flavonoids, and more! The presence of these other compounds will not disrupt the effects of your CBG hemp flowers. In fact, they boost CBG hemp's power!
When multiple cannabis compounds work together, it causes a phenomenon known as the "entourage effect." Simply put, cannabis compounds support one another's effects. It's the age-old principle of strength in numbers.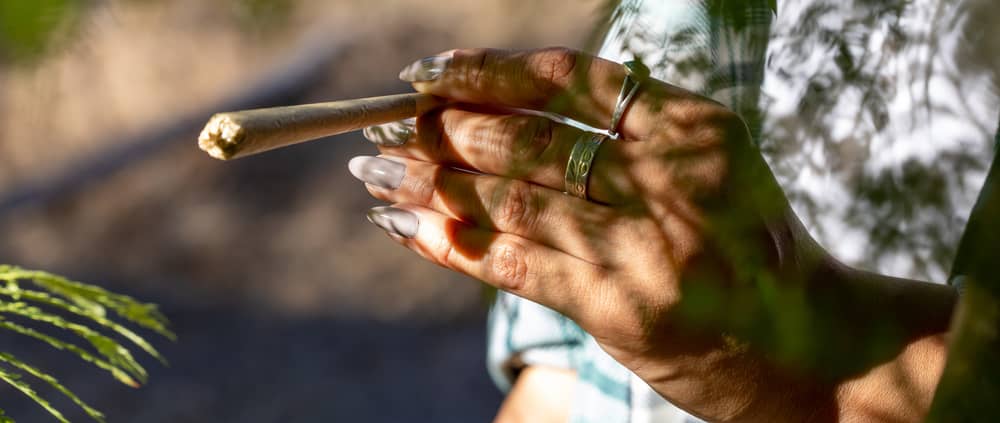 What's the Difference: CBG vs. CBD Hemp Flower
CBD hemp flower (cannabidiol) is the dominant cannabinoid in hemp plants. It naturally occurs in much larger quantities than CBG, and it doesn't take any special breeding efforts to make CBD flower potent.
CBD and CBG flowers, while both being part of hemp flower, have different chemical structures and form at different points in the plant's life cycle. CBG forms early in hemp plants' life cycle. As time passes, it converts into one of three other cannabinoids (CBD, THC, and CBC). Luckily, with modern agricultural tactics, farmers can now grow high CBG strains and harvest them before it converts into another cannabinoid.
In a broad sense, CBG can be seen as a "mother cannabinoid" to CBD. As you can imagine, CBG and CBD hemp flower share many qualities, such as their calming and relaxing effects on the body and mind. One difference is that many people claim CBG offers more energetic effects, making it a better daytime option for some.
CBG Flower: Benefits & Effects
CBG has a host of benefits, including reducing swelling, offering discomfort relief, and even the ability to ease nervousness. This variety of hemp flower is also a great, easy way to get all the benefits of CBG! Here are some more of the benefits you'll get to experience when you smoke or vape CBG:
More energy to carry you throughout the day
Increase in appetite
Promotion of proper digestion
Improvement in sleep cycles
A boost in mood and overall wellness
And more!
Is CBG Flower Safe?
Yes, CBG is generally very well-tolerated. It has very few potential side effects when it encounters the cannabinoid receptors in the human body. They are rarely reported, but those who do experience them generally say they are mild and pass quickly. Possible side effects may include:
Lightheadedness
Dry mouth
Change in appetite
Digestive issues
There has never been a reported CBG overdose, and it is not addictive. You can always ask your doctor or another health care professional about CBG and CBD to get their opinion.
Can CBG Show Up on a Drug Test?
CBG itself won't show up on a drug test, but smoking CBG flower could still cause a false positive. How can that be?
The vast majority of drug tests only check for THC. Some individual employers may test for CBD as well, but this is very rare. CBG is such a novel cannabinoid that it is unlikely any tests are designed to detect it in the human body.
Why Do People Use CBG Hemp Flower?
CBG has many of the same therapeutic benefits as CBD, plus a few unique effects of its own. Here are some of the key reasons people turn to CBG for their wellness needs:
Relieving aches and muscle tension
Calming nervous thoughts and improving mood
Stimulating appetite and encouraging proper digestive function
Soothing swelling and discomfort associated with various conditions
Supporting improvement of ocular conditions (conditions that degrade the nerves of the eyes)
Combating bladder dysfunction
Why Do People Smoke CBG?
CBG comes in more forms than hemp flower alone. You can buy CBG oil tinctures, gummies, capsules, and concentrates. Each method has its unique advantages. What makes smoking CBG such a popular method of consumption? Let's take a look at the benefits.
Fast-Acting: Inhaling CBG is the fastest way to feel its effects. The lungs are full of capillaries, tiny blood vessels that link arteries to veins. CBG travels rapidly from the lungs to the capillaries, distributing it throughout the body. Within moments of your first hit, you can feel the relief and relaxation sweep over you.
Cost-Effective: To make other CBG products, like vapes and edibles, companies have to extract CBG from hemp buds. This can be an expensive process, driving up the price of your product. For the most cost-effective CBG, go for the base product – flower.
Social Experience: Smoking is a great social activity for CBG hemp flower enthusiasts and their friends. Grab some rolling papers, or better yet, a CBG pre-roll. Light it up and pass it around. Since the effects of flower come on quickly, you can all relax in unison.
Synergistic Effects: As we've previously alluded to, hemp flower is naturally packed with a wealth of cannabis compounds. These include cannabinoids like CBG and CBD, as well as terpenes (which give the hemp its taste and aroma), flavonoids (which give the plant its colors), and more. Having all these compounds in one product gives you the full power of the entourage effect.
Does CBG Get You High?
No. Unlike THC, CBG and CBD do not have intoxicating effects. You won't feel the heavy hit associated with marijuana or the side effects. However, you might feel a boost of creative energy!
How Do You Use CBG Hemp Flower?
CBG flower works with many different smoking methods. These should be familiar to fans of CBD and THC flower. As a blanket rule, if you can smoke CBD with it, you can also smoke CBG with it. Here are just a few of the most popular ways to enjoy CBG.
Rolling Papers
It doesn't get more classic than rolling a joint. Rolling papers are also the cheapest smoking device out there, and joints are ideal for social smoking.
Rolling joints is an acquired skill set, so it may take some practice. If you want an even more convenient way to smoke, grab a pack of CBG pre-rolls. They're tightly packed to prevent air pockets and ready to smoke right out of the package.
Pipes & Water Pipes
Pipes are specifically designed for smoking any cannabis strain in their flower form. They are typically made from glass and often feature unique designs, and even include bubblers, bongs, and hookahs. Using a pipe is as simple as can be. Grind up your CBG hemp flower and pack it in the pipe's bowl.
Cannabis pipes have a tiny hole on the side called a "carb." Cover the carb with your thumb while gently inhaling to fill the pipe stem with smoke. Then, uncover the carb and take a deep breath to suck up the plumes.
Flower Vaporizers
Most people are familiar with vape pens — handheld batteries with a cartridge of cannabinoid extract attached. But there are many herbal vaporizers as well. Fill them with ground CBG flower and inhale deeply. Many people love vaping because it's smoother than smoke.
What Strains Are High in CBG?
Technically, all hemp flower strains are high in CBG before they mature. Harvesting any juvenile hemp or marijuana plant will result in high levels of CBG. That said, several strains have been selectively bred to produce higher levels of CBG than normal. This makes obtaining CBG flower more cost-efficient for manufacturers and consumers alike!
Some of our favorite high CBG hemp strains include:
White CBG
Sour G
Mimosa
John Snow
Jack Frost
Goliath
Sour Diesel
What To Look For When Buying CBG Flower Online
When shopping for CBG flower, there are a few things you should look out for to ensure you're purchasing the highest quality flower. You'll want to pay close attention to:
If your flower is domestically grown or imported. Domestically grown hemp is more likely to follow federal guidelines. Imported industrial hemp is riskier and may not be a safe bet to take.
Price and potency. Why spend a lot on a strain that isn't very potent when you can pay a more reasonable price for a potent strain? Always compare price points before purchasing!
If the brand you're shopping with has COAs available. Certificates of Analysis (or COAs) are third-party lab results that test for potency and quality. These ensure you get the quality you're paying for!
A brand's reviews. Reviews or testimonials can give great insight into a brand's products, how good their service policies are, whether they'd shop again, and more!
Is CBG Legal?
Yes! The 2018 Farm Bill made hemp plant products, including CBG flower, legal throughout the United States. There are just a couple restrictions that you should be aware of:
Rules and regulations still vary across all 50 states. Though hemp is federally legal, it may still be smart to research legality within your own state — online stores won't always make the distinction for you.
Federal law also divides cannabis plants into two categories: hemp, which has high levels of CBD, and marijuana, which has high levels of intoxicating THC. While Marijuana is legal in some states, it still remains illegal on the federal level.
What's the Difference Between the Two?
By law, marijuana is any cannabis plant with more than 0.3% THC by dry weight. However, if a cannabis plant contains 0.3% THC or less, it is classified as legal hemp. As long as your CBG products are derived from hemp and contain less than 0.3% THC, you are in the clear!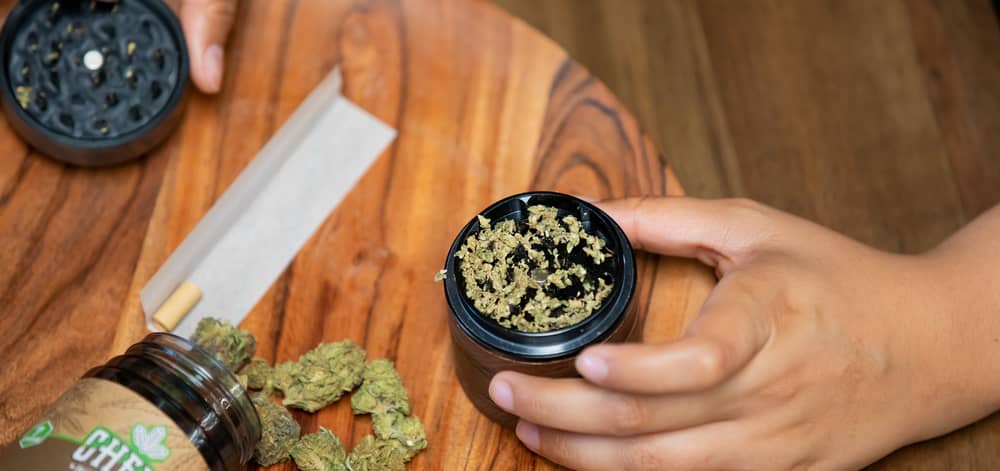 Why Choose Cheef Botanicals CBG Flower?
At Cheef Botanicals, we're not just leaders in the hemp industry — we care about helping you reach your ultimate well-being too! We're proud to offer CBG flower that is:
Grown in the USA
Lab-tested for purity and potency
Available in a variety of strains
Affordable without sacrificing quality
We believe that quality shouldn't come at a premium for hemp flower strains or any of our hemp products (like our CBG hemp oil or fruit gummies). That's why we work so hard to go above and beyond, bringing you the best CBG flower at the most competitive prices. We even offer free shipping with no purchase minimum required.
Still looking to learn more about CBG, hemp flower, or other cannabinoids before you buy? Check out the Learn section of our site to learn more about what makes the hemp plant so great!
Final Thoughts — CBG Flower By Cheef Botanicals
CBG flower is a great choice for those looking for an alternative to traditional THC-rich cannabis strains. CBG flower is non-euphoric and has a wide range of soothing benefits that'll have you feeling energized and ready to face the day!
We believe that quality shouldn't come at a premium when it comes to CBG flower. When you shop with Cheef Botanicals, you can always expect competitive prices and free shipping, and the highest quality products and services. Visit our online shop today and see what sets Cheef Botanicals apart!
FDA DISCLAIMER: 

These statements have not been evaluated by the Food and Drug Administration. These products are not intended to diagnose, treat, cure or prevent any disease. The information presented here is not meant as a substitute for, or alternative to, information from health care professionals. Please consult with your health care provider about potential interactions or other possible complications before using any product. The Federal Food, Drug, and Cosmetic Act requires this notice. All products have less than 0.3% THC or less.