Which CBD Product Is Right For You?
Showing 1–16 of 91 results
Showing 1–16 of 91 results
Showing 1–24 of 91 results
Showing 1–24 of 91 results
Cheef Botanicals CBD Products
At Cheef Botanicals, we give our consumers exactly what they need when looking to buy the best CBD products. Now that CBD is legal, ever since the signing of the Federal Farm Bill, we ship our products to all 50 states.
We offer many types of hemp derived CBD products — including capsules, full spectrum CBD oil, edibles, vegan CBD gummies, top-shelf flower, topicals, and much more! Our selection of high quality CBD products makes it easy to find the perfect method of CBD consumption for your needs.
What CBD Product Is Good For?
CBD interacts with your endocannabinoid system (ECS) to help optimize several key biological processes important to your everyday function. Before we get into what CBD can do for you, we have to understand how your ECS functions to allow CBD to benefit you.
Your ECS is an internal network of cell-signaling receptors located throughout your body. The CB1 receptors are in your Central Nervous System (CNS), and the CB2 receptors are in your Peripheral Nervous System (PNS). Unlike other cannabinoids like THC (Delta 9 THC), CBD does not bind directly to these receptors. Instead, the cannabinoid interacts with them to help optimize your wellbeing.
CBD products are becoming more and more popular as people learn about the potential wellness benefits of CBD. Cannabidiol (CBD), is a compound found in cannabis plants. Unlike THC, CBD does not produce an intoxicating effect. This means that it does not get you high. It is thought to have a number of potential health benefits, including reducing nervousness, relieving discomfort, and improving sleep. CBD products are available in a variety of forms, including tinctures, capsules, edibles, and topicals. You can also find CBD products for pets.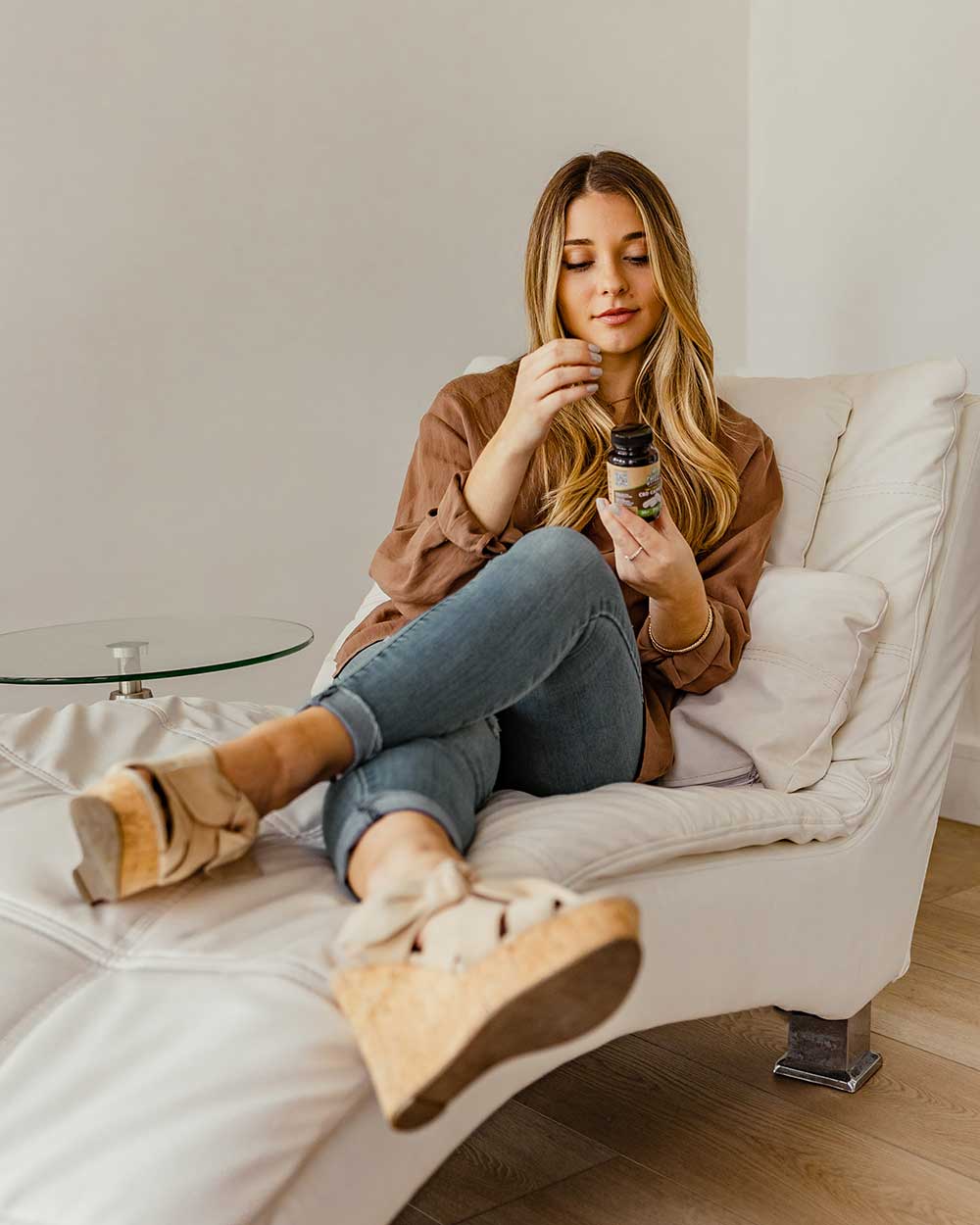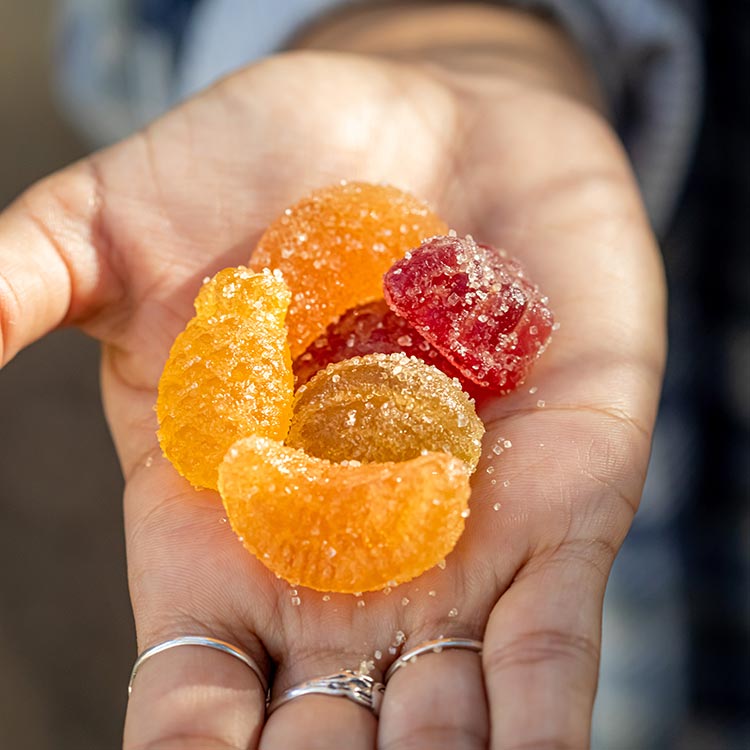 CBD can offer a wide range of potential wellness benefits. One area that is of particular interest is the role that it may play in supporting the body's ECS. The ECS is a network of receptors and molecules that helps to regulate a variety of important functions in the body. These include mood, memory, appetite, swelling and sensations of discomfort.
CBD is known to interact with the ECS in a number of ways. For example, it has been shown to bind to the same receptors that are targeted by THC, the main psychoactive compound in cannabis. However, unlike THC, CBD does not seem to produce any intoxicating effects. In addition, CBD has been shown to modulate the activity of enzymes that break down endocannabinoids. This may help to explain why CBD is able to produce a number of different beneficial effects.
• Some of the ways CBD can benefit you include:
• Uplifting mood and promoting a positive state of mind
• Easing nervousness and tension by calming racing thoughts
• Increasing appetite and cravings
• Harmonizing digestive health
• Nourishing your skin for a healthier and vibrant appearance
• Reducing joint swelling and puffiness
• Relieving mobility issues by fostering and facilitating better movement
• Easing bodily discomfort and soreness
• Promoting deeper, more restful sleep
CBD is generally well-tolerated by consumers and rarely produces any side effects. However, when side effects do occur, they are minor, temporary, and typically the result of overconsumption of CBD beyond one's daily allowance. That's why it's important for you to know how much CBD you can take in a day to limit the chances of these temporary side effects from occurring.
When you take more CBD than you can handle, expect to feel the following side effects:
Drowsiness
Lethargy
Dry mouth
Thirst
Upset stomach
Nausea
Diarrhea
Although many people incorporate CBD products into their daily wellness regimen, consumers should know that CBD is not intended to diagnose, treat, cure, or prevent any health conditions your may or may not have. The federal Food and Drug Administration (FDA) has not evaluated CBD's benefits, so be wary of brands that provide unsupported health claims for their CBD products. Before adding CBD products to your wellness regimen, consult a licensed medical professional to ensure you're healthy enough to take them. 
Perhaps the easiest way to get a daily serving of CBD,
hemp CBD capsules
are a highly sought-after product on the market today. Our capsules are vegan, organic, natural and infused with quality, full spectrum hemp CBD. They contain coconut powder combined with CBD isolate. Coconut powder contains
medium-chain triglycerides
(MCTs), which are healthy fatty acids with numerous benefits of their own. Choose from multiple potency levels from our line — including 300-milligram, 750-milligram, 1,500-milligram, and 3,000-milligram bottles — all of which contain 30 capsules. Capsules are a discreet way to take a precise amount of CBD when you're on the run and don't have time to measure out a proper amount.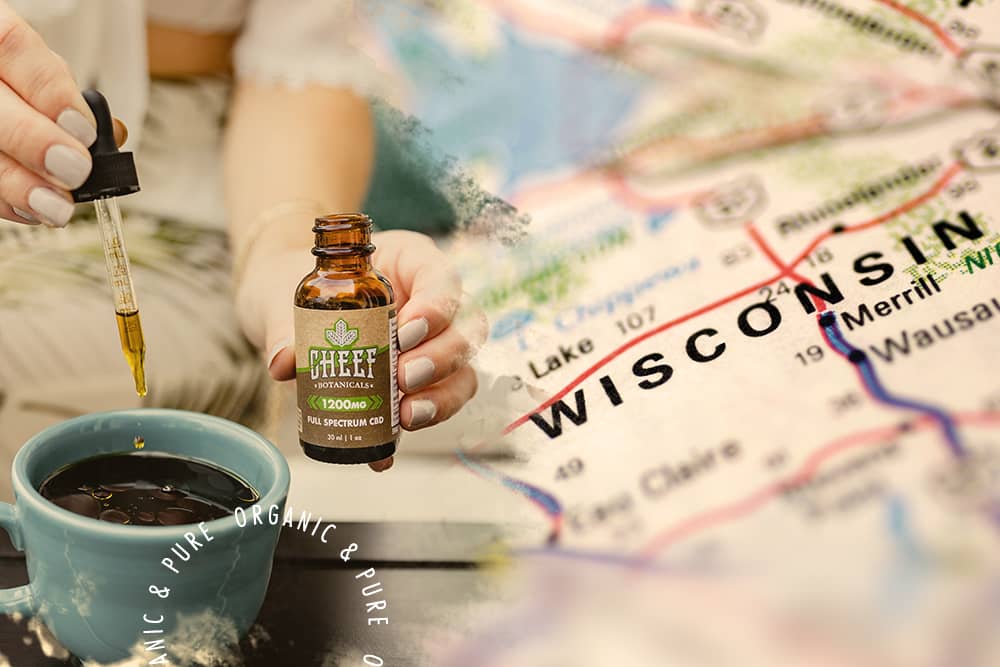 CBD tinctures are our most popular CBD product. This is a 100% hemp product that has only two ingredients: full spectrum CBD oil and hemp seed oil as a carrier oil. Full spectrum CBD oils are made of CBD plus other important cannabinoids from the hemp plant. Our CBD oil products are different because they do not have any additives or preservatives, and contain CBD extracted through a CO2 method to protect the vital elements. We offer various potencies — including 300-milligram, 600-milligram, 1,200-milligram, and 3,000-milligram bottles.
We offer a full line of CBD vegan edible options to enjoy when taking your daily dose. Our Cheef Botanical's CBD gummies put a little pizazz in getting a daily dose of CBD. Our vegan gummies are a natural mix of fruity flavors. Many health-conscious consumers prefer our products because they do not contain any artificial colors, ingredients, or animal-based gelatins. They're also non GMO and gluten free! Plus, these vegan hemp-derived products are available in multiple potencies to cater to every consumer's CBD needs — including 300 milligrams, 750 milligrams, 1,500 milligrams and 3,000 milligrams.
Cheef Botanicals offers the best selection of hand-trimmed, top-shelf CBD flower. Our farmers hand select only the best high-end buds and stinkiest selection that you could ever pack into your bong and take a rip. Our flower is high in CBD and very low in THC. In other words, our hemp flower will NOT get you high or intoxicated. Pack it in a bowl, roll up a spliff or a blunt. No matter how you like to smoke your legal weed, Cheef Botanicals has you covered. Try some of our legal CBD flower today!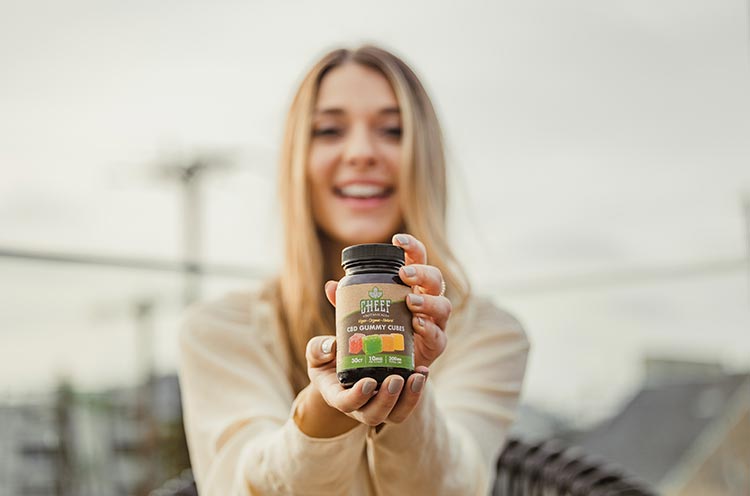 CBD topicals are a popular choice for those looking to address specific areas of discomfort or skin conditions. When applied topically, CBD is absorbed through the skin to interact with cannabinoid receptors located nearby. This interaction can help to reduce skin irritation and discomfort, while also providing anti-swelling properties. Topical CBD products are available in a variety of forms, including creams, lotions, salves, and balms. They can be applied directly to the skin or used in conjunction with other CBD products. They are an effective and convenient way to address a wide variety of skin conditions.
We offer a high quality line of topical skin care products with natural essential oils. Our CBD body lotion, which smells amazing BTW, is offered in two scents: Cucomber Melon & Organge Bliss. Each in either a 2oz – 200mg bottle or a 8 oz – 800mg bottle. Our CBD body lotion will keep your skin looking young and feeling rejuvinated all day long. We also carry a few different CBD bath bombs that will make your bath tub look and feel amazing! Soothe your skin and relax in a warm sudsy tub while getting the benefits of CBD. Another product we carry is our CBD Salve which is mainly to help manage deep tissue discomfort and soreness around your joints. Use this very potent CBD ointment sparingly for a small amount goes a long way!!
CBD Lotion vs. CBD Salve
There may be some confusion between CBD lotion and CBD salve. Although both products are topical CBD products, consumers utilize them for completely different reasons.
Let's take a look at what these CBD topicals are and what sets them apart from each other:
CBD Lotion: Formulated for everyday application on your skin. Helps to protect, nourish, moisturize, and replenish your essential outer layer and keep it looking fresh.
CBD Salve: Formulated for soothing relief for target areas of soreness and discomfort throughout your body. Perfect for athletes and those with an active lifestyle who need fast-acting muscle and joint relief after strenuous activity.
Which Form Of CBD Product Is Right For Me?
Yes, the type of CBD product you consume matters greatly. Each product will have different onset and duration of effects. Although some products might kick in faster than others, deciding which type of CBD product to consume depends on your personal preference and needs.
Let's look at the many ways you can consume CBD and compare their onset of effects, duration of effects, and the available products for each form:
Kicks in immediately to within 30-90 seconds of inhalation. The effects last about 3-4 hours. CBD products you can consume via inhalation and with the use of specialized devices like pipes, bongs, vaporizers, and dab rigs include flower, pre-rolls, vapes, isolate, wax, and distillate.
Kicks in immediately to within 15 minutes of application. The effects last about 2-4 hours. CBD products you can apply topically include body lotion, relief salve, and bath bombs.
 
Kicks in 45-60 minutes after ingestion. The effects last about 6-8 hours. CBD products you consume include gummies, capsules, soft gels, oil (tincture), and honey sticks.
 
This method is only applicable to CBD oil, and the effects kick in 15-30 minutes after placing it underneath your tongue and holding it there for 90 seconds. This method takes advantage of the many glands underneath your tongue to quickly uptake CBD into your system. The effects last about 4-6 hours.
Bioavailability
Bioavailability is the amount of a substance that enters the bloodstream and is available for use by the body. The body can only use a limited amount of any substance, so it is important to know how much of the substance is available for use. Many factors influence bioavailability, including the type of CBD product, the amount taken, and the person's age, health, and diet.
CBD bioavailability depends on the route of administration. When taken orally, CBD is absorbed into the bloodstream through the stomach and intestines. The bioavailability of CBD is lower when taken orally because it must first pass through the liver before reaching the bloodstream. When taken sublingually (under the tongue), CBD is absorbed directly into the bloodstream and has a higher bioavailability. CBD bioavailability is also affected by the formulation of the product. CBD products that are designed for sublingual use have a higher bioavailability than those that are designed for oral use.
If you're considering using CBD products, it's important to make sure that they are of high quality. There are several ways to determine if a CBD product you like is high or low quality.
At HolistaPet, we only sell the highest quality CBD products on the market. We believe that the best CBD should be available to everyone, so we make it our mission to provide affordable, accessible CBD products that are backed by science and third-party lab results.
Here are some things you can look for in high-quality CBD products.
Certificates of Analysis (COA)
A Certificate of Analysis (COA) is a document from a third-party laboratory that provides details about the composition of a particular product batch. This can include information on the purity and concentration of the various components in the batch. COAs provide customers with assurances that their products meet specific standards and adhere to the legal definition of hemp. At Cheef Botanicals, we provide COAs for every one of our products to ensure transparency and consumer safety.
American-grown Hemp
One of the most important things to consider is where your hemp comes from. There are a lot of benefits to buying American-grown hemp. For one thing, you can be sure that the hemp was cultivated following all U.S. regulations. This means that the hemp was grown in compliance with the 2018 Farm Bill and contains THC levels of 0.3% or less.
When you buy American-grown hemp, you can also ensure that the farmers who grew it had to follow strict guidelines. This means that they used sustainable farming practices and followed strict growing practices established by the United States Department of Agriculture (USDA) and Environmental Protection Agency (EPA). This is good for the environment, and it ensures consumer safety.
Natural Ingredients No Additives, Chemicals, or Synthetic Cannabinoids
Ensure that the ingredients in your CBD products do not contain any artificial ingredients, additives, harsh chemicals, or unnatural, lab-made synthetic cannabinoids. You can avoid these and other harmful ingredients by shopping with a CBD brand that offers COAs and is transparent about its manufacturing processes, product potency, and ingredients. At Cheef Botanicals, our brand reputation hinges on being fully Farm Bill compliant, providing consumers with up-to-date COAs, and using only natural ingredients in all of our products.
Which CBD Product Is Right For You?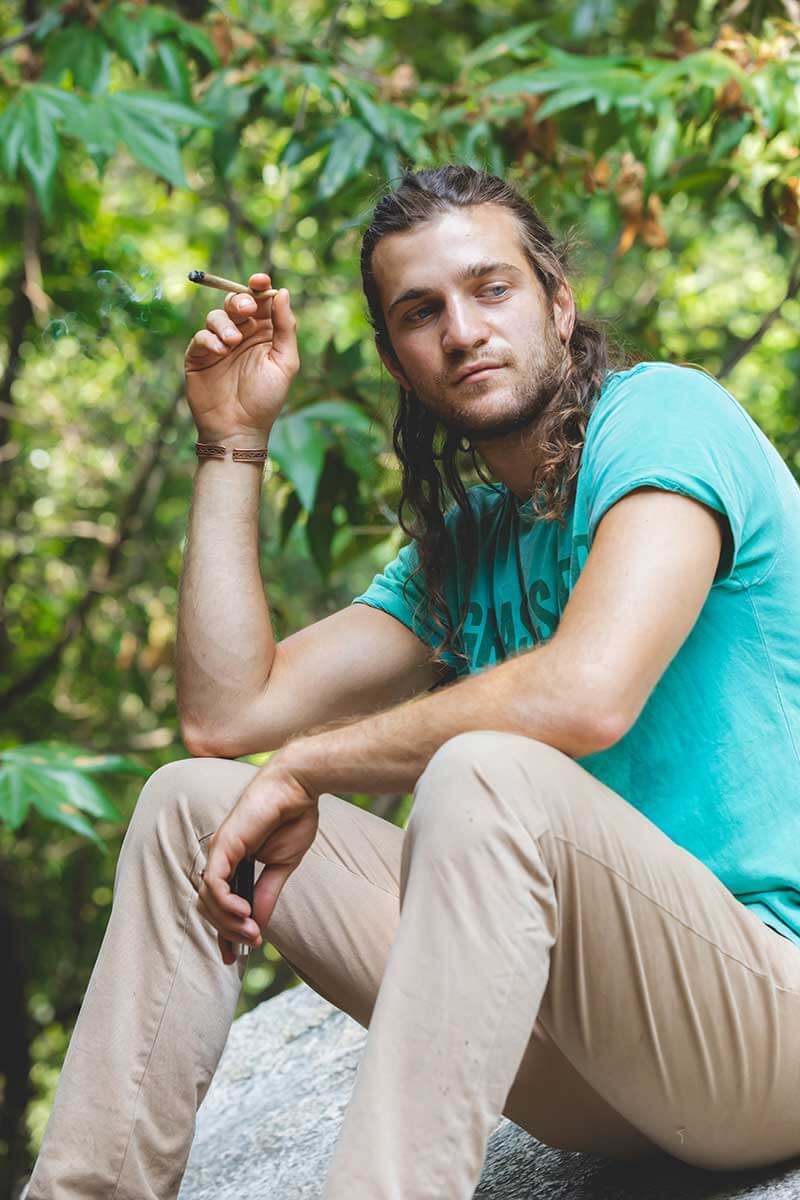 Why Buy Our CBD Products?
Buying CBD online can be a little intimidating when there are so many companies from which to choose. At Cheef Botanicals, we want to give you CBD for sale that you can trust. Every product we sell has been thoroughly developed and tested for quality and accurate ingredient listings.
We also offer:
25% off your first order when you sign up for our mailing list

Free and 

FAST

 shipping on every order to all 50 states

Products purchased are straight from the manufacturer, not a third-party supplier
25 years of experience in the organic food industry
Lowest prices on the net. Shop around and compare milligram to milligram we are the lowest!
We are your go-to place to buy CBD that is in a more natural state — without all the additives or byproducts that can be found in a lot of other products in the CBD industry. Reach out to Cheef Botanicals if you have common questions or would like further information on any of our CBD products.