It is no surprise that there are always innovations being made revolving around CBD. After all, more and more people around the world are using CBD for its incredible wellness benefits. Currently, popular products include CBD oil tinctures, gummies, and vape juice. CBD pre-rolls, also known as CBD joints, are made from hemp flower pre-rolled for your convenience. They're relatively new to the market but offer the same great effects as other CBD products. Plus, they're perfect for social settings or on the go!
What Are CBD Pre-Rolls?
CBD pre-rolls are pre-rolled joints made using 
premium hemp flower
, which contains high amounts of CBD. In fact, pre-rolls are one of the most natural ways you can take CBD. There is no extraction process involved like in CBD oil products. With pre-rolls, you are getting CBD directly from the hemp flower itself. Many people prefer the simplicity and convenience of this method of enjoying CBD over others. One major advantage of smoking pre-rolls is that it has the fastest delivery rate among all the different ways to consume CBD. This means that it takes the least amount of time for you to feel its effects on your body. But are pre-rolls just as effective as any other form of CBD? The answer? Yes! CBD pre-rolls offer the same level of effectiveness as other CBD products and more.
Can You Get High From CBD Joints?
No, you shouldn't get high from smoking CBD joints! CBD joints are like the THC joints that many of you are familiar with, but with one major difference: hemp and CBD do not produce any high or intoxicating effects. You smoke joints the same way you normally would, except that CBD joints won't leave you feeling dizzy or nauseous. That's right – CBD pre-rolls will not produce psychoactive effects on your body because they are made with hemp flower, which contains virtually no THC. Since CBD pre-rolls are relatively new to the market, many of you might be learning about it for the first time. You are probably more familiar with traditional joints, which do come with a "high." The truth is, not everyone enjoys the way marijuana products make them feel. Most people who consume CBD want to avoid any intoxicating effects altogether.
Do CBD Pre-Rolls Show Up On a Drug Test?
So you are concerned about CBD pre-rolls causing a problem with your drug test? CBD joints are made with hemp flower, which naturally can contain up to 0.3% THC. These minimal concentrations of THC are nowhere near enough to get you high, nor should those amounts show up on a drug test. However, if you consistently smoke CBD pre-rolls or flower, the minor amounts of THC could potentially build up over time and cause a positive drug test. Still, it's very unlikely that will happen! Note that most drug tests are looking for THC and not CBD. Most employers are only testing for THC because it's the psychoactive component of cannabis that employers want to make sure you are not using. If you are concerned with THC entering your system, you may want to opt for broad spectrum CBD or isolate products that don't contain THC. Unfortunately, you won't be able to find any broad spectrum pre-rolls because the nature of the hemp plant includes up to 0.3% THC. But don't worry – we have a large selection of broad spectrum and isolate products on Cheef Botanicals!
Are CBD Joints Legal?
The 
2018 Farm Bill
 fully legalized the sale, production, and manufacturing of ALL hemp and hemp-derived products! This includes any and all CBD products that you'll come across. Marijuana, on the other hand, is still illegal federally. Though you can extract CBD from marijuana plants, that practice would be illegal under the 2018 Farm Bill. CBD is legal in all 50 states in the United States and can be consumed for medicinal or recreational use. This includes CBD pre-rolls, which are a relatively new product in the market. However, note that CBD joints can seem very similar to marijuana joints. Marijuana is illegal in most states, so smoking CBD joints in those states may attract the unwanted attention of law enforcement, even though it is legal. It's important to note that there are varying laws regarding hemp and marijuana on the state level. Each state has its own set of policies on the legality of hemp and marijuana, so make sure you do the proper research on if those cannabis products are allowed in your state!
How to Find the Best CBD Joints for Sale
Before you buy CBD joints, you should make sure you are purchasing them from a reliable source. A trusted source will provide you with only the best, organically and responsibly grown hemp from Colorado. Here are some of the best ways to find the best CBD joints for sale:
Read customer reviews: Reading reviews and testimonials from other customers is perhaps one of the best ways to determine the quality and reputation of a certain brand! Their unbiased experiences can provide an insight into how effective the products are and how satisfied other customers are. Having more 5-star reviews may be the ultimate deciding factor when choosing between multiple brands.
USA-grown hemp: Although it might be uncommon to find imported hemp, you still want to make sure that the pre-rolls you buy source from domestic farms. Hemp grown in the USA will almost always be of higher quality because it's subject to stricter governmental regulations than other countries. Imported hemp may contain the use of pesticides, heavy chemicals, or even THC over the legal limit.
Best value: More expensive does NOT always mean higher quality. Some companies may overcharge or sell low-quality products for unreasonable prices. Remember to compare prices between multiple brands and do the proper research on the quality of the flower and pre-rolls that they sell.
So, where are the best pre-rolls sold? Cheef Botanicals is a great place to start! We offer over 20 premium and top-shelf hemp flower strains that are 100% organic to match your desired taste. Each pre-roll pack has been rolled with love so you can enjoy your CBD experience to the fullest. Give it a try and see what a high-quality product like our premium hemp flower has to offer. Be sure to check out our premium hemp flower strains, available in various quantities from 4g jars to 1 lb bags!
What Are the Effects of CBD Pre Rolls?
In addition to being very easy to use, CBD pre-rolls are one of the most effective ways of receiving the benefits of CBD. Here are the many ways CBD pre-rolls can positively affect you!
How CBD Pre Rolls Work
All CBD products, like pre-rolls, provide CBD to your body to help it maintain homeostasis. Pre-rolls are full spectrum CBD products containing CBD, THC, other cannabinoids, terpenes, and flavonoids. All of these compounds work together to provide you with the optimum benefits of CBD. These compounds support your body's endocannabinoid system (ECS) to help readjust your general well-being and improve overall fitness.
This synergy of compounds is called "the entourage effect." The presence of all the compounds together works to boost each other's effectiveness, including CBD. The entourage effect exists only in full and broad spectrum products but is slightly more effective in full spectrum due to the presence of THC.
Amazing Benefits Everywhere
People love CBD because not only does it not have many side effects, it has fantastic benefits that can take your wellness to the next level. The soothing effects are great for those dealing with ailments or just want to take better care of themselves! Some of the most common benefits you get from smoking CBD pre-rolls include:
Creating a feeling of relaxation and serenity

Reducing anxious behaviors

Stimulating appetite

Alleviating discomfort and soreness

Promoting better rest
A Fast Way to Receive the Benefits of CBD
Smoking is one of the fastest and most efficient ways of receiving the benefits of CBD. Smoking CBD joints will provide almost immediate effects upon inhalation, making it perfect for those that need a quick boost to their day. In addition, there is almost 45-50% bioavailability when smoking CBD, meaning your body absorbs nearly half of the total amount you consume.
Here are the onset and duration of effects of smoking CBD pre-rolled joints:
Onset of effects

: Immediately to within 30-90 seconds after inhalation.

Duration of effects

: Anywhere from 3-4 hours.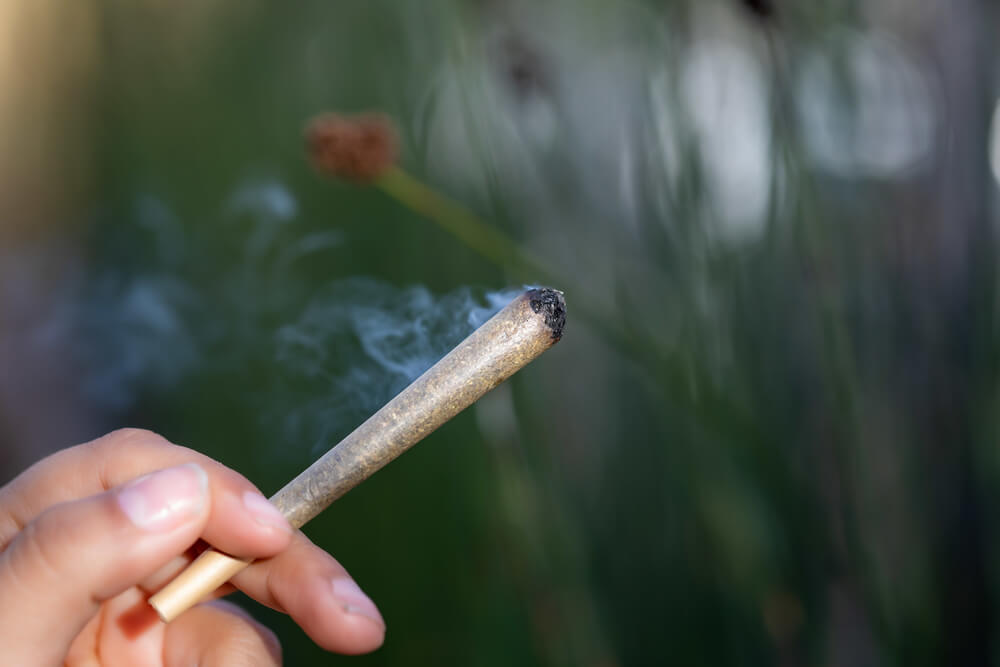 Are CBD Pre-Rolls the Same As CBD Joints?
Yes, they're both the same and can be used interchangeably! Although the term is closely associated with marijuana joints, don't be scared by the term "joint" because there's no THC in it!
CBD pre-rolls also go by other names, such as:
CBD joints

CBD pre-rolled joints

Pre-rolled CBD joints

Hemp joints
CBD Joints Near Me
Before purchasing CBD joints from just anybody, you may want to consider pulling up your web browser and Googling, "CBD joints near me." Trust us when we say that this search will yield (A.) quick and easy results, (B.) thousands and thousands of results, and (C.) reputable brands that are likely to have high-quality joints with premium flower. Follow these steps to be able to find the best place to find high-quality CBD joints!
Open your browser and head to Google.
Click the Google Apps icon in the top right corner (it looks like a square made of dots).
In the top right "Search Google Maps" bar, and enter your address or current location.
Next, click the "Nearby" option under the Google image of your location.
Type what you are looking for in the search bar (in this case, keywords like "CBD joints" or "CBD flower" will do).
Hit enter or the magnifying glass icon next to the search bar to see your results.
The results from this search will list locations nearest you, and as you scroll, there will be ones farther from you. We understand, buying your CBD joints from whoever is closest is convenient and easy. But you don't know whether you're smoking low-quality CBD joints until you've read reviews and done the research. Online listings of local stores show you customer reviews, hours of operation, and even directions based on walking, driving, biking, or public transportation. You can select different filters when your results populate. All you need to do now is click on a location to access the business's website, Yelp reviews, and address. To yield better results, try a variety of different keywords.
Will I Get High If I Smoke a CBD Pre Roll?
You can say T-H-C you later to any chance of you getting high from our CBD pre-rolls! THC, the psychoactive cannabinoid in marijuana responsible for getting you high, is present in hemp plants in very low concentrations of 0.3% or less. However, this amount is so small that it shouldn't get you high at all.
We make all of our products in compliance with the 2018 Farm Bill. We also take the extra step to provide you with Certificates of Analysis (COAs), which are third-party lab results to ensure the quality of our pre-rolls.
What Are the Most Popular CBD Pre-Roll Flavors?
The best CBD joints provide benefits of CBD without skimping on the richness of the flavor and aromas. No matter how discerning your palate may be, we have a flavor to satisfy it!
Here are some of our most popular CBD pre-rolled joints:
Hawaiian Haze (~18% CBD):

 Floral notes balanced by a burst of tropical flavors.

Lifter (~18% CBD): 

Fruity flavor with hints of earthy undertones of fresh pine and peppery zeal.

Sour Space Candy (20.66% CBD): 

Sweet apples with tangy cherry balanced by earthy undertones.

Cherry Wine (16.48% CBD):

 A balanced blend of sweet berries and earthy pine.

Bubba Kush (12.95% CBD):

 A zesty freshness with spicy undertones and a sweet kick.
Do CBD Pre-Rolls Smell Like Weed?
Yes, CBD pre-rolls can smell very similar to weed but with a less intense scent. Hemp and marijuana are both cannabis plants that have very similar appearances, aromas, and flavors. You'll notice the similar distinctive herbal and earthy smells combined with each strain's different qualities.
Do CBD Pre Rolls Taste Like Cigarettes?
Hemp flower pre-rolls don't taste like cigarettes! Cigarettes have a very distinct flavor profile accentuated by the tobacco and nicotine present. On the other hand, CBD pre-rolls do not contain any tobacco, nicotine, or toxins that are usually associated with the smell and taste of cigarettes.
Instead, CBD hemp pre-rolls come in various palatable flavors that are extremely pleasant tasting and very aromatic. This is the reason why they are a delightful, non-toxic, and more advantageous alternative to smoking than tobacco cigarettes will ever hope to be.
Do CBD Pre Rolls Taste Like THC and Marijuana?
CBD pre-rolls can have similar flavor profiles to THC. This is because cannabis plants, in general, possess similar terpenes as THC-rich marijuana plants. The cannabinoids (CBD and THC) actually don't affect the flavor at all!
So, while they may taste similar, the effects are vastly different! Rather, when smoking our pre-rolls, the only flavors you'll experience are those of our delectable selection of premium and top-shelf quality hemp flower strains. Experience the fruity tartness of Sour Space Candy or the more natural earthiness of Northern Lights. So kick back, relax, and enjoy one of our pre-rolls to help you unwind at the end of the day!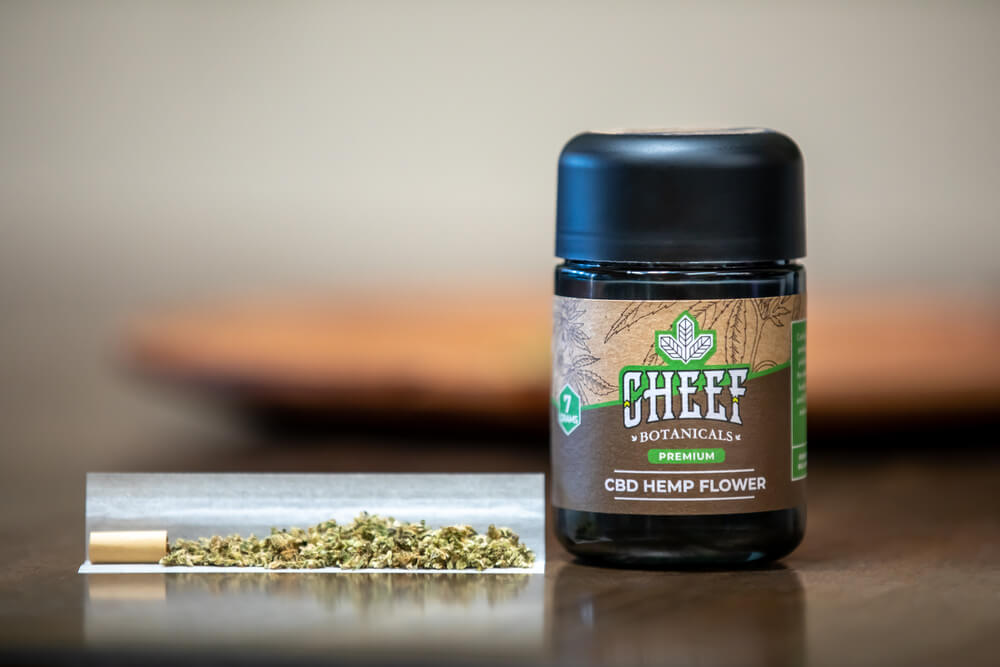 Can You Fly With CBD Pre-Rolls?
CBD and hemp in the United States are 100% federally legal, so you shouldn't have any problems flying with pre-rolls or any CBD product. Just be sure that you're not accidentally taking marijuana pre-rolls with you because flying with products over 0.3% THC is a federal offense. Even if marijuana is legal in the states you're traveling, it's still illegal to fly with it.
However, if you're flying internationally, you have to be extra careful about the laws regarding hemp or cannabis-related products in that country. Many European, Middle Eastern, African, and Asian countries cite cannabis plant-derived products as a banned substance, with possession as a punishable offense. It's important to research the states and countries you plan to visit before bringing your CBD pre-rolls with you.
What Should I Look For When Buying CBD Pre Rolls?
There are several things you should always look for when buying pre-rolls. First and foremost is to shop with reputable CBD pre-roll brands like us. Reputable brands use safe and clean production methods to ensure your receive quality CBD rolls.
The best CBD pre-rolls have the following qualities:
Made from premium and top-shelf CBD hemp flower

Grown in the USA

100% naturally grown hemp

Non-GMO

No artificial ingredients, additives, or preservatives

Third-party lab tested with a COA

Federal Farm Bill compliant

Contains 0.3% or less THC
Should I Buy CBD Pre Rolls That Don't Come With a COA?
We don't recommend buying any CBD products that don't come with a Certificate of Analysis (COA). A COA is a document verifying that a third-party lab has tested the product. The COA includes a detailed analysis of the CBD, including the full cannabinoid profile, and in some cases, the use of heavy metals and pesticides. Reputable CBD companies will always provide a COA to guarantee that patrons receive a safe, legal, and high-quality CBD product.
Do not shop with brands that do not provide an authentic COA with their CBD products. It may mean they are trying to hide something, or the products haven't been fully tested yet. It should be easy to find on the company site for everyone to see.
Are CBD Pre-Rolls A Better Alternative to Smoking Tobacco?
Smoking tobacco cigarettes is a proven, unhealthy habit that can cause long-term health issues. CBD can be a more natural, better alternative for cigarette smokers and may even help curb their nicotine cravings. It is also 
extremely unlikely
 for anyone to get addicted to CBD.
A recent 
study
 showcased promising results and revealed that CBD could help break smoking habits. With pre-rolls, smoking CBD can provide soothing effects for withdrawals. Not only are pre-rolls made of natural products free of harmful additives, but they also provide a way for smokers to receive the benefits of CBD.